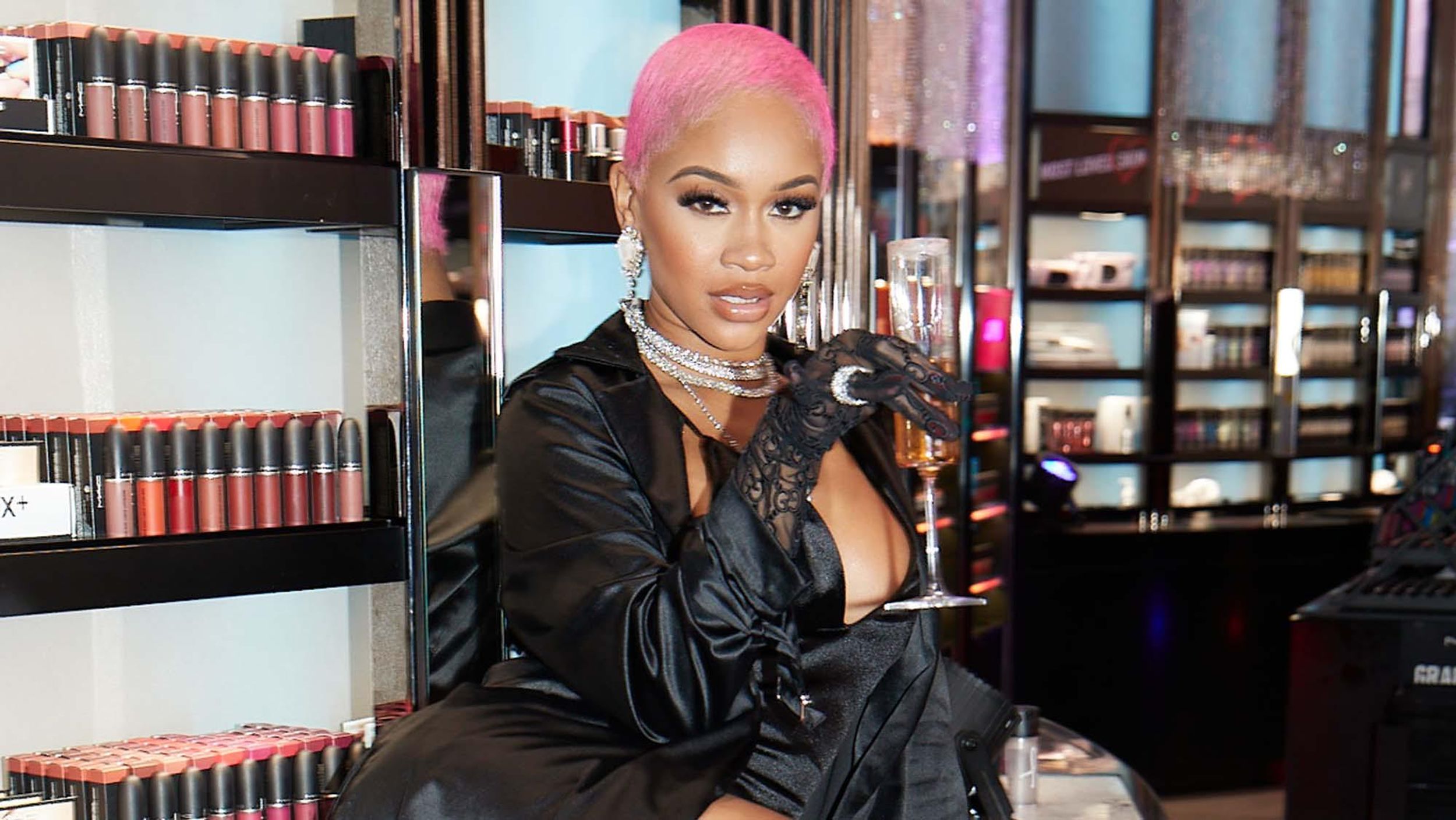 On Beauty
The rapper is entering a new chapter in her life.
Welcome to On Beauty, a series where we take a deep-dive look into one person's relationship to beauty, how that relationship has transformed over the years, and how they experience being seen. This week, we're talking to rapper Saweetie, who recently teamed up with MAC Cosmetics for its Challenge Accepted campaign, which is all about makeup that doesn't crumble under pressure. Below, Saweetie opens up about cutting her hair off, why her relationship to beauty has changed, and more.
"I would say hair, in general, it holds energy. So, my relationship to my hair was just my history of being a human, a woman, on Earth. I've been meditating. And through meditation, I've had a sense of higher self. The change felt very refreshing. I feel like it's very symbolic of where I'm at in my career right now. I'm definitely going into a new chapter in my life on almost every level that I can think of: as a human, as a woman, and as an artist. I just wanted to start fresh, which is why I cut my hair.
"I feel like my relationship to beauty has elevated because I know what it feels like to be bald. I've embraced this look that was really a risk. I didn't know if I had a pretty-shaped head [laughs]. My mom was freaking out. She was like, 'Girl, what if your head isn't cute?' And I had to let her know that it's not about the hair; it's about the spiritual process. Thankfully, though, I have a cute head."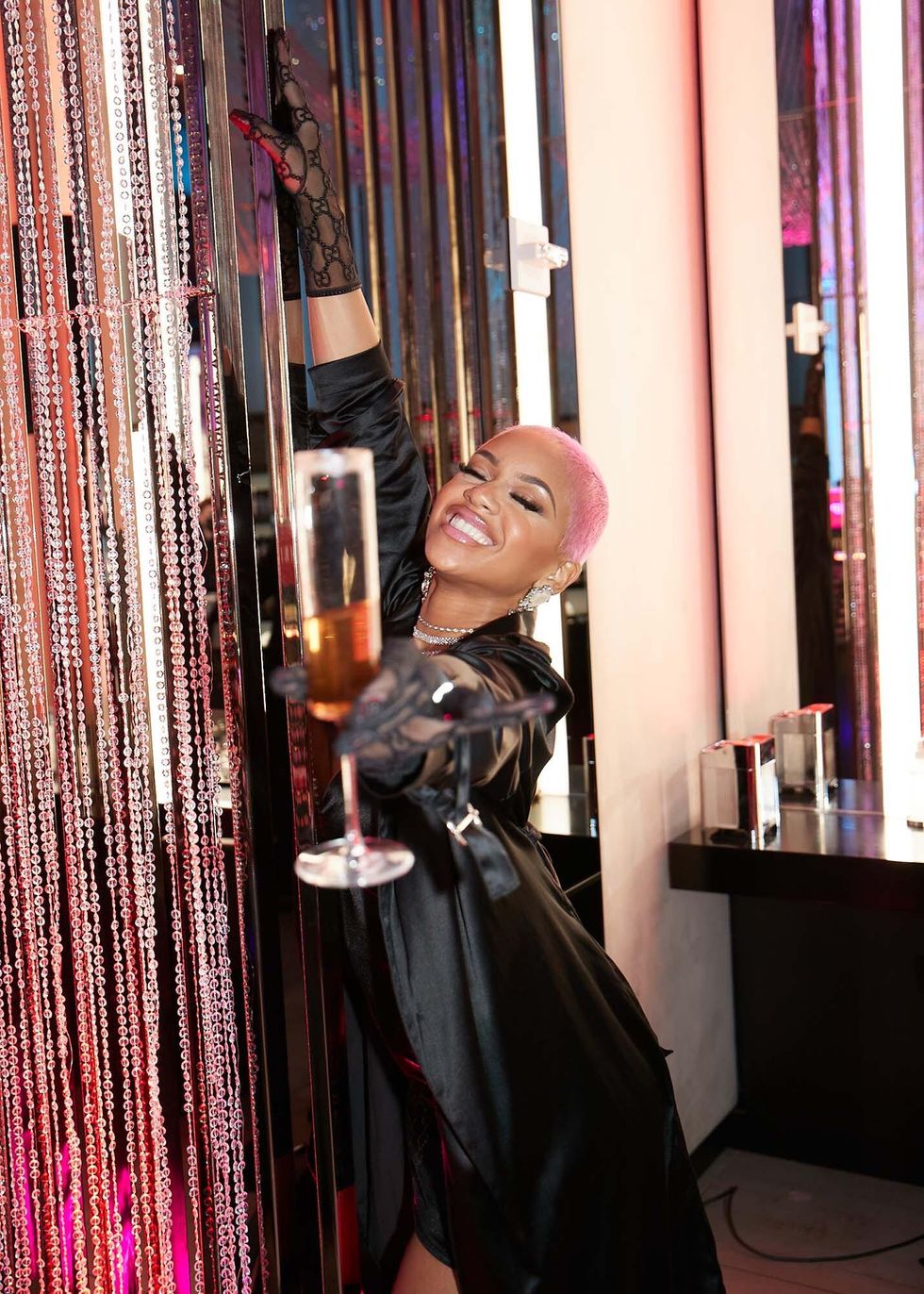 Photos: Mary Ellen Matthews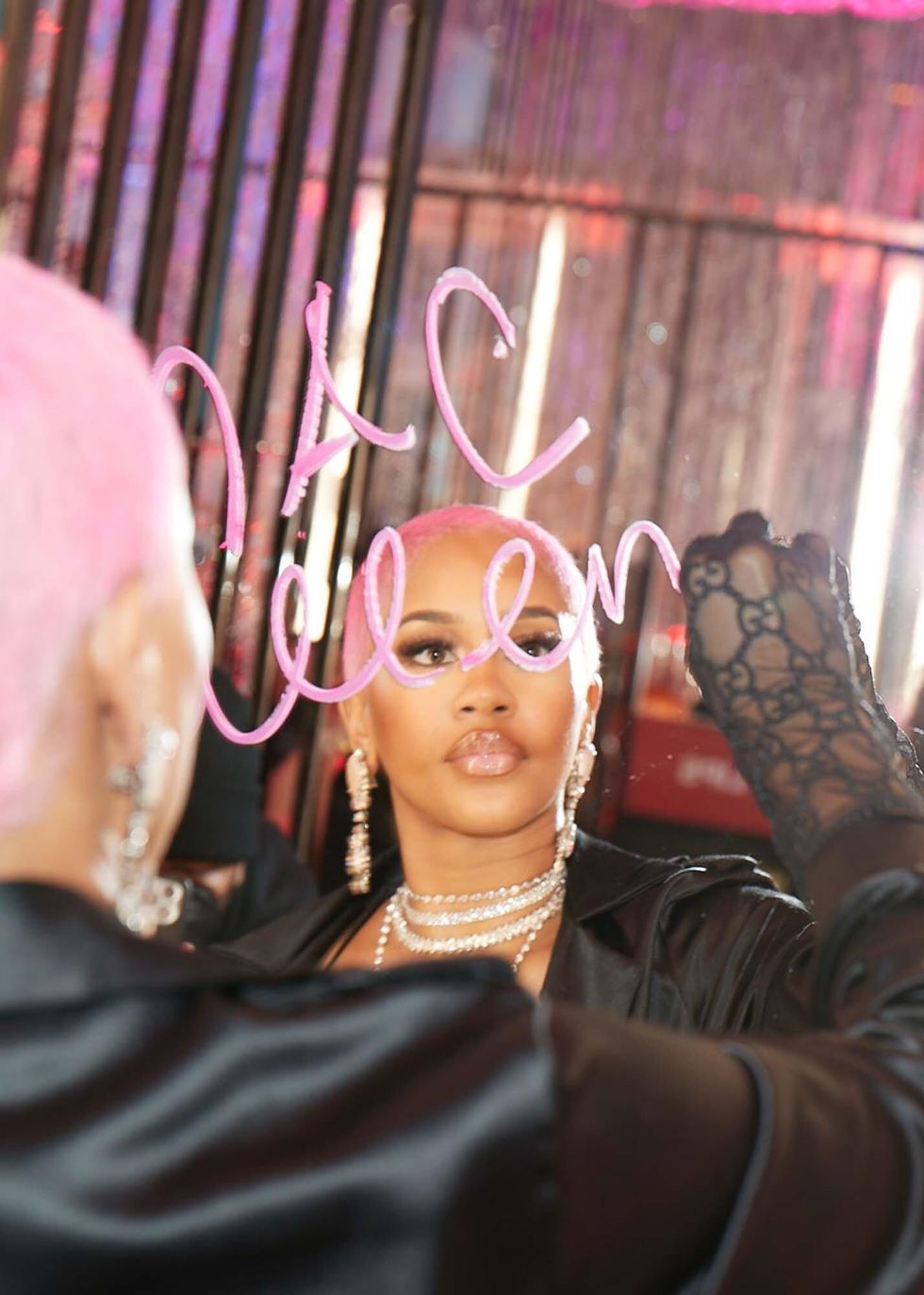 "I definitely encourage women to do it at some point in their life because it just makes you look at yourself differently. Honestly, when I looked into the mirror after the haircut, I felt like I actually saw myself for the first time ever in my life. Like, I was really able to look at my soul, if that makes sense.
"I realized that because I'm a highly visible person, people are going to have opinions on whatever I do, good or bad. So, I try to tune into the love, the appreciation, the partnerships, the fans who celebrate me and who uplift me. That's what I pay attention to.
"When I'm doing my makeup on a regular day, I definitely feel calm. But if it's not a good eyebrow day…have you ever tried doing your eyebrows three times? Like, you just give up. But when the eyebrows are on point, I'm able to work from there, and it's a soothing process, but when they're fighting with me…girl, it's a mess.
"I wear DazzleGlass every day. I love DazzleGlass and I love LipGlass, the clear lip gloss. Those are my absolute, favorite, go-to products. You know there's a statistic that you swallow a lot of lipstick and lip gloss in your lifetime; I've definitely swallowed a gallon of DazzleGlass."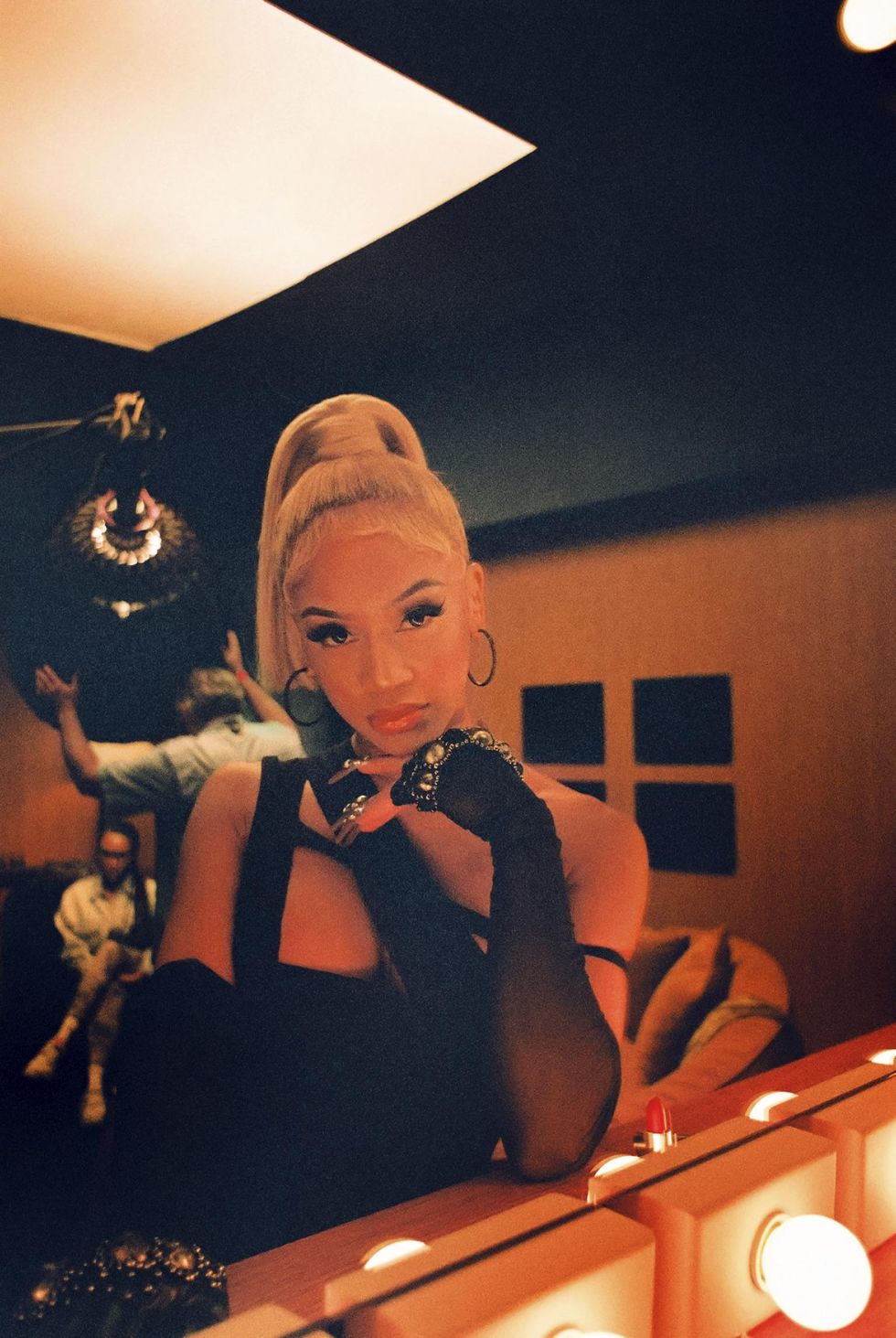 Photos: Courtesy of MAC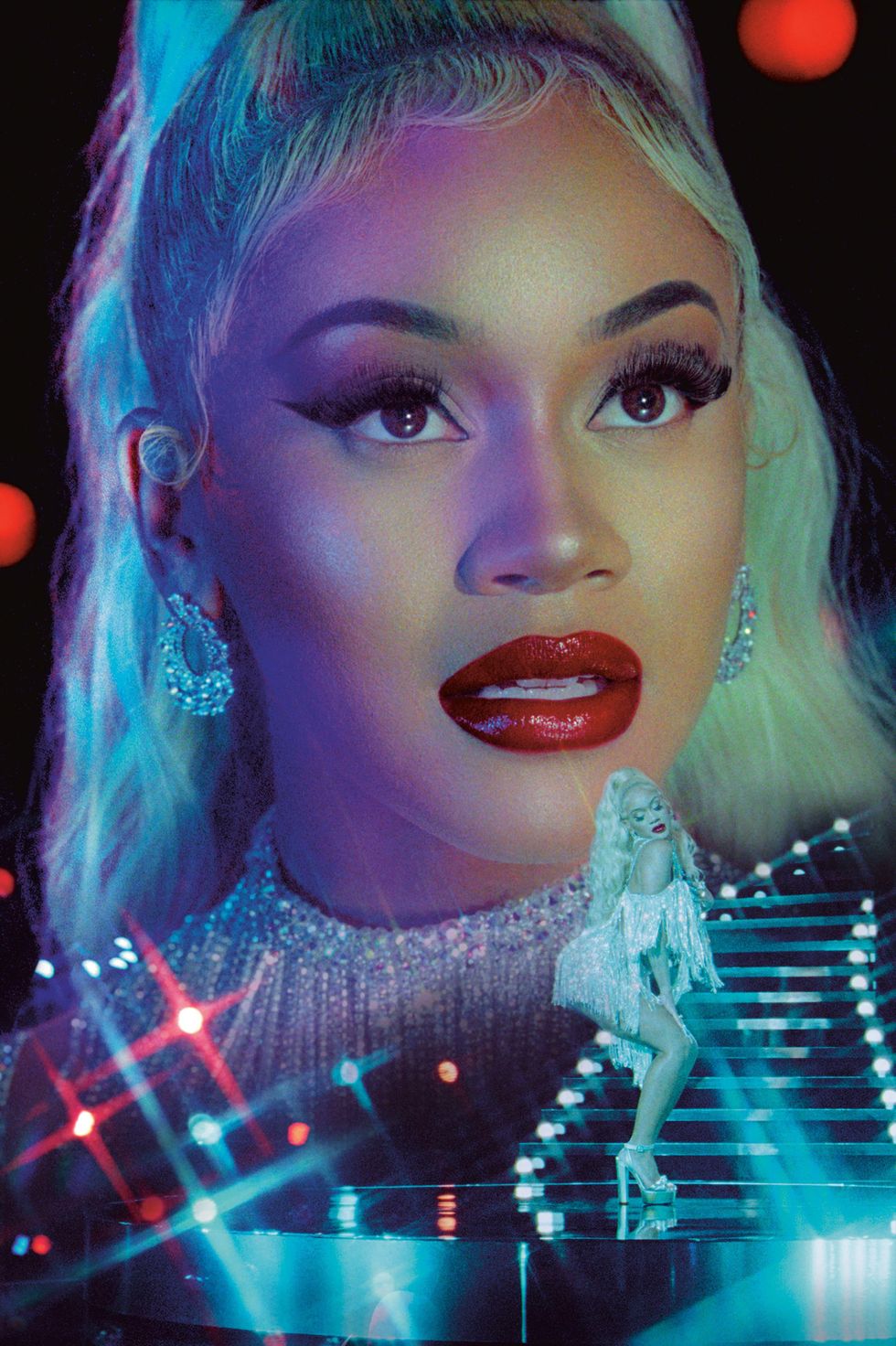 "Interestingly enough, it's not really the application that I have a strong connection to, whether it's me getting dressed or putting on makeup. I mean, I love doing that, but my favorite part is mood-boarding. I genuinely love it—I have a Pinterest board for everything. There's one for my house, one for beauty, another for costumes, one for food. I go down a rabbit hole every time I'm on Pinterest; there's an endless amount of inspiration.
"I'm about to shoot a really big music video next week, so I have a mood board for that. Right now, I'm just looking at different colors, different eye makeup designs; I'm really loving Japanese makeup. I'm just trying to see how I can elevate my makeup looks for this next video. I love a good Hollywood glam face beat, but I want to try out different looks. I'm definitely in a place where I want to do things that I wouldn't normally do. Being an icon to me is thinking outside the box and stepping outside of your comfort zone, so the [MAC] campaign about being up for a challenge is right up my alley."