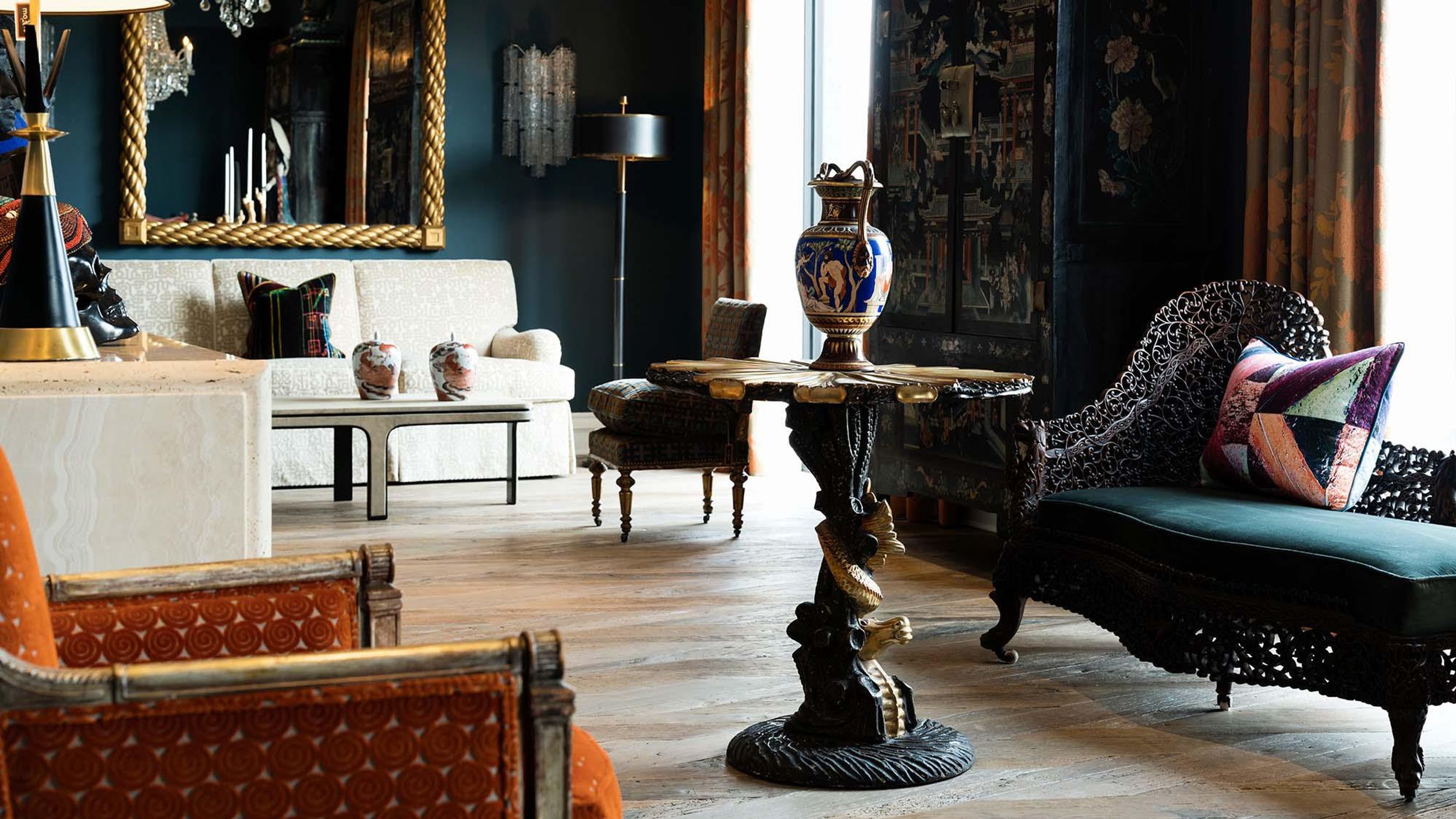 Interiors
How an interior designer turned his personal cabinet of curiosities into both a store and source of inspiration.
Houston-based Interior designer Dennis Brackeen is constantly searching. As his eyes roam over spaces, shops, and markets, he documents the conceptual inspiration, although he can't help but claim a physical item now and again (and again and again). No strange predicament for someone in his field, Brackeen came to amass a sizable collection of antiques that may not have perfectly fit a client project at that exact moment. "Shopping for clients and myself, I kind of ran out of places to put things," he says. "The next thing you know, you've got warehouses or storage rooms full of furniture." Roughly ten years ago, Brackeen turned all that stuff into a store that offers us a fanciful glimpse inside his mind.
With the help of three friends and partners, he called that portal Moxie and filled it with all the treasures he'd accumulated throughout the years. "I've always just enjoyed the hunt, finding things," the interior designer says through the phone as he scours an Oklahoma City antique store. Lucky for all who enter, he didn't stop there. Now both a buyer and a seller, Brackeen staged the entire thing in a fluid manner that continues to evolve as pieces are found, bought, and then replaced. French wall coverings outfit rooms full of curiosities, uber-modern sculptures clash sumptuously with carved wall shelves, and a life-size (and rather life-like) ostrich eyes all who cross the threshold.
Moxie is Brackeen's play space. There's no client to steer him, no dog to track his muddy paws along a white couch, and no guest to spill red wine on a marble countertop. Constantly toeing the line between the fantastic and the bizarre, he gives onlookers the chance to envision what their spaces could be—something that's hard to find outside a magazine or Pinterest board. Naturally, the self-taught curator is a wealth of information. Below, he shares more about the process of outfitting the store and tips to aid in your own antique hunt.