Step Inside Event Planner Bronson Van Wyck's Otherworldly Apartment
Where you'll find terracotta lions, priceless antiques, and a fully stocked bar.
Interiors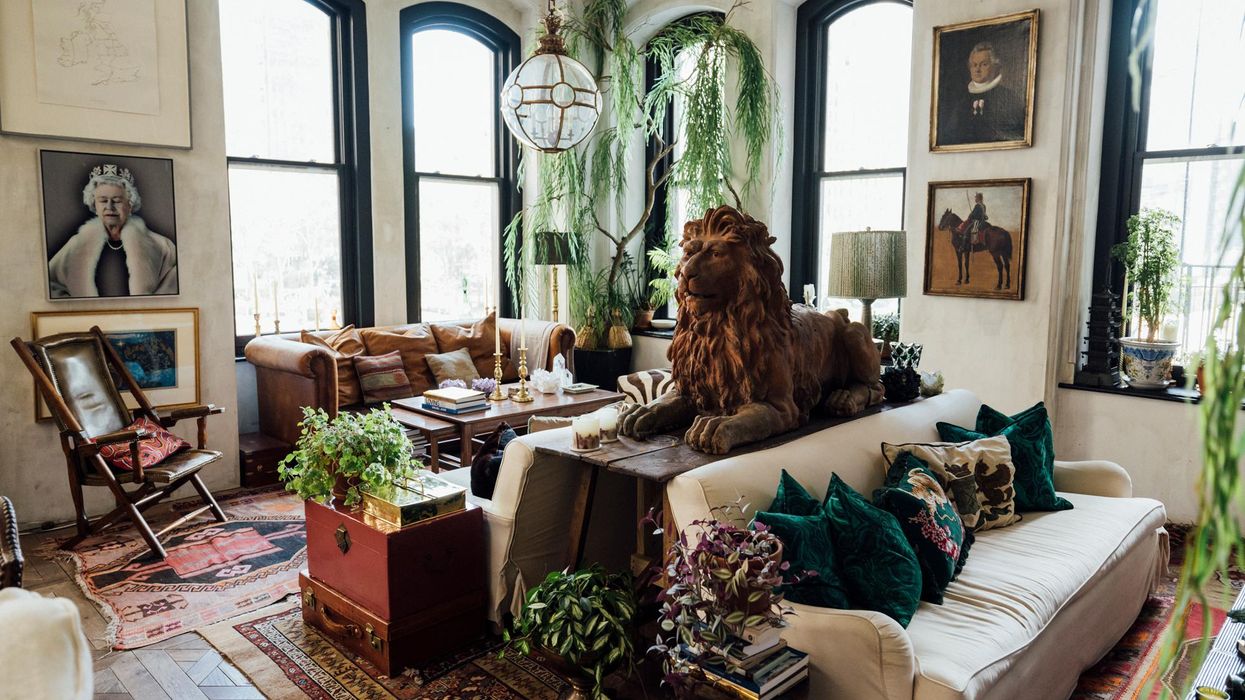 When event planner and all-around hospitality extraordinaire Bronson Van Wyck throws a party, he transports his attendees to another world with elaborate design and minute attention to detail. The same can be said for crossing the threshold of his sensational apartment nestled in the Flatiron District of Manhattan. What was once an old tae kwon do studio he has transformed into an alluring salon ripe with character and charm.
In true party-planner style, Van Wyck decided to forgo the trendy open-floor-plan concept and opt for the Parisian "enfilade"-style room-to-room layout sans designated hallways—a creative luxury awarded to him by the blank canvas present when he arrived. A "bachelor pad" as he himself describes it, the apartment is essentially a bedroom and a ballroom, according to Van Wyck (oh, and tack on a library and a kitchen). Few pieces stay in the space very long. He cycles furniture and decor in and out of his apartment and his parties, constantly finding new homes for them. In parallel to his lavish soirees, his home marries wit and sophistication with a dash of mischief—the bar is always fully stocked.
In the living room, a life-size (well, almost) terracotta lion rests his watchful eyes upon plush couches and layered rugs—don't forget to bid adieu to the Queen of England hanging on the wall when you leave. The library boasts larger-than-life bookshelves adorned with tomes of tall tales. And tucked neatly away above it all is a hidden loft you would never spot unless you knew it was there. The kitchen and bar house everything a chef could possibly desire along with his soon-to-launch line of cocktail mixers (a trade he is more proficient in than cooking). "I'm in a design-related business," explains Van Wyck. "It's sort of a bad thing, in a way, when you're starting something of your own because you know all the things that are possible."