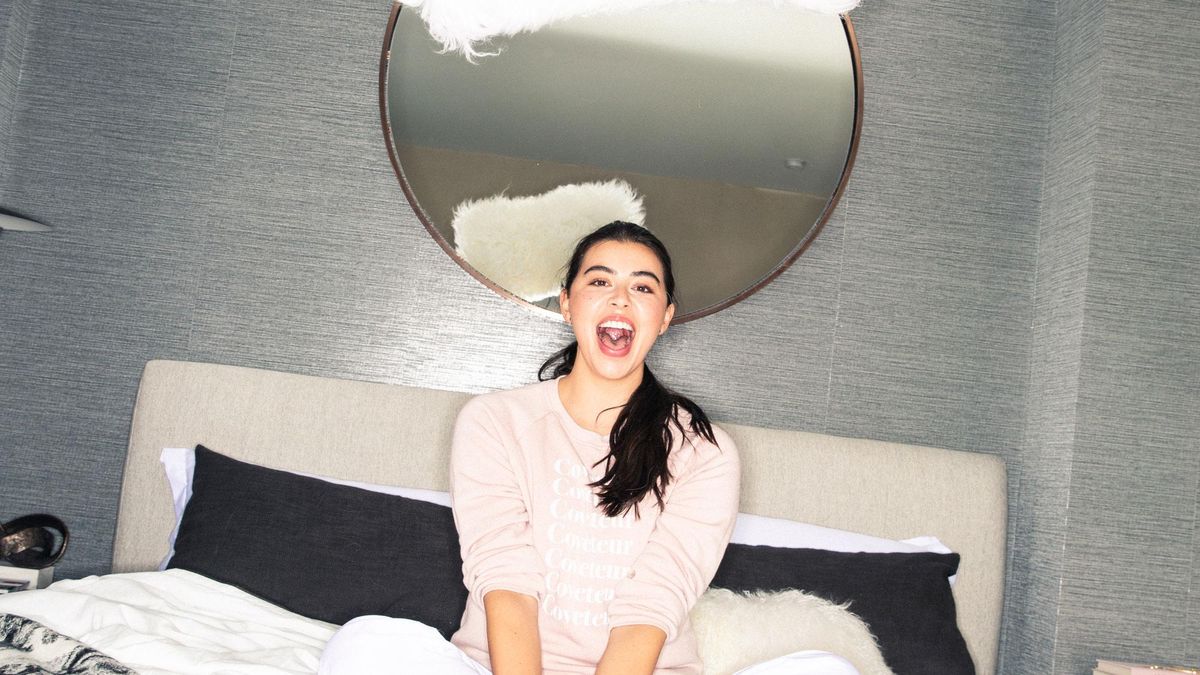 Health
The Power of the Mouth-Body Connection
An inside look into how oral health impacts your entire body.
It's safe to say oral care is having a major moment. What was once (hopefully!) just a twice-a-year routine visit to the dentist has evolved beyond your local dentist's chair. There has been a myriad of premier, modern oral-care brands emerging, like Marashi Oral Care, Estrella, and vVardis Oral Care, that are not only effective but also extremely chic. And over the last several months, as I observed my inbox slowly flooding with new dental-focused brand launches, I couldn't deny that these companies were onto something far past the best teeth-whitening remedies and newly modeled electric toothbrushes.
While oral care is certainly cosmetic and a method of maintaining overall hygiene, there's another aspect of oral care that we don't necessarily think about: the mouth-body connection. Allow me to digress for a brief moment—in fitness, the term 'mind-body connection' has gained great popularity over the last several years, as it stresses the importance of the mind-to-muscle connection (also known as the neuromuscular connection) to optimize the workout. Often in a workout class, you will hear phrases like "engage your glutes" or "send breath to the area that is most stiff." That is the instructor's way to engage your mind to activate your muscles, transfer tension, and ultimately stimulate movement for a better workout. The same philosophy can be applied to the mouth-body connection. Simply put, our mouths actually play an integral role in our overall wellness.
Dr. Gerry Curatola, renowned biologic restorative dentist and the founder of Manhattan's favorite wellness destination, Rejuvenation Dentistry and Rejuvenation Health, wrote a book, The Mouth-Body Connection: The 28-Day Program to Create a Healthy Mouth, Reduce Inflammation and Prevent Disease Throughout the Body, that delves into the powerful connection between the two. Dr. Curatola's mission is simple: He is breaking down the barriers between medicine and dentistry to focus on integrative wellness as a whole. "Your mouth acts as both a mirror and a gateway to health or disease in the body," explains Dr. Curatola. "As a gateway, the mouth is considered one of the greatest sources of toxicity and inflammation that can have profound effects on the health of the body." It's true. In fact, most acupuncturists begin the session by asking to see your tongue, as it is considered one of the most important tools in traditional Chinese medicine to understand your body's yin-yang balance, as many of the main organs manifest on the tongue.
Ahead, we're breaking down the power of the mouth-body connection and how to foster a healthy relationship to implement into your wellness routine.
What is the mouth-body connection?
First things first, let's define the mouth-body connection before we get into the specifics. Since Dr. Curatola described the mouth as a mirror to our health, he further states, "As a mirror, many diseases have manifestations in the mouth, such as diabetes, leukemia, tuberculosis, HIV infection, as well as vitamin deficiencies." Dr. Ed Shaheen, DDS, MS, and chief support orthodontist of Candid, a digital platform for oral healthcare, also adds, "The American Dental Association has made the association between oral health and systemic health quite clear. According to the Journal of the American Dental Association: "The mouth is filled with countless bacteria, some linked to tooth decay and periodontal [gum] disease. Researchers have found that periodontitis [a disease that can cause tooth loss] is linked with other health problems, such as cardiovascular disease, stroke, and bacterial pneumonia. Likewise, pregnant women with periodontitis may be at increased risk of delivering preterm and/or low-birth-weight infants."
There is a clear correlation between oral health and illness, and I have to admit, as I began my research, this proved to be rather shocking; you don't go to the dentist thinking your mouth can be linked to your overall wellness. "[Because] many studies have clearly shown that disease in the mouth is linked to an increased incidence of heart attack, diabetes, pregnancy complications, Alzheimer's disease, and so on, your mouth is on the 'front line' of your ability to live a healthier, longer life," says Dr. Curatola.
What are the benefits of maintaining a healthy mouth-body connection?
Similar to maintaining a healthy gut microbiome, the oral microbiome is full of bacteria, too. The oral microbiome consists of 20 billion micro-organisms of more than 600 types, so keeping a balance is the secret to well-being. "Most importantly, the oral microbiome plays a [significant] role in regulating your immune system. A healthy mouth (healthy oral microbiome) supports a healthy (regulated) immune response, which is more important than ever for your body to defend itself from dangerous pathogens in the environment around us," explains Dr. Curatola. A true domino effect, if you will.
How can you foster a healthy connection?
While there is no better feeling than the minty freshness post mouthwash, in order to foster a healthy mouth-body connection, Dr. Curatola debunks one of the biggest myths: "Most oral-care companies' [message] that 'killing bacteria' and 'killing germs on contact' in the mouth results in a healthy mouth. We now know that this 'scorched earth' approach is not only ineffectual but harmful, denaturing, and destroying a natural indigenous oral flora that is essential for our health and survival. As I said when I was researching the oral microbiome, "It's time for doctors to get out of the pesticide business, and what I am promoting is organic gardening in the mouth." Therefore, step one is eliminating toothpaste with chemical additives, including chemical fluoride and natural toothpaste with harmful essential oils. Look for toothpaste like Revitin Toothpaste, which was developed from microbiome science to nourish and balance the oral microbiome.
Dr. Gerry Curatola also suggests having a diet that follows his "Triple-A" nutrition—alkalizing, antioxidant-rich, and anti-inflammatory. And if you happen to be in the market for a dentist, look to practices that prioritize the patient's entire health, including dental, mouth, and body health. The world of oral wellness is evolving with new research and tools, and while the mouth-body connection is not a one-size-fits-all model, it is becoming more collaborative with the rest of the body's wellness.