This Lifestyle Brand Wants to Put an End to the "Tampon Tax"
August, a new Gen-Z company, aims to push back against period stigma.
Wellness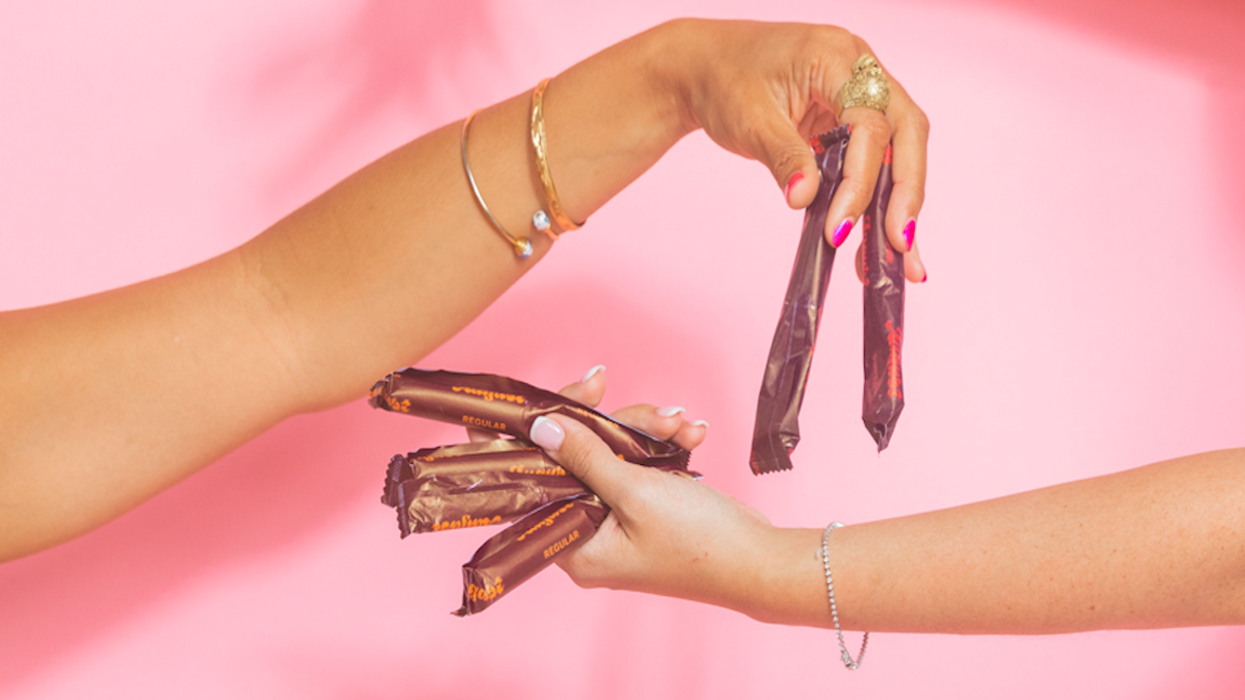 In Jackson, Mississippi, you can slip a crisp dollar bill into a vending machine, press a couple of buttons, and receive an untaxed Diet Coke. A little farther north in St. Louis, Missouri, you can pick up bingo supplies at your local store, no additional tax added. And out west in California, you can reach for any chocolate bar your heart desires without doing any mental math (it's untaxed, too).
What do these states have in common? While they may not tax soda, board games, or chocolate, they all have a tax on tampons. "Thirty states in the U.S. have the tampon tax," Nadya Okamoto, the co-founder of the lifestyle brand August, tells me over Zoom. "They're considered luxury items, meanwhile products like Rogaine and Viagra are considered medical necessities and aren't taxed."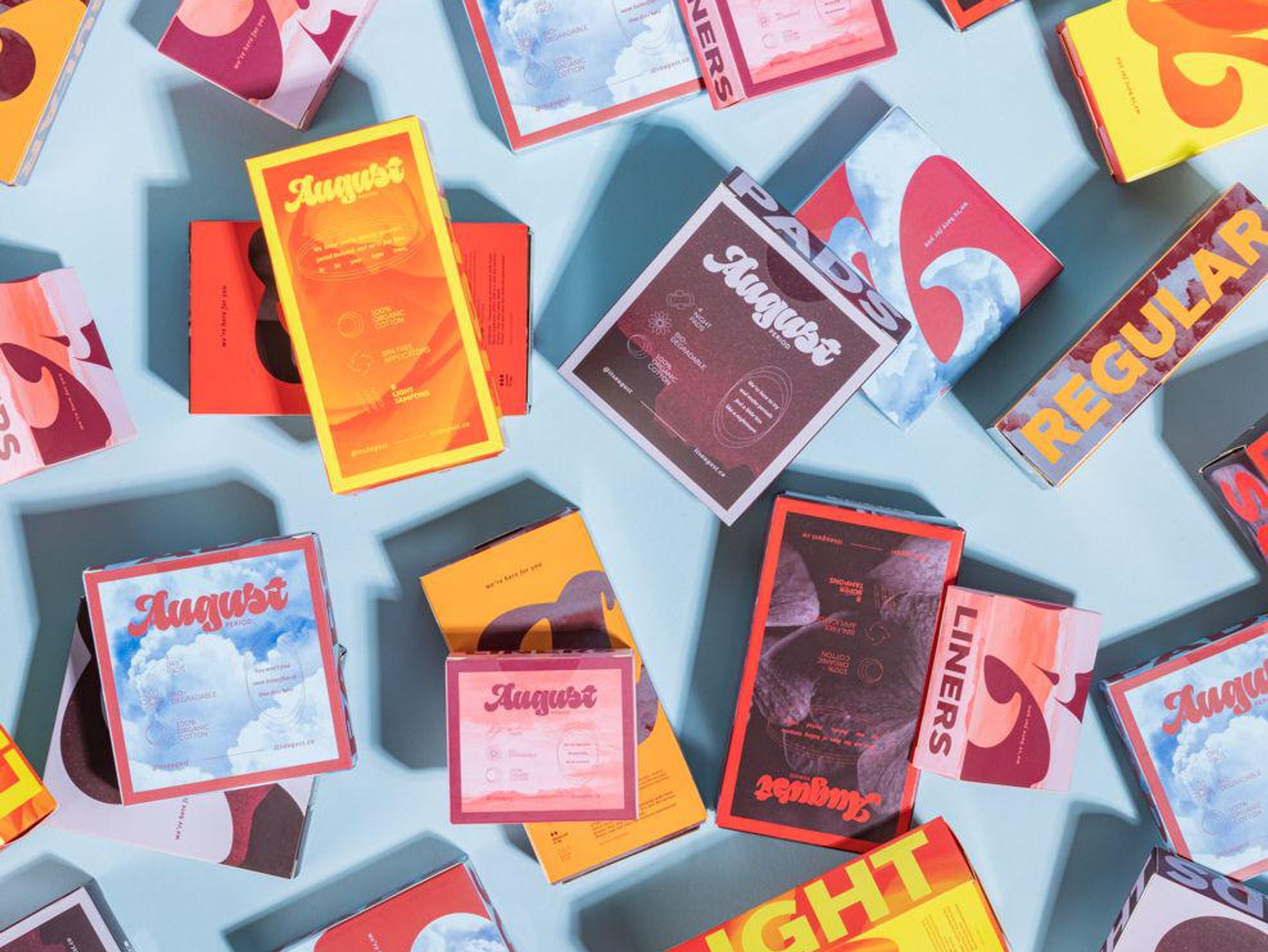 Photo: Courtesy of August
August is working to reimagine the conversation around menstruation, a cause that Okamoto has been passionate about for years. The brand, which launched in early June 2021, is the brainchild of Okamoto and her co-founder, Nick Jain, after they noticed gaps in period care. As a teenager, Okamoto started a non-profit called Period where she advocated for the accessibility of menstrual-care products and fought to end period poverty. "I learned about period poverty from talking to homeless women," she says. "I heard their stories about using paper, grocery bags, cardboard, and cotton balls to take care of their period." Even though Okamoto has now jumped over to the brand side, she still wants August's DNA to be focused on making a difference. The company is structured on four pillars: sustainability, traceability, community, and impact. They're absorbing the costs of the tampon tax for their subscribers, 10 percent of profits will go back to menstruating people in need, and they've created Ask August, a medically verified period health education database. For every month of product purchased, August donates two units of their menstruation products to an underserved school. And for every company that stocks their restrooms with August, they'll fill an entire school with their products.
There are people out there, though, that argue that removing the tampon tax might not have as strong an impact as one may think. After Illinois got rid of the tampon tax, University of Texas PhD student Ziyue Xu analyzed the effects and came to the conclusion that the "action isn't an efficient way to help women, particularly low-income women." Her study claims that alternative approaches like subsidies or community distribution were more effective.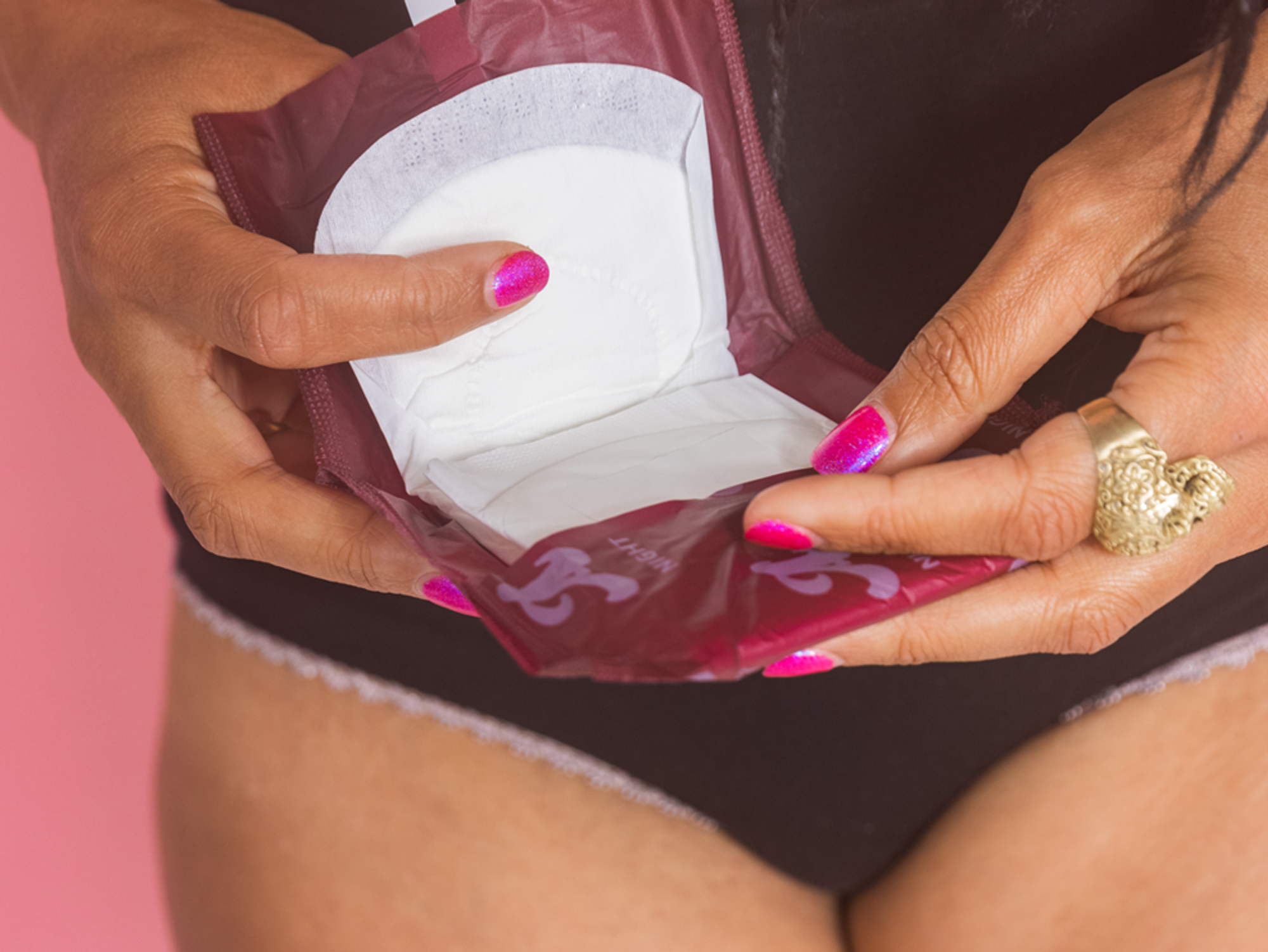 Photo: Courtesy of August
When I raised this point to Okamoto, she agreed with Xu: "The tampon tax doesn't fix period poverty because the tax only really affects people who are already able to buy products," says Okamoto. However, she believes that it's still important to fight for an end to the tampon tax because the tax upholds the idea that period products are luxury goods, not necessities. Because period products aren't seen as a necessity, they aren't covered by food stamps, they're usually not easily accessible at public schools, and they're not adequately provided for inmates that menstruate in prison. "We're fighting for period products to be considered as essential products so that they can become more accessible in schools, shelters, and prisons," says Okamoto.
To join in the cause to end period poverty, you can contact your representatives about Rep. Grace Yang's bill to increase the availability and affordability of menstrual hygiene products. You can also donate to No More Secrets, Mind Body Spirit Inc, a Philadelphia-based period non-profit that has partnered with August to decrease the stigma related to periods.