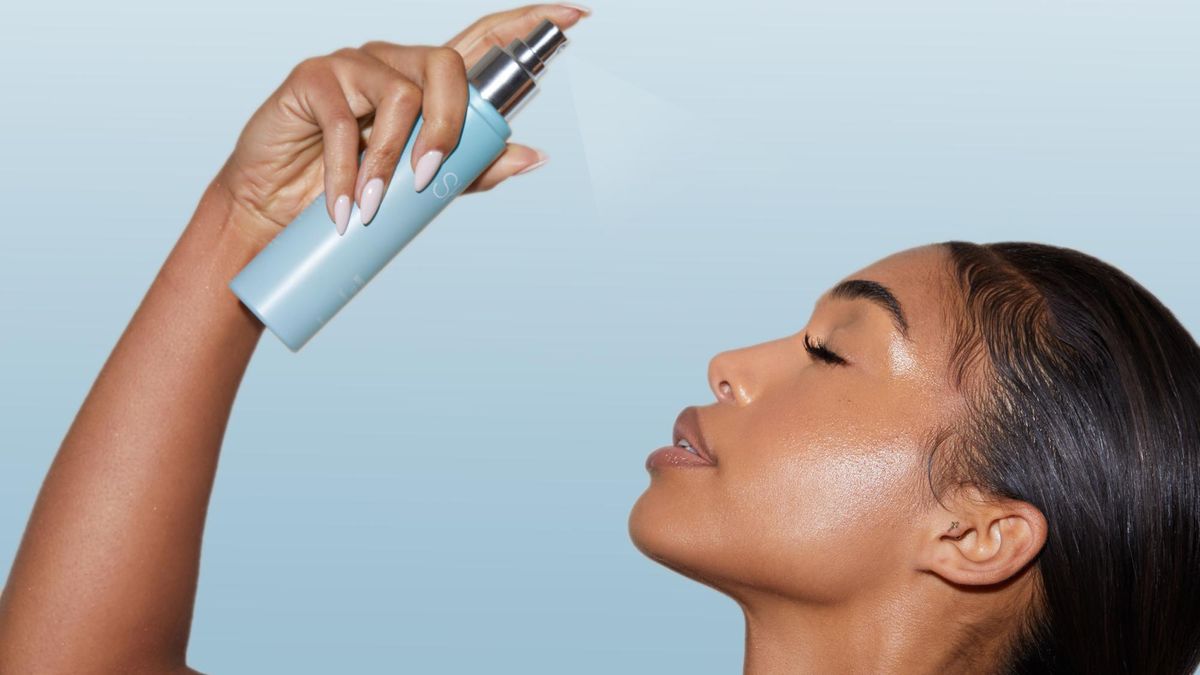 Skin
Lori Harvey Is Loving the SKN She's In
Spoiler alert: Her key to success is "being true to yourself and being comfortable in your own body."
To say that Lori Harvey is the definition of Generation Z's it-girl is the understatement of the century. As a model, the daughter of Marjorie and Steve Harvey has done a fine job of carving a lane of her own in the fashion and style industry. From her loungewear collaboration with Naked Wardrobe to being the muse and face of legendary makeup artist Pat McGrath's the Mothership IV: Decadence Eye Palette and Lust MatteTrance Lipsticks, it's quite clear that Harvey, 24, is here to stay.
Fresh from New York City, Harvey hopped on the conference call. We exchanged salutations as she began to uplift my spirits with her positive energy. After confiding in her about my soreness from my new workout regimen, she felt my struggle. "Girl, listen, I took two weeks off because I've just been moving around so much and I feel like I'm starting from scratch, so I feel your pain," Harvey shared.
"I just got back from Fashion Week so I think I'm still a little bit—I'm still trying to recover from that," the Atlanta-bred model said. "[I'm] trying to get ready for this launch. It stresses me out, but it's good stress. You know, I'm getting through it."
See below for more thoughts from Harvey on her new entrepreneurial endeavors, the secrets to her skin care and what we can expect from SKN by LH.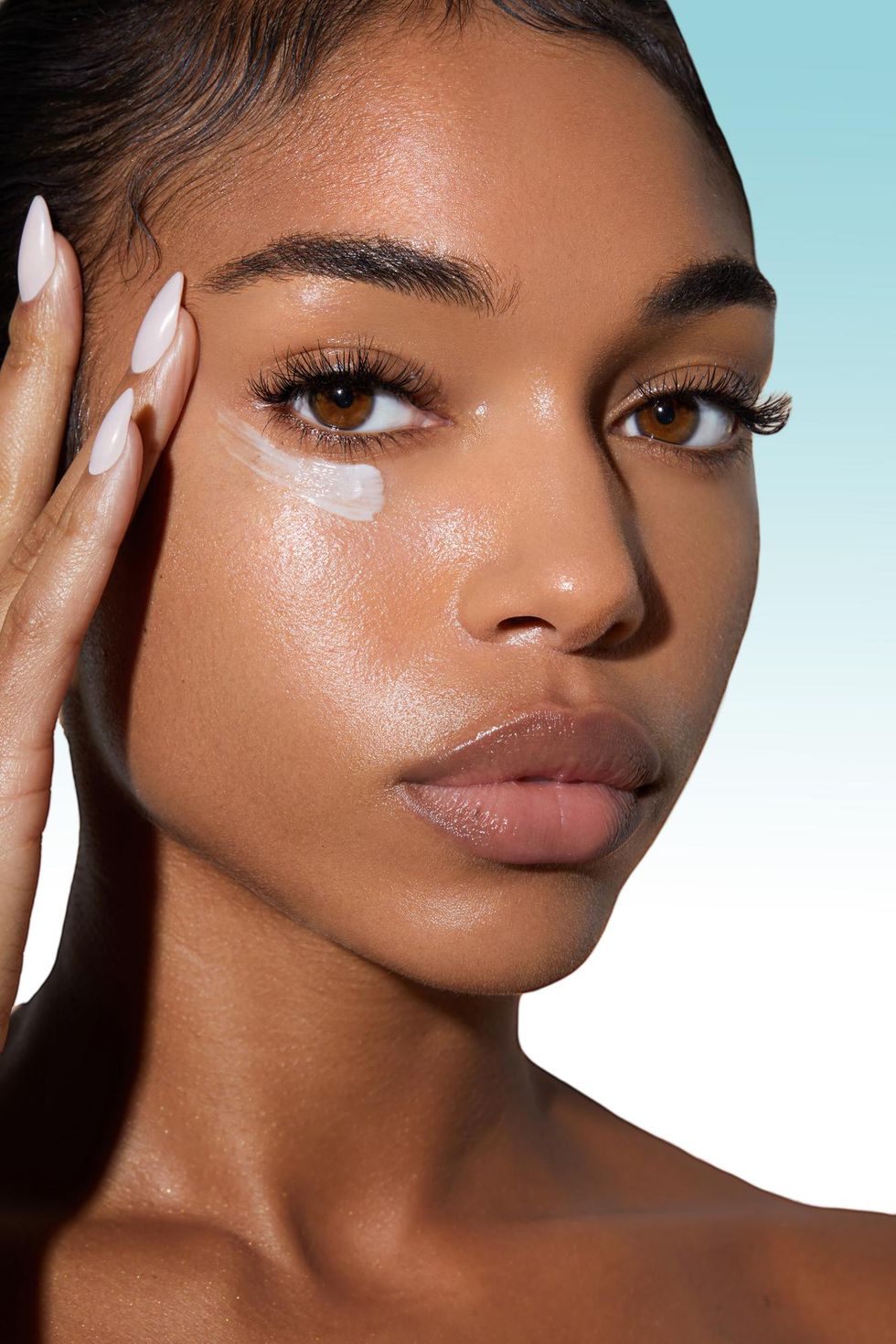 As someone who people turn to for beauty and style, do you ever feel like the standards of beauty are thrusted on you? Or do you ever feel pressured to perform at a higher level because you're in the public eye?
"There's kind of always that pressure that society puts on you that you feel you have to look a certain way or you have to act a certain way. I especially love and feel like this new generation is very empowering. Being true to yourself, being comfortable in your own body, whatever that looks like—being proud of it and not conforming to society's ideal standards of beauty. In terms of having to perform at a higher level, I think everybody has their own path and journey that they're walking on, so [it's about] just not getting so caught up in what the next person is doing. I think it's really important to just follow your own journey and trust your own timing."
When did you truly start to fall in love with your skin, and what does your skin-care routine consist of?
"Honestly I've been obsessed with skin care since I was a little girl. I literally remember at the age of, I don't know, like five or six—I was obviously too young to do skin care. I would watch my mom do her whole routine. I would be so fascinated by it. She always had this beautiful glowing skin and I wanted to recreate that. My version of skin care at that time was I would use Vaseline all over my face to get that same glowing look that you had, which obviously in hindsight was not the way to go. But you know, we live and we learn.
"There's always been that love there, but as I've gotten older, you know better, you do better. I have developed a five-step skin-care routine that I've been using from my brand SKN by LH. That is what I use on my skin every day. It consists of a cleanser toner, a serum, an eye cream and a moisturizer."
How has your relationship with yourself, your self-love, and mental health helped you to improve your own relationship with your body and skin?
"It's important to always take time to love on yourself. Treat yourself. You take care of your body, it'll take care of you. It's really important to take care of yourself, especially in today's age going through the pandemic [and] people are getting back to work. It's important to make sure that you're taking care of yourself so that you can perform at your best level, even starting with what you're putting in your body. Making sure you're feeding yourself healthy foods, drinking water, your green juices—all of that translates on the outside. It shows up on your skin. Taking time to really make sure you're good is important."
What was the inspiration behind your skin-care brand, SKN by LH?
"Once I had that pre-teen phase when I was using Vaseline, my pores were so clogged up, I started getting really bad breakouts. As I got older and started modeling, the wear and tear of having makeup constantly put on my face at the shows and things like that, my skin was just not happy with me at all. I also have really, really sensitive skin. I have a condition called Rosacea, which is where your skin gets really, really red. I can get irritated very easily. It also caused acne bumps.
"My skin was just going through it. I was using twenty different products at a time to just get my skin back healthy. I tried to correct the dark marks and hyperpigmentation that I was getting from my acne scarring. I just felt like there had to be a simpler way for me to get the look that I wanted without having to use so many different products. I started meeting with chemists and dermatologists. As a patient to figure out to basically mentor me, and help me through the process to start building my own skin-care line because I wanted just to be able to have a simple way to get healthy, radiant, and glowing skin."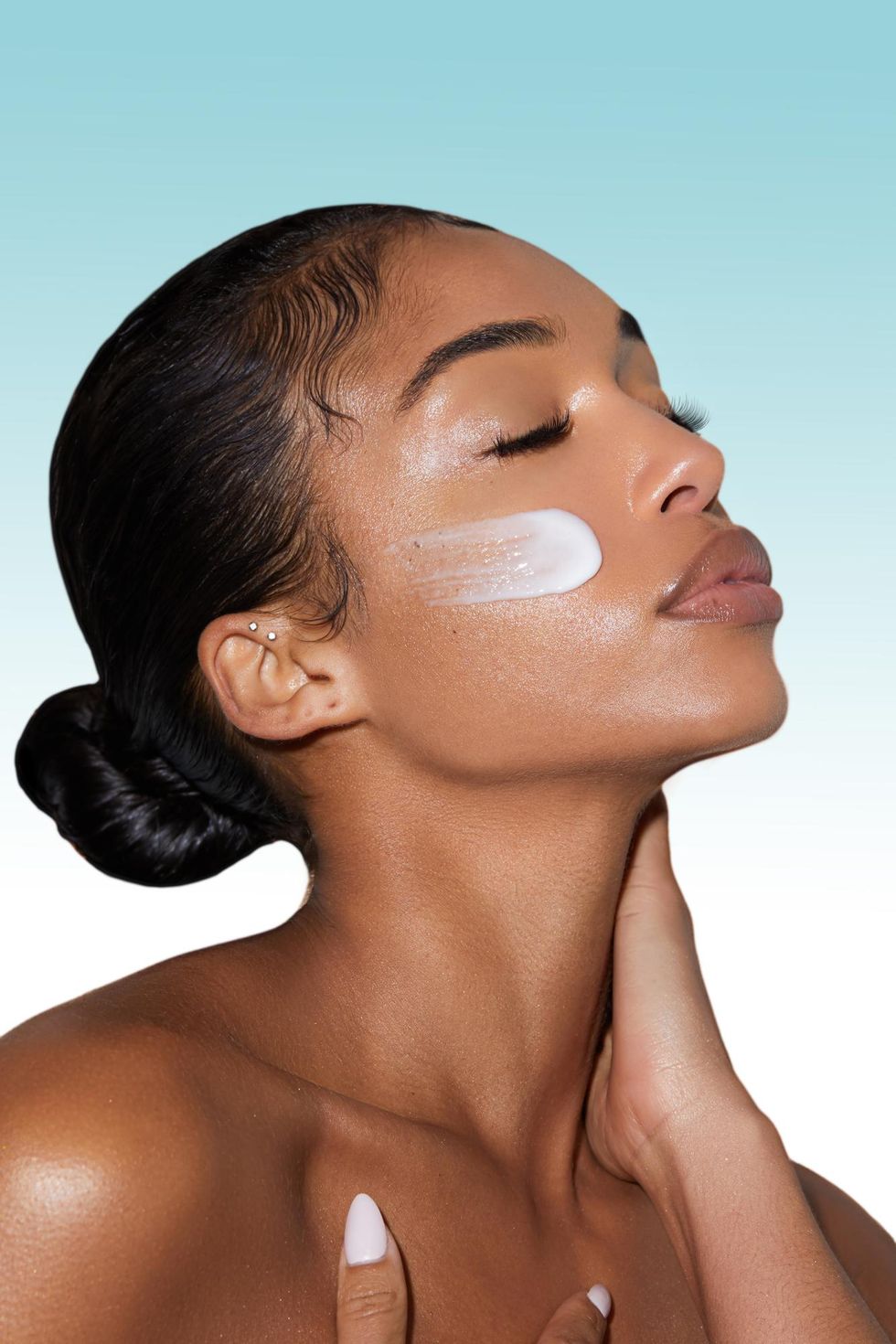 What can we expect from SKN by LH, and which of the products, if you can choose, would you say are some of your favorites?
"You can expect a simple step by step skin-care routine that is going to leave you with hydrated and healthy, radiant, glowing skin. If I have to pick, I would say the eye cream and the serum. I am really big on eye cream because dark circles and bags run in my family. So my mom has taught me from a young age to always be really diligent with eye cream. If I don't do anything, if I don't do anything else, I'm going to put my cream on."
Obviously SKN by LH isn't something that you just woke up and did one morning. Entrepreneurship oftentimes is glamorized as something that you just wake up and do, but everybody who's an entrepreneur knows that there's work to be done. What have been some of the most difficult parts of this entrepreneurial journey of yours, specifically in skin-care beauty?
"Honestly, I am going to say all of it has been my first business venture. I have learned, and I'm still learning so much, there's so much that goes into it from the legality side and to the overall restructuring of business and a brand. Specifically in skin care, I would say packaging and making sure the bottles are right. You have to go through FDA approval and making sure that the formulas are good. I wanted to make sure that everything was formulated for all skin types. I really want to make sure that I cater to people with sensitive skin 'cause that's something that I struggle with. The formulations, the trial and error, that whole process—it takes a lot of time. It's definitely hard, but we're here now so I'm excited."
What activities or products do you love to use to lift your spirits and alleviate your stress when you are going through those stressful moments in your life?
"I really love hiking. I like to be out in nature. It's calm, fresh air. You know, that's always a good stress reliever. I also really like to do pilates. That's been my new go-to thing that I like to do. I would say those are two really good ones. Working out is always a good stress reliever for me."
What activities or products do you love to use to take care of your body?
"I would say I love the sauna. I try to sit in a sauna every day if I can. It's so good for you, your body and your skin. I use SKN by LH to take care of my skin. It's what I do every day."
Are there any special or unusual types of self-care beauty practices that you absolutely swear by that you can't live without?
"I wouldn't necessarily say unusual, but I do swear by drinking celery juice every morning on an empty stomach. I do that every day without fail. I just feel like it makes everything in my life better. It's really good for your skin. It's high in antioxidants. It's good for your digestive system."
Photos: Courtesy of SKN by LH
Want more stories like this?
Christie Brinkley Shares Her Self-Care Routine
David Yi's Self-Care Routine for the Mind & Body
Ayesha Curry's Secrets for Keeping Calm and Glowing On