Ayesha Curry's Secrets for Keeping Calm and Glowing On
Hint: The great outdoors factors in prominently.
Celebrity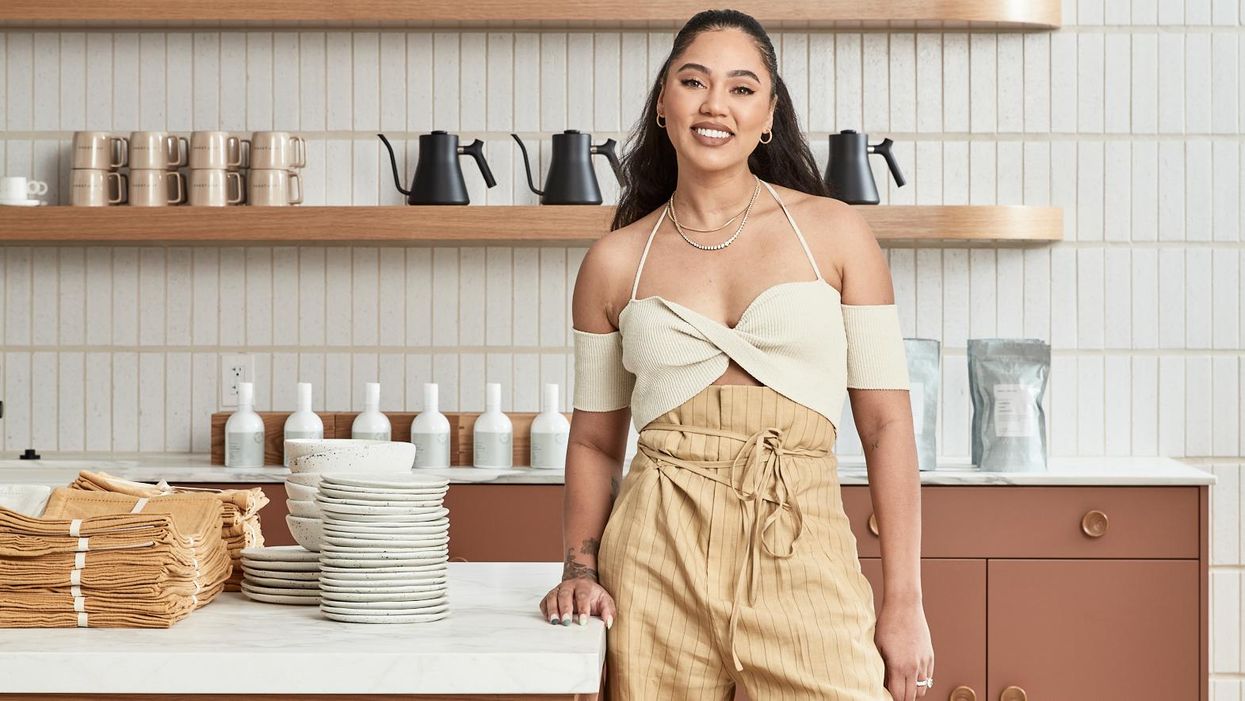 We always knew Ayesha Curry was cool. But when she launched a lifestyle brand, Sweet July, in July, we felt downright inspired by her energy. Including a brick-and-mortar store in Oakland, a product line, a magazine, and a production company, Sweet July is all about joy and gratitude—two qualities of life Curry prioritizes and wants to give others the vehicle to do the same.
Stocked with an emphasis on Black- and female-owned brands, as well as those from local Bay Area makers, Curry's marketplace is chockablock with beautiful objects—and things to make you feel more beautiful from the inside out.
We had the chance to chat with Curry about her new endeavor, as well as her favorite ways to pause and destress, and how she keeps her skin so damn glowy.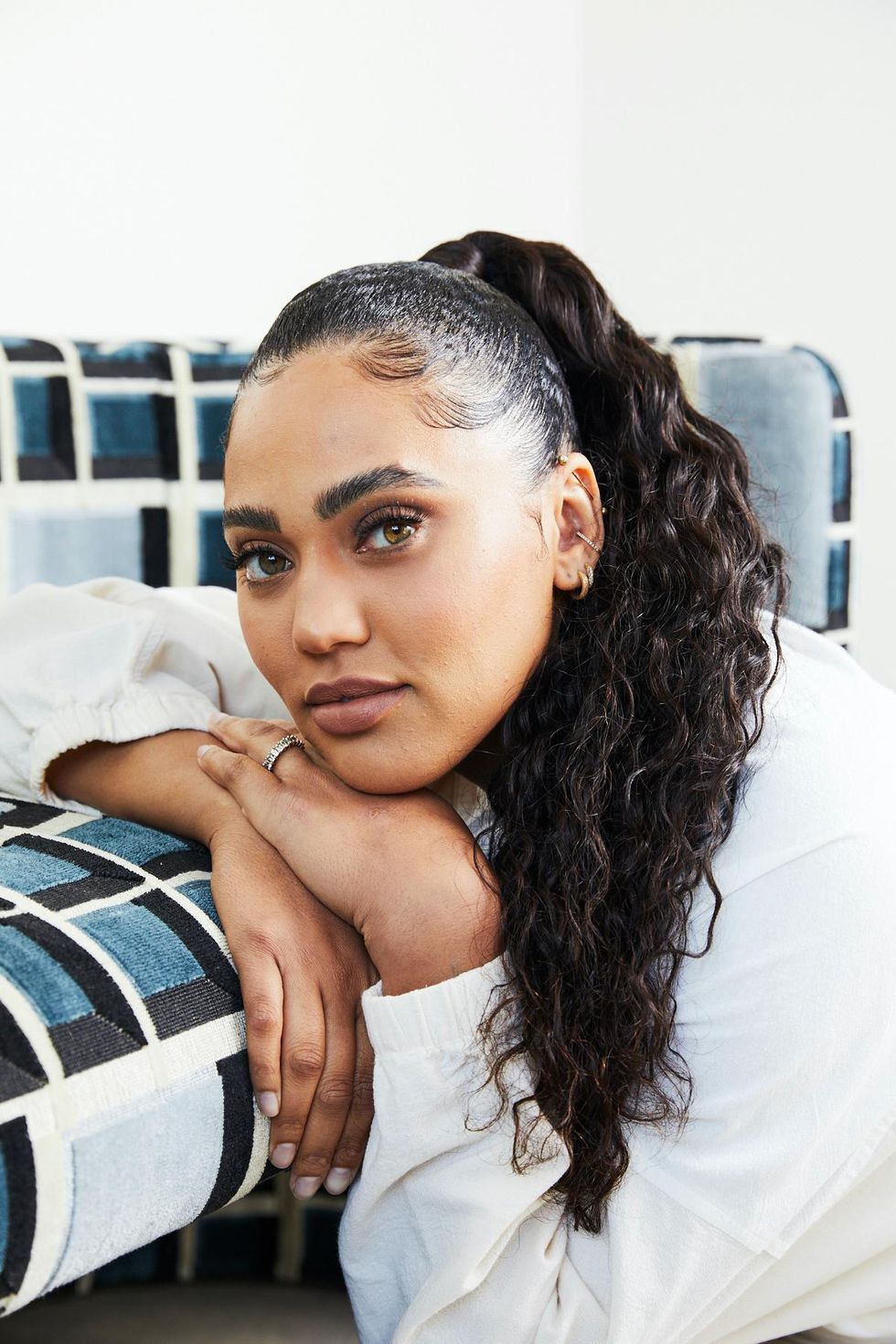 Photo: Eva Kolenko
What are your favorite wellness strategies? What do you turn to when life is stressful?
"I think, to each their own, and everyone is going to find their own source of serenity, but I have found a few things that have worked for me. I start my morning with a cup of our Sweet Mornings tea, which has elderberry and ginger which soothes my body as well as my mind.
"It's become such a ritual in my house that even my daughters request it now. I also love to get outdoors whenever possible. My husband and I love to hike, go on bike rides, and paddleboard. Getting your body moving often helps to quiet the mind when it's running 100 miles an hour."
You're absolutely glowing. What is your skin-care routine?
"I've actually been developing a line of Sweet July skin care inspired by my Jamaican roots. I've been using our products religiously for the past year, and my skin has never looked or felt better. We are creeping towards our launch and I cannot wait to get these products in people's hands. I truly have poured my heart and soul into this line."
How do you find joy and gratitude in life's everyday moments?
"The one silver lining of the past year and a half has been being forced to slow down. I realized I was missing a lot as a consequence of the hectic pace of my day-to-day. Stopping to breathe, to sit down and enjoy the cup of coffee rather than running out the door with it, taking a few extra minutes with myself and the people I love to check in and connect. It's helped me stay grounded and more appreciative. A little bit every day goes a long way."

When I think of the phrase "sweet July," I think of summer—peaches, fresh corn on the cob, cookouts, fresh air, long days, swimming, hiking, nature. What do you think of?
"Sunscreen, happy kids playing outside, sweet corn, crisp salads with lots of citrus, late dinners on the patio, iced coffee, fresh breezy linens, and pitchers of cold drinks."
What was your inspiration for launching Sweet July? What do you want it to become?
"The inspiration behind Sweet July is all about embracing life's moments, big and small—whether that's in one's own personal practice of daily gratitude, or on a larger scale, shining a spotlight on a diverse array of people, stories, and perspectives.
"I initially started the brand because I know how important representation is and wanted to create a world that uplifted and nurtured my community. Whether that's in the pages of our magazine, or our physical space in Oakland, I wanted to create something that felt inspirational but also completely accessible. My goal is to simply grow that community so that we can impact more lives and find more ways to support each other."
Sweet July includes a brick-and-mortar store in Oakland, a product line, a magazine, and a production company. How do you choose what products you carry, other than your own?
"We focus on products for the self and home, aesthetically beautiful but also exceptionally made and truly functional. We have a team that is constantly on the hunt for the latest and greatest and, beyond the products themselves, look for inspiring makers and brands that have a great story and mission. The featured brands you'll find at Sweet July are Black owned, female founded, and many brands created right here in the Bay Area."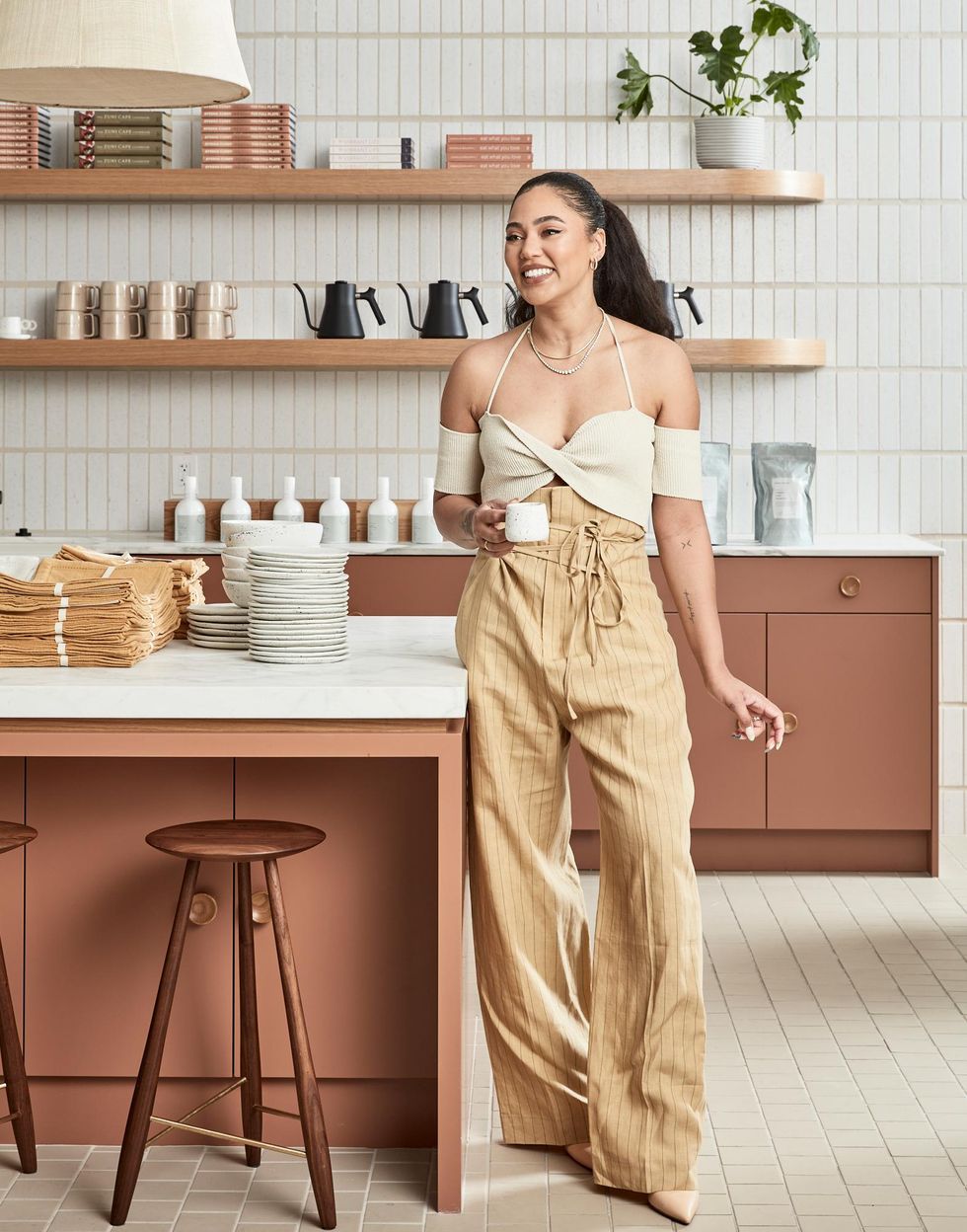 What about your magazine—how do you curate what goes in? Do you do any of the writing yourself?
"The magazine is the product of an incredibly talented creative and editorial team. Typically, the process begins with a theme, often reflective of the time of year or the cultural zeitgeist. Within that general direction, we look for inspiring stories and, of course, delicious recipes that fit the theme.
"I write pieces along with a collective of other amazing writers, often specialists in the subjects we discuss. You'll also find articles written by my mother, Carol, as well as our newest writer in the family, my oldest daughter, Riley. You truly get a multigenerational perspective in each of our issues, which I absolutely love since we have so much to learn from one another."
And what are you working on with the production company?
"We are starting production on our Tattletales revival for HBO Max, which is a relationship/dating show I'm executive-producing and hosting alongside my husband, Stephen. We also recently announced a Title IX miniseries we'll be co-producing with Falkon Entertainment.
"On the digital front, we have an exciting collaboration with Meredith Corporation in the works, which will be a new cooking series called One and Done featuring some of my favorite one-pot recipes."
Photos: Seth Smoot
Want more stories like this?
Meagan Good Is Unapologetically Owning Who She Is in 2021 & Beyond
Jessica Alba on Finding Her Confidence in Hollywood
Meet Hollywood's Youngest Producer