To Flip or to Lift: The Newest Ways to Get Fuller Lips
Experts weigh in on two new trends—and, no, they don't involve filler.
Beauty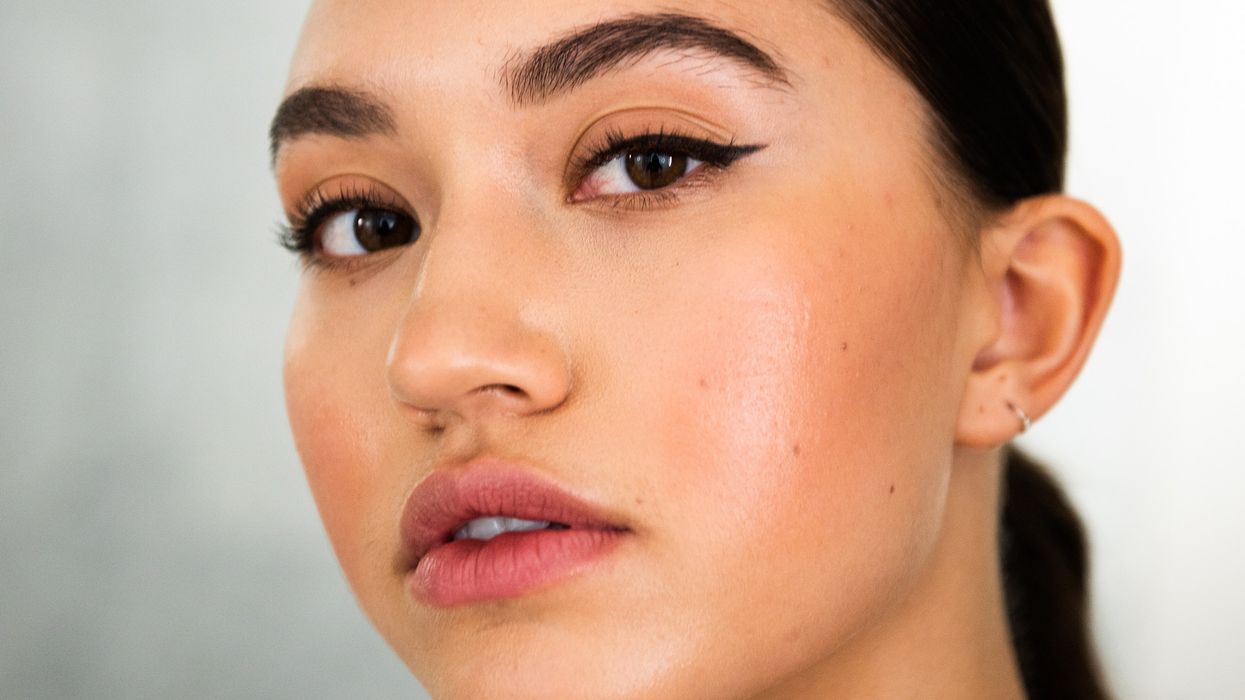 Of all the cosmetic procedures available to patients right now, lip fillers are consistently near the top in terms of popularity and name recognition. In fact, according to a study from the
American Society of Plastic Surgeons
, hyaluronic acid injectables in their various forms accounted for over 2.1 million procedures in 2018. Even this editor has dabbled in this type of minimally invasive
lip augmentation
(with a relatively positive experience overall), but that doesn't mean that you're limited to just injectables if you're looking to refine or reshape your pout.
Lip lifts and lip flips are just two of the alternative procedures for lips, and both are becoming more popular as filler mania ebbs and flows with the
current plastic surgery trends
. Patients are looking for more options that are both longer-lasting and can help treat other issues they may have with their lips, like reducing the appearance of vertical lip lines that become more pronounced with age. And for anyone who is toying with the idea of altering their lips, but is cautious to add volume via hyaluronic acid, these two options can offer a more subtle effect (although there is of course no hard-and-fast rule that says you can't add minimal HA filler as well).
We spoke with two leading plastic surgeons,
Dr. Lesley Rabach
and
Dr. Steven Levine
, to learn more about who is the best candidate for these types of procedures, the pros and cons of each, and how long they will last, aka the relative bang for your buck. Learn everything you wanted to know about lip lifts and lip flips below.
---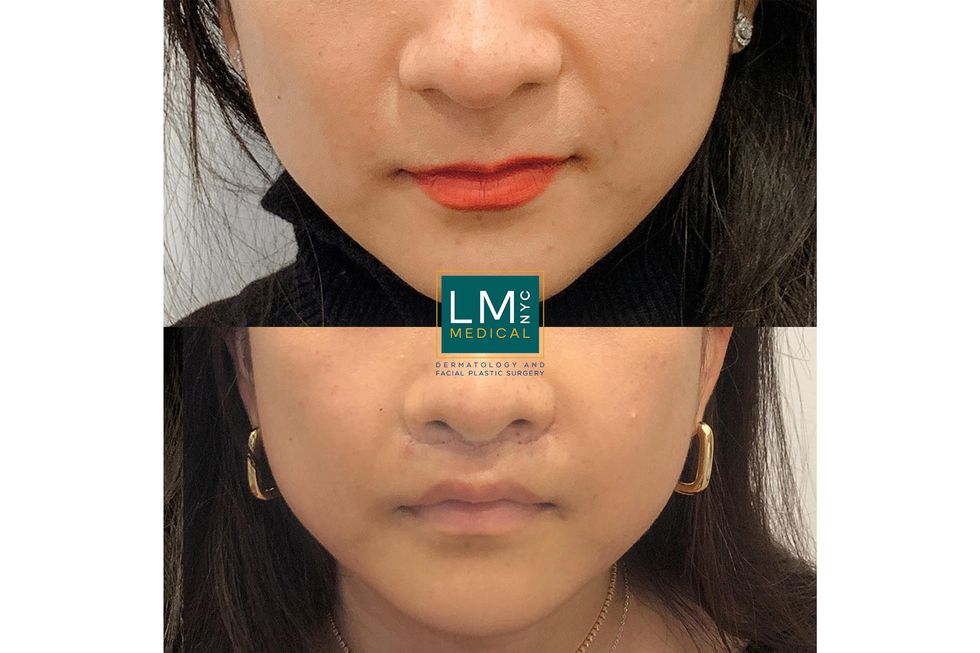 Photo: Courtesy of LM Medical NYC
Lip Lift 101
Traditional hyaluronic acid filler is a non-invasive procedure wherein the HA is injected into the lips according to the amount of volume you and your physician are looking to achieve. A lip lift, on the other hand, is a surgical procedure performed under local anesthesia (or sometimes sedation) that changes the appearance of the lips by enhancing the vermillion border—the line where the reddish tissue of the lip meets the surrounding skin—and reducing the distance between the nose and the lip. To accomplish this, tissue is removed from the area just below the nose, which causes the upper lip to advance upwards. The end result gives the lips a fuller, more youthful appearance.
Lip Lift Candidates
The biggest factor in being a good candidate for a lip lift is if you have a long philtral distance, or the distance between the nose and upper lip. Says Dr. Rabach, "The ideal philtral distance in women is 11
–
13 mm and in men is 13
–
15 mm." Simply having thin lips is not an adequate enough reason to undergo this procedure—increasing volume can still be accomplished less invasively with HA fillers. But if the balance and proportion between the lips and nose is larger than the suggested standard (which of course is just that, a suggestion), a lip lift could be a good option for that patient. Dr. Levine recommends pulling on your middle upper lip in the mirror. "If you like the way it looks, that's a good sign you will be happy with the surgery."

Photo: Courtesy of LM Medical NYC
Lip Lift Cons

Dr. Levine recommends caution to anyone who is considering a lip lift procedure, as the balance of the facial features can quickly be thrown out of whack. "A secondary consequence of this procedure is the upper lip becomes slightly everted and elevated," he explains. "This can be a good or bad thing depending on a person's anatomy. I do not believe every patient looks good with the procedure, and I find it to be overused." The hype surrounding any trendy plastic surgery can often result in an influx of patients requesting it, thereby leading to subpar results. That's why it is so crucial to consult a board-certified physician who can help guide you to the right method of augmentation for your anatomy and desired look.



Healing Time

Stitches from the lip lift procedure are removed between five to seven days post-op, with a chance of residual swelling during this time. Dr. Rabach cautions that there is "a thin red line for two to three months under the nose, which we treat with a medical-grade scar gel. Often the line disappears well before this time period." Most patients would have no problem being out in public after the sutures are removed, so no need to be house-bound for any length of time. The results are also permanent, as opposed to fillers, which dissolve within three to four months on average, so there is no need to revisit your doctor every time you want to augment your lips.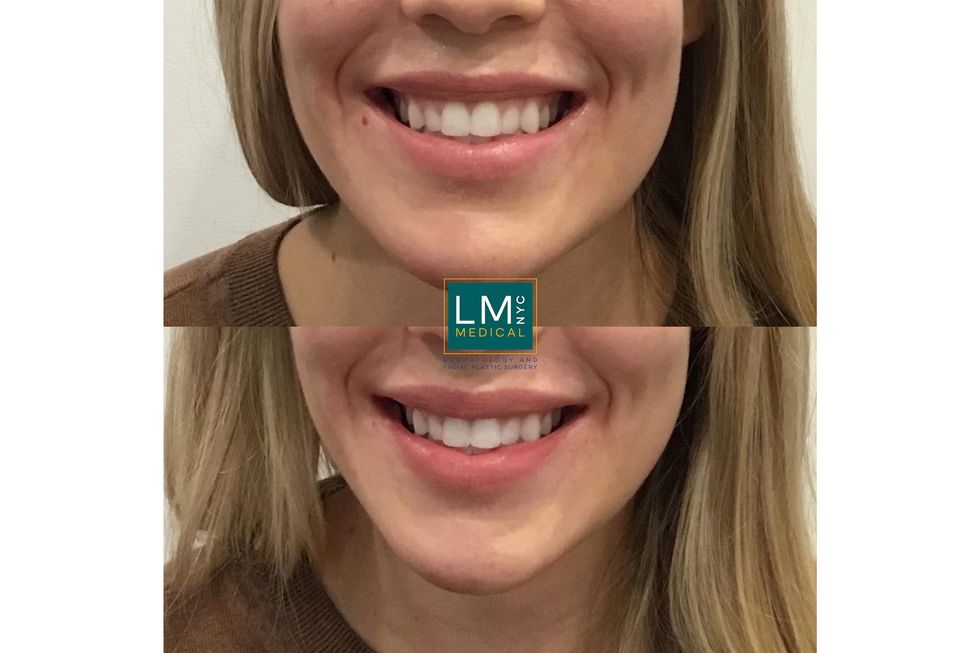 Photo: Courtesy of LM Medical NYC
Lip Flip 101

If you'd rather keep your lip augmentation non-invasive, then a lip flip might be your best option apart from fillers. It is similar in that it involves an injectable, but rather than using a hyaluronic acid to increase the volume of the lips, a neuromodulator like Botox, Juveau, Xeomin, and Dysport is injected into the orbicularis muscle of the top lip. This in turn relaxes the muscle and encourages the top lip to flip outwards, thereby giving the illusion of fuller lips. It can also reduce vertical lip lines (known as bar code lines) which typically worsen with age, and is one of the more conservative methods of augmentation since the actual volume of the lips is not altered.



Lip Flip Candidates

Patients who want zero downtime with their lip augmentation might decide to lean towards this type of procedure, or those who are worried about looking "done" with traditional HA fillers in their lips. Dr. Rabach also recommends it for patients who have a wider smile and aren't looking for a ton of extra volume. If the vertical lines on your lips are bothering you, this might be a great option to treat them non-invasively, or if you have a gummy smile, a flip lowers the top lip and can make the lips look fuller.


Lip Flip Cons
There is a slight risk of creating an asymmetric smile with this type of procedure, but it is very minimal. To ensure you end up with the results you're looking for, Dr. Rabach recommends searching for a board-certified dermatologist or plastic surgeon who is experienced in this type of procedure. Dr. Levine also advises that sipping through a straw (or any other action where puckering is required) may be more difficult in the first week or two following the injections. Otherwise, minimal bruising at the injection site might occur but should fade within a day or two.
Healing Time
Similar to standard Botox on your forehead and glabellar lines, it can take anywhere between five and seven days to see the full effect of the lip flip injections. They also tend to last for a similar amount of time—around three to four months—which means you will need to visit your physician for more injections in order to maintain the results. This is roughly the same amount of time that HA fillers last—it all just depends on how fast your body breaks down and metabolizes the neuromodulator. But if you aren
'
t a fan of the results you see with a lip flip, your lips will eventually go back to normal.
Want more stories like this?
The Subtle New Alternative to Lip Fillers
Everything I Wish I Knew Before I Got Lip Injections
This Plastic Surgeon Figured Out Semi-Permanent Highlighter