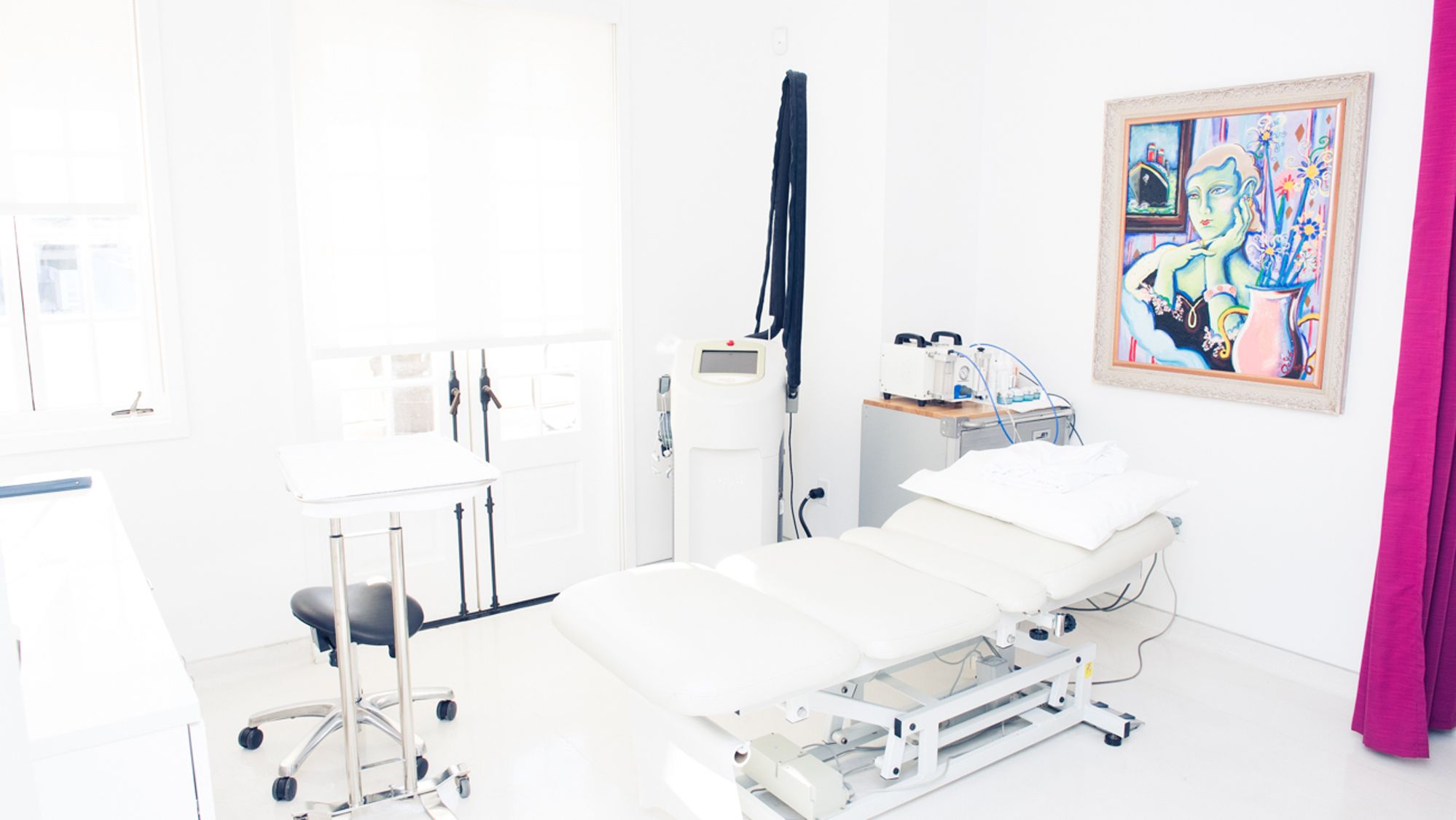 Skin
Dr. Simon Ourian reveals his predictions, plus the product he's most excited to have hit the market.
Whether you're a fan of it or not, there's no denying that plastic surgery is more popular than ever. 
The American Academy of Facial and Reconstructive Surgery
(AAFPRS) found that in 2018, 72 percent of facial plastic surgeons saw an increase in injectables or cosmetic surgery for patients under the age of 30. And with wellness spas and digital platforms making fillers and peels as accessible as the touch of a button, we don't see that changing anytime soon. Recently, we gathered a little more intel from Beverly Hills plastic surgeon
Dr. Simon Ourian
on what's been popular this year and what we can expect in 2020.
While you may know Dr. Ourian's name from his work with the Kardashian family, his aesthetic is much more subdued these days. "My training in both sculpting and aesthetic procedures has always been [aligned with] a more classic beauty. So, although I like
high cheekbone
s and a nice jawline, I like them to be more orchestrated with the rest of your face as opposed to standing out." Ahead, Dr. Ourian talks the fillers he's excited about for the new year and the best procedures for combating the effects of aging and gravity.
---
Keeping Things Subtle

Even if you hear the term "plastic surgery" and think of an overly "done" face, Dr. Ourian says that most of his patients are in search of a more natural look. Rather than completely overhauling their face or body, they're instead requesting enhancements to their features. "A few years ago, people wanted to have dramatic improvements. Now people are becoming more aware that a little goes a long way, so it's a breath of fresh air to see patients who just want to do a little bit at a time, or maybe just enhance it no more than 20 percent at a time. That way they'll continue to look like themselves, but perhaps a more Instagram-filtered version." That means more non-invasive procedures like Botox or fillers, and for things like butt enhancement, a subtle look will be trending in 2020.


Ultrasound & Radio Frequency Treatments

The aging process, combined with gravity, makes sagging of the skin inevitable. Plus, if you're gaining and losing weight (which most people do throughout their lives), that also contributes to your skin drooping and appearing loose. As Dr. Ourian says, "One of the problems with aging is the fact that we end up with more skin than we need, and up until now the only thing we could do was to cut a piece of the skin out or do a face-lift or a body lift. Luckily, now there are energy devices that create enough heat in the skin that can cause the skin to shrink." Jowls are a concern for many, and these devices are designed to take care of those flaps of skin hanging on either side of your chin. "In your 30s and 40s, or even early 50s, you may not be ready for a neck lift, so this gives us one extra tool to have to maintain the face for many years to come."


Fillers That Look Like Skin

Injectables that replace lost volume and improve the contours of the face (like Restylane or Juvederm) typically involve a humectant like hyaluronic acid. But there are new fillers set to release in 2020 that will more closely mimic the texture of your skin. Says Dr. Ourian, "They are more designed to match different parts of the face, and there are some that actually have a tendency to act like the extension of your bones. So if you want to have a boney cheekbone, you actually can add it to the bone area. If you want a softer appearance, you usually [inject] above the bone." They're also longer-lasting—three or four years, as opposed to one or two—which means less out-of-pocket cost for you.


Threads Have Had Their Moment
If you pay any attention at all to plastic surgery trends, then you've likely heard about facial threads—temporary sutures inserted under the skin that produce a visible lift and prompt additional collagen production. Because of the reduced healing time, they are viewed by some as an ideal alternative to a face-lift, but Dr. Ourian feels they haven't produced results that are worthy of their hype. "I see a lot of it on Instagram still, because it's visually interesting to look at, but the results are underwhelming. People are very savvy about the results they want to achieve, so I think some of the procedures that were very promising are going away."
That doesn't mean people will start requesting full-on face-lifts in their 30s, though. "All types of surgeries for younger people in their 30s and 40s, and even 50s, unless it's absolutely necessary, I think those are going to go away too." That means concentrating on your everyday skin-care routine, drinking plenty of water, and focusing on long-term maintenance like facials, quality products, and, of course, daily SPF.
Want more stories like this?
If You've Never Gotten Filler Here's the Deal
Everything I Wish I Knew Before I Got Lip Injections
The 8 Most Effective Types of Over-the-Counter Acne Treatments