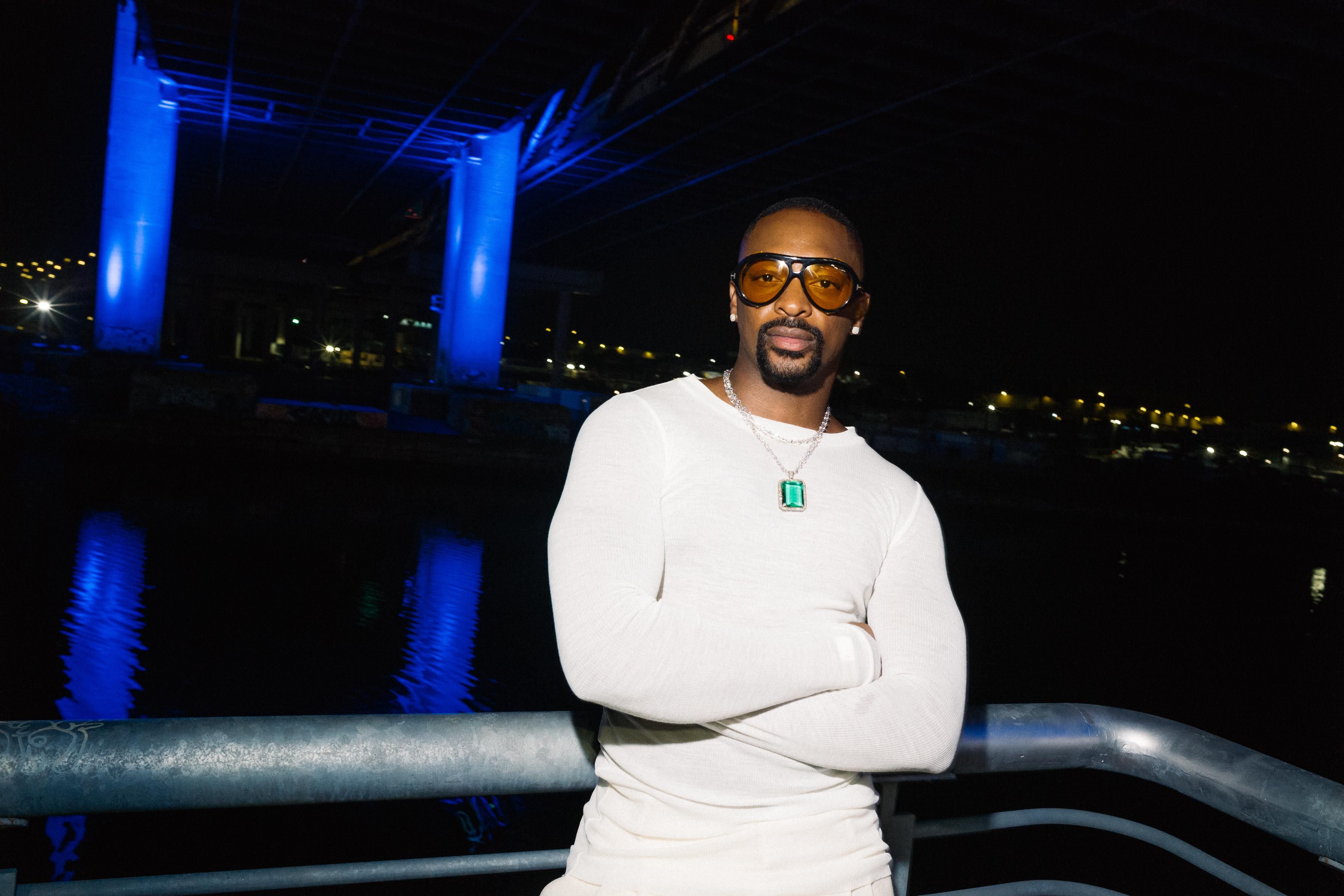 Designers
LaQuan Smith's Self-Care Tips are Key to Surviving Fashion Month
Even with a hectic schedule, Smith found time to work out with his Equinox Tier X trainer three times per week.
When you take in his collections, it's clear that LaQuan Smith's design aesthetic revolves around the optimization of self— lush textures, sleek silhouettes, and bold prints that exude Main Character Energy. Given that his designs are meant to elevate women to embody their most confident selves, we were curious about how LaQuan conjures those feelings of self-assuredness within his own day-to-day routine. How does the Queens-native incorporate self-care into an eternally back-to-back Google Cal? This year, Smith's secret weapon was a personal trainer at Equinox.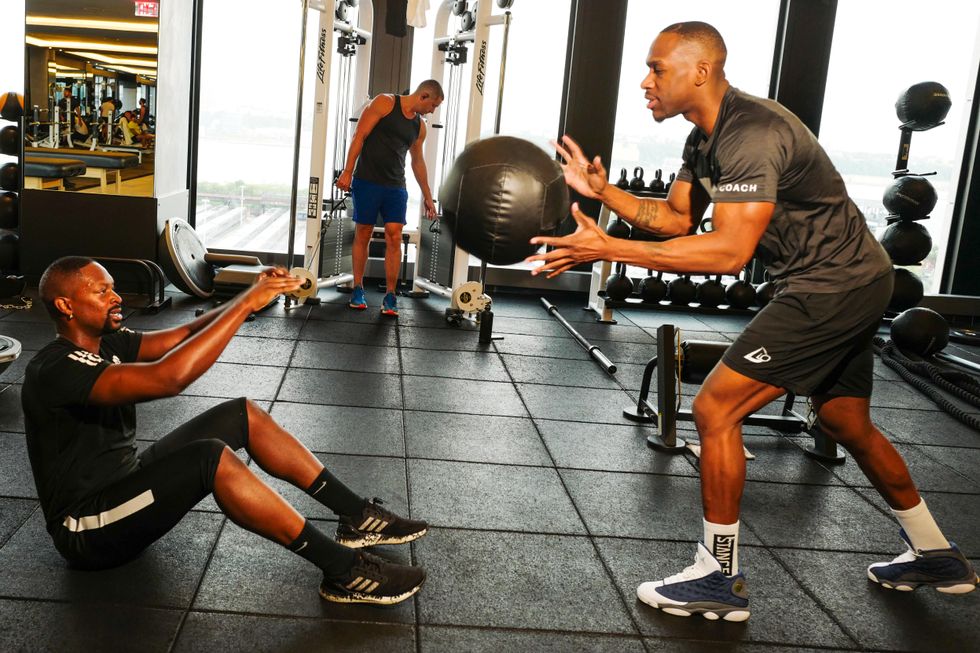 Photo: Courtesy of Equinox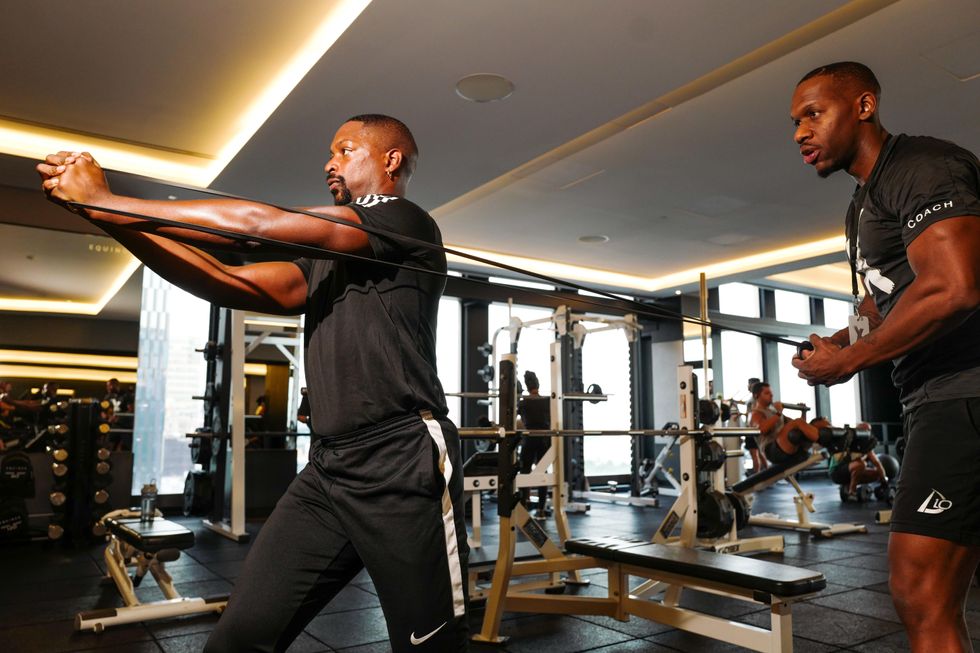 Photo: Courtesy of Equinox
"I am always pushing myself—creatively, professionally, physically and mentally," Smith explains. Though he's no stranger to working out and he's not new to the luxury fitness club, his eventful fashion month prompted him to amp up his routine. "Even before I began my personal training program with Equinox, I went to the gym every day. Working out helps me feel and do my best in all aspects of life." Last year, Smith first teamed up with Equinox for the gym's Future of Fashion Initiative, a joint venture with L'Officiel USA honoring fashion's most forward-thinking creatives.
Now, after the pandemic forced him to miss two consecutive seasons worth of shows, his return to New York Fashion Week required ample prep in and out of his atelier. "I was looking to strengthen both physically and mentally leading up to September," Smith says. "I worked with an Equinox Tier X trainer, Rashaad, who developed a completely personalized lifestyle management program that not only addressed movement, but also nutrition and recovery."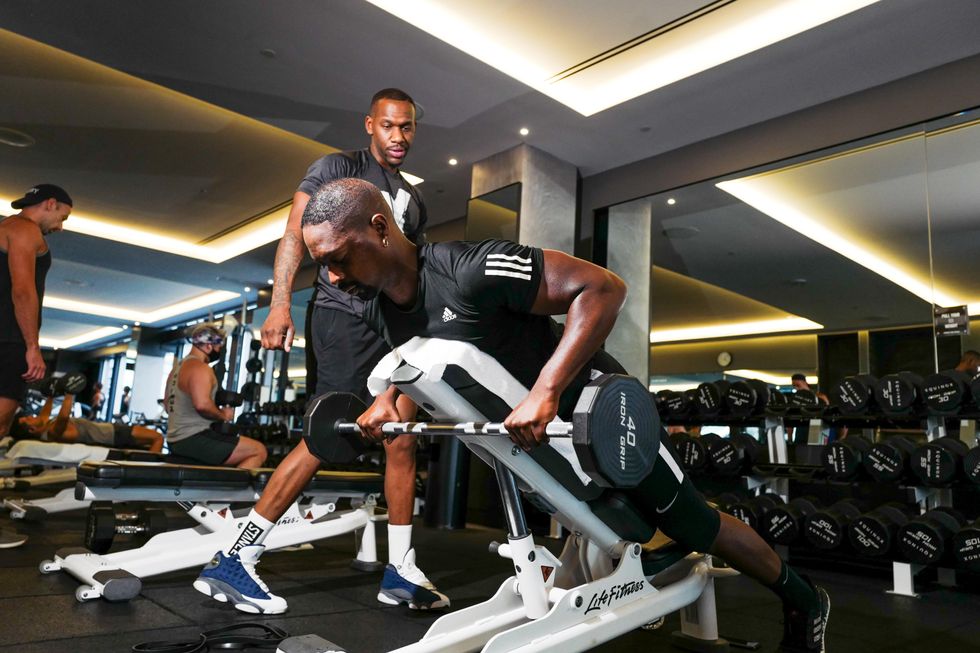 Photo: Courtesy of Equinox
Between logging countless hours on the cutting room floor, Smith found time to work out with his Tier X trainer three times per week. On days when he wasn't training with Rashaad, he kept up the momentum with "two 30-40 minute cardio sessions two times a week to increase my cardiac output and the excess fat on the days I wasn't training."
When the time came for him to pull off two big firsts (he attended his first Met Gala and his spring 2022 showing was the first ever to take place at the Empire State Building), the payoff was more than skin deep. "Equinox's holistic, hyper-personalized training program helped me look, feel, and perform my best—giving me confidence and helping me to overcome any overwhelming feelings that surfaced. I knew this would be a stressful time and that I needed to prioritize mind-body wellness."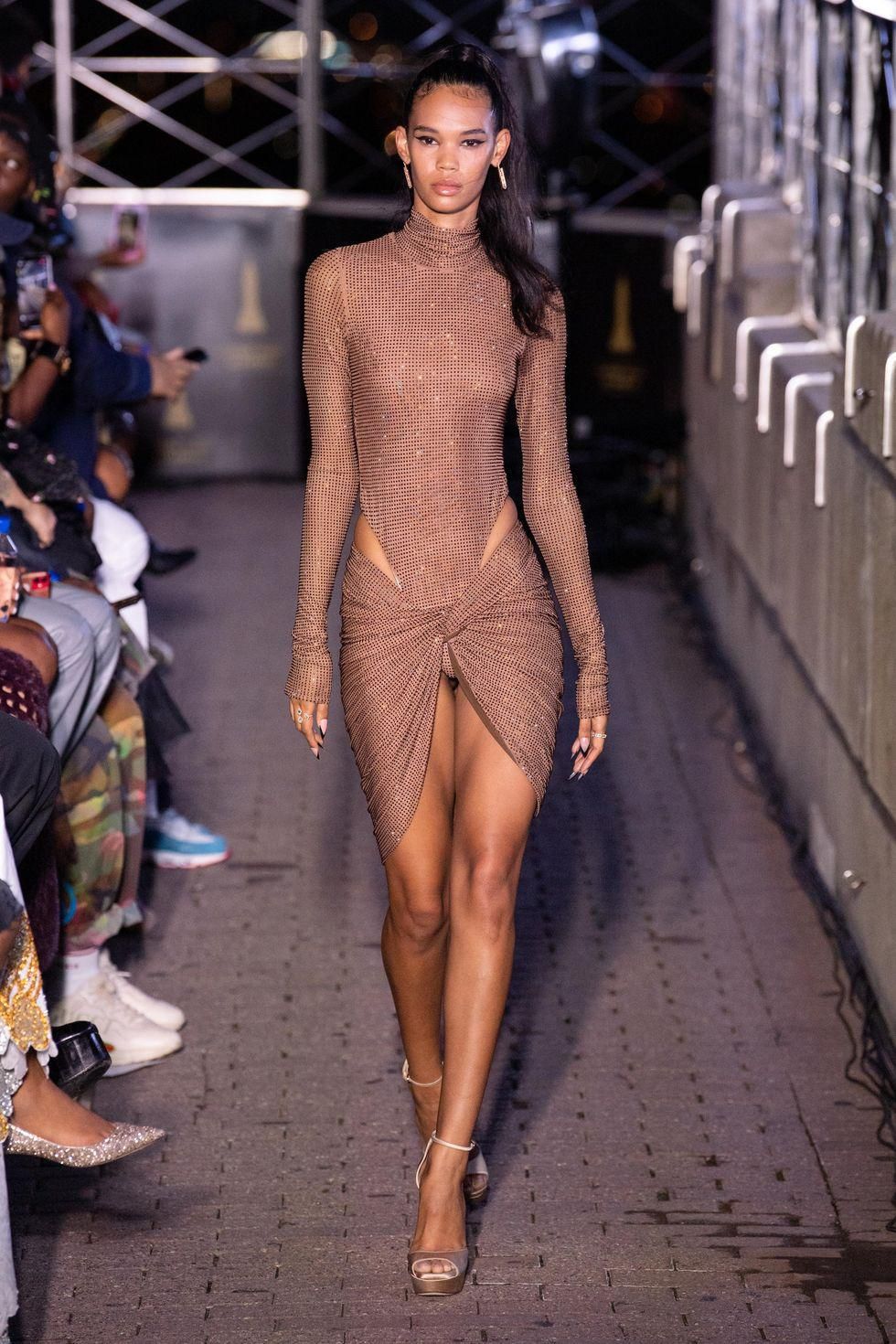 Look 1 from LaQuan Smith's SS22 Fashion Show;
Photo: Courtesy of LaQuan Smith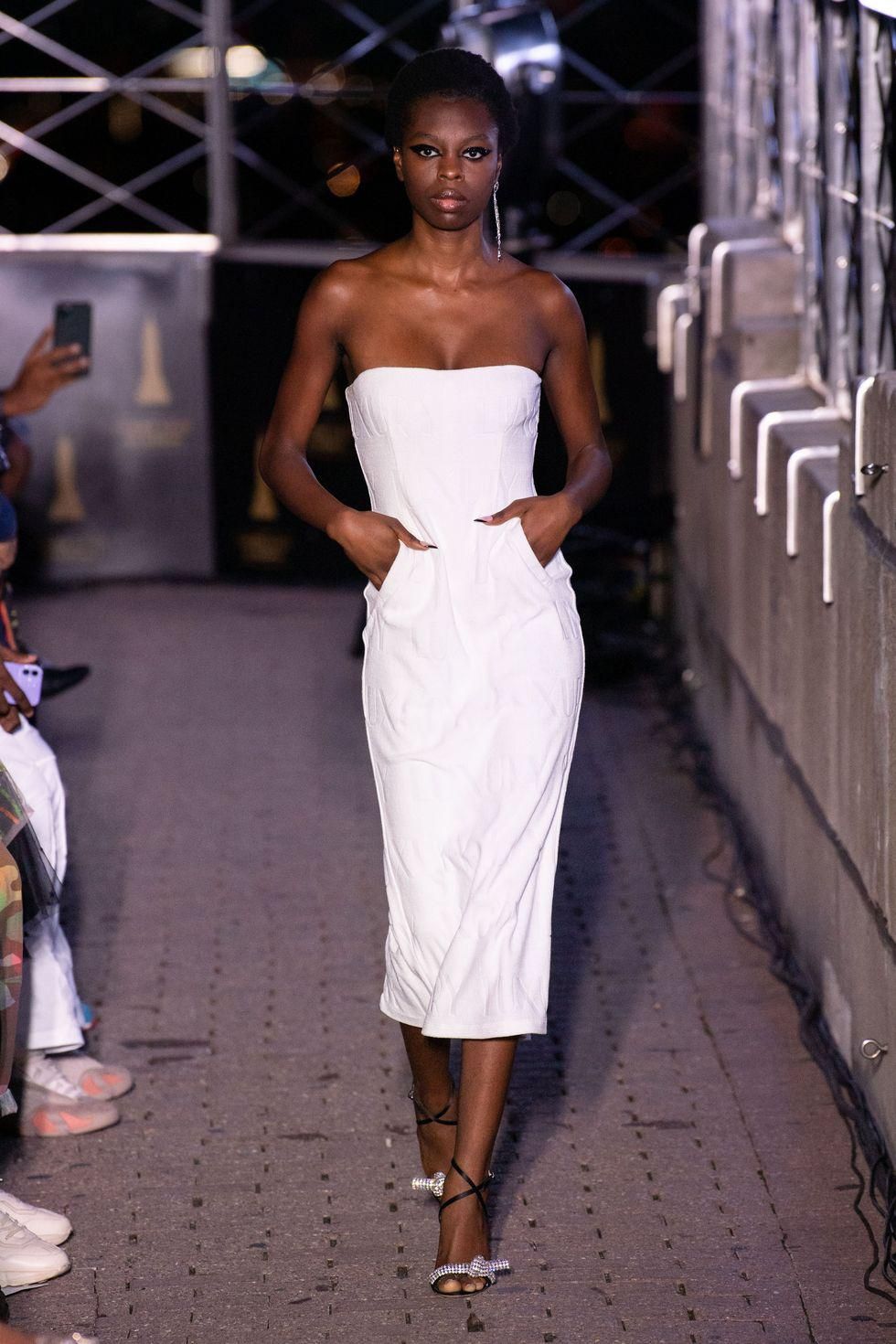 Look 13 from LaQuan Smith's SS22 Fashion Show;
Photo: Courtesy of LaQuan Smith
When you're at the helm of a design start-up, like Smith, it's not uncommon to wear many hats and get very little downtime. To balance out the heavy creative exertion, self-care should be a top priority to avoid burnout. That's what drew Smith to Equinox in the first place—the high-intensity workouts are set in an environment that feels indulgent, so it feels like you're treating yourself while you're going through grueling circuits. "I'm a self-made designer whose style is luxurious, unapologetic, glamorous, classy, sexy, and always aspirational. Equinox gives off that same vibe and having been a member for years, I knew their personal training program would push me and give me the tailored, high-performance experience I was looking for," he says. "I wanted to break barriers and reach new heights not only with my NYFW show and debut at the Met, but also personally, and in a way that demonstrates the strength and hard work that goes into making all of this happen."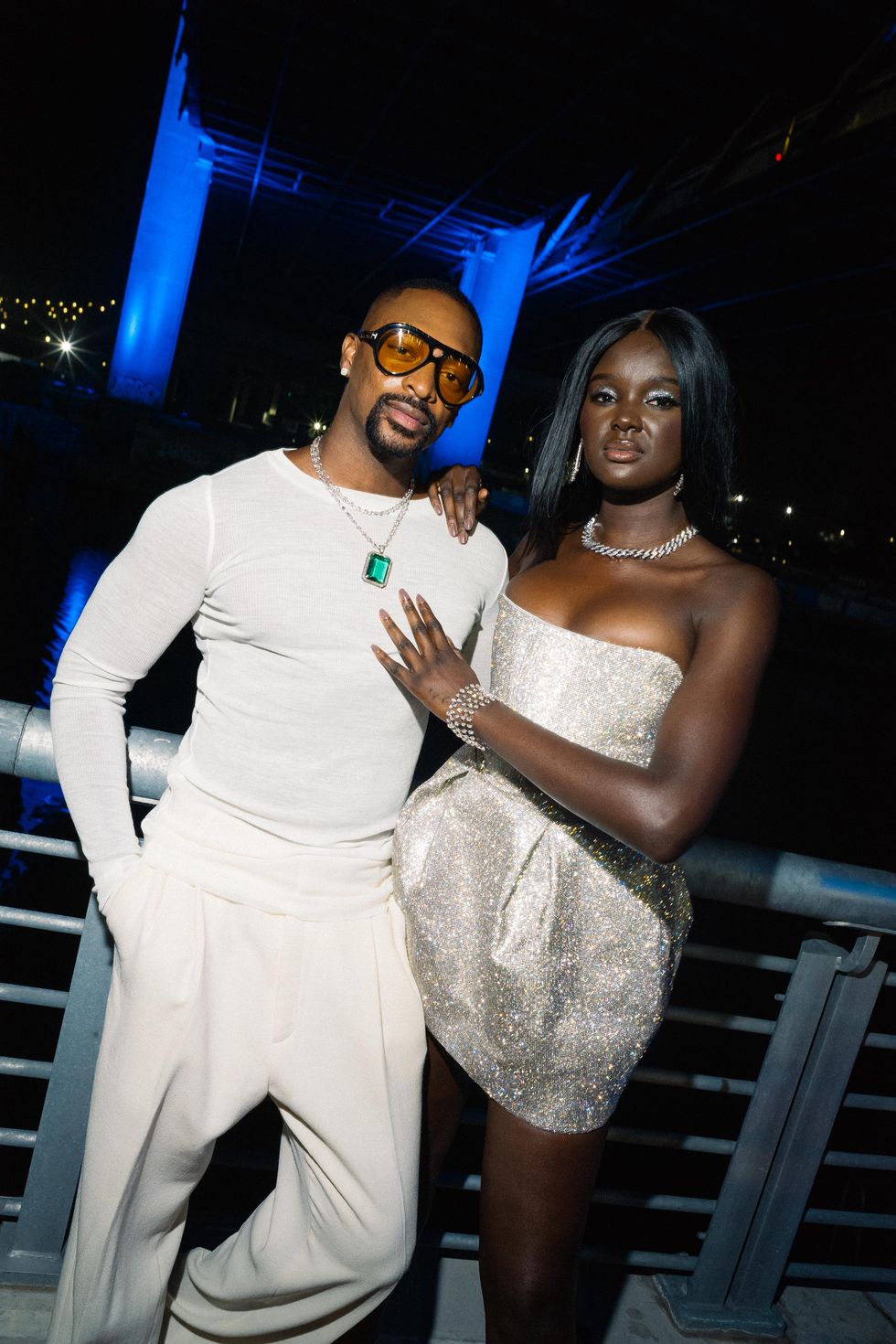 LaQuan Smith and model Duckie Thot;
Photo: Courtesy of Mike Vitelli/BFA.com