How an Architect Put a Modern Spin on This Wood-Paneled Brooklyn Home
Kim Mupangilaï details her process.
Interiors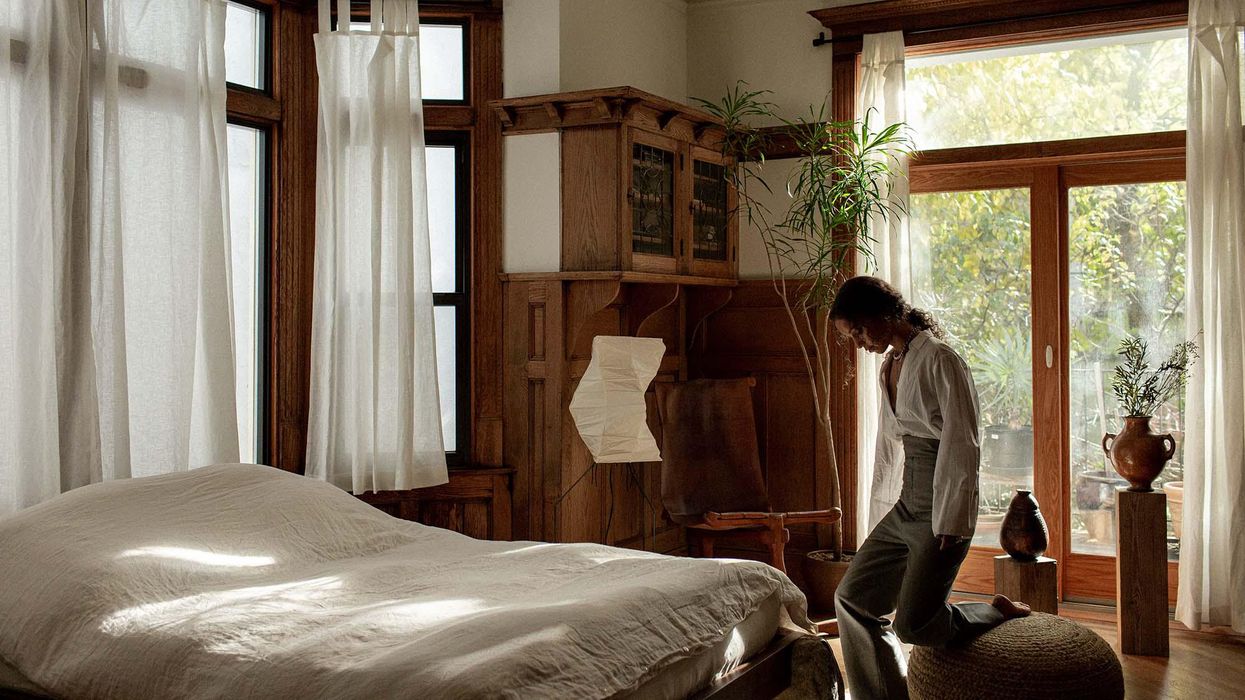 A stroll through Kim Mupangilaï's refuge of a home will have you forgetting you're in Brooklyn, much less New York City, upon entry. "The historic details: moldings, high ceilings, original floors, fireplaces, the two outdoor decks, and the bay-window bedroom attached to one of the decks. All these features make it seem like we are not living in New York but somewhere more remote in nature. It's a little hidden oasis in Brooklyn."
The interior architect is responsible for the Greenpoint hotspot Ponyboy—needless to say, she knows how to create an atmosphere. Her own home marries minimalist design and brutalist shapes with warm tones and buttery materials. "I've always gravitated toward earth tones and natural colors, which you will see throughout the entire space," she explains. "Material/texture-wise, I mostly go for wood and patinated leather, which I then combine with accessories in cast iron, clay, and metal."
Initially, the home was covered in wood—paneling, flooring, molding, etc.—so the challenge was to lighten it up. Mupangilaï played on both her partner's and her own heritage—Mexican, Spanish, and Italian and Dutch and Congolese, respectively—to create a space that appears steeped in history without sacrificing a refreshingly modern effect. She mixed in her own designs with pieces sourced around the world. The Brooklynite took us through her space, detailing her thought process behind her curation, which you can read more about below.
Thomas Serruys
The Corner by Andrea Lennon
From The Atlass
Pierre Cardin
Bennet Schlesinger