Gia Coppola's Guide to Summer Entertaining with Wine
Food pairings, playlists, and more.
Entertaining
There are certain bottles of wine that emanate quiet coolness— Gia Coppola 's sitting comfortably at the top of that list. Her one-liter bottle-cap styles, like an orange sauvignon blanc and a sangria-style red blend, are light, unpretentious, and thoroughly pleasurable to sip. And while you shouldn't buy a wine solely based on its appearance, Gia Coppola's are a visual delight with label art featuring photographs from her personal archive, including the Insta-famous Fat Cat (also available in sweatshirt form, for those interested).
Though you're likely already acquainted, a quick refresher: Gia is the granddaughter of Francis Ford Coppola and the niece of Sofia Coppola. In addition to Gia Coppola Wine, she's a filmmaker, photographer, and all-around creative force. Unsurprisingly, we wanted to know her tips for summer entertaining with wine, and thankfully, she obliged. Continue ahead for her take on the perfect warm-weather wine festa.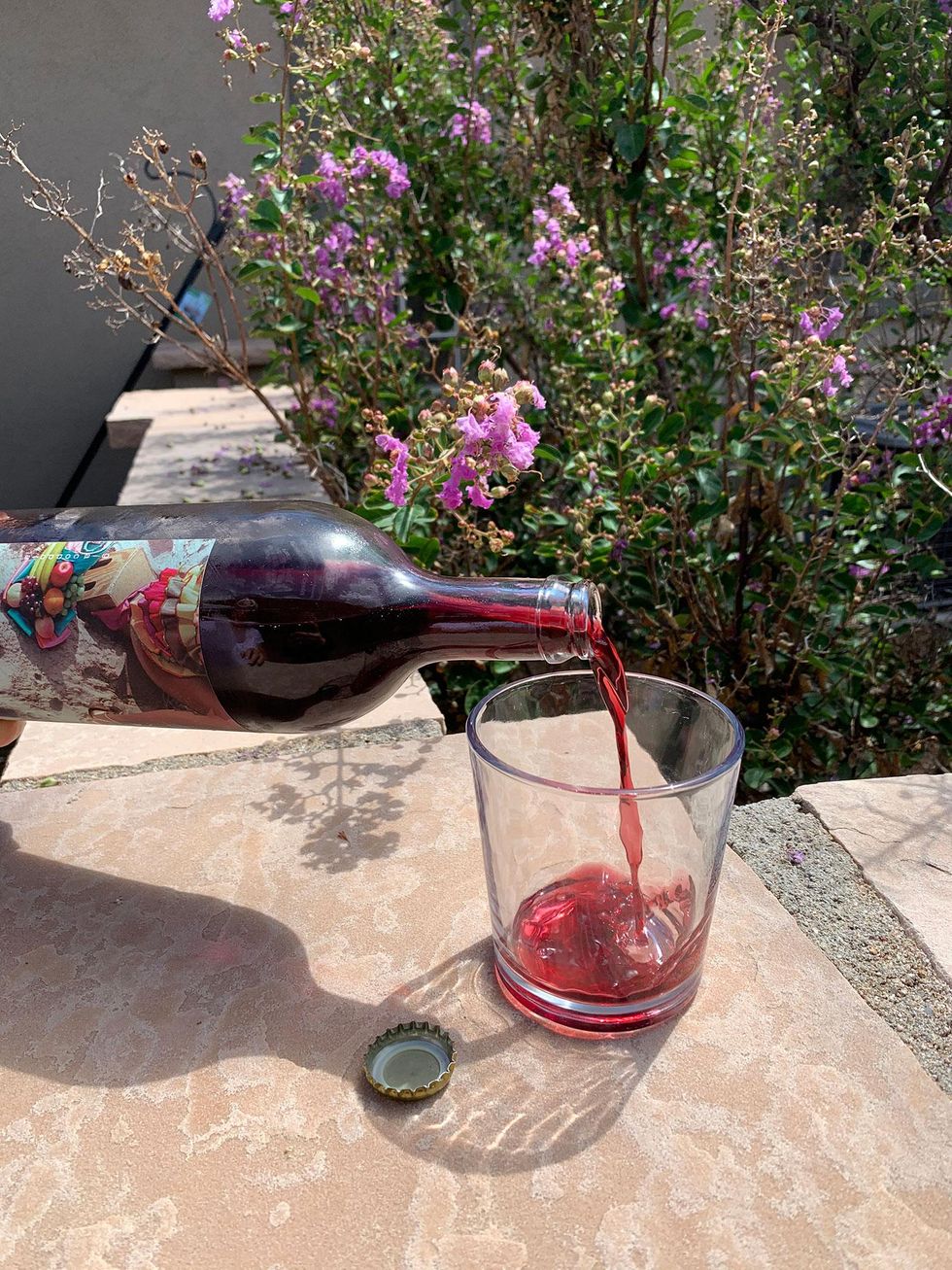 Selecting the Wine
Come summer, wine preferences lean lighter and cooler—Coppola has a few ideas for that. "I think my orange wine is very refreshing for a summer gathering," she tells Coveteur. "The bottle can be served slightly chilled and has a hazy, funky taste with notes of quince, kumquat, clove, and honeydew, which make for a delicious summer glass to sip on." She also released a bottled " SanGia " that she often serves over ice with slices of fresh fruit. "Aside from that, a chilled white or rosé is always a safe bet for a summer party!"
…And How Much of It
Determining how much wine to buy before your event can prove tricky, but Coppola has an easy solution. "When having a party, I like when the bottles are larger and more shareable, which I think is a great way to ensure there is plenty," she suggests.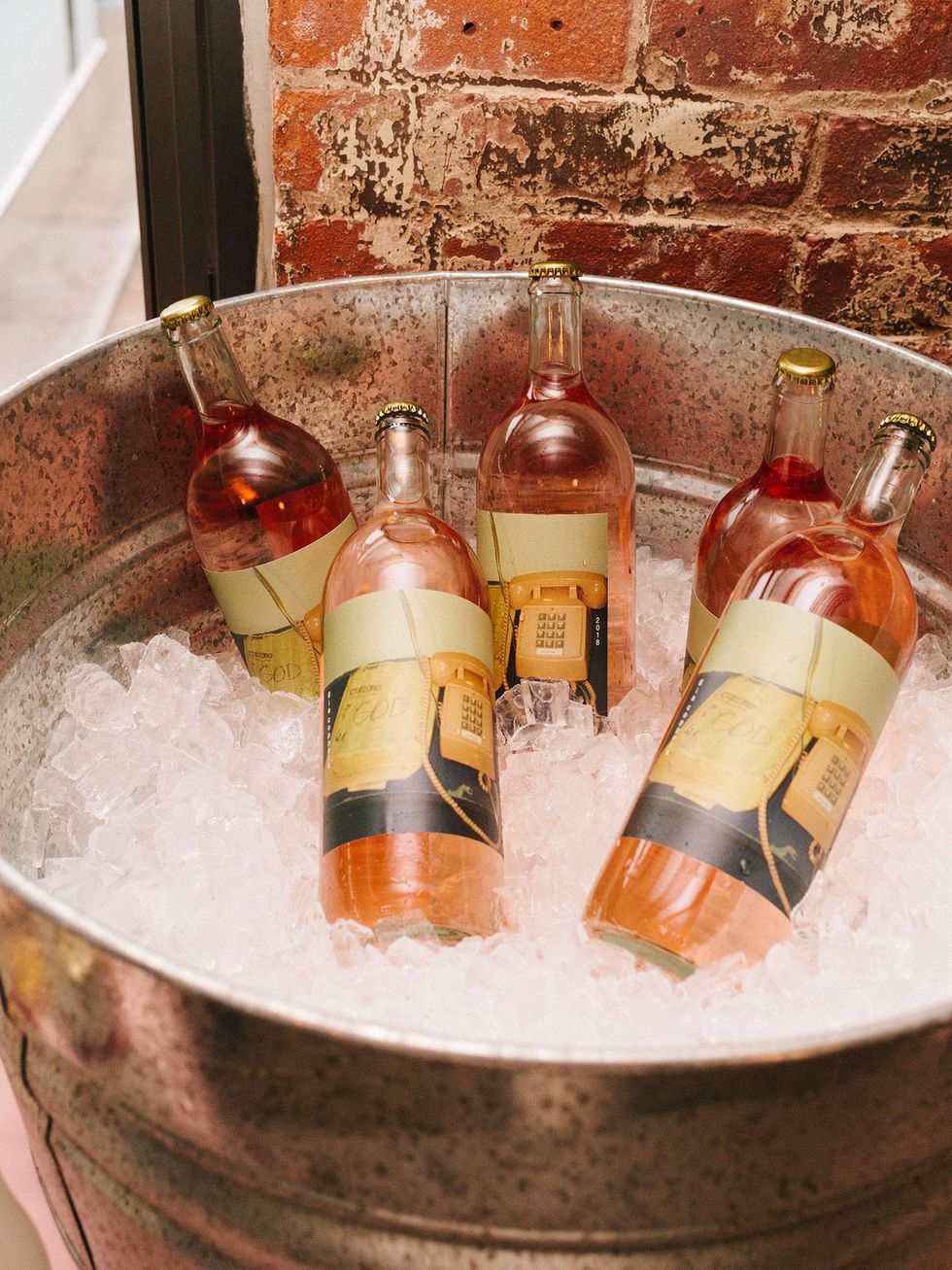 Fresh Food Pairings

A summer get-together with wine is made better with a no-fuss food pairing. "A friend of mine taught me this great summer salad called 'summer panzanella' that I'm excited to keep making," Coppola shares. "It's made of spiraled thin zucchini, arugula, raw sweet corn, fresh heirloom tomatoes, homemade croutons, and burrata cheese with balsamic dressing. To top it off, it's seasoned with fresh basil and mint."
Relaxed Backdrop
"My backyard is always a special spot to have friends gather for relaxed get-togethers where we can share food and wine and just enjoy each other's company," Coppola says. "Early evening is a great time for summer entertaining, as the sun still provides great light to be inside or outdoors, and the temperature is usually just right."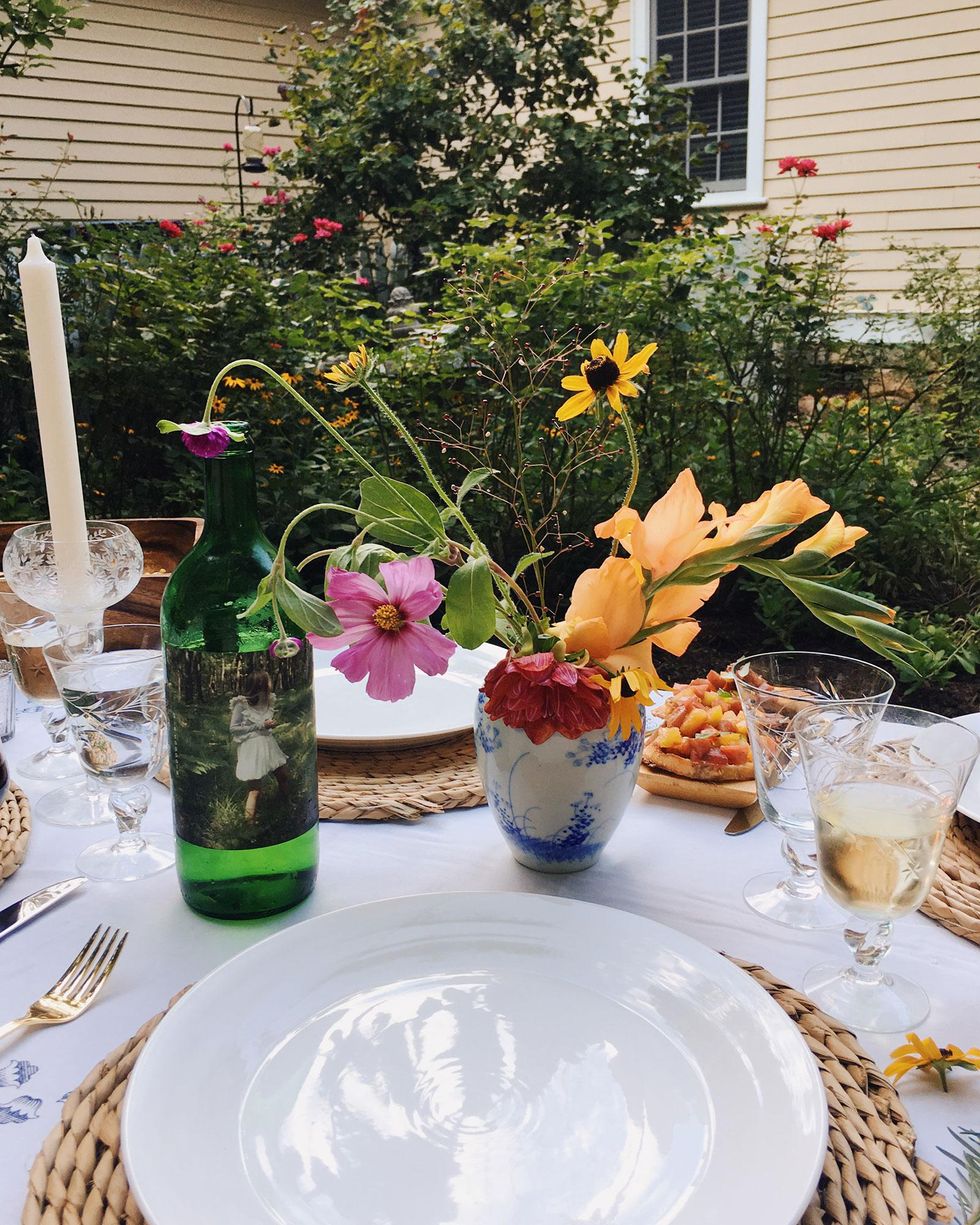 Unique Presentation
How you choose to present and serve your guests is another opportunity to set the mood and feel at home in the environment you've created. "I have all of these vintage mismatched dishes that I found in Chinatown that I love to use during my gatherings," she shares. "Since none of them match, it always gives my table a unique, pretty feel." Coppola is also mindful about glassware when it comes to creating a tablescape. "I'm really into these short glasses that I have and like to serve my wine in those," she says. "They are not your typical glass to serve wine in, but they're elegant, casual, and ideal for an outdoor summer gathering."
Top It Off with Tunes
No festive summer gathering is complete without the sounds of conversation and enjoyable tunes. Coppola has a few go-tos in case your playlist could use a refresh. "It's a really random mix, but it always seems to work," she says. "It includes Top 40, '80s yacht rock, jazz, and some film scores."
Shop Gia Coppola Wine Picks for Summer Entertaining:
The Family Coppola
the Family Coppola
The Family Coppola
The Family Coppola