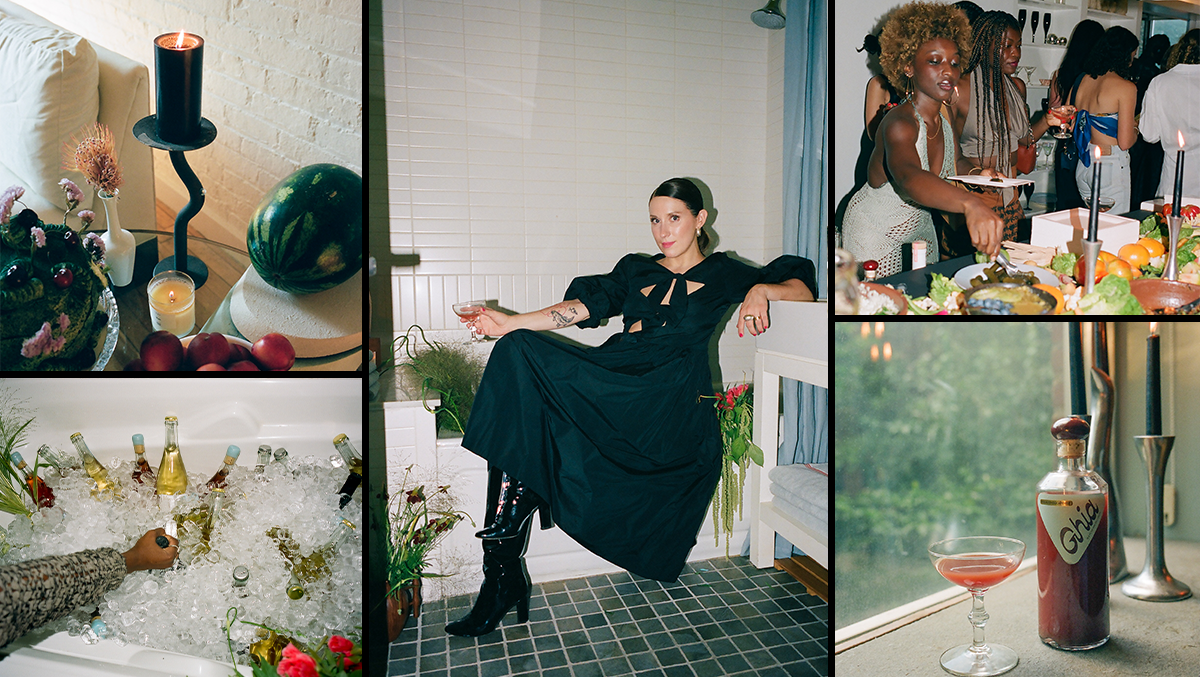 How To Shop Like
The ultimate hostess, here's how Hannah Richtman shops for a stylish soirée.
Graphic:
Devon Blackwell
Welcome to our How to Shop Like series, where we spotlight personalities within the fashion industry and take a deeper look at how they shop—think all the best insider tips and tricks. This week we're chatting with founder of The Break, your go-to destination for the coolest home finds, fashion, vintage, and more, Hannah Richtman about how she shops as a hostess ahead of her stylish soirées.
Hannah Richtman, founder of New York's The Break, is more akin to a curator than anything else. In her store, she's cultivated an enviable collection of homeware, fashion, vintage, decor, and more. So naturally, that same ethos extends to her party-planning ventures, as well. A fan of any soiree that brings together friends, food, and fun, Richtman is an expert on everything from selecting the best hostess ensemble (a time to go bold, if there ever was one) to laying a stunning table (she's a master of the splurge-vs.-save conundrum). A product of her discerning career, she knows all the best brands and places to shop, not to mention has the planning timeline down pat. Continue to discover her tips for shopping like a master hostess.