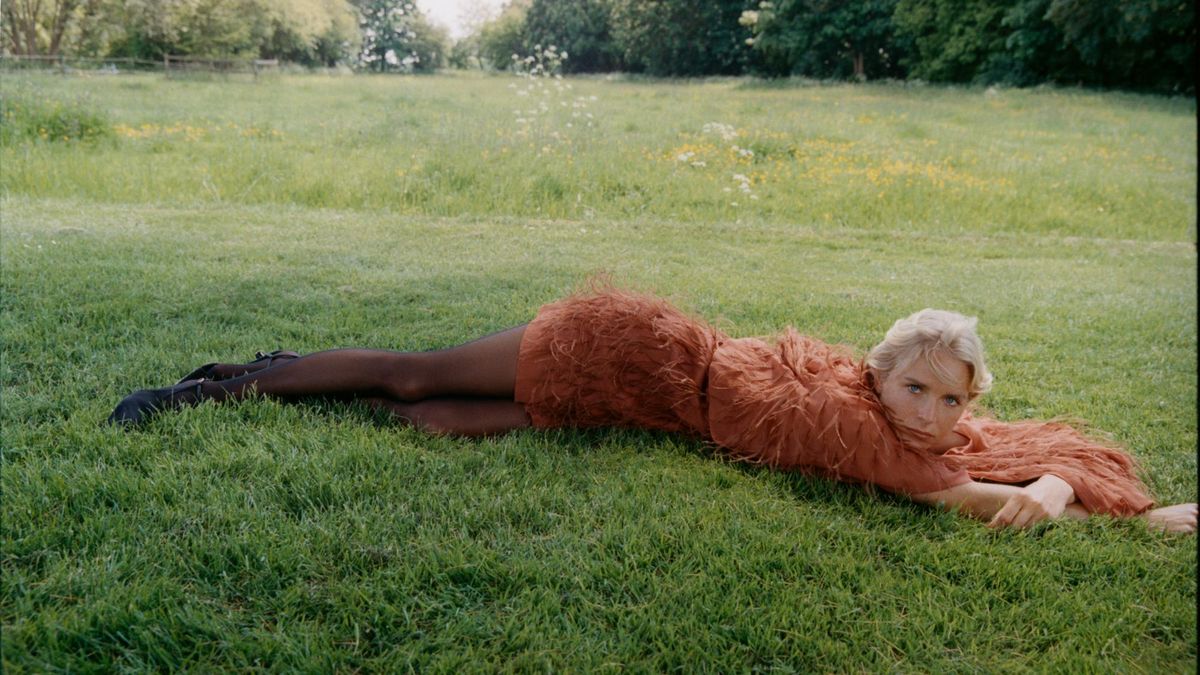 Fashion
How 3 Coveteur Staffers Do Timeless Holiday Style
Chic ensembles that balance festive and functional. In collaboration with Rebecca Taylor.
Creating a wardrobe that embodies timeless style is, in fact, an art. It can take years to understand which pieces go the furthest and stand up to the constantly changing trend cycle. But we assure you, selecting these staples isn't necessarily about leaning toward the safest silhouettes, an all-neutral color palette, or even forgoing any sort of excessive frill. And the proof is in the holiday-season ensembles below.
Featuring the latest designs from Rebecca Taylor, the looks ahead have been dreamed up by three of Coveteur's staffers and are meant for celebrating. But what's more, they defy the most basic definitions of timeless style. Classic suiting makes an appearance in a chic, citrus hue. Tulle evening gowns get a seasonless spin when paired with an essential black turtleneck knit. And cozy outerwear has an unexpected and highly functional twist (spoiler: it's reversible!). Individually, the items ahead all feel like ones you can cherish for a long time to come, but, to start, we're inspired to combine them just as our staffers suggest.
Below, shop all the perennial designs and creative ensembles for of-the-moment festivities.

Diandra Patrick, Senior Manager, Accounts & Social Strategy

I always use every opportunity to bring a certain level of chic to my family's annual holiday dinners. I love the contrasting textures in this piece that give it an elegant, yet cozy feel. Plus, it's reversible! Perfect for a post-dinner night on the town.
Rebecca Taylor
I'm a sucker for cigarette pants, and this pair is truly my ideal fit. They're super versatile and easy to pair with a statement top. The rise and length feel casual, but the satin fabric gives it that extra shine for a classic addition to any holiday ensemble. (They also come in a seasonally spot-on red, if that's your preference.)
Rebecca Taylor
The classic conundrum—heels or flats? I say flats all the way! You'll never catch me barefoot, heels in hand at the end of a party. These aren't your middle school ballerina flats either. We've entered a new era, and the knotted strap really brings a fresh take to this style staple.
Jil Sander
Porter Simmons, Social Media Associate
There's nothing better than a perfect holiday dress, and this one fits the bill. I love that the tulle adds femininity, but the dark color (although it's available in blush, as well) and silhouette give it a bit of edge. The longer, sheer skirt also means I'll be able to show off a bolder shoe choice, too.
Rebecca Taylor
A great black turtleneck is a must-have in every closet, and the fact that this one is a bodysuit makes it *perfect* for layering. When it comes to winter, warmth is my No. 1 priority. I would wear this under my tulle party dress in a heartbeat for a polished and practical look.
Rebecca Taylor
The quickest way to ruin an outfit is with uncomfortable shoes, and these Roger Vivier loafers are a great alternative to holiday heels. They're a bit of a splurge but instantly elevate any look and somehow are extremely versatile. I also love that they have a little bit of a Santa vibe going for them (but make it chic).
Roger Viver
Sumiko Wilson, Beauty Fellow

I've been on the hunt for a mustard-colored suit since 2018, and my search ends here. I love that citrine is a sunnier take on the typical holiday color palette but has a golden glow that reminds me of a set of string lights. On top of that, it's easy (and cute!) to pile on layers underneath a boxy blazer, so I won't be shivering my way through holiday parties.
Rebecca Taylor
I'm always down for a suit pairing, especially now that 2021 officially revived my love of wide-leg trousers. This pair's fitted waist and roomy silhouette combo is equal parts flattering and comfy (thank you, pleats!) Plus, the long legs mean that my ankles won't have to go head-to-head with blustery temps when I opt for a heel.
Rebecca Taylor
My holiday style ethos is more is more. So why not pair a citrine suit with citrine earrings? Yvonne Léon's Bo Pearls Seashell Histoire drop earrings are just as chic as they are whimsical. And even though they're more maritime than merry, they feel festive in a way that can transcend the holiday season. Plus, pearls are back in a huge way (even though they didn't really go anywhere), so they're uniquely offbeat but still perfectly on-trend.
Yvonne Léon