H&M's Party-Ready Collection Is the New Way to Channel Cool-Girl Style
It goes much deeper than an amazing outfit. In collaboration with H&M.
Fashion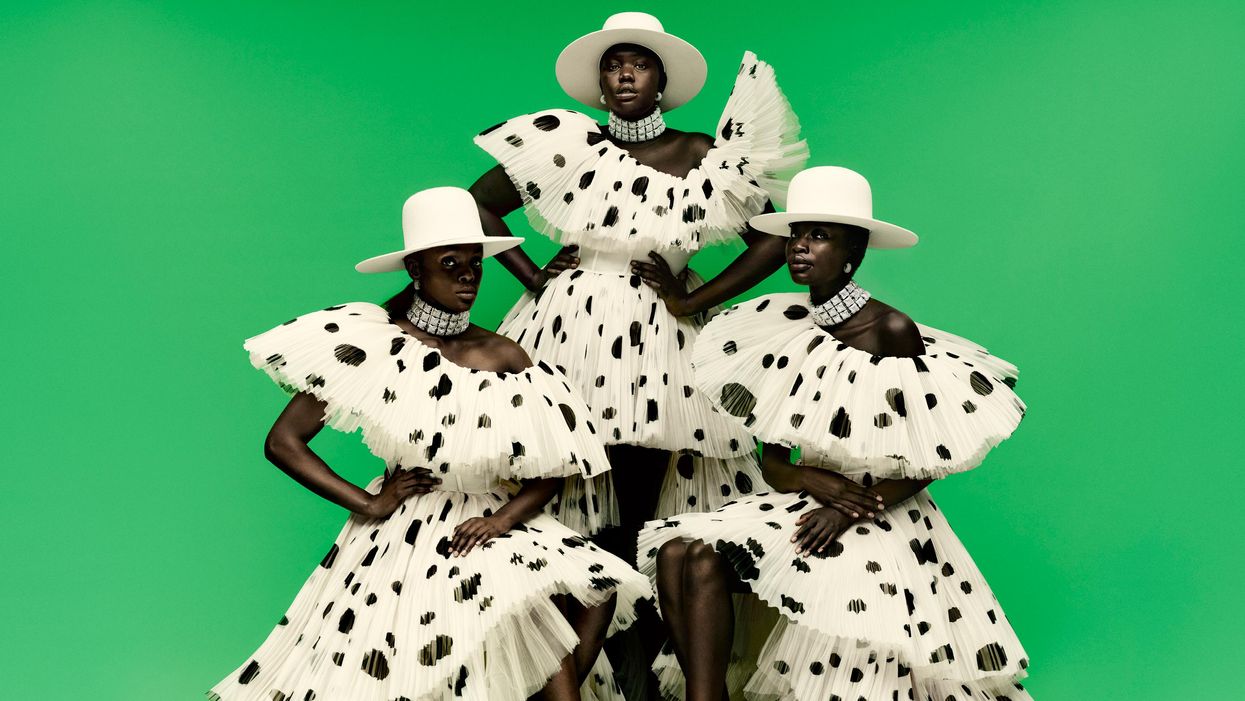 The concept of "cool" is not always easy to pinpoint. It's typically been one of those when-you-see-it-you-know kinds of qualities. But if in the context of fashion—as counterintuitive as it may seem—what's cool isn't just about the aesthetics. Rather, with an emphasis on personal style that melds with personal values, "cool" is when our clothing tells a story, including how it's made. This is something that runs throughout the latest H&M Innovation Circular Design Story collection.
As a brand that's been vocal about its ongoing commitment to sustainability, H&M is set to launch its newest designs just in time for those big end-of-year celebrations. There are party dresses with tons of embellishments and exaggerated bows, as well as shiny suiting and accessories to top it off. But what lies beyond the frills (and there is no shortage of frills) are recycled polyester, fabrics spun from water bottles that would otherwise pollute our oceans, and Resortecs®, a thread that not only holds these festive garments together but also can be dissolved easily toward the end of their life, helping to break down each piece into recyclable matter. These aren't necessarily the most obvious indicators of "cool," but in 2021 (nearly 2022!), these elements combine to give us some of the most coveted, conscious styles of the holiday season: they're thoughtful, they're future-thinking, and they look excellent on the dance floor, too. Shop our favorites ahead.