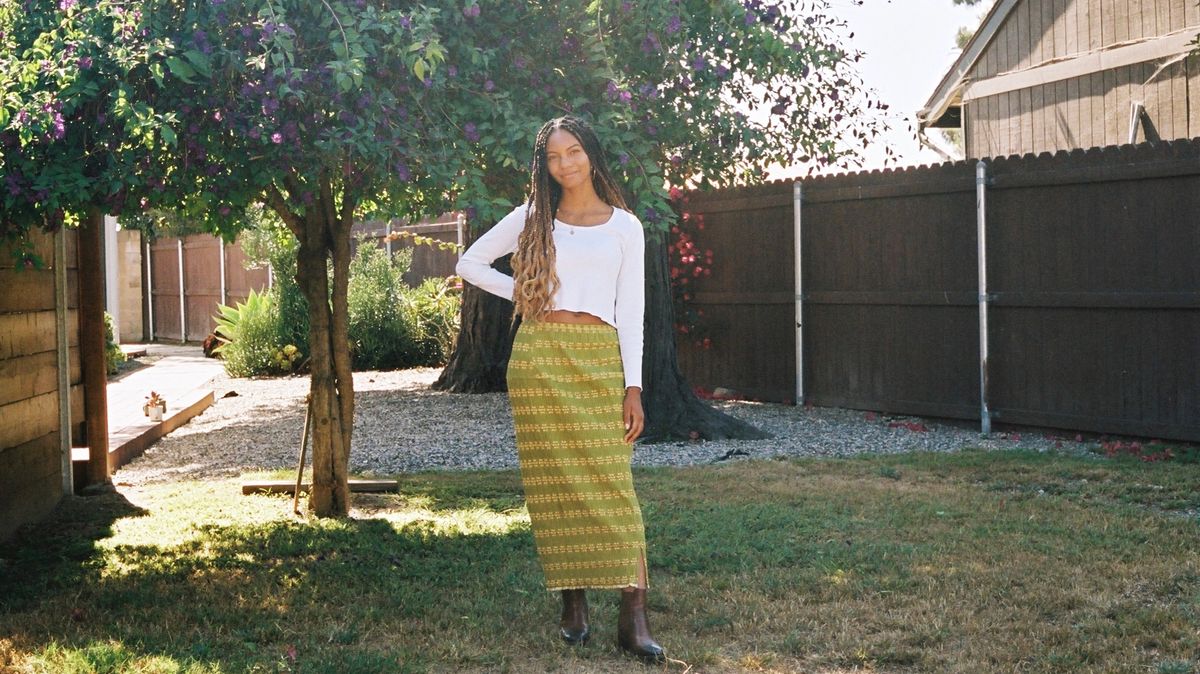 Living
Leah Thomas of Green Girl Leah is rallying for activists in the environmental community to stand for more than just climate justice.
When environmentalist and author of the
Green Girl Leah
blog Leah Thomas published her 2016 LinkedIn article "Casual Racism and Political Discussion in St. Louis Private School," which detailed her experience growing up around racial discrimination in Missouri, a fire ignited in her that became the catalyst for becoming the powerhouse social advocate she is today.
Originally written through a lens of the irony of "oppression" experienced by a group of white conservative students at the private school she then attended, what ensued was a series of viral moments that brought the young activist to the forefront of the sustainability and environmental discussion, bringing with her her advocacy work for racial equality and justice.
Thomas, now 25 years old, recently found herself leading a call to action regarding the lack of support and silence from an environmental community that knows all too well the goal of wanting a cleaner, safer planet for all its inhabitants, particularly in the wake of the recent murders of Black men and women in America and the ensuing demonstrations regarding police brutality, racism, and social injustice.
We talked to the Missouri native—now a Santa Barbara resident—to learn more about her work to bridge the gap between environmentalism and social activism, and the birth of Intersectional Environmentalism (IE), an inclusive group created to connect environmentalists with all communities.
---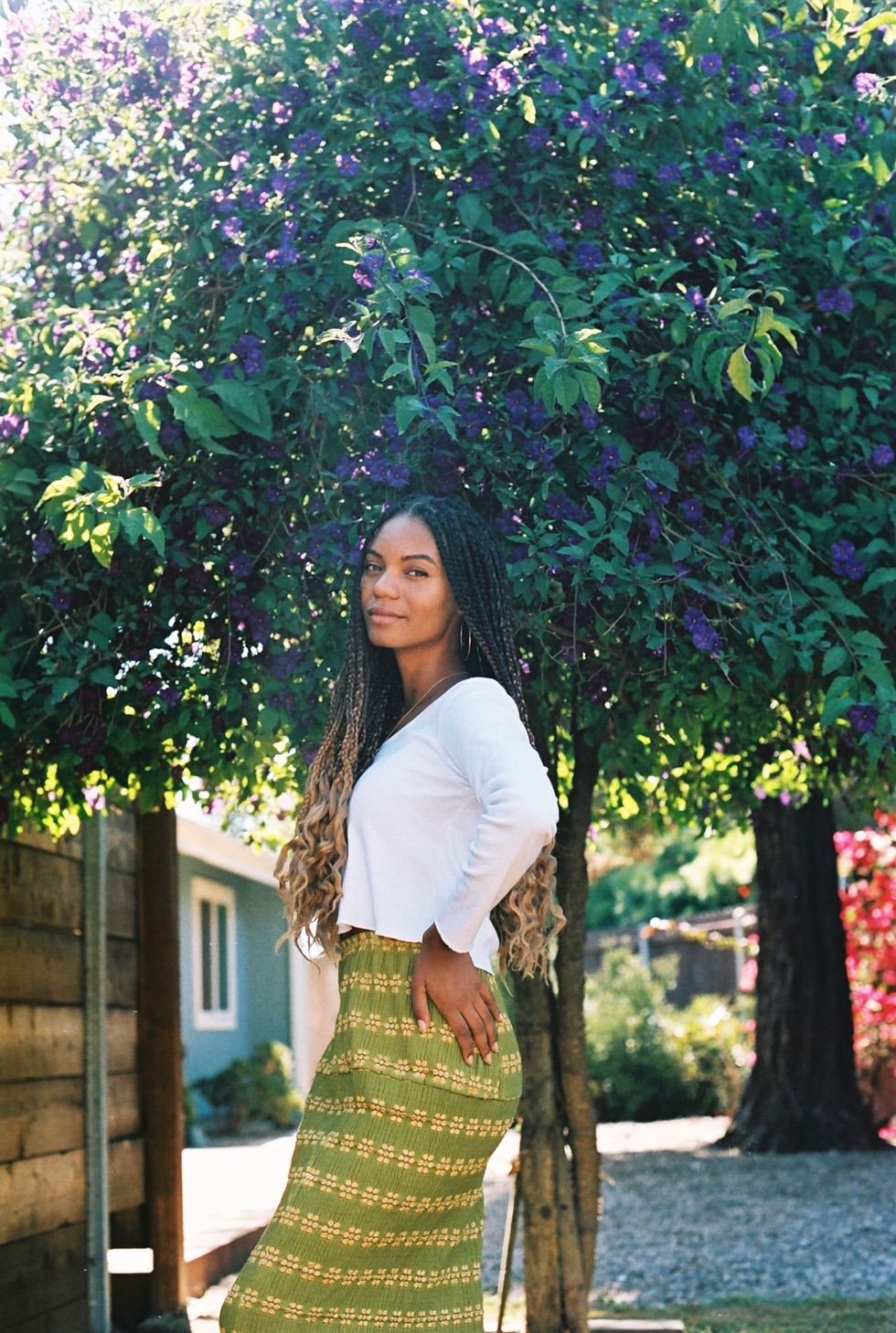 Photo: Cher Martinez
When was the defining moment for you in becoming an environmentalist?
"I always really loved nature and animals, so in some ways I think I've always been an environmentalist. However, this shift really happened when I started studying environmental science in college."
How was the name 'Green Girl Leah' coined?
"I used to have a blog titled Green Girl Food where I talked all about more eco-friendly food options, but over time I realized I wanted to share more about sustainable living overall and what I'm up to every day, so I changed it to Green Girl Leah."
What exactly is Intersectional Environmentalism?
"This is an inclusive version of environmentalism that advocates for both the protection of people and the planet. It identifies the ways in which injustices happening to marginalized communities and the earth are interconnected. It brings injustices done to the most vulnerable communities, and the earth, to the forefront and does not minimize or silence social inequality. Intersectional Environmentalism advocates for justice for people and the planet.
"One example [of environmental injustice and inequality] is Flint, MI, and how their largely Black and low-income community didn
'
t have access to clean water for a very prolonged period of time. Another is the aftermath of Hurricane Katrina and how the Black community had less access to recovery after the natural disaster and less resources to prepare. Lastly, in Los Angeles, Latinx and Black communities are exposed more to air pollution, which has increased rates of respiratory illness."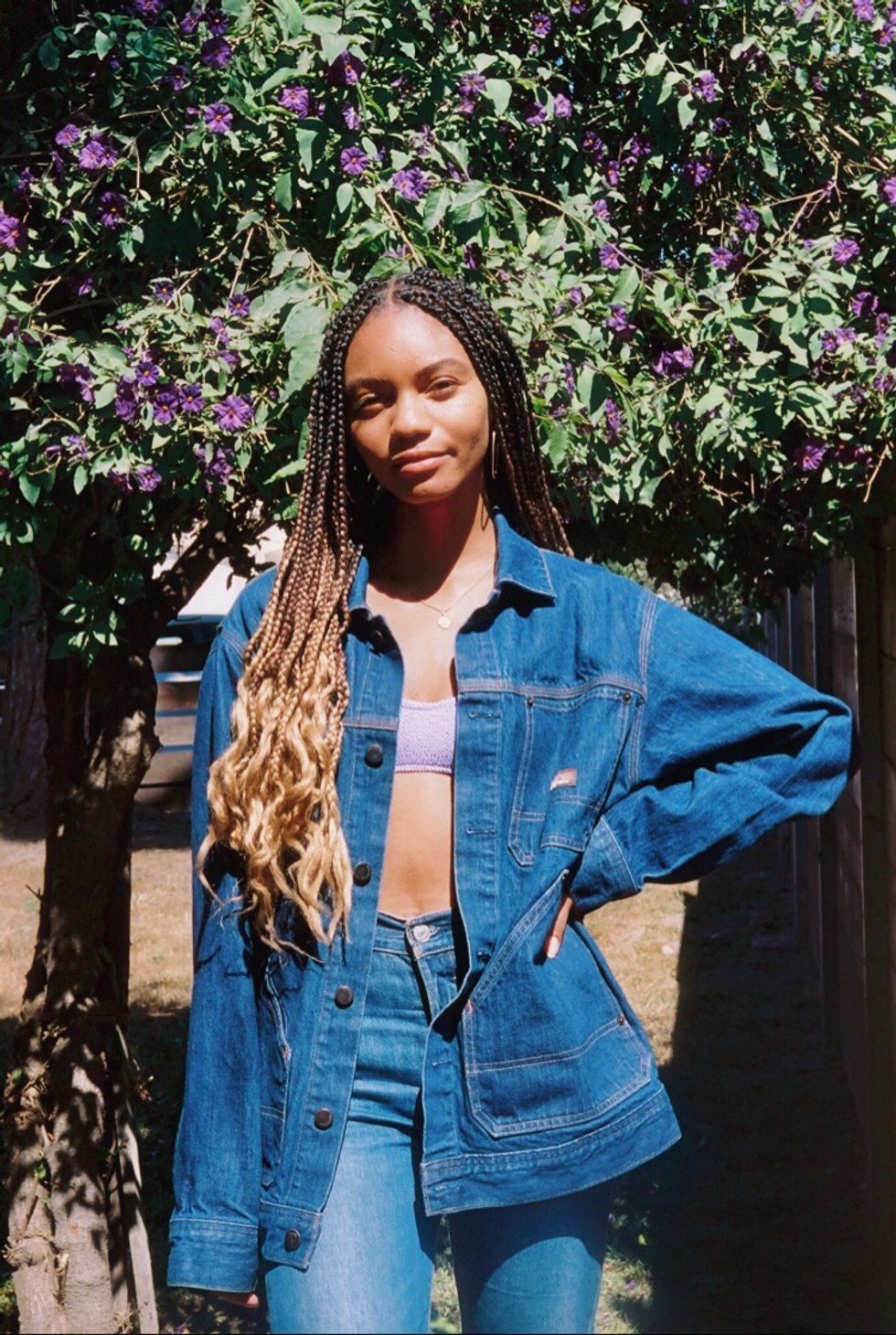 Photo: Cher Martinez
What shifted your interest as an environmentalist into working to bridge the gap between social injustice and environmental discrimination?

"The aftermath of Ferguson in 2014, after the shooting of Mike Brown, really sparked my move into activism. Ferguson was very close to home, and I was back home, actually, during the initial unrest. I had a rude awakening about what it meant to be Black in America and how systemic racism is more prevalent than I thought, and once you become aware of that, it's hard to forget. While studying environmental science, I also saw systemic racism rear its ugly head there, and how people of color face environmental injustices at higher rates. I realized anti-racism and intersectionality should also be crucial to environmentalism to ensure our efforts as environmentalists [create] a safer and greener society for all and not just a select few."

What has your journey been like in creating Intersectional Environmentalism (IE)?

"I went viral online after posting about it, and I wanted to create a platform to help bring environmental justice education and history to the mainstream. In the midst of my personal increase of exposure, I wanted to find ways to build community and help elevate the other voices in this space. So I had a conversation with a few environmental activists, and we decided to give it a try! All the co-founders were unemployed when we launched IE, so we had to be creative in terms of how to fund the project."

Where is IE now?

"It's been five months and we're growing every day! We're trying to get through all the legal things as a startup, but we've built a beautiful community so far and have fun projects in the works."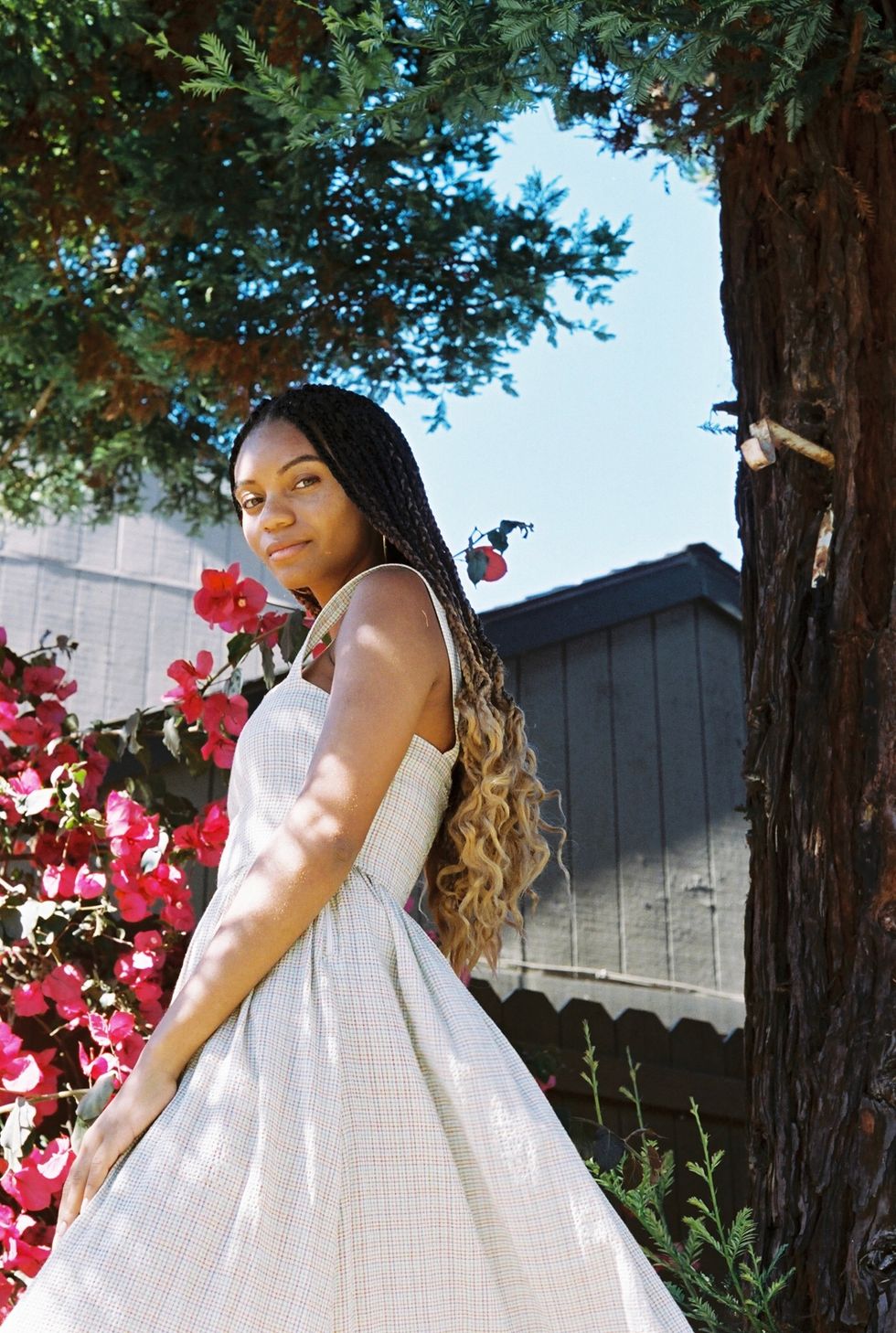 Photo: Cher Martinez
Ideally, what do you see for the future of IE?

"I'd love to be a media house that focuses on sharing untold stories in the environmental space and amplifying those voices through different creative mediums. I'd also like to move into both consulting and research to help companies and organizations be more 'intersectional' and better to both people and the planet."

How has moving to Santa Barbara changed your perspective on the disproportionate effects of environmental injustice? Where do you think immediate changes need to be made within making communities interconnected?

"I'm very privileged to live here. It's a very wealthy area and also far away from a lot of pollution and people in general. Living here made it more apparent that there are a lot of haves and have-nots, and it's stark in America. At times it feels unfair that I have access to beaches, mountains, clean air, and water at the snap of a finger while other people don't. If anything, it's allowed me to have refuge to decompress but also fight even harder for other people to have access to such beautiful and scenic spaces because I believe it's so crucial to our overall well-being and happiness."

Environmentalism is such a large umbrella that it can stem into other areas such as fashion and beauty, especially when it comes to product packaging, testing, and sustainability. How do you think Intersectional Environmentalism can also positively impact the fashion and beauty industries?

"I'd hope it'll impact these industries because being sustainable along the supply chain is nice but isn't necessarily intersectional. If people are using sustainable dyes but people of color feel like their headquarters is a toxic work environment, that doesn't feel very sustainable for the well-being of employees of color. Hopefully intersectional environmentalism will encourage these industries to look at what they're doing internally to make sure BIPOC, LGBTQ+ people, and disabled communities are also able to thrive. That to me is true sustainability."


Photo: Cher Martinez
How did you react to the lack of response from the environmental community after the unjust killings of Breonna Taylor and George Floyd? How did this impact your mental health as a Black woman?
"I no longer wanted to be an environmentalist if that meant only advocating for a cleaner, safer planet for wealthy white people, and that's really where the 'progressive' environmental movement seemed to be going. The climate crisis is an everyday reality for POC, and it isn't a hypothetical scary future—we are in the present of environmental injustice for many people.
"This disconnect with the everyday experiences of people of color really fueled my advocacy in this space. It was exhausting as a Black woman, and I felt so unheard by the environmental community after the killings of Breonna and George. It was a feeling of both deep sadness and disgust because,
Wow, people are really OK with advocating for endangered salmon and the smallest of species but not endangered Black people? Oh, hell no, I don't want any part of that type of environmentalism.
So I created my own!"
In your opinion, how do you think Intersectional Environmentalism will impact this year's presidential election? What do you think voters should keep in mind?
"I was on a live event where Cory Booker spoke, and I heard him say 'an intersectional approach to environmentalism,' and I almost started crying. AOC also started following Intersectional Environmentalists, so we're slowly making our way into policy, which is incredible. I've seen environmental justice start to become more prevalent in the presidential election, and Biden actually names it specifically in his climate plan, so I'm very excited that Intersectional Environmentalism and environmental justice are gaining steam and that politicians are listening."
Photos: Cher Martinez
Want more stories like this?
Hunting Season Designer Danielle Corona Talks Sustainability & Products That Stand the Test of Time
Everything to Know about Properly Recycling Your Beauty Products
In the Kitchen with New Orleans Food Blogger Natalie Tate