From Interns to Entrepreneurs: Glow Recipe's Founders Reflect on Their First Launch
The creators of the top-rated Watermelon Glow Sleeping Mask discuss the power of delegation and more career lessons they've learned throughout the years.
Career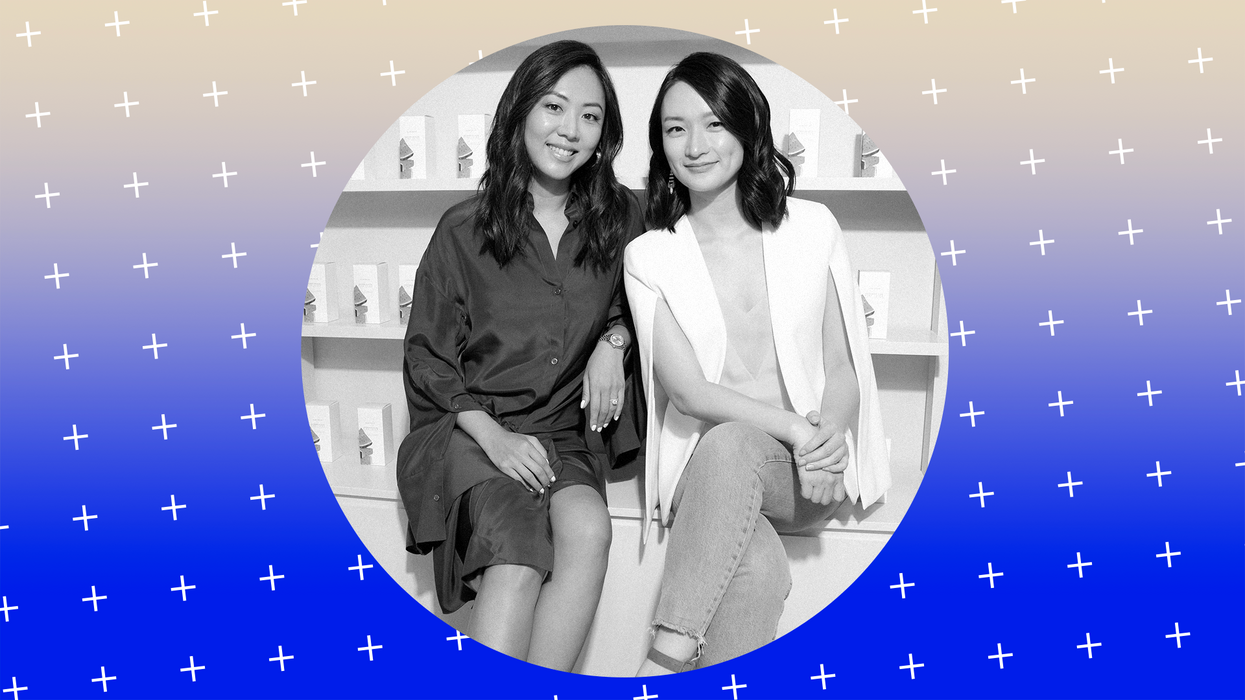 Each week of Women's History Month, we're asking beauty founders to reflect on a memorable mishap that challenged them to readjust and helped shape their outlook on running a business. This week, we're talking to Glow Recipe founders Sarah Lee and Christine Chang. After meeting as interns at L'Oreal, they launched their top-rated sleeping mask in 2017 and have since scaled to a 40-person (and growing!) team. Read on to learn about how the founders embraced the power of delegation to expand their business.
When fruit-infused skin-care brand Glow Recipe was gearing up for its first launch, their small team of six (including the two co-founders) had to fulfill a big demand—like, really big. Before the Watermelon Glow Sleeping Mask hit shelves in 2017, 8,000 people had eagerly signed up for its waitlist. Then, once it was released, it sold out seven times in the first several months it was available. "There was a demand from our community that we couldn't keep up with. We needed to solve our Sephora order demand, all while trying to manage other functions of the business," Glow Recipe co-founder Sarah Lee tells Coveteur. "You can imagine the amount of work and the [limited] bandwidth that we were dealing with between the two of us and a very small team."
Before launching a brand together, Lee and her co-founder Christine Chang worked their way up the corporate ladder from interns to executives at L'Oréal. Within a decade, Chang was the assistant marketing VP at Kiehl's and Lee was the assistant marketing VP for L'Oréal Paris. After bonding over their similar backgrounds and shared beauty passions, they left L'Oréal in 2014 to create a K-beauty e-commerce marketplace, which laid the foundation for Glow Recipe's launch three years later.
Given Lee and Chang's experience in the fast-paced beauty industry, they were comfortable wearing many hats. Leading up to their first launch, the founders did everything from product development to marketing and PR to handling customer service. But this quickly proved to be overwhelming. "We thought that we could handle too much ourselves versus delegating and finding people to help us at the very beginning of our company growth," Lee says.
For entrepreneurs, this isn't an uncommon scenario—doing it all can seem like a prerequisite for founders. There's also the old proverb that says one shouldn't delegate any part of their business until they master every facet themselves. The expertise that a founder can gain from this is obviously a win for the business, but the burnout that it often incites can derail any chance of growth. In essence, doing it all is admirable in theory, but doing too much is a trap.
"It's so natural for you to want to be part of everything because you're so passionate about the business and the mission," Chang says. "You feel like you know best and you want to have your fingers in everything, but as you grow, you quickly realize how much help and expertise are needed for you to continue to scale on that path."
Despite the lack of delegation, Glow Recipe's launch was a success and scaling the team quickly became a non-negotiable. "We realized how crucial finding and hiring the right talent in various positions was to the business," Lee explains. "As founders of the company, we were taking on so much."
Today, Glow Recipe has a team of 40, including a C-suite executive who Chang and Lee onboarded last year. It wasn't just about adding more seats to the table, but getting a bigger table altogether. "In the beginning, it was Sarah and myself in a room trying to figure things out. But now, more minds come to the table, and our rockstar team is part of that brainstorming process," Chang says. "We find those solutions together and that's been really rewarding."
As Glow Recipe's in-house team has grown, their online community has expanded as well. "I remember when we first started we had like 20 followers. It was a small but very engaged community," Lee recalls. "Now we have over 1 million followers just on Instagram. To see that is so rewarding, and we don't take that lightly."
Shop Glow Recipe:
Glow Recipe
Glow Recipe
Glow Recipe