This Brand Was Told To Stop Talking About Pubic Hair—So They Doubled Down
"It got to the point where that was a real possible tipping point."
Career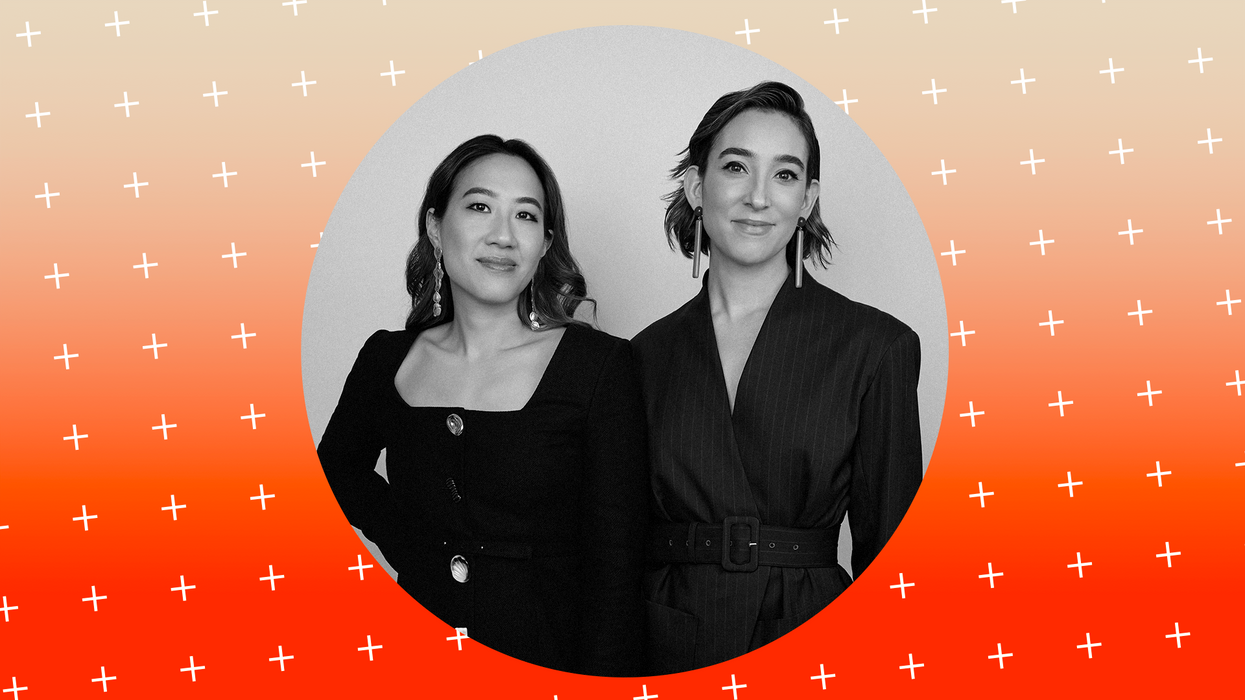 Each week of Women's History Month, we're asking beauty founders to reflect on a memorable mishap that challenged them to readjust and helped shape their outlook on running a business. This week, we're talking to Lillian Tung and Laura Schubert, the co-founders of Fur. In 2016, they launched with their Fur Oil. And though their line has grown, their focus hasn't shifted away from pubic hair. But here, they reflect on one moment where it almost did. Read on to learn how a proposed copy change from a major retailer encouraged them to double down on their mission.
Today, we know (and love) Fur for how they've changed the conversation around pubic hair. From their Fur Trimmer to their Stubble Cream, it's clear that it's a line that makes the hair down there a top priority. But a couple of years after launching their first sku, a retailer challenged them to adopt a bit more ambiguity — specifically in how they refer to said hair.
"In 2018, we were going to take off 'pubic' from all of our brand language — specifically our product," Tung recalls. At the time, they were in talks with a retailer who was interested in carrying Fur, but they weren't confident that the brand copy would sit well with their shoppers. "For context," Schubert adds, "They loved us, they loved the packaging, and they loved the brand, but they didn't think that their customer would be comfortable picking up a box off the shelf that says pubic on it." They were told that as long as they took 'pubic' off of their packaging, they could be in stores across the country.
The ask was big, but the outcome would have been huge for Fur. "That was looking to double our revenue," Schubert recalls. "We just had to take off that wording, so we were like, 'Yeah, OK.' We were making mockups, we were revising, we were trying to come up with how to get around using the word pubic." Schubert and Tung say that at the time, they had been getting pushback from not only this retailer but other potential partners and press.
"It was such a different time," Tung explains. "People would say, 'Pubic is a dirty word. Can you say something else?' And it got to the point where that was a real possible tipping point, so we were like, 'Let's just take pubic off the front.'"
From there, they adjusted their artwork and created new mockups, but something felt off. "It just looked generic. If we take 'pubic' off of this, then everything we've talked about and that we've ever believed in about body hair positivity and being frank and upfront about it and not cutesy [would be compromised]," says Tung.
It was no easy decision for the cofounders. "We had to think about that carefully. We are self-funded, we want to be successful, and we're trying to build this business," Schubert explains. "And honestly, businesses know their customers, so you take that feedback really seriously because it is with good intent — they want you to be successful."
But they also had to consider their core customer — would this change have been a problem to them? "We knew that our FurYou.com customer understood that that was just what we were about," Schubert explains. "Our whole brand is to make people comfortable with their bodies and comfortable talking about pubic hair and body hair. Looking at those mockups, it was like we stood for nothing."
So, while sitting in a conference room looking at the new designs, they threw out the mocks and told the retail partner that that was the one thing that they wouldn't budge on.
Stepping away from that opportunity was risky, but Tung and Schubert believe that pivoting away from their roots would have been even more dangerous. "We could have probably grown faster in the short-term. 2018's revenue probably looked softer than it would have if we said yes to that," Tung admits. "But would we still be here in 2022?" Staying true paid off significantly — in 2020 the co-founders appeared on an episode of Shark Tank, where their pitch got a sizeable bite (pun intended).
For heavy decisions and high-stress days, Schubert and Tung say that leaning into their partnership is key. They describe their decision-making process as 'consensus driven' but they still have different ways of arriving at a decision — where Schubert analyzes every option, Tung says that she prefers to "pare it down, prioritize, see the rationality of it and go." That balance keeps them perfectly in sync. "The best coping strategy is to have a cofounder," Tung says. "That's even better than wine."

Shop Fur
Fur
Fur