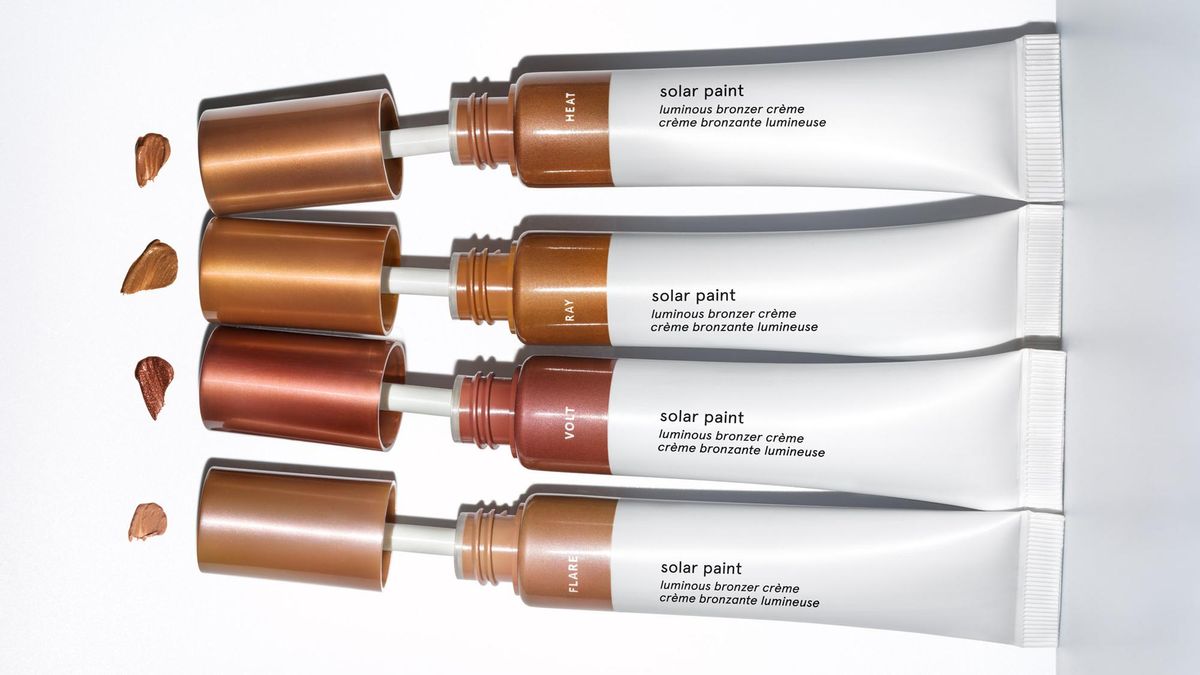 Makeup
Glossier's First-Ever Bronzer Just Dropped—Here's My Honest Review
Consider this a pick-me-up for your skin.
Ama Kwarteng
Bronzer is the one product that's a mainstay in my makeup bag, especially during the summertime. The right bronzer can absolutely level up your beauty look. I'd compare the benefits of bronzer to those of blush—dusting a healthy swirl of bronzer along your cheekbones, forehead, and nose adds warmth and glow to your skin, no matter your skin tone. So when the opportunity came to try out Glossier's first-ever bronzer, I jumped at the chance to road-test the new launch. Curious about whether or not this product is worth it? Keep reading for my honest review.
Solar Paint, the latest addition to the brand's makeup offerings, is a crème bronzer that's meant to boost your skin's glow, making it easier to achieve Glossier's signature "no-makeup makeup" look. The new bronzer contains super-small light-reflective pearls that give your skin a warm glow. It also has skin-care benefits—the formula is filled with skin-care ingredients, like jojoba oil and baobab oil, that moisturize your skin, boost luminosity, and give the formula a smooth and even finish.
The bronzer comes in four different shades, each meant to work with a range of skin tones in order to warm the skin and create dimension:
Flare: Formulated for fair-light skin tones.
Ray: Formulated for light-medium skin tones.
Heat: Formulated for tan-deep skin tones.
Volt: Formulated for deep-rich skin tones.
Solar Paint's formula and doe-foot applicator mean the product works with a variety of application methods. Makeup artist Fatimot Isadare recommends applying it "directly from the applicator to your face and blending it out using a circular tapping motion with your fingers." Because cream formulas can dry down quickly, Isadare also suggests working in sections. She starts by blending in the product along the cheekbones before moving along to other areas of the face.
I decide to dot the bronzer in the shade "Volt" along the high points of my face—aka the places on my skin where the sun would naturally hit—and then use a makeup brush to work the bronzer into my skin. For a more sculpted look, Isadare says to "focus on your temples and the hollows of your cheeks, blending slightly upwards."
I did my regular, everyday makeup (concealer, brows, mascara, blush, and a little eyeshadow) before I went in with the bronzer. The small doe-foot applicator is unique for a bronzer, and while I did find that it gave me more control over the pigment placement, for someone like me, who wants a subtle yet striking tint, it did require more layers of product than I feel like I'm used to using with a powder bronzer. Because of its crème formula, even though the color might look a bit brighter than you expect, it goes on very sheer. It's important to keep in mind though—if you're the type of person who likes a heavy bronzer look, this isn't the product for you. But if you're looking for something that's lightweight while leaving behind a fresh and natural-looking flush, this bronzer is right up your alley. I found that it gave my face that iconic Glossier dewy glow. It also lives up to its lightweight claims—because of all the nourishing oils in the formula, the product really moved with my skin instead of caking on top of my face.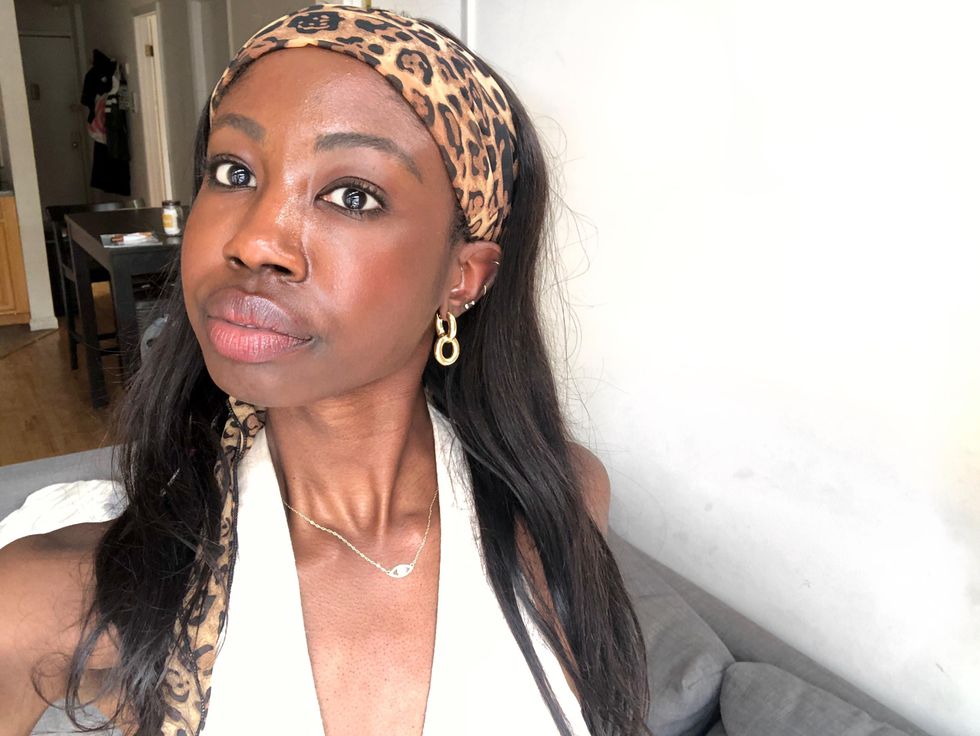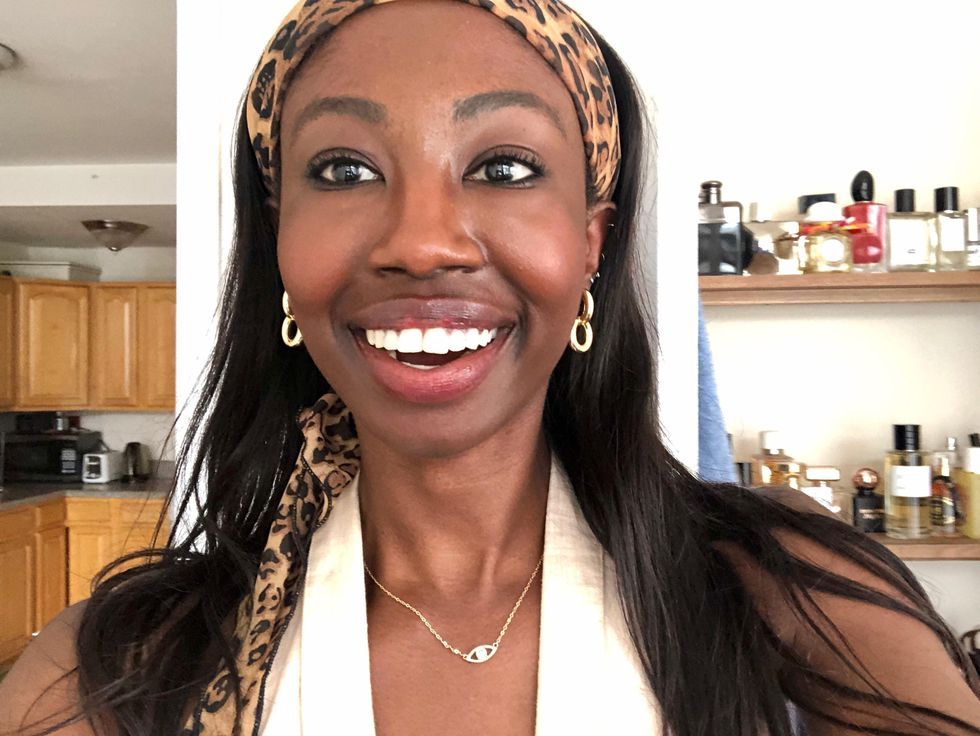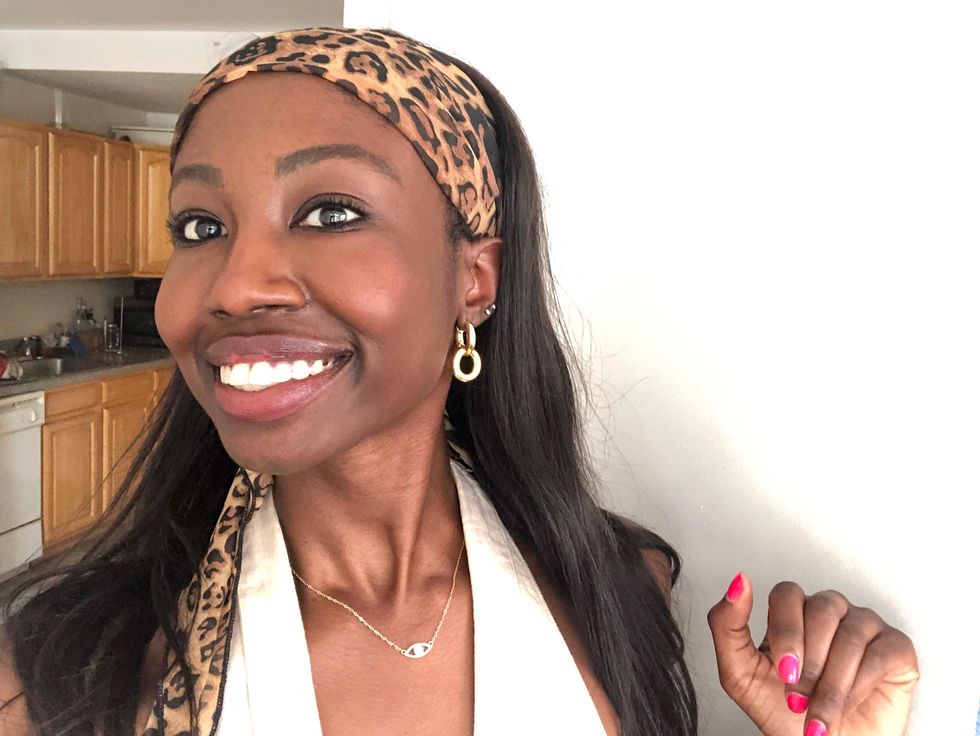 The bronzer definitely acts as a pick-me-up for dull, sleepy skin and it fits right into the brand's "no-makeup makeup" ethos. It warmed up my skin, giving my face such a nice and even glow I decided to skip highlighter. I'll be honest, though—the staying power of the tint won't last all day. However, once the color did begin to fade, I found that my skin still looked dewy (thanks to the emollients in the formula). It's a good starter bronzer if you're not used to using one, and because the product offers really nice and fresh-looking coverage, it's great for daily wear.
Glossier