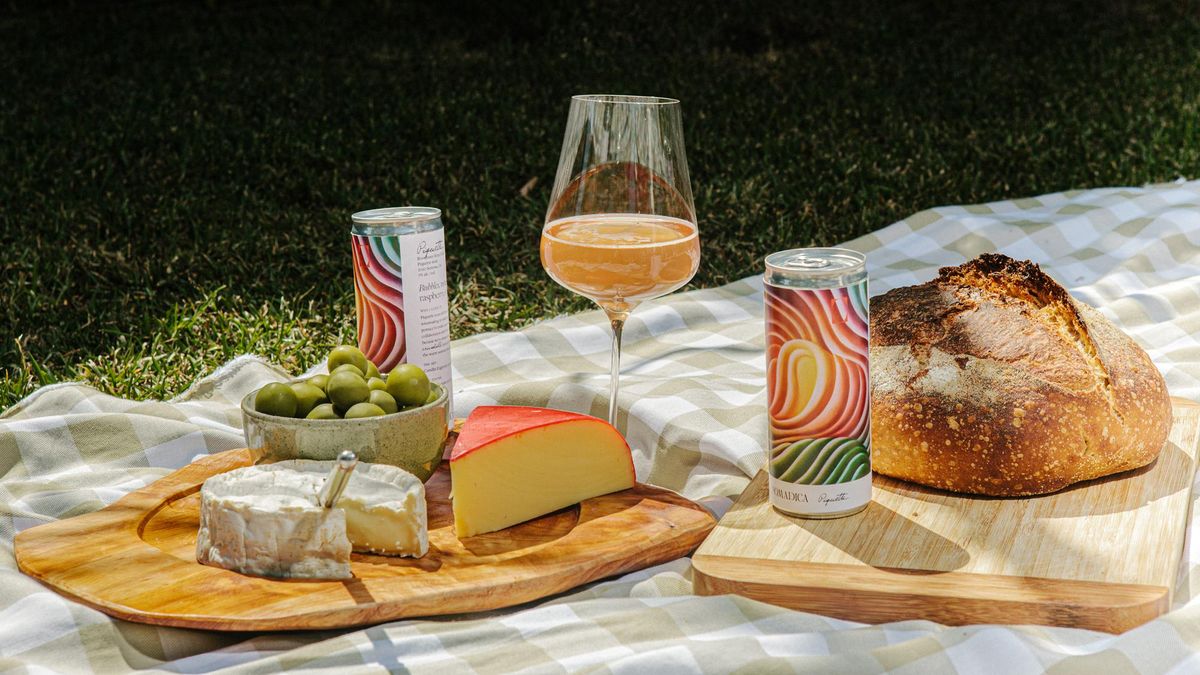 Endless Summer
Meet the wine of summer 2021.
The peculiar thing about current wine trends is that despite their timeliness, many of them tend to reflect old-world winemaking techniques. Organic, biodynamic, natural—all of these methods have garnered major attention in recent years, but are simply the way wine was made prior to the advent of modern technologies. Such is also the case with a certain sip you may have heard about recently: piquette.
It's been dubbed "the White Claw for wine lovers" and has long been considered wine more often consumed by vineyard workers, but for 2021, piquette has entered the limelight (some have even gone so far as to call 2021 the "summer of piquette"—time will tell). Ahead, the lowdown on what it is, how it's friendly to the planet, why it's well-suited for summer, and what you should eat with it.
What Is Piquette Wine?
Traditional winemaking methods include crushing and pressing the grapes; piquette is made with the leftover pulp, stems, and seeds from those grapes, also known as the "pomace." This residue is placed in a fermentation vessel with water, and the end result is a tasty beverage that is low in alcohol and fizzy (or as wine critic Jancis Robinson puts it, "prickly on the palate").
"Piquette has traditionally been drunk by vineyard workers," Nomadica founder and CEO Kristin Olszewski says. "It's a refreshing beverage that still allows for working after consumption thanks to its low ABV." Piquette's name originates from the French word piquer, which means to prick (a nod to its effervescent qualities, no doubt).
St. Reginald Parish
Nomadica
Prologue Wine Co.
Planet-Friendly Sipping
Piquette is like the nose-to-tail of the wine world, and thus, less wasteful (zero waste, you might even say). "Piquettes are true upcycling," Une Femme co-founder Jen Pelka says. "You're using what would otherwise be trashed (skins, stems, and pulp) and making something delicious from it." Nomadica's piquette is canned, which Olszewski argues makes it all the more sustainable. "Cans are 400 times lighter than glass bottles, reducing emissions from shipping by up to 80 percent," she shares. "The process of making a piquette truly embodies the principles of sustainability because it's a way to get another great product out of the grape pomace you've already used to make wine."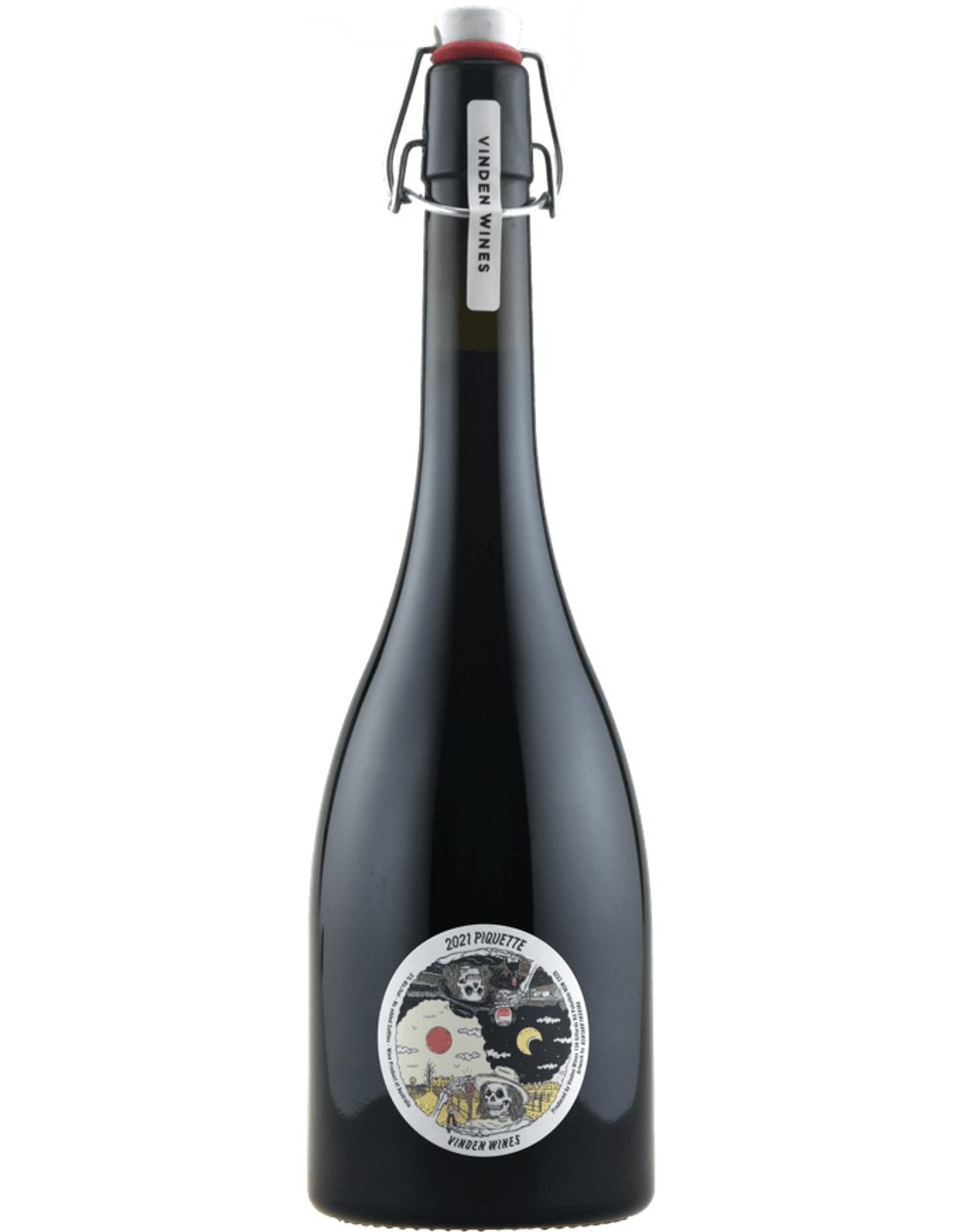 Vinden Wines
Wild Arc Farm
Low Sugar, Low Alcohol
Long days spent in the hot summer sun are best remedied with the accompaniment of piquette thanks to its low sugar and, subsequently, low alcohol content. "Piquettes are day-drinking perfection," Pelka says. "They're light, chilled, refreshing, and low-alcohol. They're great for backyard barbecues, stoop hangs, and to have in hand when grilling." Piquette's fizzy, refreshing qualities are what great picnic beverages are made of—enjoy it throughout the day all season long.
Troon Vineyards
Johan Vineyards
Grenachista
Food Pairings Made Easy
Unsurprisingly, a refreshing, fizzy beverage pairs well with basically anything. "I love our piquette with a juicy burger fresh from the grill, just like a nice chilled beaujolais," Pelka says. "They're great with fish tacos on the beach and just about anything you'd bring to a picnic." As for Olszewski, charcuterie, tacos (meat or veggie), chicken and fish dishes, or Indian food are all worthy piquette food pairings. "This beverage is the perfect aperitif, in my opinion, because it's flavorful and refreshing enough to be drunk on its own, and low-alcohol enough to be crushed throughout the day," she adds.
Old Westminster Winery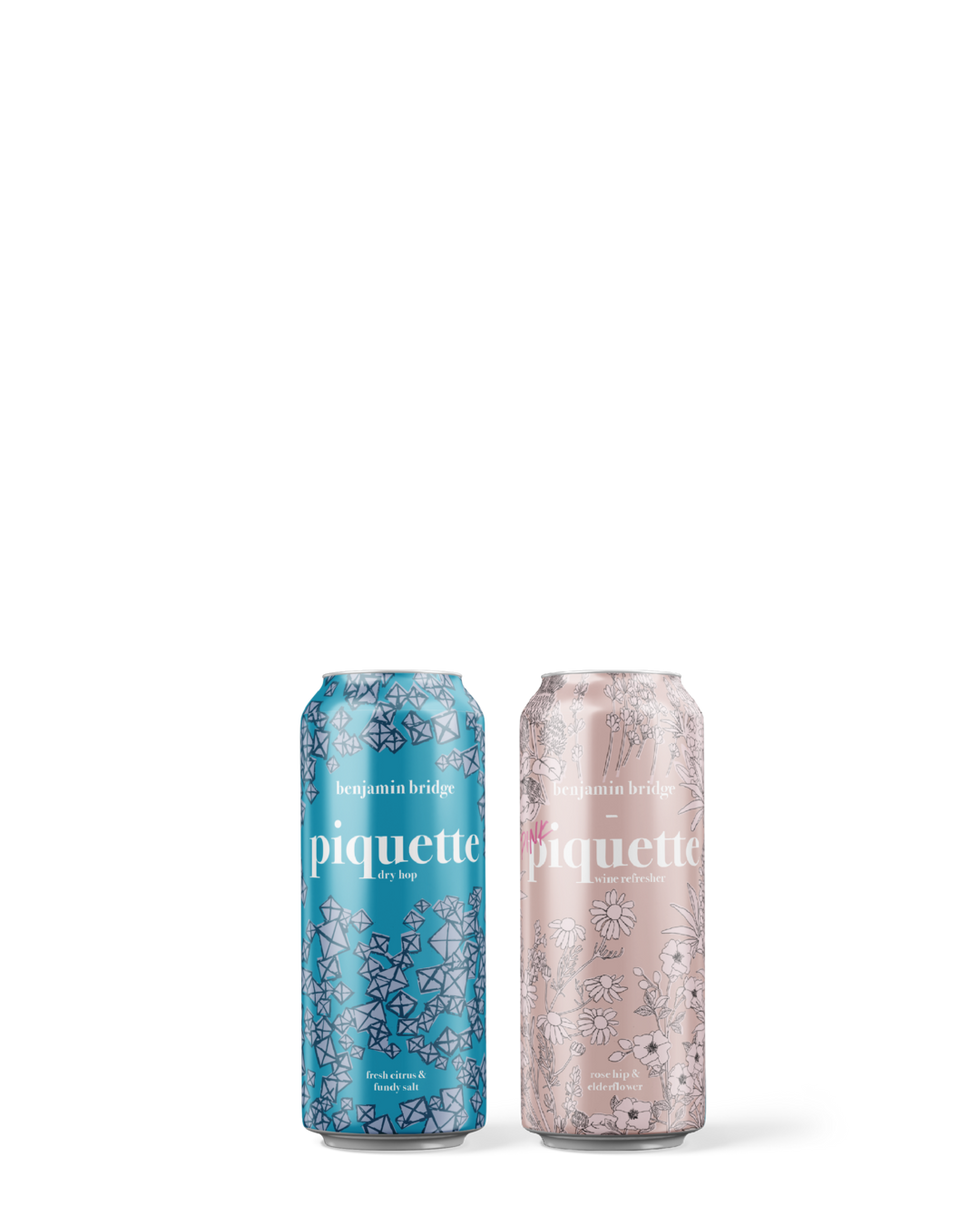 Benjamin Bridge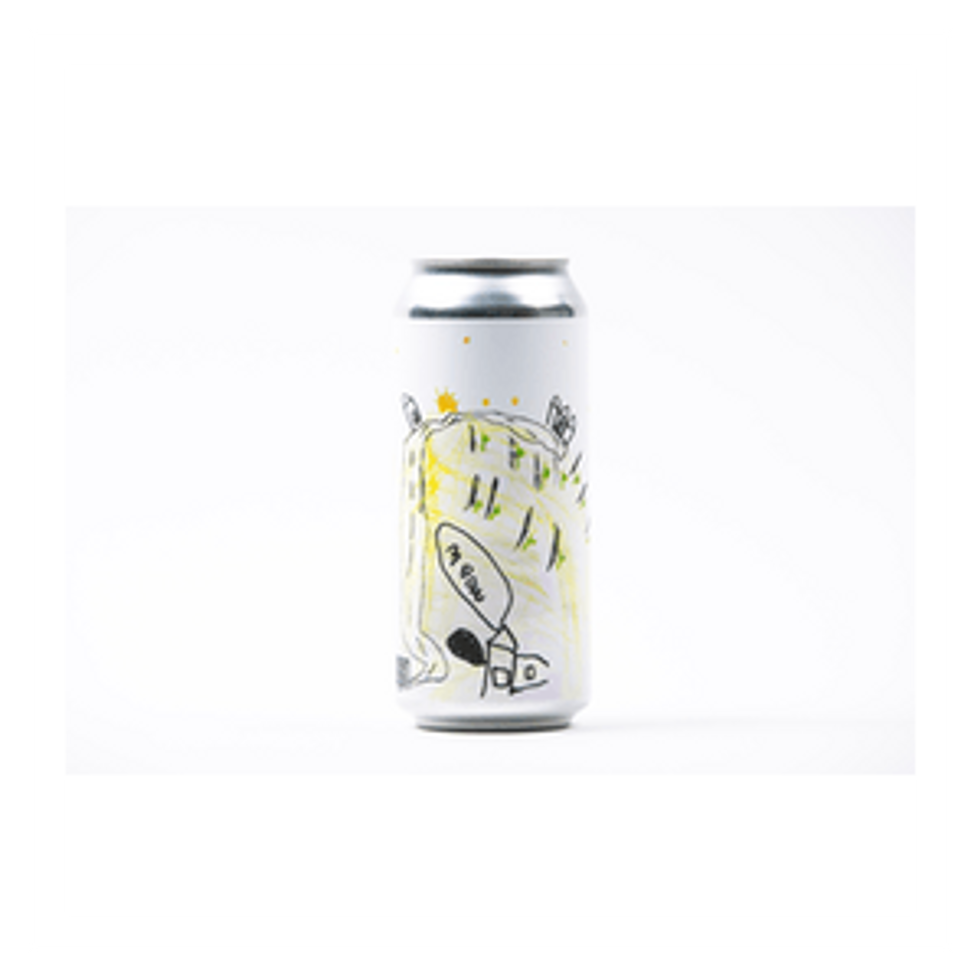 Southold Farm + Cellar