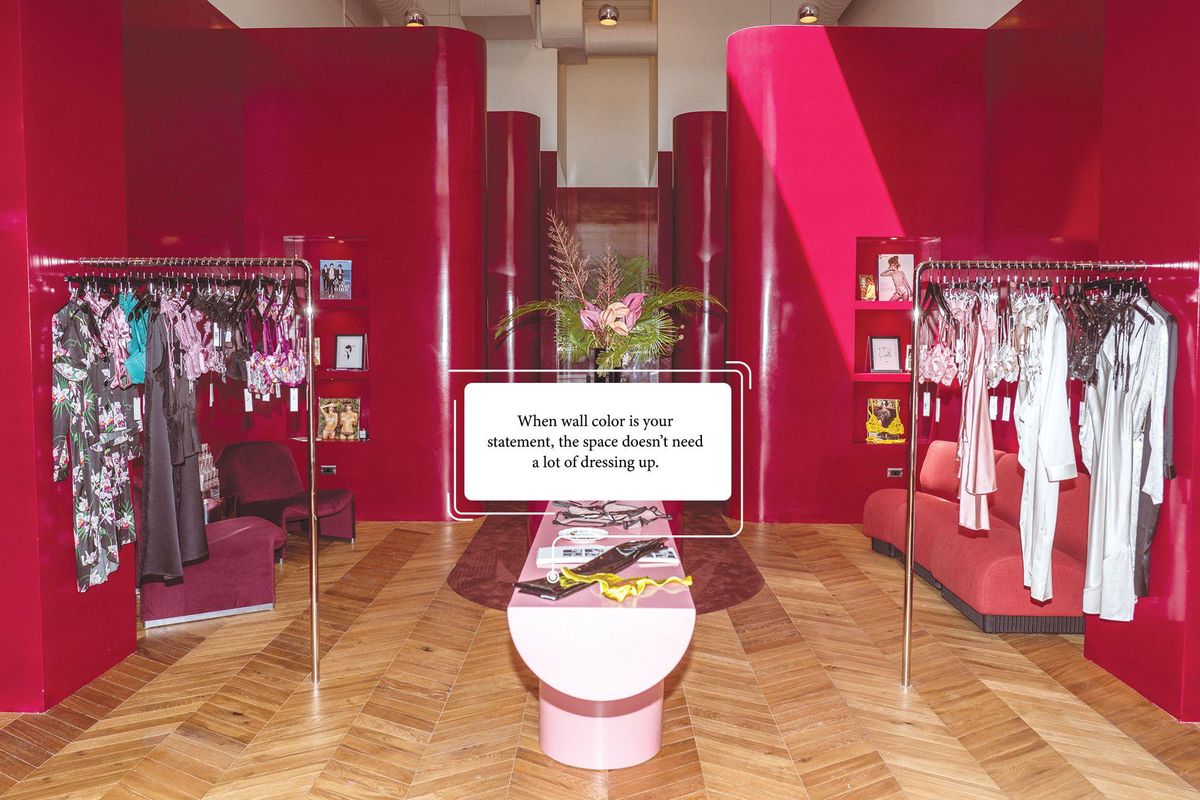 Anatomy of a Nook
Design inspiration can come from anywhere—even a lingerie store.
Graphics:
Stacey Toth
Comprehensive home tours are wonderful and inspiring, but most of us decorate step-by-step, focusing on (and perfecting) specific areas at a time. In Anatomy of a Nook—Covetuer's newest home series—we're dissecting specific areas of a home and asking our stylish friends to break down the process behind their favorite nook, cranny, or corner of their homes.
There's a certain ambience you expect from a lingerie store. It should feel sensual, mysterious, or, as Fleur du Mal founder and lingerie enthusiast Jennifer Zuccarini says, "When you walk in, you're totally seduced by the space and immediately want to take your clothes off (to try on lingerie, of course)." But doing so without coming off as gimmicky is a delicate balancing act. Inside Zuccarini's new L.A. store, you'll find '70s-inspired retro velvet furniture, lacquered magenta walls (literally inspired by a nail polish color), and mood lighting that could rival Studio 54. To retain modernity, she sparingly injected vintage album covers, personal artwork, and glassware throughout. Below, Zucarrini walks us through her entire process.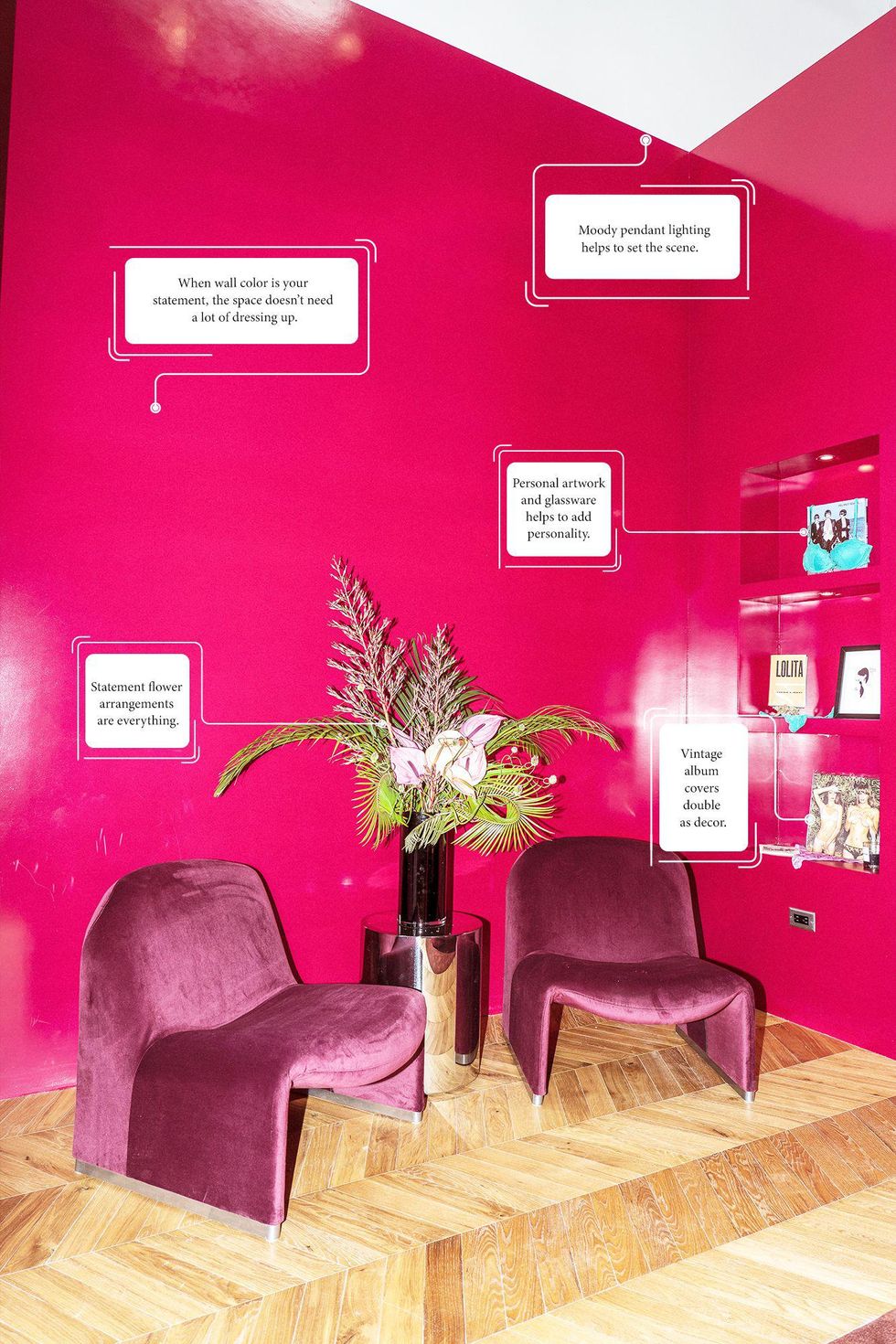 Photo: Cibelle Levi
The Story Behind Her Process: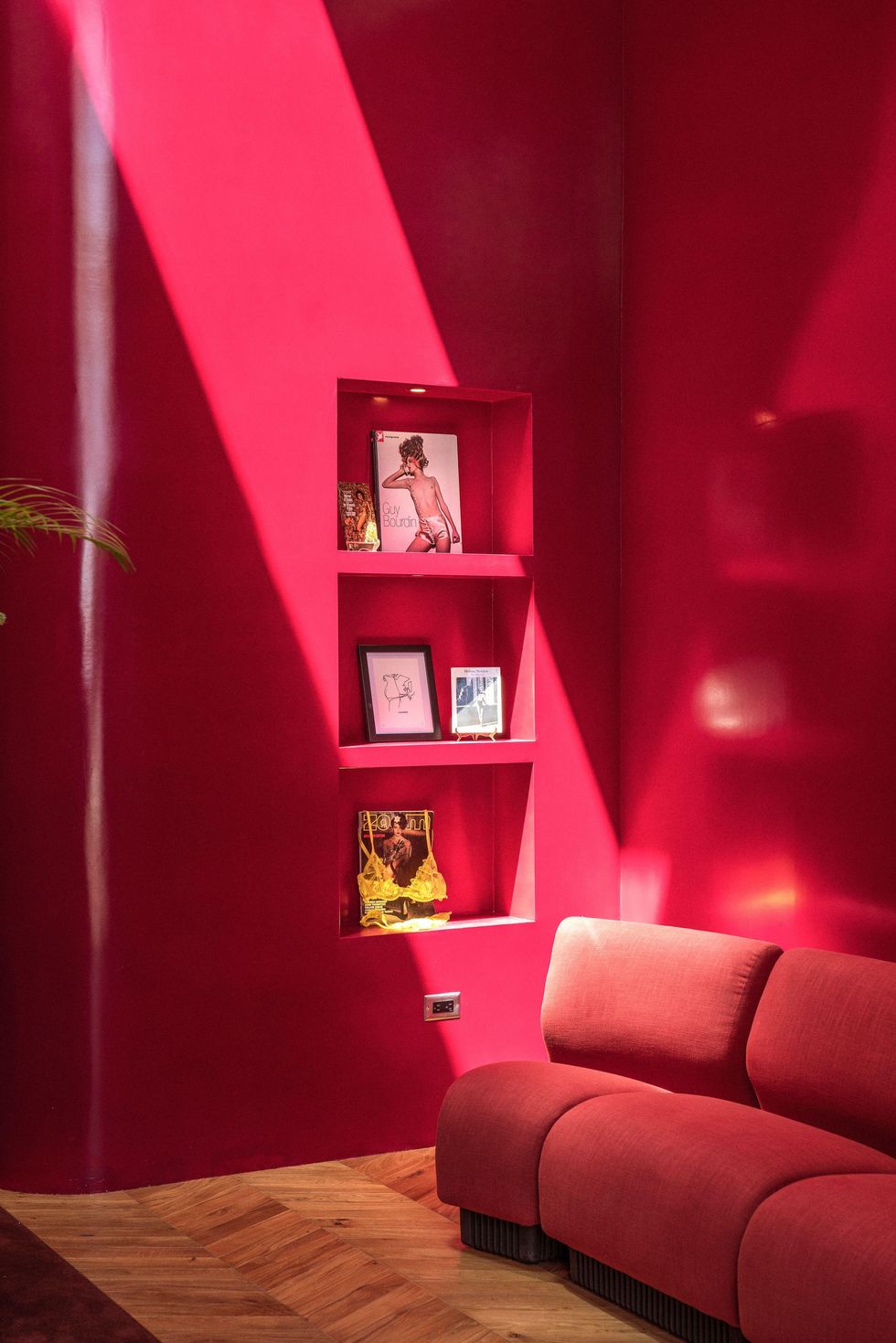 Photo: Cibelle Levi
"One of my favorite things is sourcing vintage objects, especially books and magazines. I found the most incredible album covers by artists like Grace Jones, Donna Summer, and Roxy Music at a store here in L.A. which were just perfect for the decor. I also brought in a lot of my personal items like some of the artwork and glassware. It doesn't take me long to stage things once I have them. It all just falls into place. I try to think about color and what works with different pieces in the collection."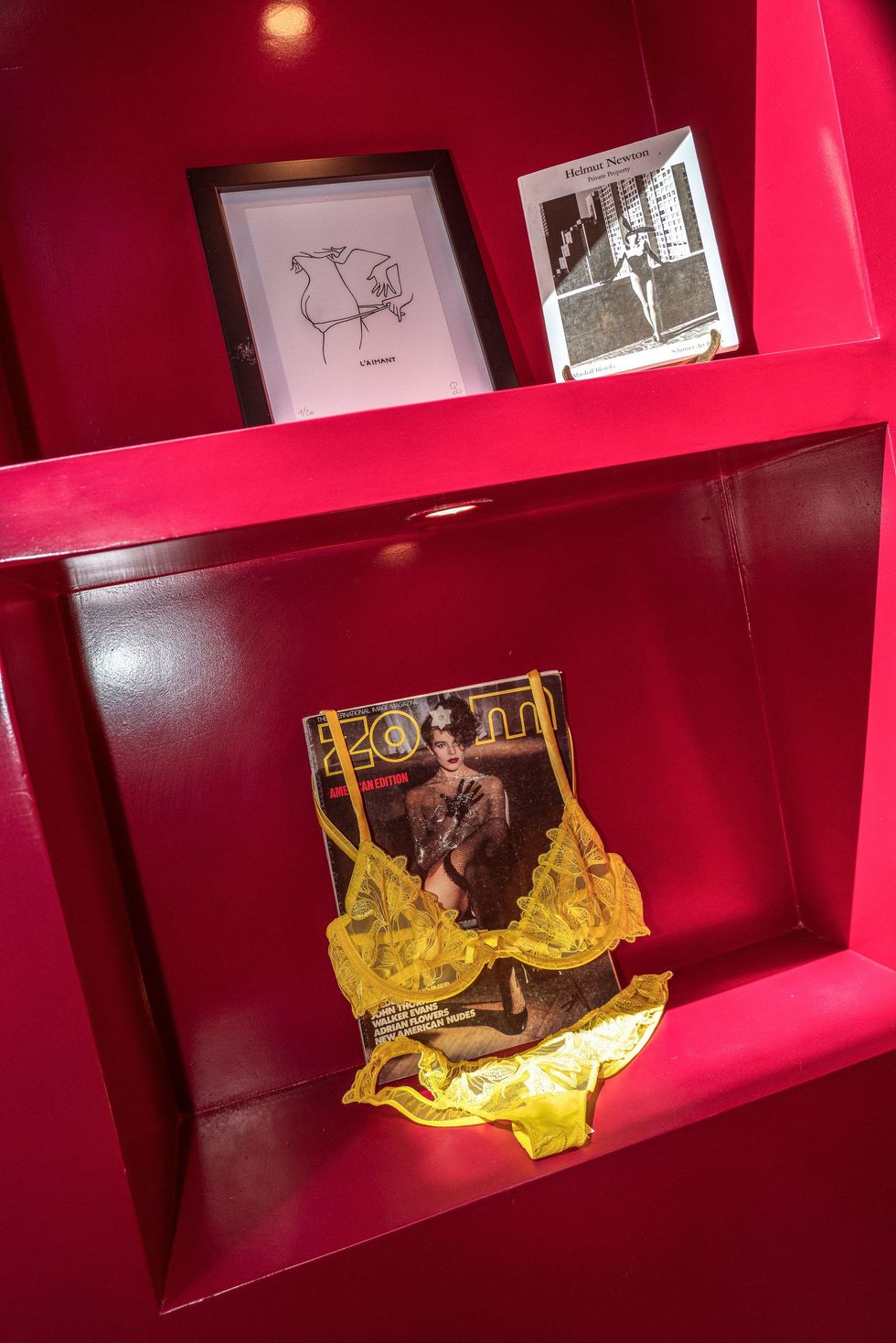 Photo: Cibelle Levi
"The color is really a statement, as well as the sensual curves of the space; it really doesn't need a lot of dressing up."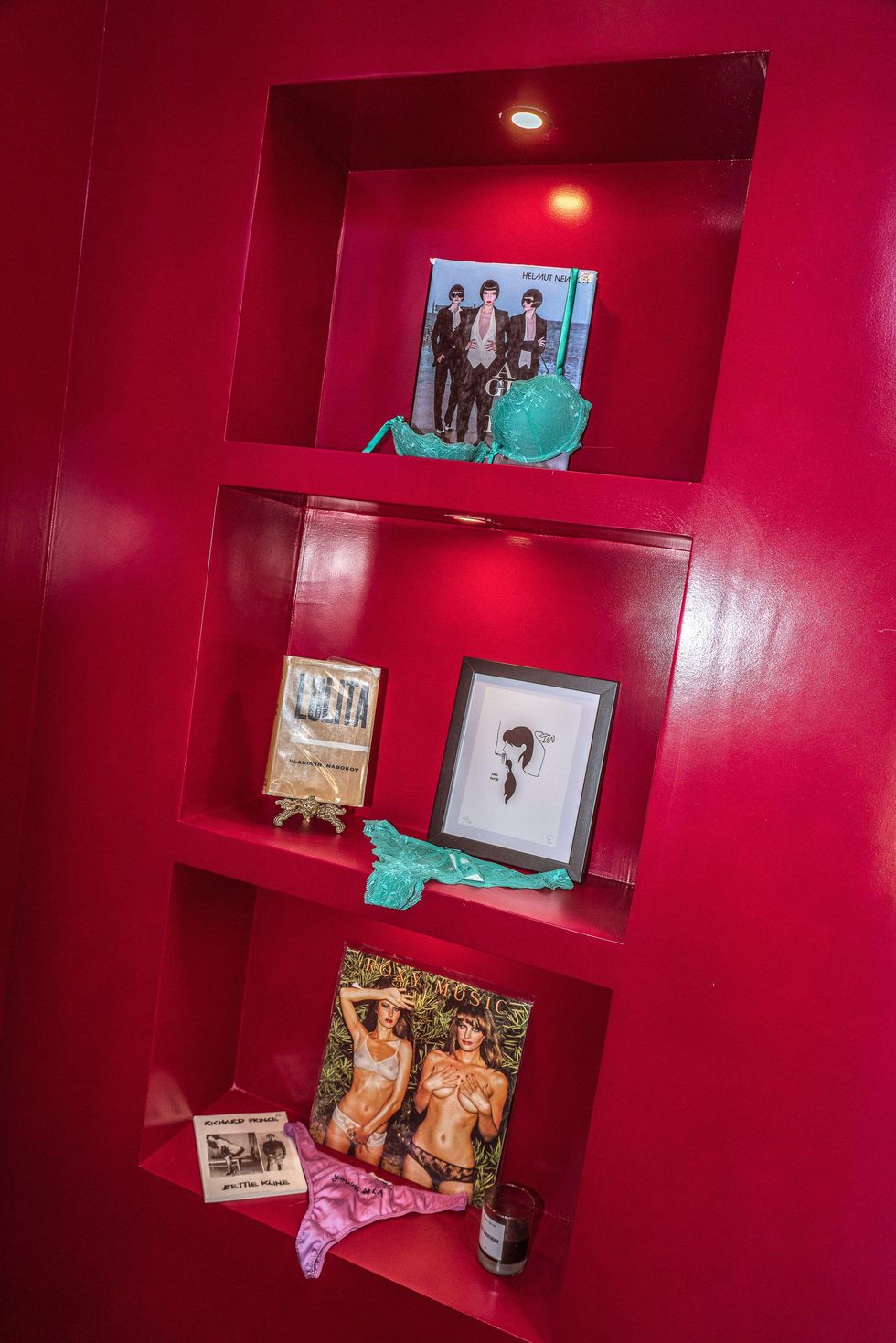 Photo: Cibelle Levi
"[The wall color] is a shade of deep magenta that I've been drawn to for years—it actually matches my favorite nail color. We wanted to create a mood where you walk in and you're totally seduced by the space and immediately want to take your clothes off (to try on lingerie, of course)."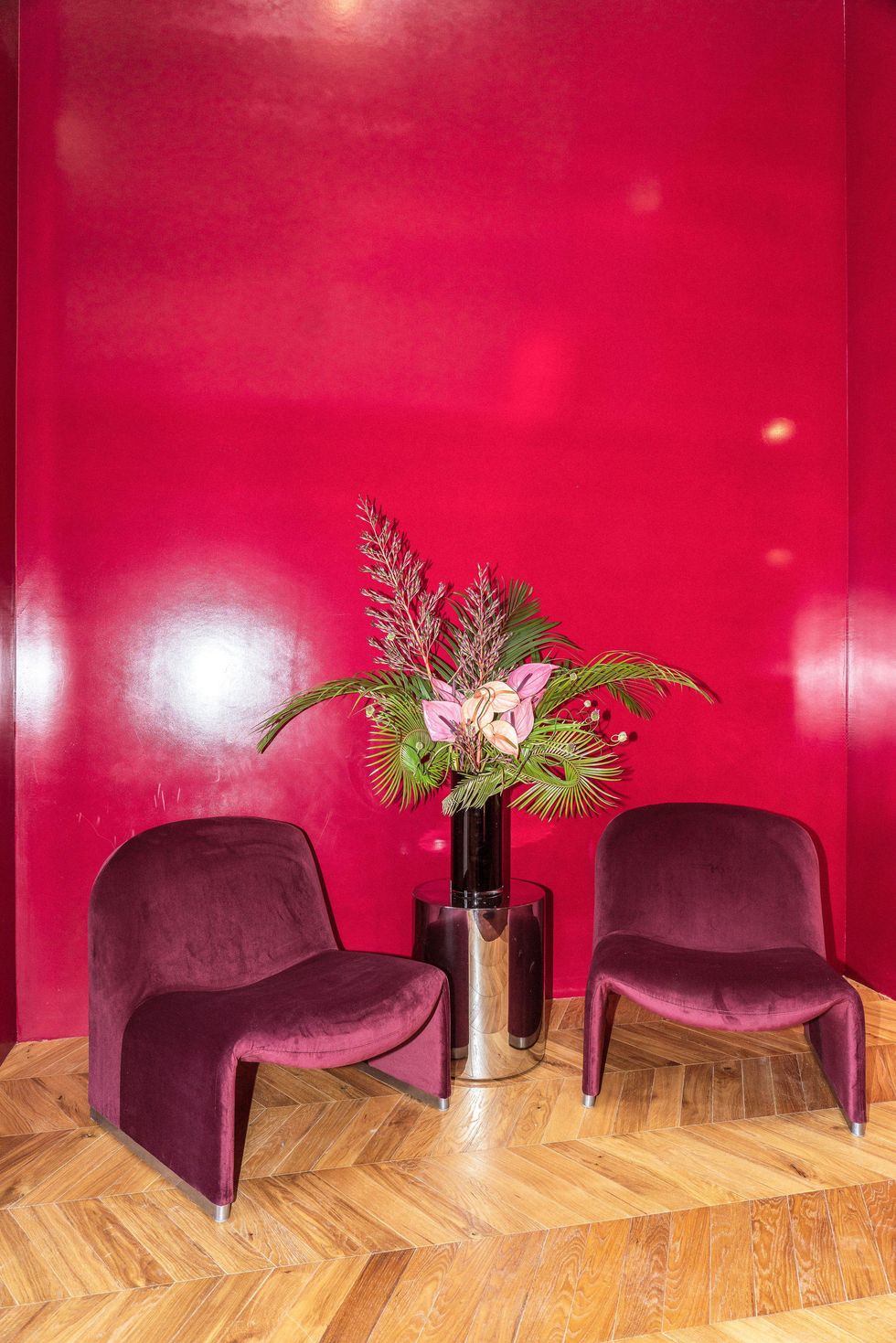 Photo: Cibelle Levi
"Our designers at Perron-Roettinger sourced our furniture. We wanted the space to feel like an intimate lounge with a residential vibe versus a retail store. The furniture is mostly Italian vintage from the 1970s covered in lush velvets."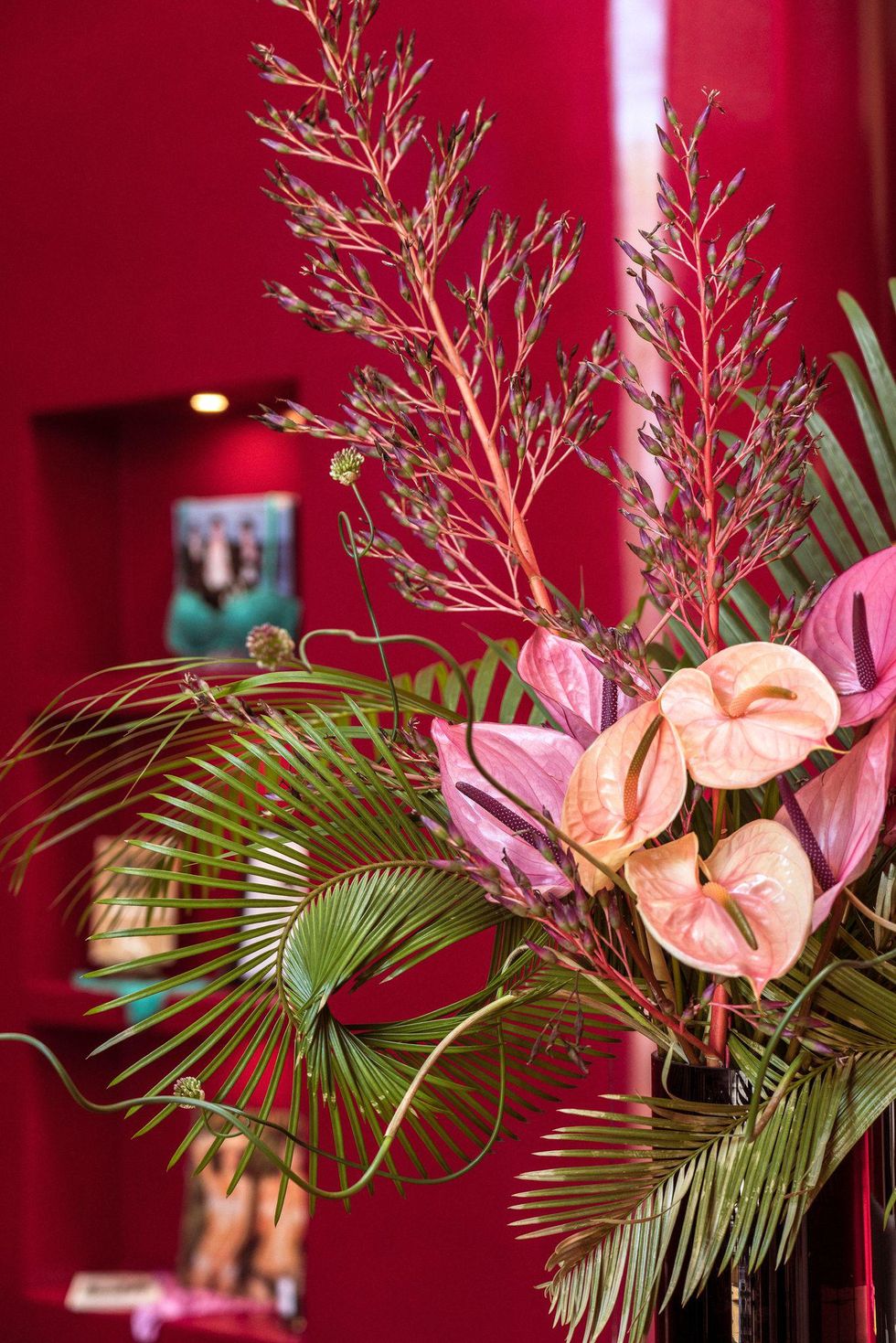 Photo: Cibelle Levi
"Being Fleur du Mal, flowers are everything! I love having a beautiful statement arrangement in the space. I'm partial to seductive flowers like anthurium and orchids."
Photo: Cibelle Levi
"We went with a moodier lighting scheme with multiple points of light from hanging pendants and lighting built into the shelving. The dressing rooms have LED light radiating from the mirrors. We also have more natural light than we expected from our entrance and skylight."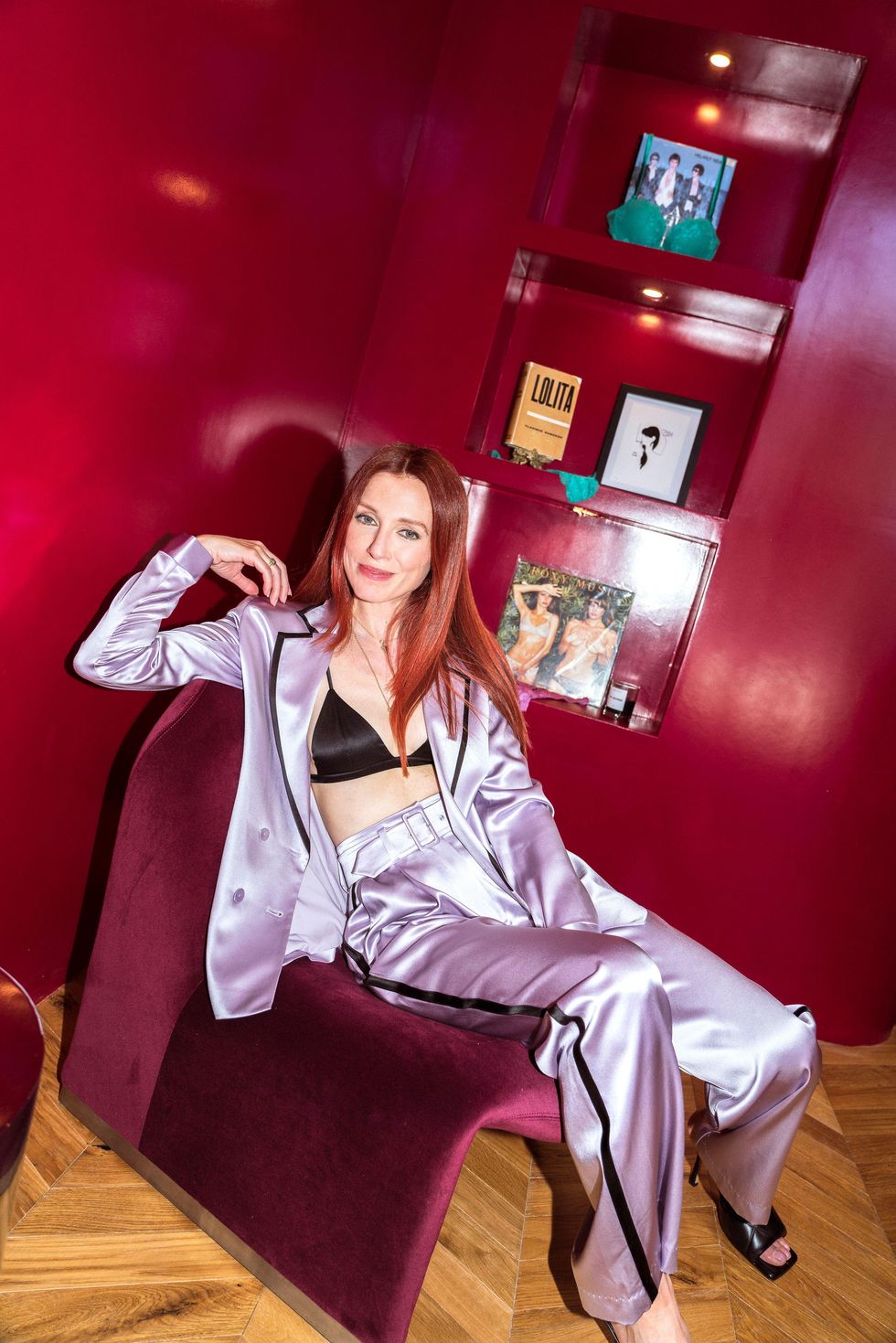 Photo: Cibelle Levi
"[When people walk into the space], I want them to feel immersed in the brand and be drawn in to discover more. I want them to fall in love, basically."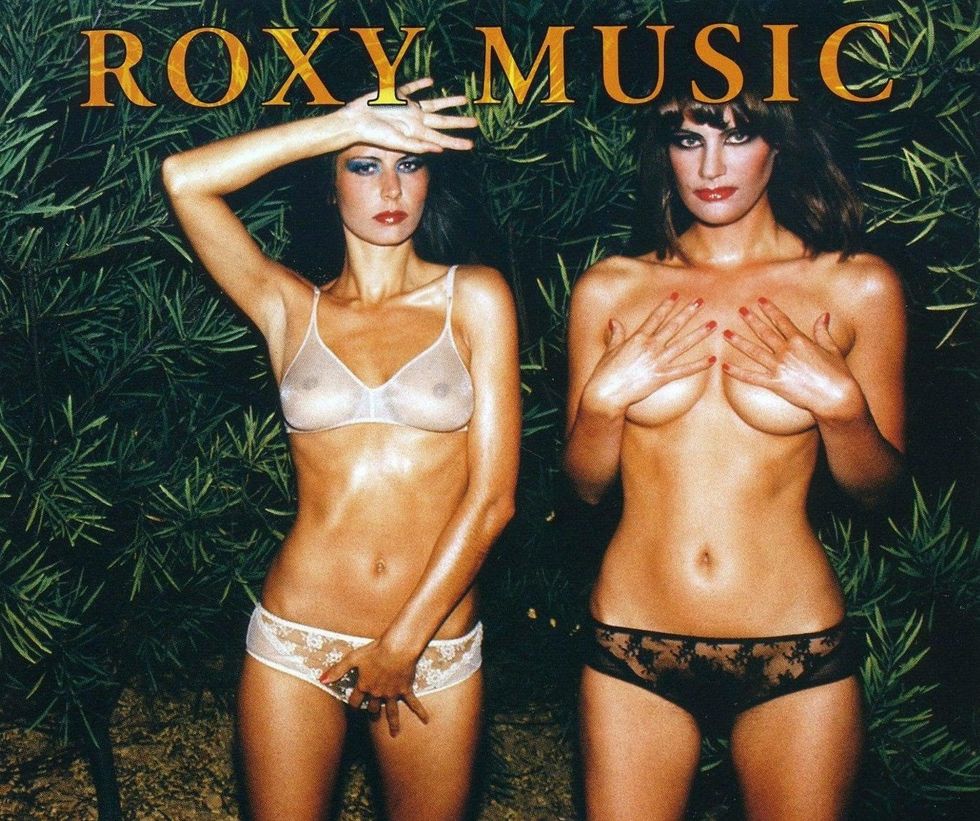 PopPostersArt