Photo: Edward Berthelot/Getty Images
Hair
But don't say the classic style is "back."
As far as protective styles go, cornrows are in a class of their own. The underhanded braiding technique is super sleek, easy to execute, and require minimal maintenance. Plus, if they're tight enough, they can create a next-level lifting effect that's almost comparable to a daytime procedure. Though they're definitely having a moment, it would be a disservice to call the hairstyle "trendy." Cornrows date back as far as the 1600s and they've since been a perennial fixture for folks with natural hair. "During slavery they would use it as a way of creating maps for runaway slaves to follow," Toronto hairstylist Aisha Ebony tells Coveteur. "I wouldn't say that there's been a resurgence especially in the Black community, I would say it's now become more mainstream and more [prevalent in] pop culture."
Although cornrows have always been in style, they haven't always been my personal go-to. For years, I was wary of their "jail braid" alias—yes, growing up they were believed to be a popular prison hairstyle. Then, I avoided them because I thought that my forehead was too big to pull them off. To embrace them, I had a lot of unlearning to do. For me, that started with recontextualizing the style. For far too long, I only associated upscale events with straight styles. If there was ever something significant to attend, I'd get a blowout. But "going out hair" doesn't always have to be straight. The simplicity of straight-back cornrows is incredibly chic and universally flattering. And seeing Black models wear cornrows down the runway for every brand from Savage X Fenty and Jacquemus to Prabal Gurung and Dior was an empowering reminder of just how beautiful cornrows can be. If you're ready to rediscover cornrows, here's everything you need to know about them.
The author wearing cornrows.
Photos: Manuela Villegas
Can Cornrows Work on All Hair Types?
As long as you have enough hang-time to catch a braid, you have the green light to try cornrows. "Cornrows are a great style option for all hair types," Ebony explains. "You can dress them up or down, add adornments, and they really compliment a lot of not only textures but face shapes." But it's still important to consider your hair health before opting for cornrows. "If you feel your hair is very fine, weak, or damaged from either heat or hair color, I would not recommend doing cornrows on hair in any of these conditions," celebrity hairstylist Sabrina Porsche says. "It can cause tension and could break dry, damaged, and brittle hair."
Do I Need to Add Extensions to Cornrows?
Though this can easily be done on your own hair, adding extensions to cornrows can boost both length and longevity. According to Porsche, working some extra strands into your cornrows "keeps hair from getting frizzy for a longer period of time, compared to not using Kanekalon hair."
But this isn't without its downsides. Despite keeping hair fresher for longer, "synthetic hair is very drying and absorbs all the moisture from the natural hair," explains celebrity stylist Angela C. Stevens. "Oftentimes, Kenekalon hair is coated with chemicals that can potentially cause itching to the scalp, so it's best advised to cleanse the hair prior to using. Cleansing the synthetic hair by soaking in apple cider vinegar, rinsing with a gentle cleansing shampoo, and air-drying will allow for optimal and long-lasting results without itching." And while extensions are in, keeping your cornrows moisturized should be a top priority.
How Do I Prep My Hair for Cornrows?
The key to prepping your hair for cornrows? Moisture, moisture, moisture. "I can't express enough the importance of your hair being moisturized and your scalp being well oiled," Porsche says. Before moisturizing, however, it's important to give your hair a thorough wash with a cleansing or clarifying shampoo. "First, the hair should be thoroughly cleansed and conditioned with moisturizing products like Cantu's Cleansing Cream Shampoo and Moisturizing Cream Shampoo," Stevens adds. Then, she recommends blowdrying the hair straight so that the braids can be installed with ease. You can skip this step if you prefer to go heat-free.
Will Cornrows Damage My Edges?
If you're wary of the style tugging at your hairline, best practice is to leave your edges out of the braid entirely. "Edges do not need to be braided up into the braid as that will cause tension because you're moving your hair in the front the most," Porsche says.
You can also enjoy the style in an entirely different way. "If you're not a person who likes to have their edges out, then I would recommend cornrowing the hair down the side [of the hairline] to create a totally different look," she continues. "Meaning the cornrows will be braided around the perimeter of your forehead." This is also ideal for sparser hairlines. Stevens adds, "If the hairline is thin, it's best advised to not make the braids go straight back, but gently follow along the hairline to conceal the thin areas."
How Do I Maintain My Cornrows?
The beauty of cornrows is in how easy they are to maintain. You can keep your braids in peak condition by sleeping with your hair nestled in a headwrap. "Always tie the hair down with a silk or satin scarf at night," Ebony advises. "And when you begin to see frizz, use setting foam and tie down the hair until it's dry."
For scalp care, Ebony recommends oiling the scalp nightly. "Products like the Cantu Guava and Ginger Carrot Oil Serum with carrot and tea tree oils will help to prevent flaking," she explains.
Shop the Story:
dpHUE
Cantu
Cantu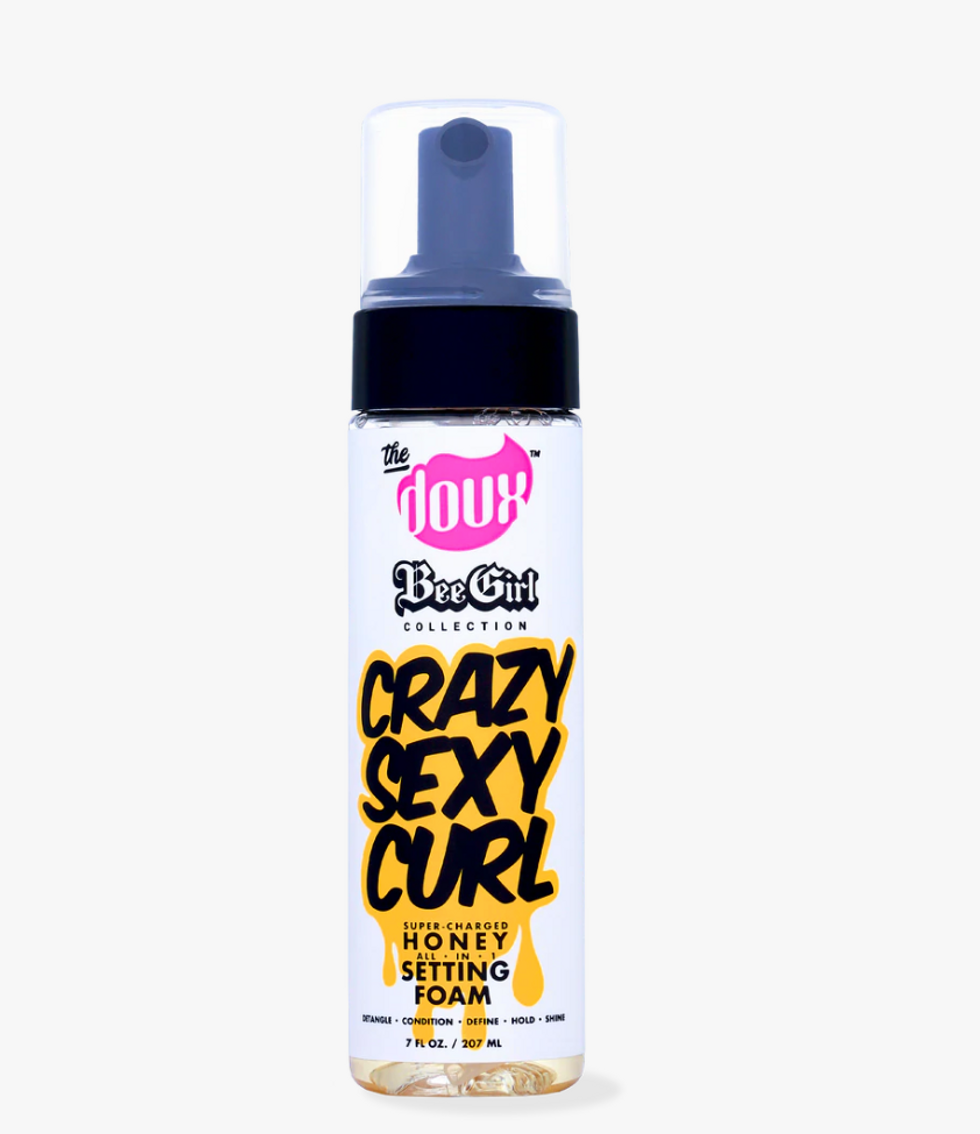 The Doux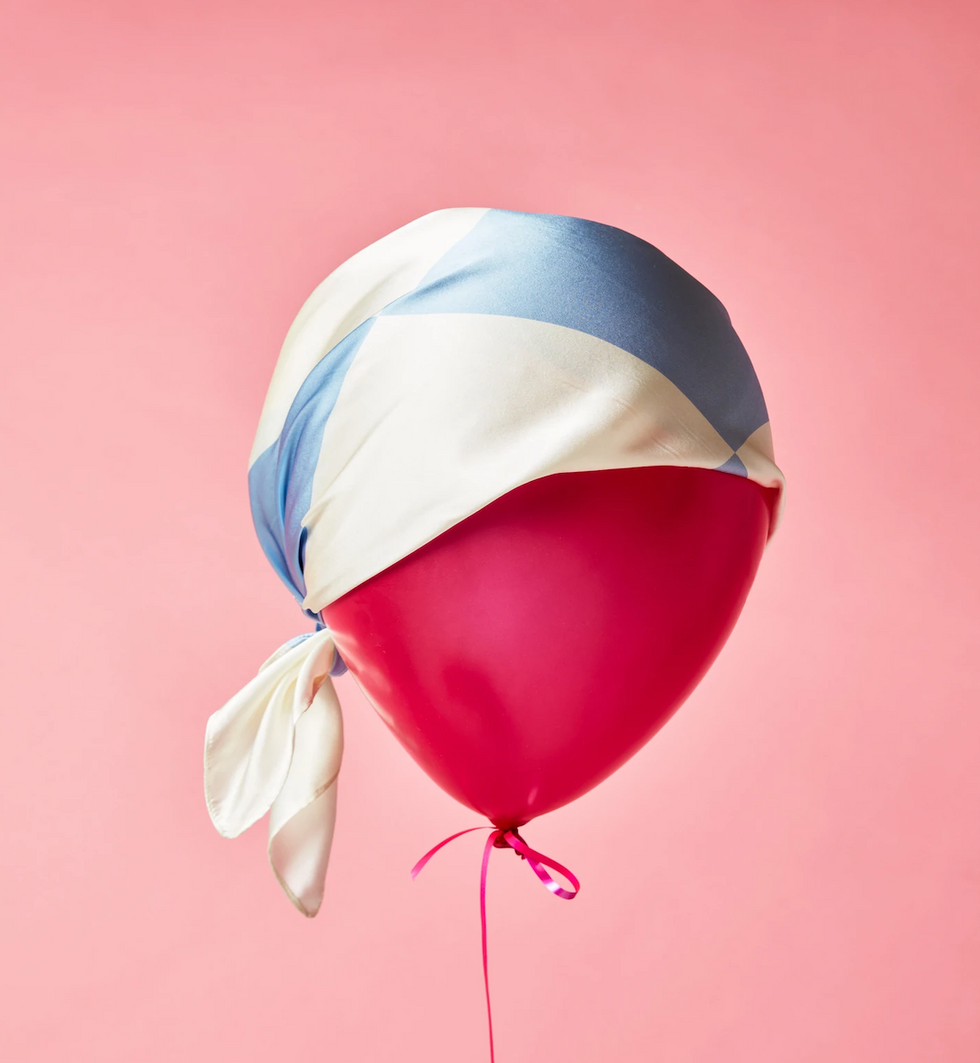 Damn Gina