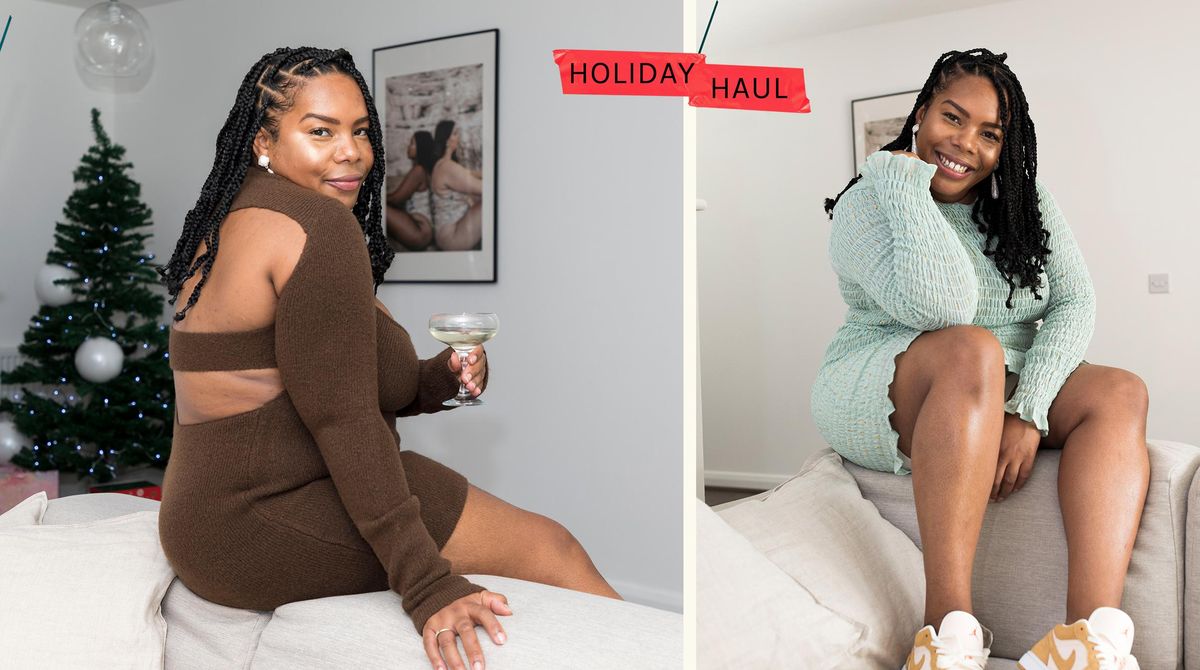 Holiday Haul
Chloé Pierre Is Choosing "Peace Over Tradition" This Holiday Season
How the mental health advocate is celebrating and managing stress.
Graphics:
Ashley Combs
Chloé Pierre is a mental health advocate, founder of the wellness community thy.self, and, as of this year, she goes by a new title: mom. Though surely any entrepreneur or new parent can relate to the stress management of everyday life, there's a particular kind of panic that can creep in with the expectations attached to the holiday season. There's travel, gifts, hosting, way more plans on the calendar than any other time of year. But for this London-based influencer and author of Take Care: The Black Women's Guide to Wellness, she's approaching this holiday of firsts as a chance to set the pace for her family, choosing "peace over tradition."
Along with Pierre's Holiday Haul of meaningful and self-care-focused gifts she suggests, ahead she's sharing how to place personal well being high on the holiday to-do list, too. This may look like practicing gratitude for the time spent with loved ones and cooking up traditional dishes, or even addressing personal challenges head-on and, if you choose, forgoing physical presents in place of something that can't be bought, such as sleep or kindness. As the mother of an infant, Pierre is personally hoping for the latter. For a fuller look at her celebratory plans, read on.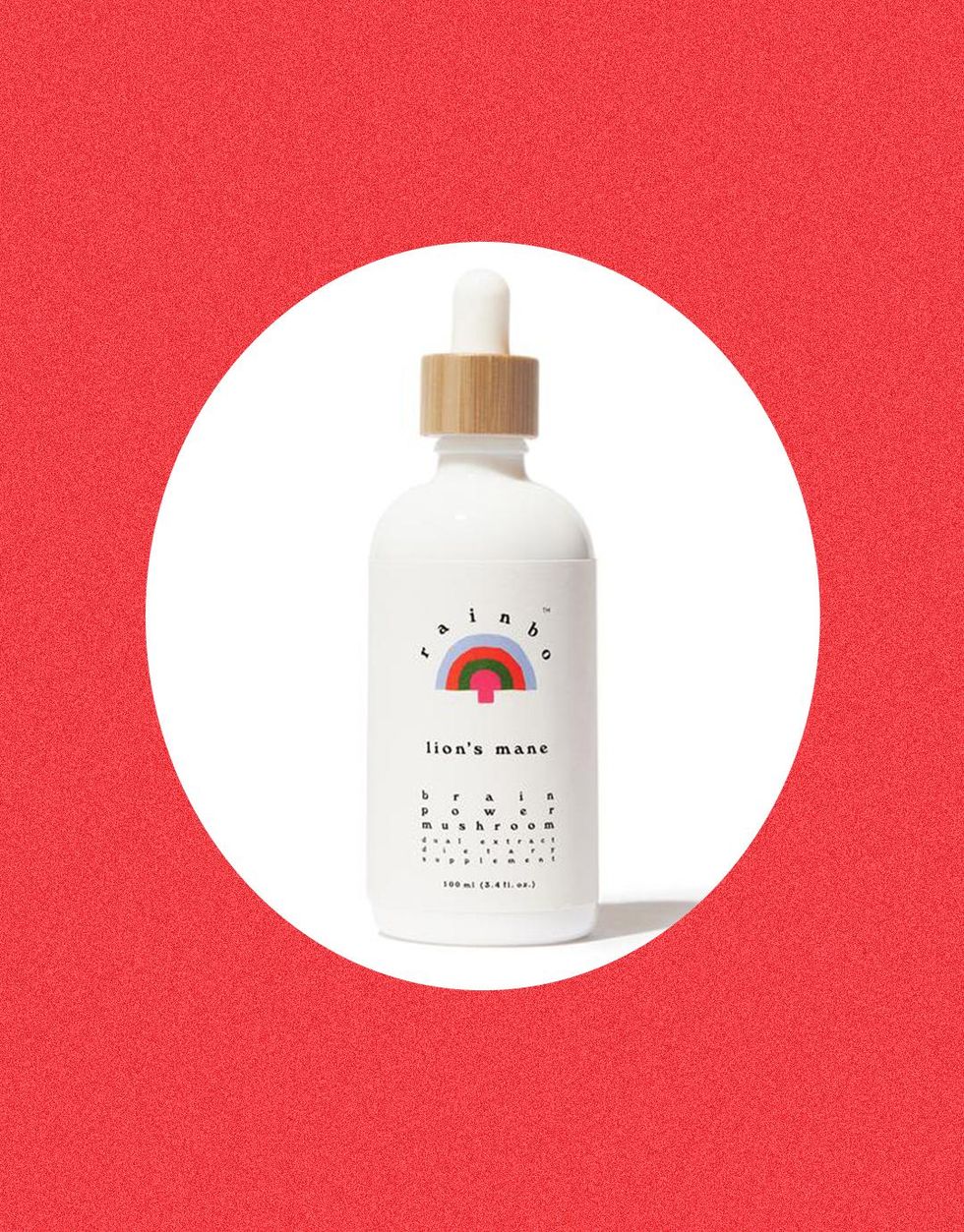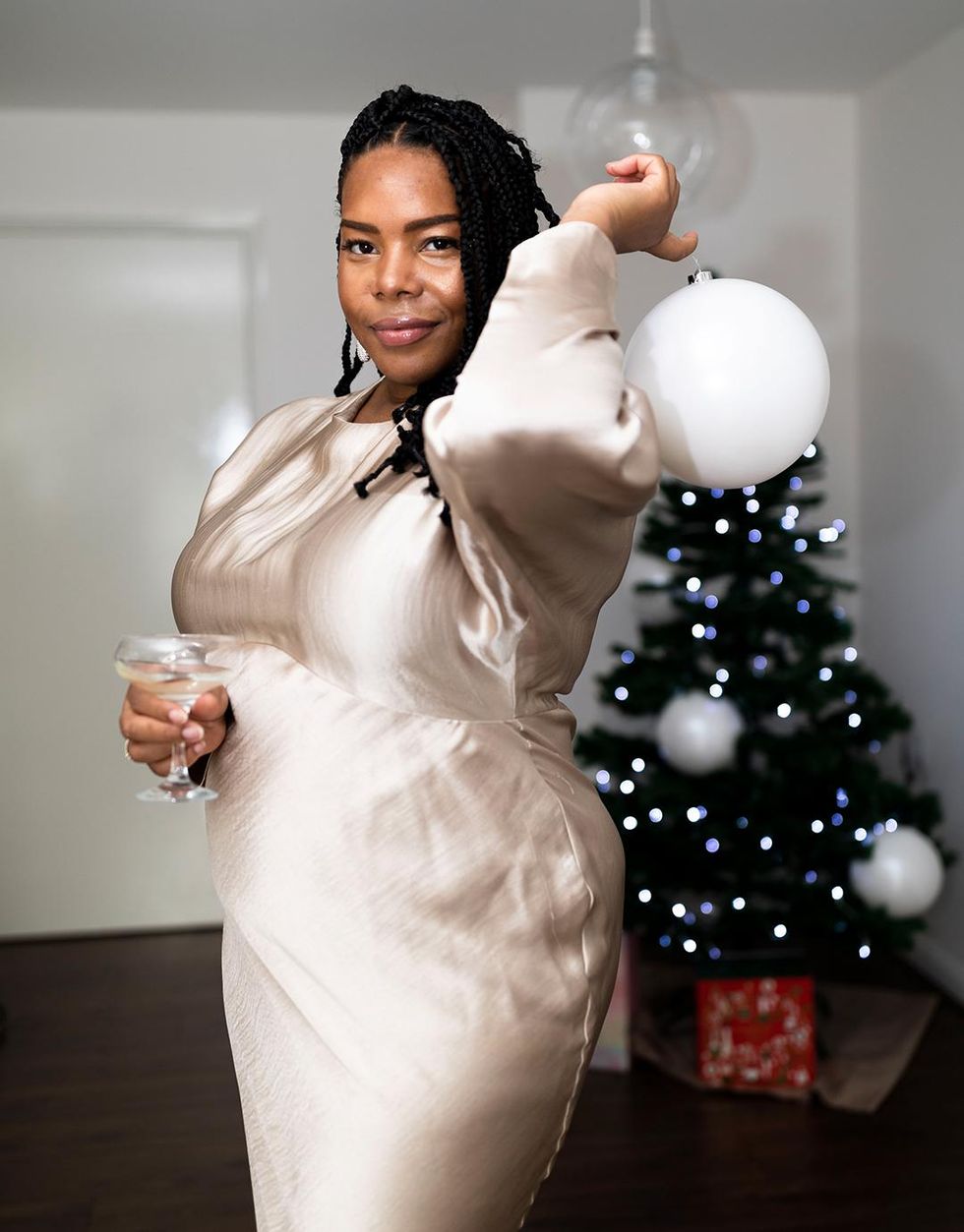 Three words to describe your 2021 holiday season state of mind:
"Peace, strength, prioritizing."
What is your most meaningful holiday tradition? Why is it special and how do you continue to keep it alive year after year?
"My most meaningful tradition is simply togetherness. As the family grows, changes, it's even more important to prioritize this and surround yourself with those who align with your values—family or not. The term chosen-family also has come up a lot this year and I think we can all do with opening our hearts and minds to what family is and looks like now. This is also a good way of keeping that tradition alive."
What has 2021 taught you about gratitude? And how do you practice gratitude during the holiday season?
"2021 has taught me I need to be more aware of what I am grateful for and my mindset because, if things are stripped back, I have exactly what I've asked for many years ago so I should not lose sight of this. Also, gratitude is an everyday practice should you want to take it that seriously, and by seriously I mean choosing to be happy, which this practice enables. I practice gratitude by slowing down a couple of weeks before the actual holiday date to really put gratitude in place. It also gives me a head start on goals for the next year."
How are you navigating your first holiday season as a new mother?
"As a new mother, I am taking ownership of my new responsibility and choosing a new tradition of peace over tradition, gifts, and consumerism in general. Even for my son, there will be no gifts, just decorations, a joyful environment, great food, and good vibes."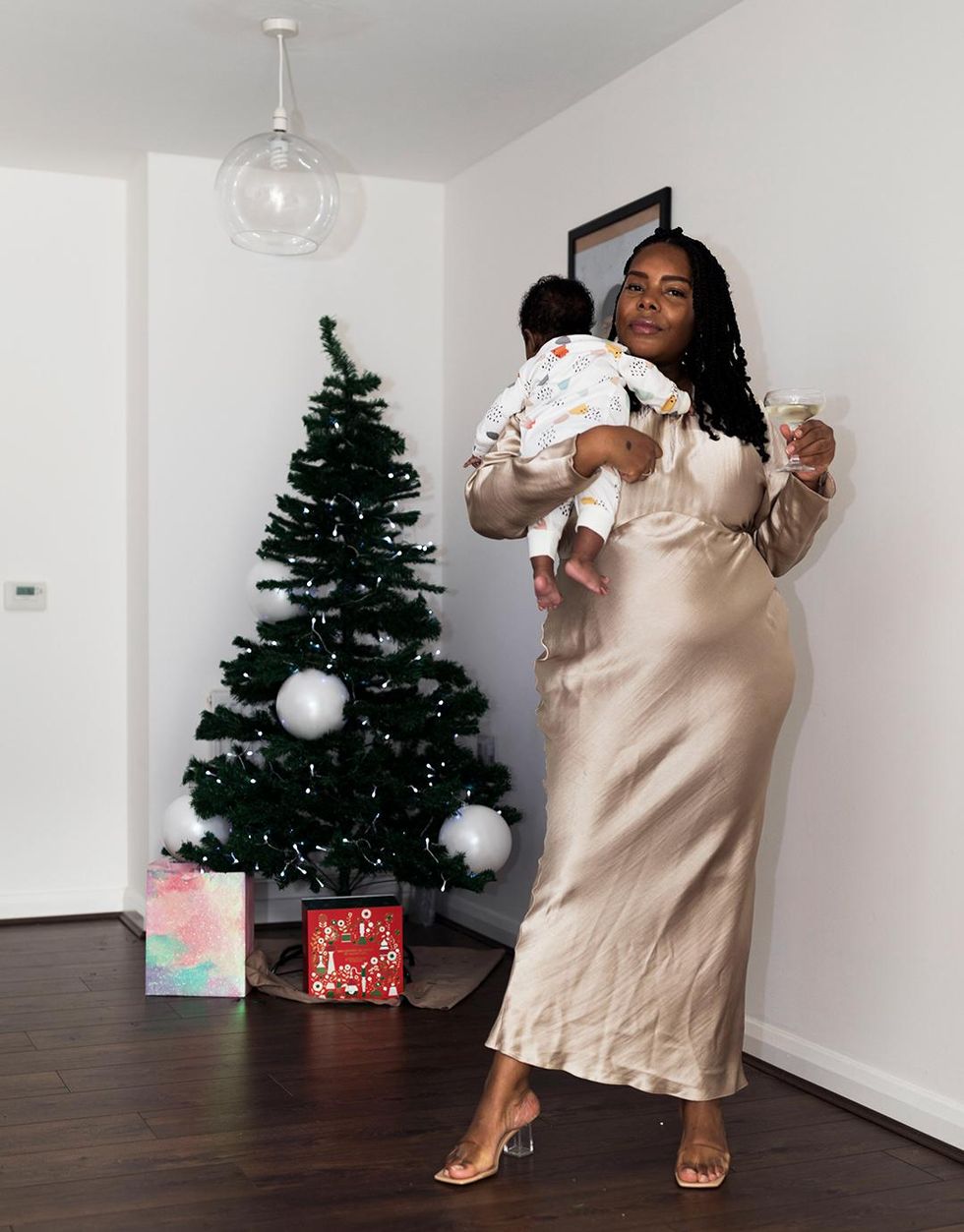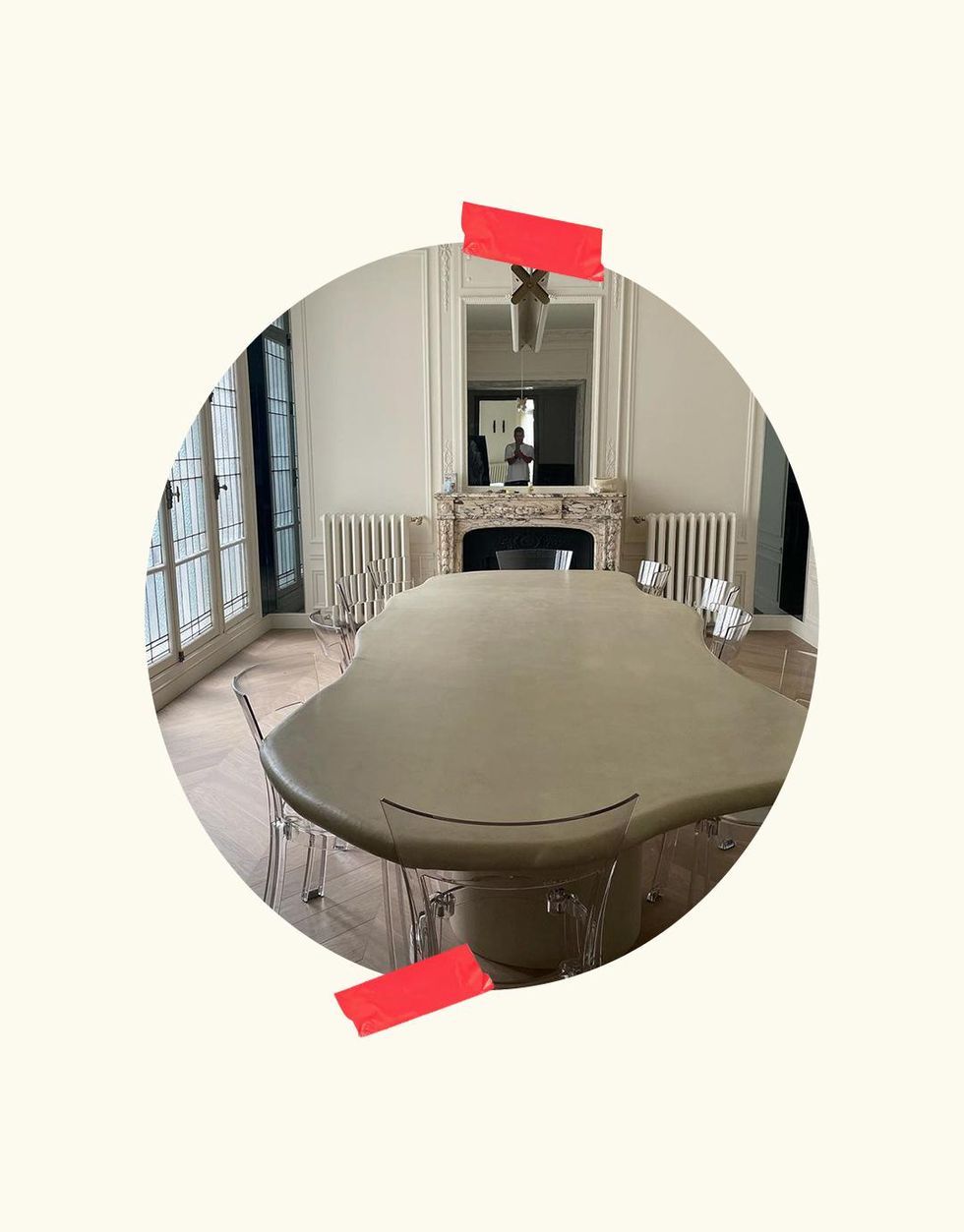 In addition to all the joy and celebration, holidays are an undeniably stressful time of year that looks different for every individual. How important is it to prioritize self-care and stress management during this time?
"Oh, it's incredibly important. In fact, it should be very high on the to-do list and very close to buying gifts and preparing for the general holidays. I would organize and plan the month out as a self-care practice and use one day a week in the lead-up to the holiday to dedicate to your individual self-care plan and actually action whatever that is. How to manage stress? Address the issues head-on with yourself. No more hiding. Ask yourself: What is the issue? Who is involved? How does it make me feel? How regular is this type of occurrence and finally three things you will do to remove this stress from yourself."
What is a gift you can give to yourself this year to foster a better relationship with your own mental health?
"As a new mother, it would be sleep. Sleep and kindness."
Your idea of a perfect holiday celebration:
"The perfect holiday celebration would begin the day before, preparing food for the holidays with loved ones over a tipple (drink) and enlightening conversation. We'd then end the night listening to soulful music and communicating with family and loved ones not so near. I will sleep in the most luxurious PJ's, complete a full skin-care routine before bed, spritz my pillow with This Works Pillow Spray and have the most wonderful dream.
"In the morning, everyone will greet each other with smiles and hugs, FaceTime will be going off in all corners of the house, whilst the best cooks get cracking in the kitchen but mindfully—no stress anywhere today. In the background, you can hear younger family members laughing and enjoying themselves, whilst the incredible food expected later slowly has ribbons of its scent floating around the house, gently tickling every single person in a different way. We'll have a hearty Christmas meal, full of Caribbean and soulful favorites, like spiced ham and mac and cheese, accompanied by honey roasted vegetables of all kinds, washed down with rum cocktails. We'll sit down to eat as a family and then have a massive sleepover where everyone has a face mask on, aromatherapy oil burning in the background, and content yawns simultaneously going off before each person doses off."
Your holiday 2021 theme music:
"I want to listen to Afrobeats or reggae this holiday...or both. Upbeat vibes and clear reminders of who I am and where I come from culturally."
Take Care: The Black Women's Guide to Wellness
Liha
Vitamix
Rainbo
Anonymous Plaster
The Gospels