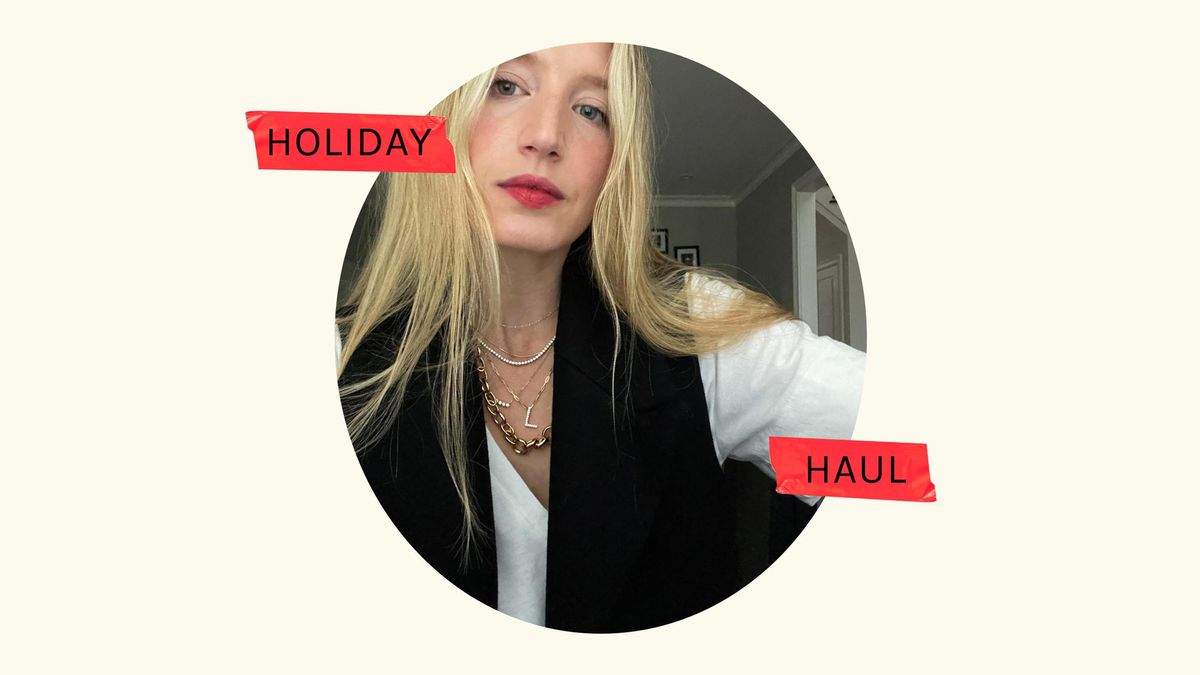 Holiday Haul
How Coveteur's Leya Kaufman Celebrates the Holidays, AKA "Snuggle Season"
Plus, her go-to festive cocktail and chic gift ideas. In collaboration with Banana Republic.
Graphics:
Ashley Combs
For Coveteur's own Head of Brand, Publisher & SVP of Sales, Leya Kaufman, the holidays can be summed up in a word: cozy. The Moscow Mules are flowing with the warming taste of ginger, her kids spend a few extra hours in matching PJs while making Hanukkah crafts, and, instead of sparkly party dresses, Kaufman relies on the ease of soft pieces you can kick back in. For the mother of two, this is her "cruise director" uniform as she plans special activities and makes time during the hectic season to give back to those not as fortunate to be surrounded by loved ones.
Along with Banana Republic, we're taking a closer look at Kaufman's holidays, ones filled with quality time, cocktails and mocktails, and a hearty dose of the warm and fuzzies—both from special family toasts to plush, cozy layering pieces to be found on her Holiday Haul wishlist. Ahead, explore it all.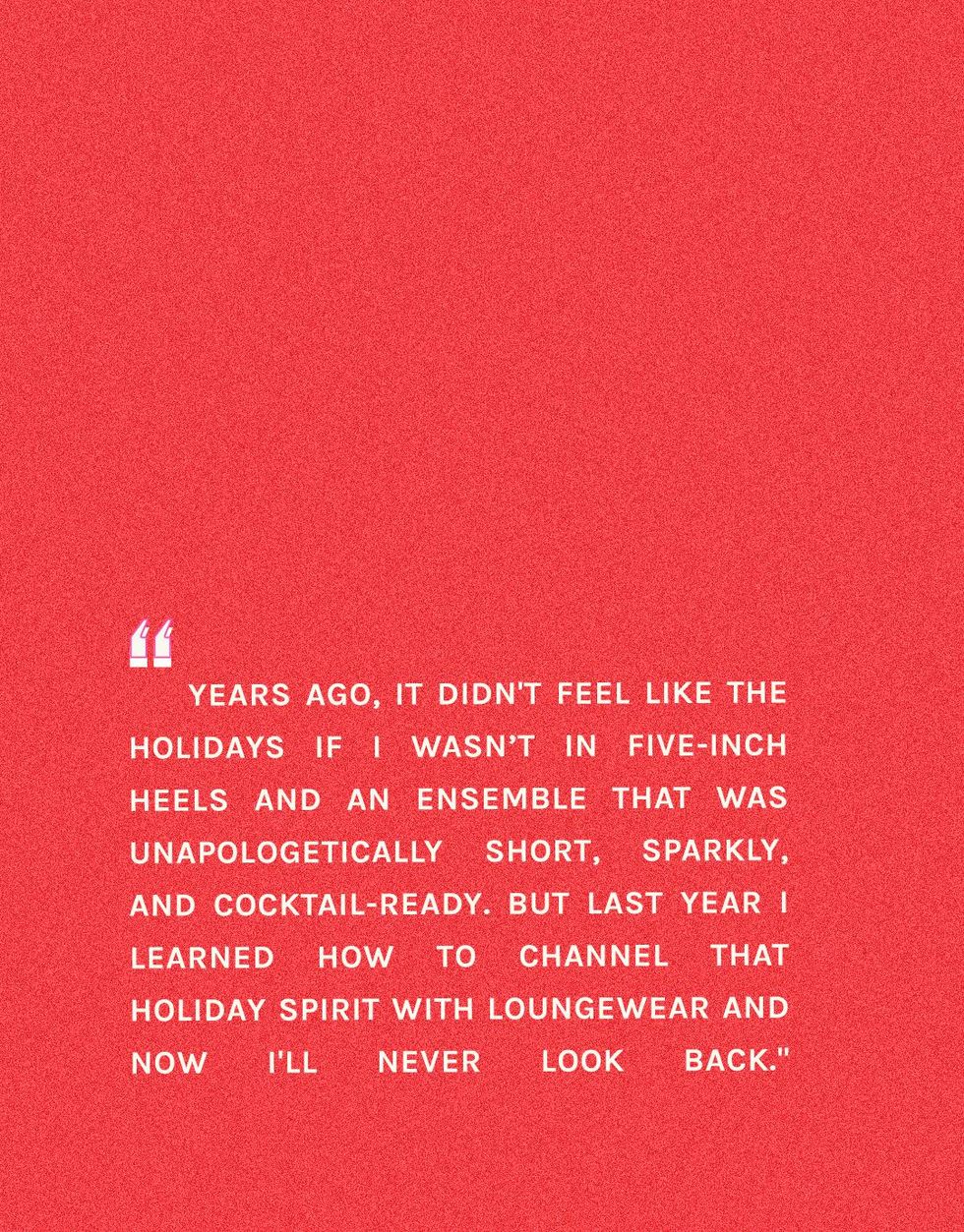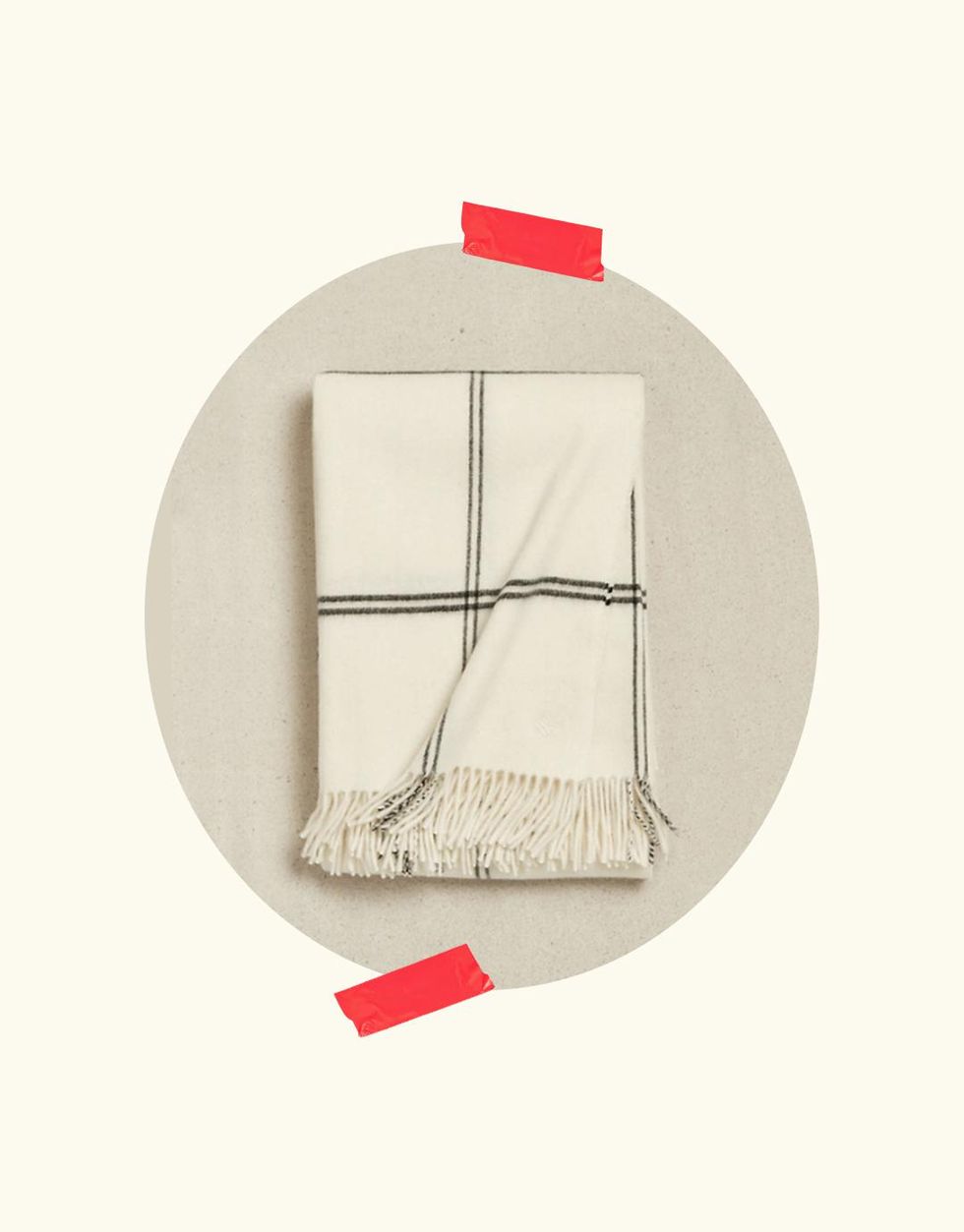 Three words to describe your 2021 holiday season state of mind:
"It's snuggle season."
What is your most meaningful holiday tradition? Why is it special and how do you continue to keep it alive year after year?
"We love making Moscow Mules complete with copper mugs and crystallized ginger for the whole family. It's a bit unexpected but equally as enjoyable with all of our relatives, in spirited or mocktail form, in New York, New Jersey, or Florida. They're so easy to make with only a few ingredients and the ginger makes them seasonally appropriate, too. Last year, we even toasted with them virtually (and mine was a mocktail since I was then six months pregnant!). It sounds silly but we love to take a minute while we're all together to step back and 'cheers,' and this helps us remember to do that."
What has 2021 taught you about gratitude? And how do you practice gratitude during the holiday season?
"We've been counting our blessings all year. We feel so thankful for our health and for the time that we now get to spend around our extended families. This time last year, we weren't near our grandparents or cousins. We're thrilled that this year that won't be the case.
"Every year, my parents host a Thanksgiving meal for the community. From a young age, they taught me that many people don't have anywhere to go. Right now, I'm involved in their work but in the future, I'll follow in their footsteps and do the same for my community, too."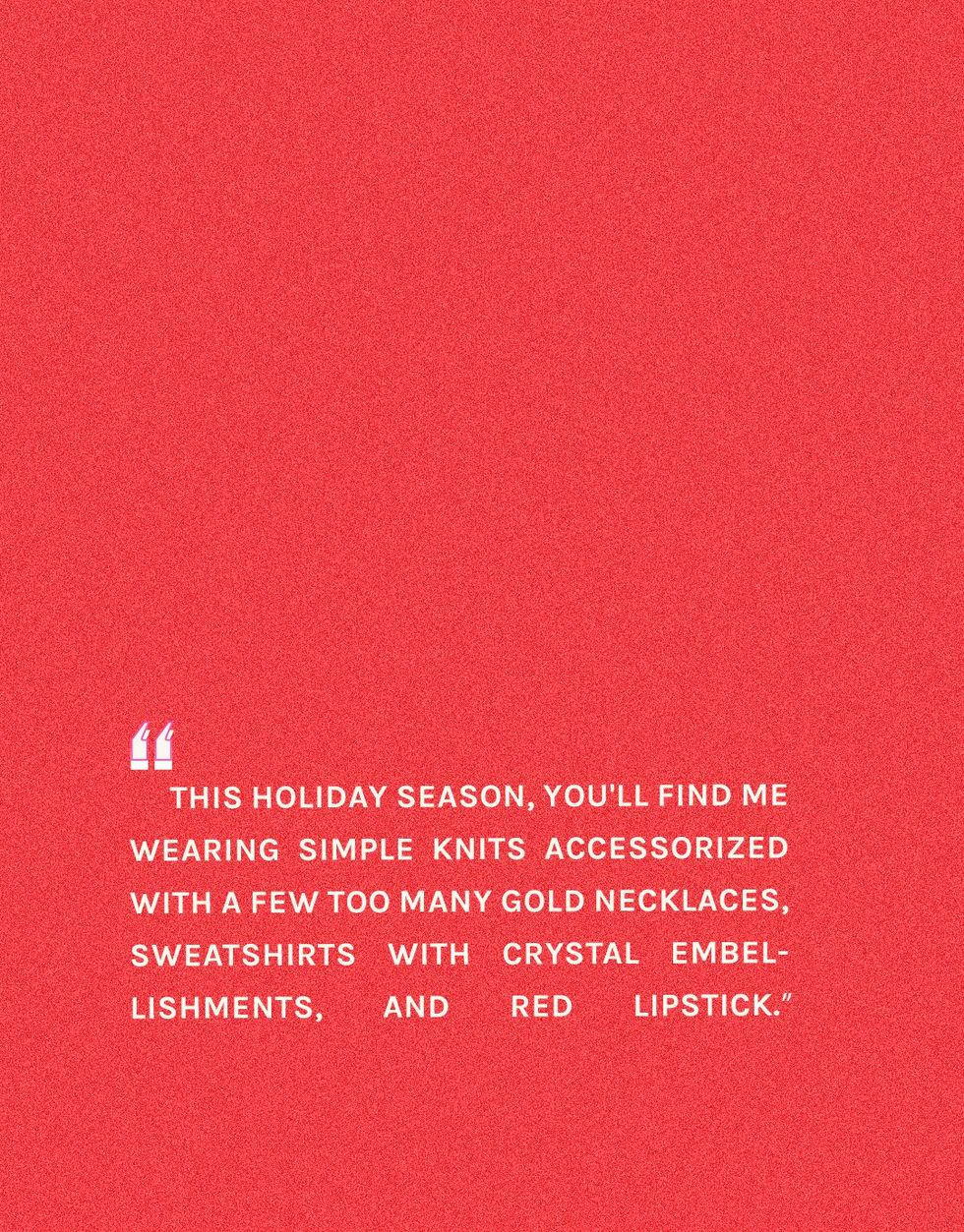 How are you navigating your first holiday season as a new mother of two? Any tips for fellow moms this time of year?
"I think it will be equal parts hectic and incredible. The holidays used to feel like 'time off' and when my oldest isn't in school, it really feels like 'time on.' I'll be somewhat of a cruise director prepped with a holiday itinerary of activities. But, I'll also get to watch the boys celebrating together and making each other laugh. It will be amazing.
"As far as tips, don't feel like you have to live up to anyone's expectations around the holidays. Make your own new traditions and leave time in between prepping or entertaining to enjoy the family and relax."
What does your holiday style look like? Are you more of a fan of something super festive/fancy, super comfy, or some combination of the two?
"Years ago, it didn't feel like the holidays if I wasn't in five-inch heels and an ensemble that was unapologetically short, sparkly, and cocktail-ready. But last year I learned how to channel that holiday spirit with loungewear and now I'll never look back. This holiday season, you'll find me wearing simple knits accessorized with a few too many gold necklaces, sweatshirts with crystal embellishments, and red lipstick."
Your idea of a perfect holiday celebration:
"I sleep until 8 am, and by 9 am, we're prepping for an early brunch with the family. I'm in a cozy oversized sweater, leggings, and sherpa-lined slides but the kids are still in their matching PJs. For brunch, we're having bagels, lox, and latkes. Then, we're crafting Hanukkah decor together and embracing (not fighting) the mess!"
Your holiday 2021 theme music:
"'Lovely Day' by Bill Withers."
Banana Republic
Loewe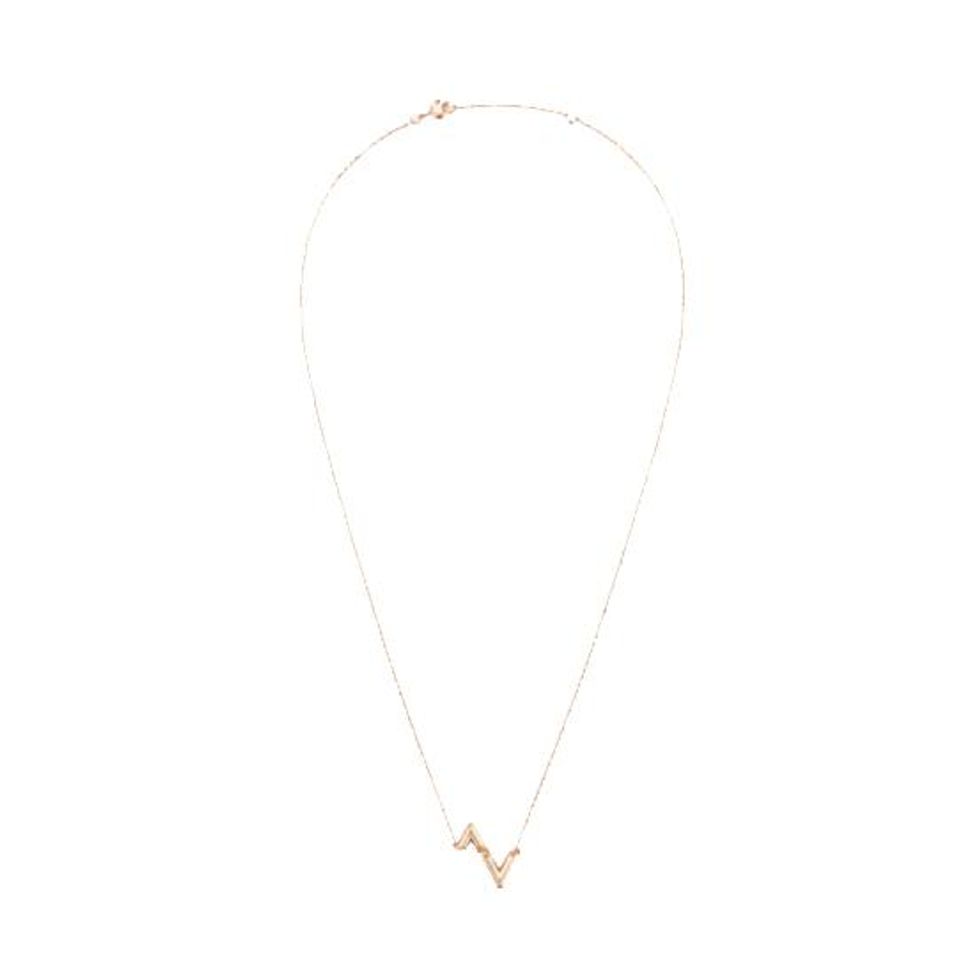 Louis Vuitton
Banana Republic
Banana Republic
Hermès
Moon & Meadow
Nest New York
Dior
Banana Republic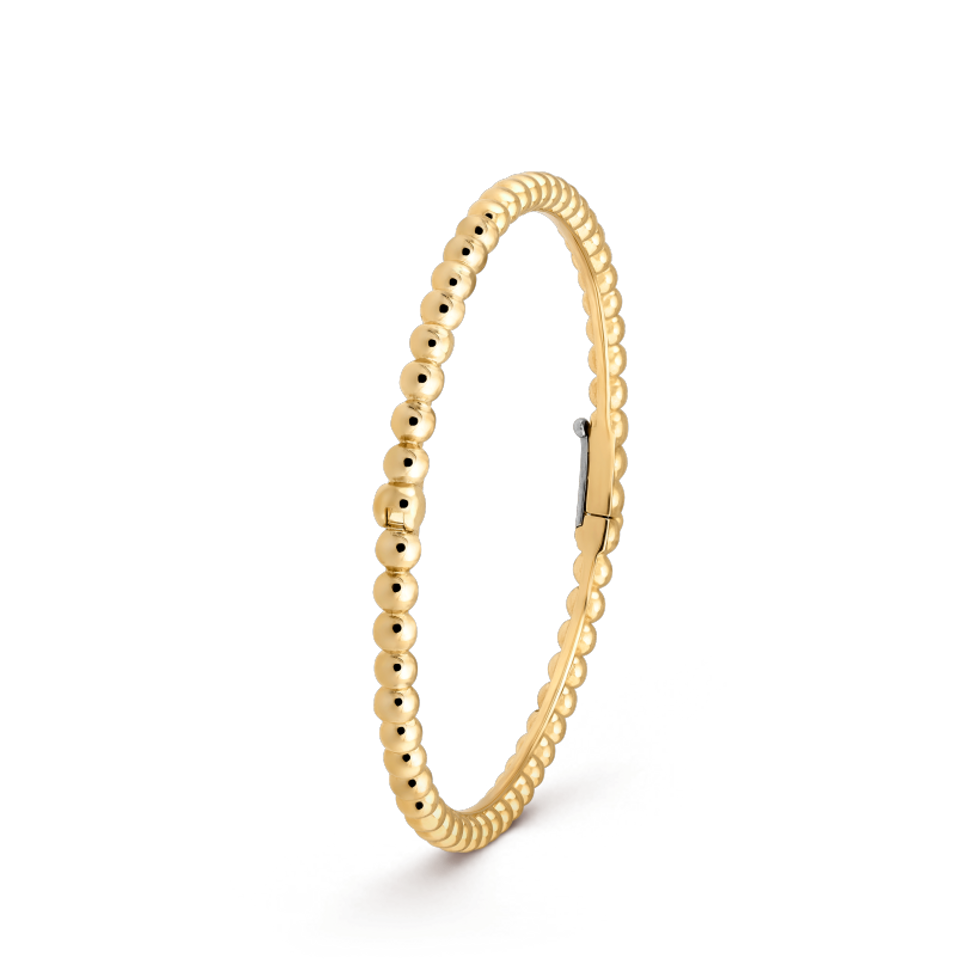 Van Cleef & Arpels
Sertodo Copper
Banana Republic

Photo: Courtesy of Leya Kaufman