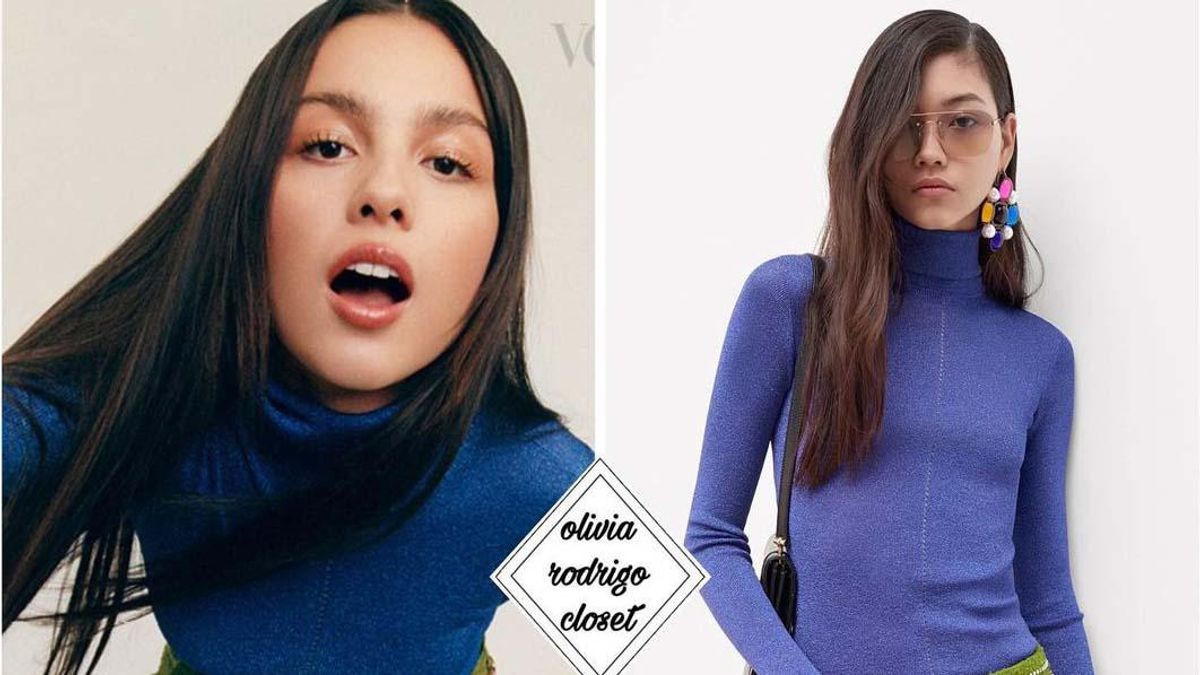 Fashion
The Fans Behind Your Favorite Celebrity Closet Instagram Accounts Revealed
Ever wonder where Kendall Jenner bought that tank top?
These days, one of the biggest indicators of fame is whether or not you have a dedicated closet Instagram account. Want to know exactly which black bustier Olivia Rodrigo was wearing in her Instagram post from September 20, 2021, but she didn't tag the label? Simply scroll to September 20 on the @oliviarodrigocloset account and you'll find a split-screen post: half Olivia's original Instagram, half an image of the bustier from the brand's website (it's Glassons, in case you're wondering). Sarah Miller, the 18-year-old film student behind @oliviarodrigocloset, has been running the account since she was 16, long before Rodrigo had quarantined millennials belting about red lights and stop signs in their childhood bedrooms.
In January 2021, when "Driver's License" was released, @oliviarodrigocloset had 5,000 followers. Today, her follower count is at 46.6k. @closetofemmachambie, the account that documents Emma Chamberlain's style has 213k followers. @kendalljennercloset has 456k. With numbers like these, closet accounts have real sway when it comes to the brands people shop via social media. Not only can fans buy the exact bustier Oliver Rodrigo wore, but smaller brands that don't have contracts with a celebrity or influencer, and thus don't get tagged in their posts, can still gain valuable exposure. On a recent episode of The Cutting Room Floor, Recho Omondi's essential fashion industry podcast, Marcelo Gaia, founder of It girl-approved brand Mirror Palais, commented, "I don't even think they know their power. I'm always, like, very grateful, and I send stuff to random closet accounts as a thank-you for promoting my product for free." Indeed, as Nicole Medenblik—the 26-year-old influencer marketing manager who runs @thehadidcloset—notes, savvy PR agents will reach out to her to let her know when Bella or Gigi are wearing a client's designs.
Even with such power, the fans who run the accounts aren't in it for the money. While some accounts utilize affiliate codes and links, the income is not enough to make a living. They're in it for the community, the sport of identifying pieces, and, of course, out of love for the object of their fandom. Sarah Kucharski began her blog Taylor Swift Style in 2011 as a first-year journalism undergrad because she recognized a need. "At that time, there was a lot of fashion coverage for celebrities when it came to their red carpet fashion," she recalls. "But, when she's walking around Nashville, and there's a cute dress that she's wearing and you want to know where it's from, those details are a little more obscure and not necessarily covered; at least then it wasn't." For her, the blog was the perfect combination of her interests: writing, fashion, and Taylor Swift. "There was a long period of time where the blog and the content wasn't monetized—that was never the goal, and I would be doing it anyway, even if it wasn't monetized."
Curating these accounts is first and foremost a labor of love. While account admins sometimes get help from stylists or PR companies, identifying outfits usually involves hours of research. Pinterest, ShopStyle, rewardStyle, and Google Lens are common tools, but the most-sited asset in outfit-identifying is a deep familiarity with brands' individual celebrities and their stylists like—the kind of knowledge only a dedicated fan would take the time to cultivate. Greta Gazzola, a 19-year-old student in Italy, oversees @itswaldorfcloset, an account committed to the style of the original Gossip Girl. "This used to be very difficult and time-consuming at the beginning, but now I know almost all the brands by heart," she comments. "I went from spending two or three hours to search a full outfit to just one hour, sometimes even less."
Zaira Gómez runs
@haileyrbiebercloset
, which has garnered 141k followers. Gómez began the account the summer after she graduated high school and has continued tracking Hailey Bieber's outfits as she studies marketing in college. "Usually, I can identify pieces as soon as I see pictures of her 'fits just because I pretty much love the same brands she loves. If that's not the case, it may take days, weeks, or months to post an outfit, especially if she wears unreleased items."
For the accounts dedicated to identifying every single aspect of every single outfit, how much time they devote to the account correlates to the celebrity's publicity calendar. "During the recent Red promotional cycle, that was a lot of fun," Sarah Kucharski (@taylorswiftstyled) comments. "There are definitely some nights of working until one in the morning." She typically spends between 10 and 15 hours a week on the blog, while Nicole Medenblik (@thehadidcloset) says the account takes nearly all of her free time.
However, the universal sentiment between all of the account administrators I contacted was enthusiasm for what they do. Running style accounts has put them in direct contact with their favorite celebrities. Kucharski was personally invited to a 1989 secret session in New York after Taylor Swift discovered her blog in 2014. Olivia Rodrigo has commented on Sarah Miller's posts and her team sent her a limited-edition Sour-themed box of Sour Patch Kids. Zaira Gómez (@haileyrbiebercloset) is currently in school and hopes to enter the fashion industry after she graduates. She credits Hailey Bieber Closet for putting her in touch with stylists around the world and has already done some virtual styling for some of her followers.
Perhaps best of all, the community fostered in the DMs and comments section of these accounts is seemingly immune to the biting negativity that has become a hallmark of online culture. "They're just so smart, attentive, and articulate, and I just really love that we're all bonded by this love of Taylor and fashion and wanting to think critically, in a kind way, about her fashion." Kucharski, who recently celebrated Taylor Swift Style's 10-year anniversary, comments of her followers. She explained she doesn't feel competitive with other accounts, that running these style trackers is common ground on which to bond and commiserate over evasive IDs. "It's just something I feel passionate about that brings me joy, that hopefully brings other people joy, and if that is a service that I can provide, then I'm more than happy to do it," Kucharski comments. "If people are interested in the content then that fuels my soul, and I'm just happy to do it. It hasn't really lost the sparkle for me."