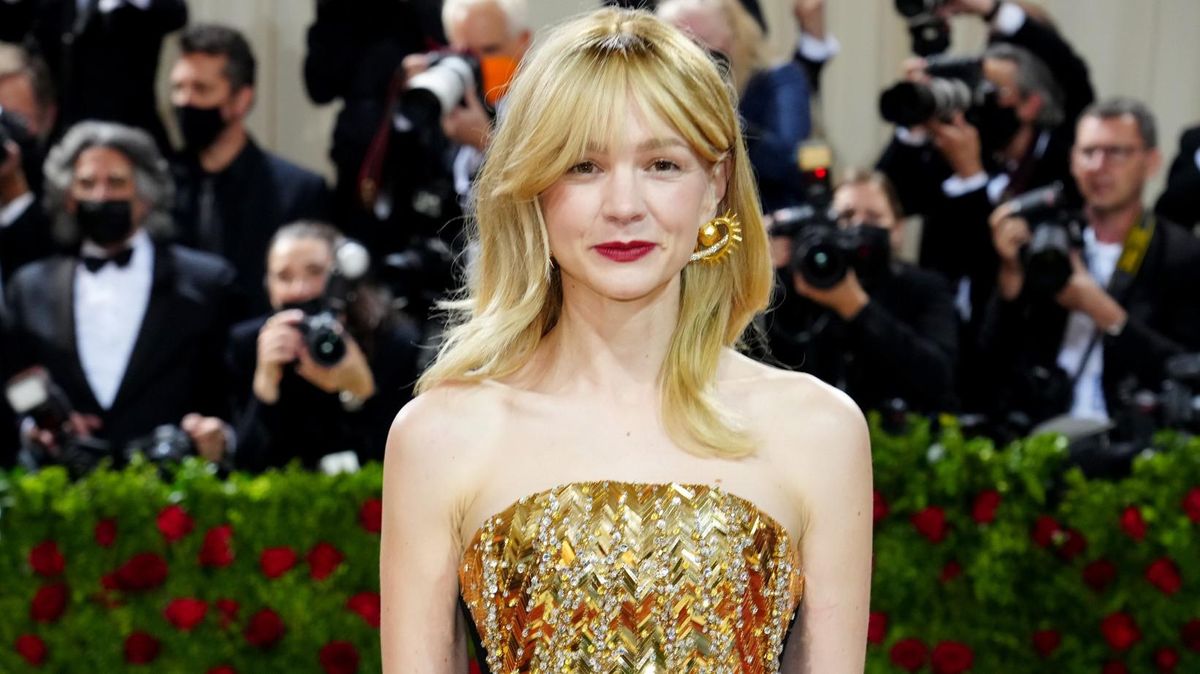 Beauty
Makeup artist Sabrina Bedrani takes us behind the scenes of how she crafted the actress's makeup look.
For the 2022 Met Gala, the celebrity attendees walked the museum steps in their individual interpretations of the Gilded Glamour dress code. Actress Carey Mulligan arrived in an elegant gold-sequined Schiaparelli column gown, buttery blond curtain bangs, and a timeless deep berry lip. Makeup artist Sabrina Bedrani tells Coveteur that the black and gold dress was the inspiration behind Mulligan's subtle yet striking makeup look. "I wanted to keep her skin fresh and dewy with a soft eye and a dark berry stain to fit in the theme of gilded beauty."
Tailors Brandy Godsil and Soo Yan Ng put finishing touches on Mulligan's dress.
Photo: Sabrina Bedrani
Photo: Sabrina Bedrani
To create a smooth canvas for makeup application, Bedrani cleansed Mulligan's skin with Dior's La Mousse Off/On Cleanser before applying the brand's Dreamskin 1-Minute Mask and Prestige La Micro-Huile de Rose Advanced Serum. Once the foundation was set, Bedrani used Dior Skin Glow in 1N and the Backstage concealer in the same shade around Mulligan's nose and under her eyes. "To set everything I dusted Dior Backstage No Powder-Powder in 1N," Bedrani adds. "It sets without mattifying the skin or leaving powder residue. It's the best to keep the skin glowing."
The Dior Beauty products used to create Mulligan's look.
Photo: Sabrina Bedrani
Bedrani applying the matte berry lipstick on Mulligan.
Photo: Sabrina Bedrani
Hairstylist Kylee Heath used these products to shape Mulligan's coif.
Photo: Sabrina Bedrani
Mulligan's lids were accented with sweeps of gold pigment from Dior Beauty's 5 Couleurs Eyeshadow Palette in Coral Paisley before Bedrani moved on to the focal point of the makeup look: the stained lip. "I first used Dior Lip Tint in Natural Berry then I applied Dior Rouge Lipstick in Red Pansy Matte," says Bedrani. After dabbing the lipstick with a tissue, Bedrani reapplied it with her fingers and blurred out the edges with a soft round brush. Then off to the Met Gala Mulligan went!
The final makeup touch-ups.
Photo: Sabrina Bedrani
Mulligan's team sends her off to the main event.
Photo: Sabrina Bedrani
Recreate Carey Mulligan's Met Gala Makeup Look:
Dreamskin 1-Minute Mask
Dior
Prestige La Micro-Huile De Rose Advanced Serum
Dior
Forever Skin Glow Foundation
Dior
Backstage Face & Body Powder-No-Powder
Dior
5 Couleurs Eyeshadow Palette in Coral Paisley
Dior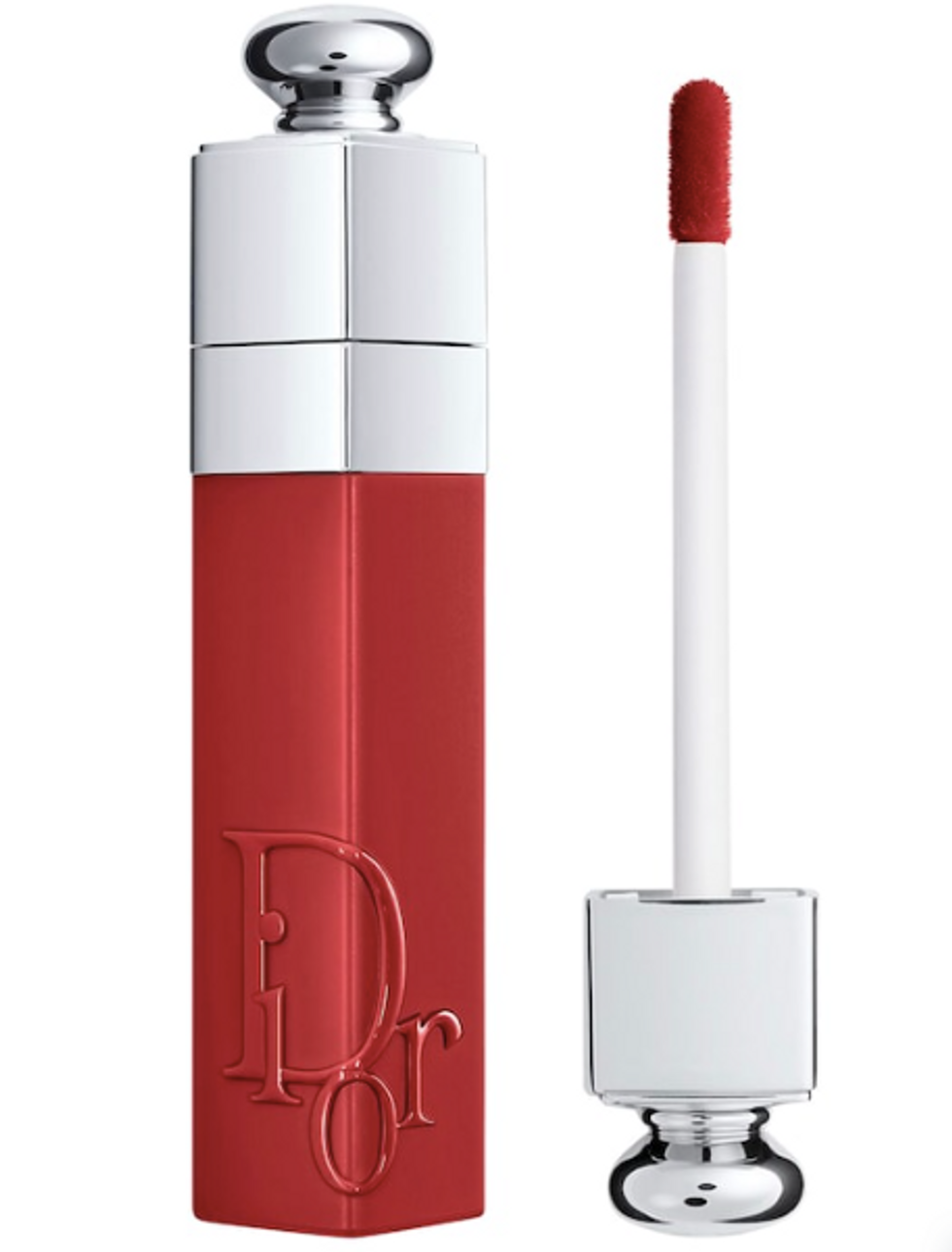 Dior
Rouge Dior 666 Rouge En Diable Matte
Dior