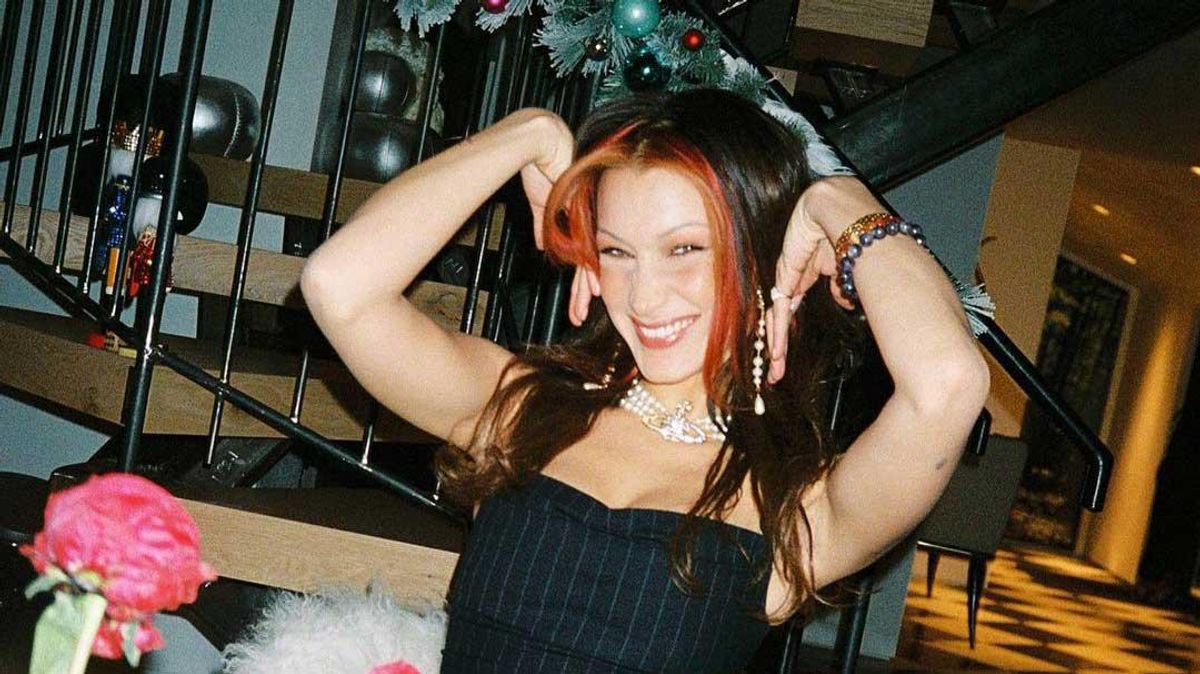 Beauty
What Is the Future of Brow Shaping?
Here is what the professionals predict brows will look like in 2021.
Over the decades, we've seen drastic changes in the shapes of our brows. Perhaps we're still recovering from our days from over-plucking, or we are still trying to wean ourselves off the Instagram brow-pomade trend. Yet, as with everything in life, things evolve, especially when dealing with style. So when recounting the brows of the '90s, 2000s, and 2010s, it's only natural for us to wonder what this new decade of brows will entail. Are we nearing an embrace of the natural brow? Are we headed towards the look of a pencil-thin brow again? Or are we headed to a space we've never even ventured into before? Joey Healy, founder of Joey Healy Eyebrow Studio; René de la Garza, brow artist and founder of Brow Down Studio; and Giselle Soto, Kosas ambassador and celebrity brow artist, share which shapes, treatments, and even colors they think will take over in 2021.
Not So Thin, Not So Thick
When envisioning thin brows, one may remember their days of over-plucking their brows to pair with their brown lipstick as they got ready for their day in the '90s. Now, although we are not nosediving back to the pencil-thin brows we once loved, we *are* headed to a space that is a bit similar. Joey Healy states, "I don't think we're going to see a return of what we call the thin brow—that can stay in the '90s—but we are seeing a more structured brow like the geo lift. I feel like people are looking for more lift in their brows, they're looking for their brows to frame their face. We're not seeing as much boy brow with those stray hairs underneath. I think part of it has to do with us wearing masks for over a year, where we are taking away a lot of the dimension in our face, so we need to build it back where it counts and where we can see it—[in] the eyes and eyebrows."
De la Garza mentions, "I think that we are moving toward a more sculpted brow, specifically on the tail to kick off the sculpted brow trend. We have a little bit more time, in terms of actually returning to the thin ['90s] brows, but we are definitely moving toward that direction. Brow styling is like a never-ending swinging pendulum—because of how thick we have gone with brows before, it's only natural that we move away from it slowly, especially with makeup style becoming more natural."
So how can we achieve this? Healy reveals his tricks: "To get a look that feels more structured or tailored (they're better words than thin), I like to use pencil because, with a pencil, you can really tighten up the edges, lengthen a tail, and heighten an arch. It's a little bit more specific than a powder. Pencils all have some wax in them, and with [their waxy texture], you can build more structure. Also, clear brow gel is a really great way to tighten the brow and to make sure everything is in place—[it ensures] all of the hairs are nice and tidy so that the brow doesn't feel too overwhelming, [just] more styled."
Haus Labs
BBB London
Fenty Beauty
As we transition away from the thick, dark looks that splattered our Instagram feeds in the 2010s, some people are dabbling into a look that is the polar opposite: the bleached brow. Spending ample amounts of time at home has given many people the chance to experiment, and a light, icy brow is slowly making its way out of the editorial world and becoming increasingly popular amongst everyday city dwellers. We cannot deny that it just looks so good, but we often ask ourselves, *what* about a bleached brow makes it look breathtaking on virtually everyone? Healy mentions, "The reason people are doing some of the lighter brow look is if they want their brows to be bigger. They want them to be big and full and fluffy and bold, but they don't want them to be heavy. So sometimes if the brow is thick and full and long and textured and also black, it can start to feel really overwhelming, especially on a woman's face."
De la Garza states, "I am definitely seeing a lot more bleached brows, for sure. However, I would advise against at-home brow bleaching because of the risk of over-processing. Leave the bleaching to the professionals."
If you're not one for completely processing your brows just yet, Healy suggests, "I'm not seeing people doing [straight-up] bleach on their brows because it's very difficult to maintain and is damaging to the brow. What I *am* seeing is more people buying a blond-tinted gel to get the softer look. Opt away from bleach—it can turn your brows orange, it's damaging, and it's difficult to upkeep. But yes to a tinted gel. We have a great tinted gel called Brow Lacquer. The color 'Honey' is a really soft ashy blond, [which is] good to fake the [bleached brow] look. So to keep a full look but with them softer, blond is a good option and great when it's makeup and you can just take it right off."
Joey Healy
Anastasia Beverly Hills
Treatments Galore for Luscious and Sculpted Brows
In the early 2000s, people all over the world sported the tattoo brow look, which was ideal within the first month of application, but then turned into blue blobs hovering over the eyes of many. In the 2010s, we dappled in microblading, which was a similar brow-tattooing process, but more refined since it involved tattooing the look of individual brow hairs. So which treatments are we seeing in 2021?
Soto reveals to Coveteur, "I definitely think natural brows will be huge in 2021! However, for those who can't achieve that big, upswept, fluffy brow look on their own, brow lamination is the best way to achieve that look. It's not a huge commitment, as it only lasts between six to eight weeks, unlike microblading. If you're not ready to commit to brow lamination, but still want fluffy, feathery brows, try Kosas Air Brow for a low-maintenance, at-home lamination effect. And if you have some gappy areas, say hello to your new best friend, Kosas Brow Pop. You can create precise, hair-like strokes and fill in gaps with its dual-action micro-triangle tip."
Healy mentions another treatment: "I think it's all about the geo lift. It's the look of not only 2021, but this new decade. It is a full brow, but it's structured. It's fluffy in the front with those sprouts kind of being fringy and feathery, but the arch is nicely defined. It's all about really great symmetry. A crisp, tapered tail, it lifts the whole eye area by not extending too long, by not falling flat and being too straight. So even while it is kind of bold, it's not so dark like the Instagram brows of 2015. The truth is not everyone can pull off that Cara Delevingne boy brow look. What we're seeing is a brow with more structure. No obvious stray hairs, feathery, fringy, flirty, and fun in the front, but definitely more structure in the arch and a nice taper to the tail."
Healy predicts that tinting will be in. "Tinting has been around for a long time, people are really starting to recognize how helpful it is. It makes your brows full and fabulous, especially helpful in the summer months when the sun can lighten our brows and when we are not wearing as much makeup in the warm weather. Tinting will be in for the geo lift to find those fluffy sprouts, to find those long tails. Tinting makes the most out of your existing brow, and as we minimize our makeup, which I think is a general trend in this new decade as we focus more on skin care. I feel like having tinted brows will mean less heavy brow products."