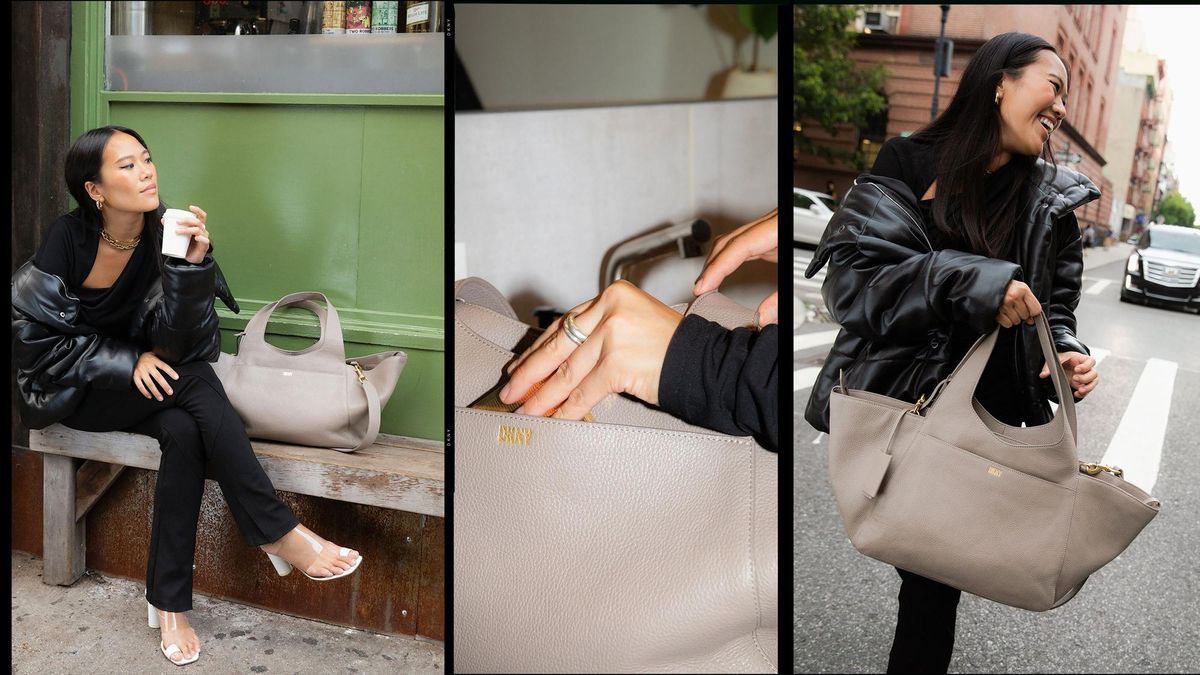 24 Hours With
24 Hours with Stylist & Entrepreneur Beverly Nguyen
In collaboration with DKNY.
Martina Keenan
Graphics:
Ashley Combs
New York City vibrates at a higher frequency than most places in the world. The hustle and bustle—or grind, if you will—is almost tangible in the air on a Monday morning in August and throughout the day, culminating in joyous repose that evening. This cycle is routine for stylist and entrepreneur Beverly Nguyen. Between presiding over Beverly's, your one stop destination for all things home, office, garden, and more, and enjoying the opportunities of her big apple locale, Nguyen is no stranger to a fast-paced lifestyle.
A case that many can relate to, Nguyen leaves her apartment in the morning in anticipation of hopping from coffee shop to work to cocktails without returning home. Naturally, she requires a carryall tote to accommodate her needs without sacrificing style, so she turns to New York's own DKNY for a bag that is not only functional but pairs well with whatever she is wearing that day. "I sometimes feel like I'm a traveling circus act and I need to fit all my tricks in one place," she explains. "This tote helps me do exactly that!" Despite her packed day, the ultra stylish Nguyen doesn't forget to pause and appreciate not only her success but the joys of living in New York City. Discover how the "I Am" Effortless Tote Bag carries Nguyen through her bustling yet vibrant day below.
Pre-order
DKNY
DKNY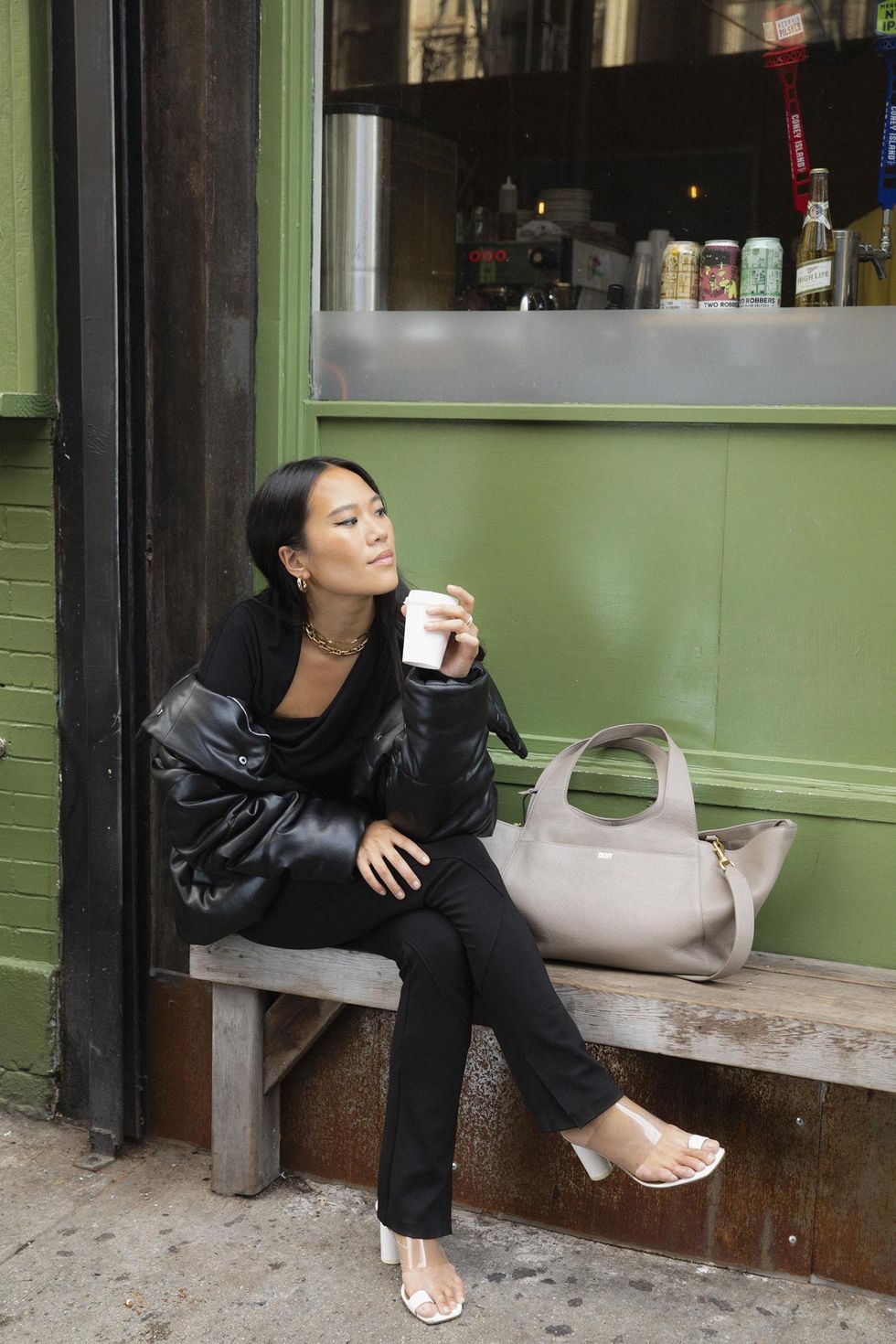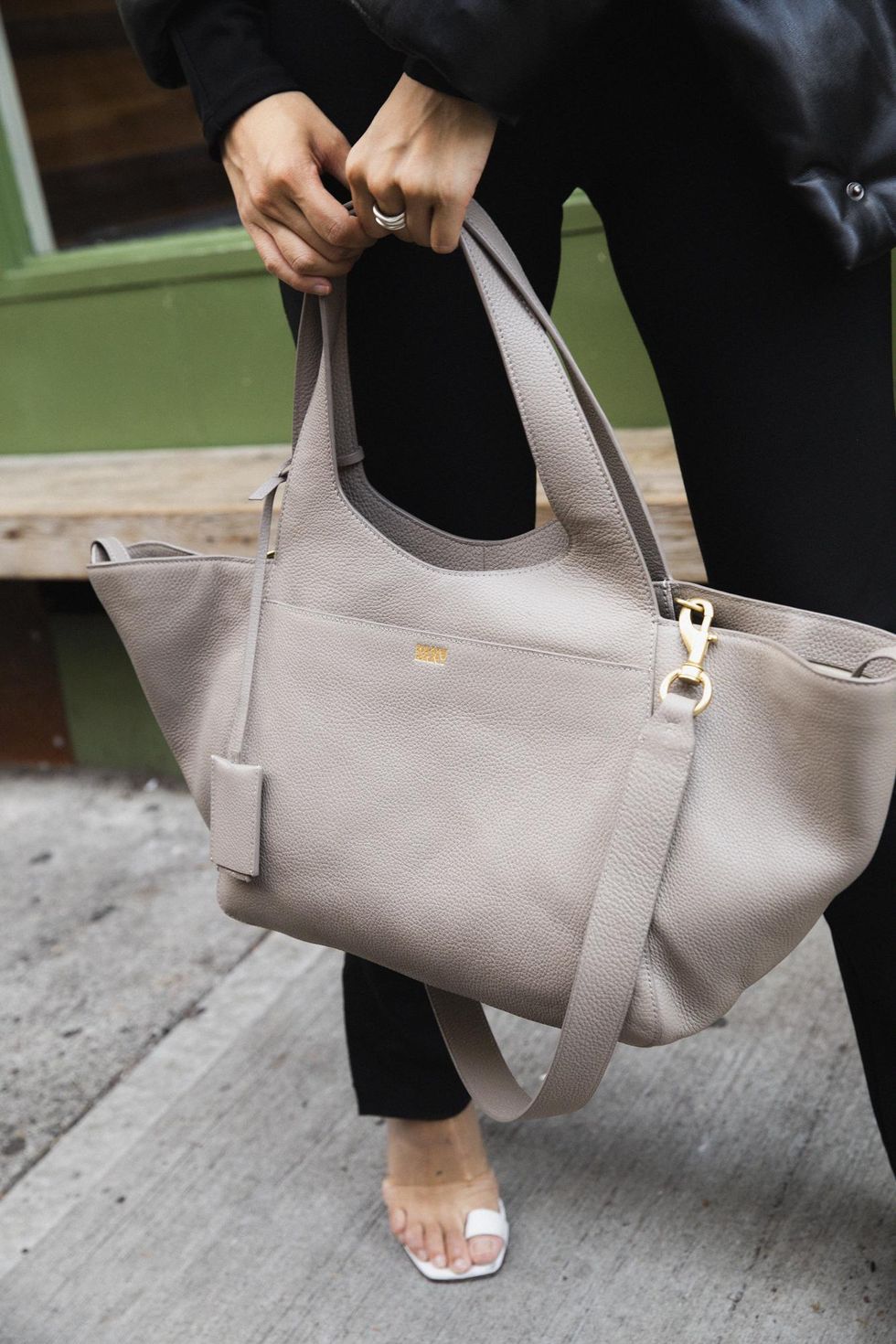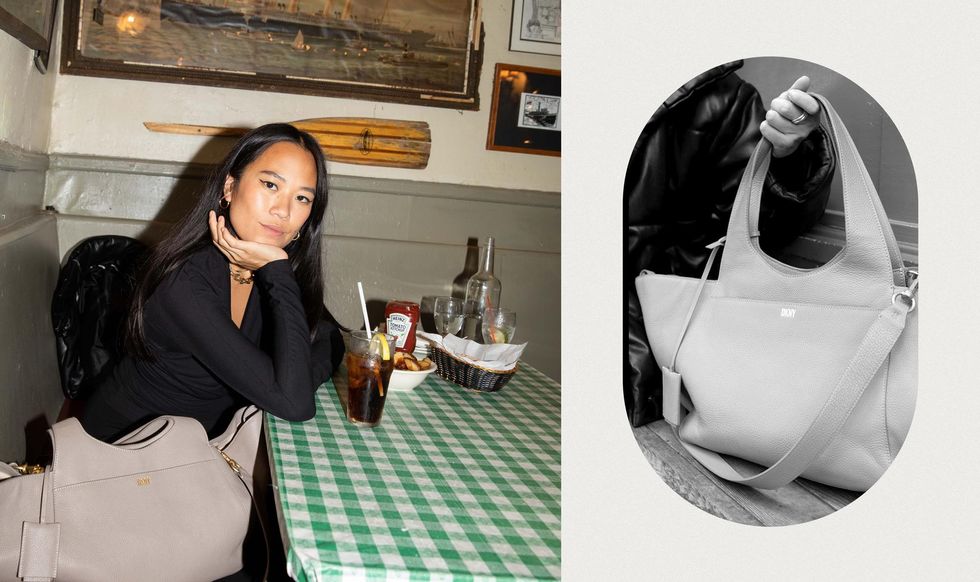 Nguyen begins every morning with skin-care maintenance. "I have a very low maintenance routine and I like to do it very very slowly over a large cup of coffee and a liter of water," she explains. Once finished, she tosses only the essentials in her tote, in case the need for a touch-up arises.
A true New Yorker, Nguyen needs coffee "everyday as soon as I rise." When she desires an extra hit of caffeine, the young creative pays a visit to her neighborhood coffee shop. "At home, it is drip coffee black—no sugar or milk." But when ordering out, "I can get fancy and do an almond milk cortado with an extra shot."
In lieu of hopping on public transportation, Nguyen prefers to utilize her morning walk to work as a moment to reconnect with herself and the city, of course while toting around all her essentials. "I love walking from my house to the store. I pass through Soho when it's quiet in the early morning and peek into all the retail spaces and high level artist lofts. Taking the route with the cobble streets is a highlight. I pass through the Prada store and the Judd building which puts me in high spirits. Then, I take the same street to Chinatown where I pick up fruit for my vendors and pass by all my favorite Vietnamese grocery stores. When I finally get to the lower east side and the store, I say good morning to my neighbors—the seafood warehouse guys and hardware store employees. It feels incredible to witness Manhattan awake and working."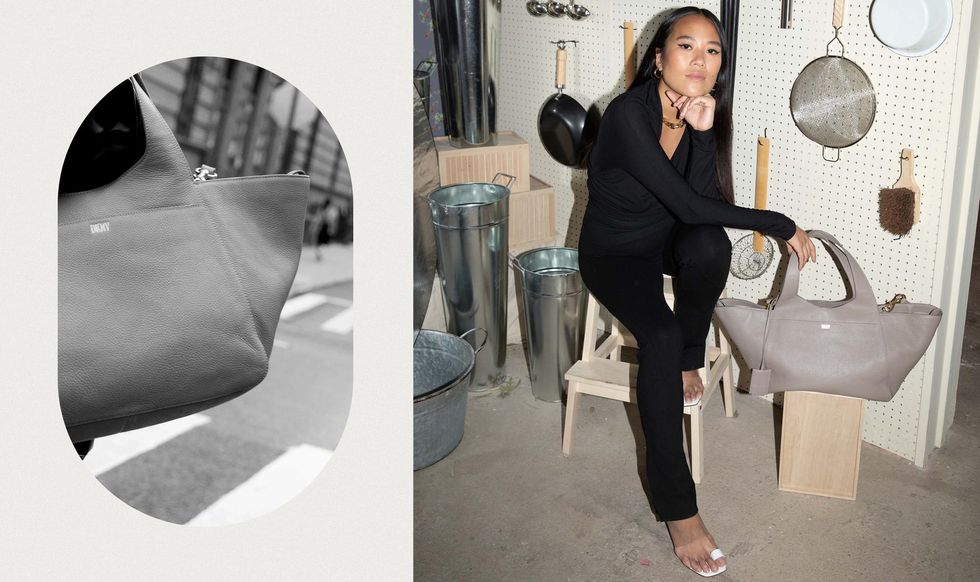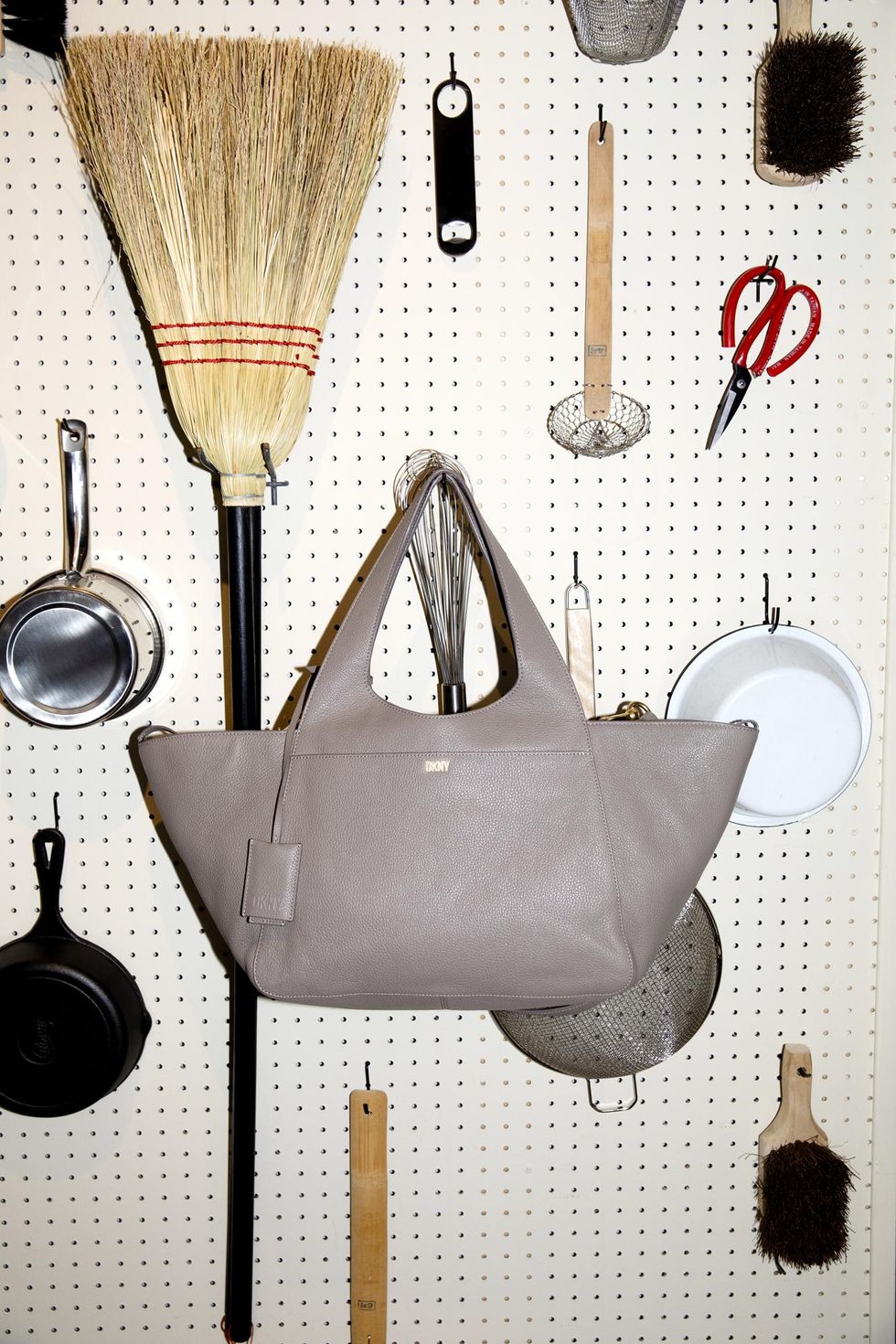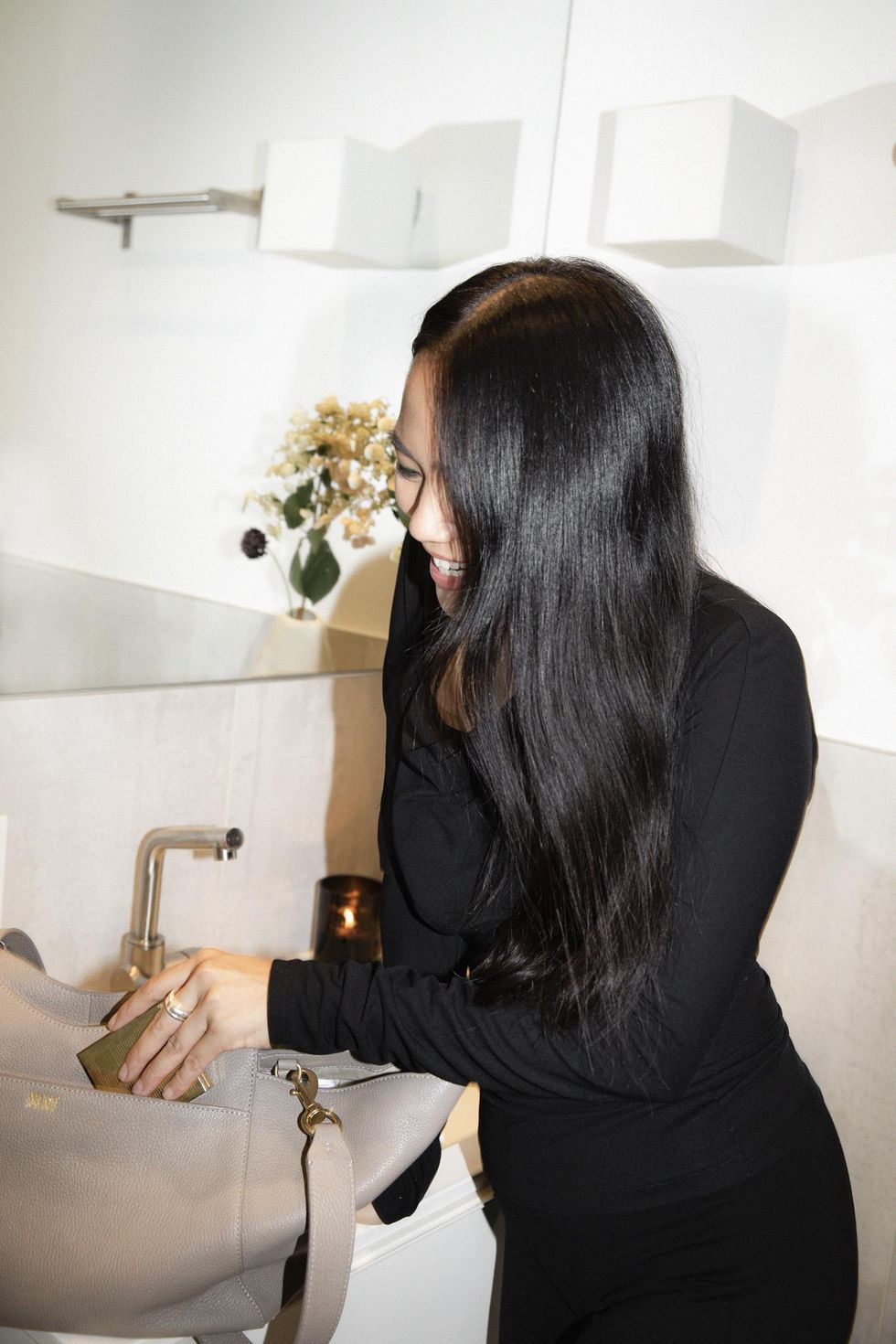 After taking the scenic route, Nguyen arrives at her store, bag stowed conspicuously behind the front desk just within reach. She views the store as an extension of herself, merchandised to perfection. Her favorite part of running her own business? "The control"—yet another glimpse of her NYC-isms.
After a long day at the shop, she grabs drinks with a friend to unwind at her favorite cocktail bar. Her favorites are The Odeon, Raoul's, Fanelli, and Ear Inn. Then, she returns home and prepares to do it all again.
Pre-order
DKNY
DKNY