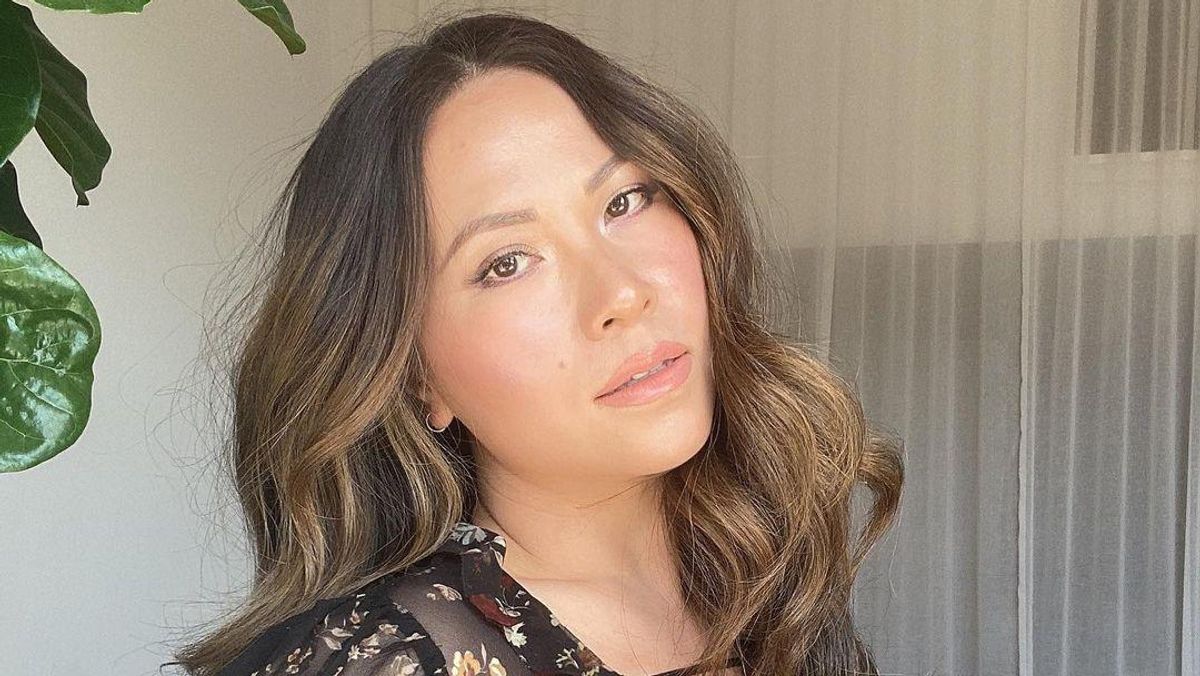 Skin
It'll clear breakouts, even out your skin tone, and minimize the look of pores.
In my opinion, lactic acid doesn't get the hype that it deserves. It works to break down the dead skin cells on your face, which evens out your skin tone, improves your skin's firmness, and reduces the appearance of fine lines and wrinkles. It's also gentle enough for sensitive skin; plus, chemical exfoliation helps your other skin-care products better sink into your skin since it gets rid of the layer of dead skin that's clogging your pores. Basically, the alpha hydroxy acid (AHA) is a skin-care powerhouse. Ahead, seven of the best lactic acid skin-care products that you should consider incorporating into your routine.
Best Lactic Acid Serum for Minimizing the Look of Pores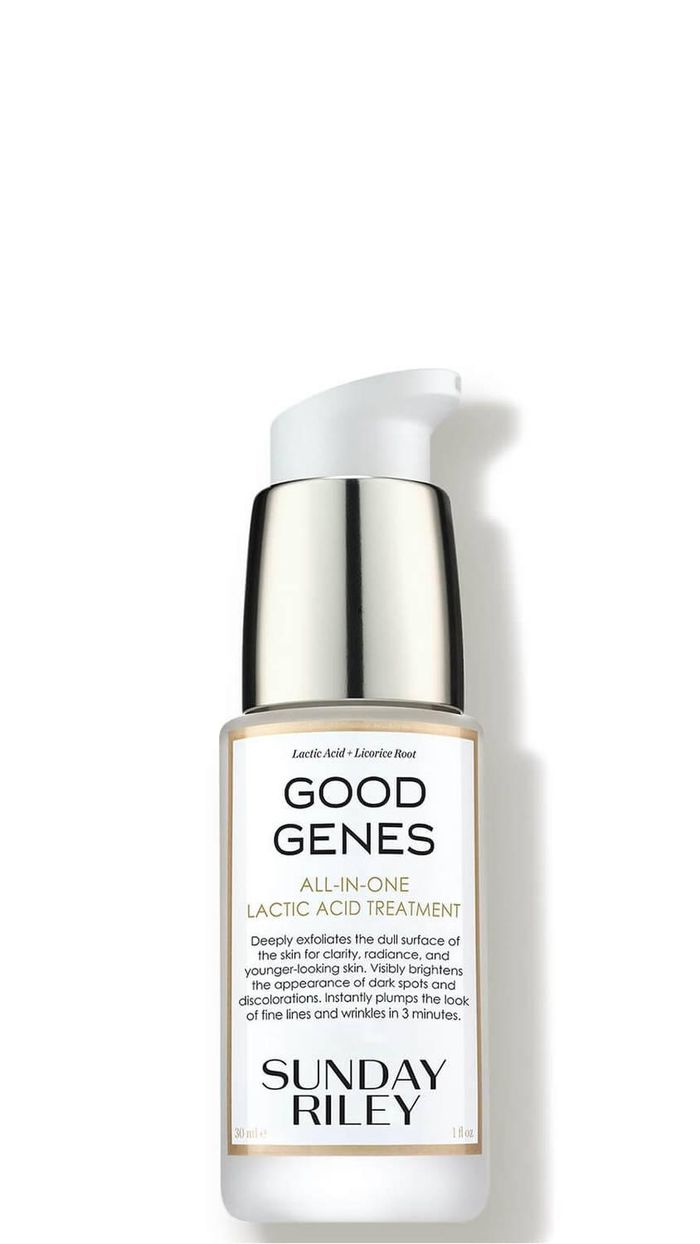 No, you technically can't shrink your pores, but if they're clogged with dirt, oil, or bacteria, they can look larger than they actually are. Thankfully, this lactic acid serum exfoliates the surface layers of your skin, helping to remove all the gunk inside your pores, improving the texture and the appearance of your pores.
Sunday Riley
Best Vegan Lactic Acid Serum
Swirling around in this serum is a 10 percent vegan lactic acid that gently exfoliates your skin while you sleep, while the clover and squalane help soothe and refresh skin.
Biossance
Best Lactic Acid Serum for Oily Skin
This lightweight serum uses a blend of seven different acids and antioxidants to clear away buildup, which results in fewer breakouts, a more even skin tone, and less hyperpigmentation.
Tata Harper
Best Lactic Acid Cleanser
This isn't your average face wash—the lactic acid in the formula helps your skin cells turn over faster (meaning less clogged pores and fewer breakouts for you), and the pairing of jojoba seed and sesame oil works to soothe and hydrate the skin.
Osea
Best Lactic Acid Serum for Body
Filled with lactic acid, salicylic acid, and shea butter, this serum gives you a full-body exfoliation with no scrubbing necessary. The lightweight texture sinks directly into the skin to even out your texture and reduce the appearance of uneven skin tone.
Farmacy
Best Budget Lactic Acid Serum
Because serums are filled with hardworking active ingredients, they often come with a pretty high price tag. However, there are affordable options that work just as well, like this serum from The Ordinary. The formula also includes 2 percent hyaluronic acid, so it's able to exfoliate dull skin without stripping it dry.
The Ordinary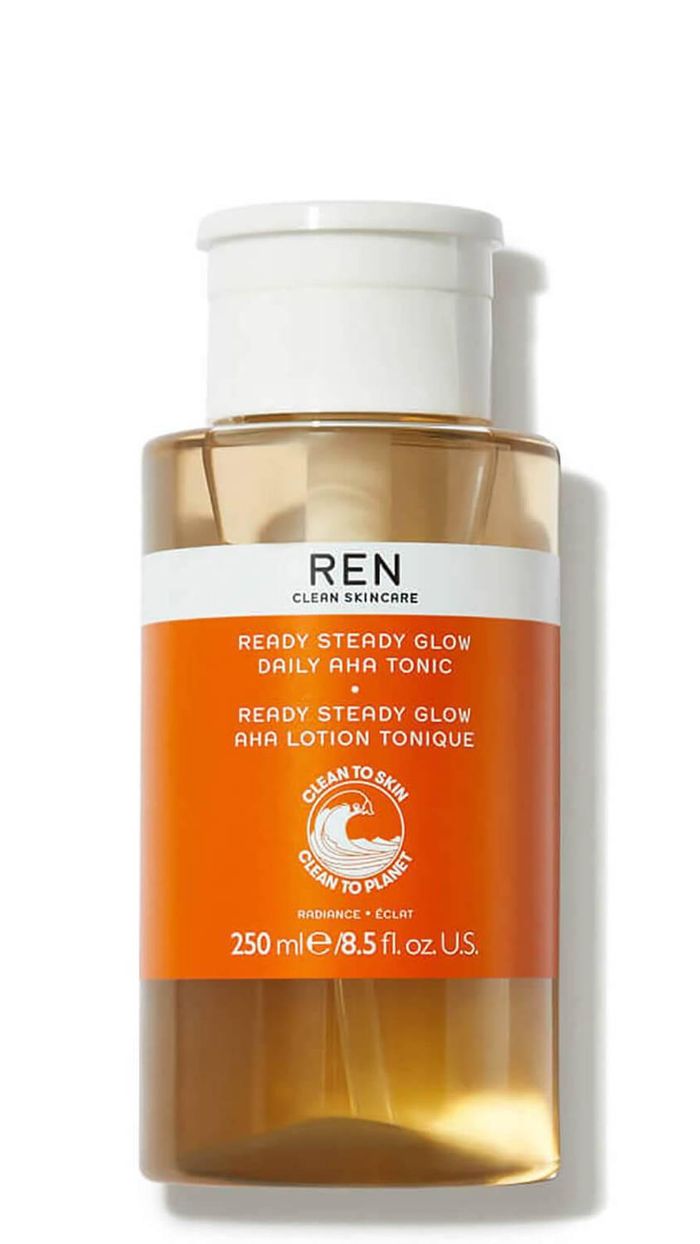 Toner isn't a throwaway step in your skin-care routine—it creates a foundation that allows the rest of your products to penetrate your skin's barrier. This formula is refreshing, exfoliates your face, minimizes oil production, and levels up your glow.
Ren