Beauty
The Most Memorable Beauty Looks From 2021
We're taking a look back at moments that had us double-tapping and doing double-takes.
Graphic:
Ashley Combs
It was one of the oddest years on record: trepidant beginnings, bold reemergences, and unhinged headlines. It also somehow went by in approximately 2.5 seconds, flat. This time of year used to mean that our timelines would be revisited by the familiar meme featuring a (frequently parodied) woman stepping away from the dysfunction of one year carrying goodwill into another. You know, this one. But she hasn't made an appearance since early 2020. Instead, we're seeing an abundance of memes that feel more ominous in nature. (Like this one.) The vibe has shifted from hopeful to exasperated and although these feelings aren't unfounded (have you been around for the past 1.5 years?) it's interesting to note how unmarred beauty has been from this general feeling of gloom.
There was much ado about what post-pandemic beauty would look like; whether the glamorous "going out" theatrics that we're accustomed to would phase out in favor of the more toned down, skin-centric looks that we wore in quarantine. 2021 proved that this wasn't the case. As we inched towards the new normal, bold beauty looks exuded an amplified enthusiasm. And all things considered, this made it a little easier to be optimistic. In essence, it was a great year for beauty — even if it wasn't that great of a year for much else. To give 2021 a suitable send-off, we've put together the year's most memorable beauty moments.

Meghan Markle's Power Eyeliner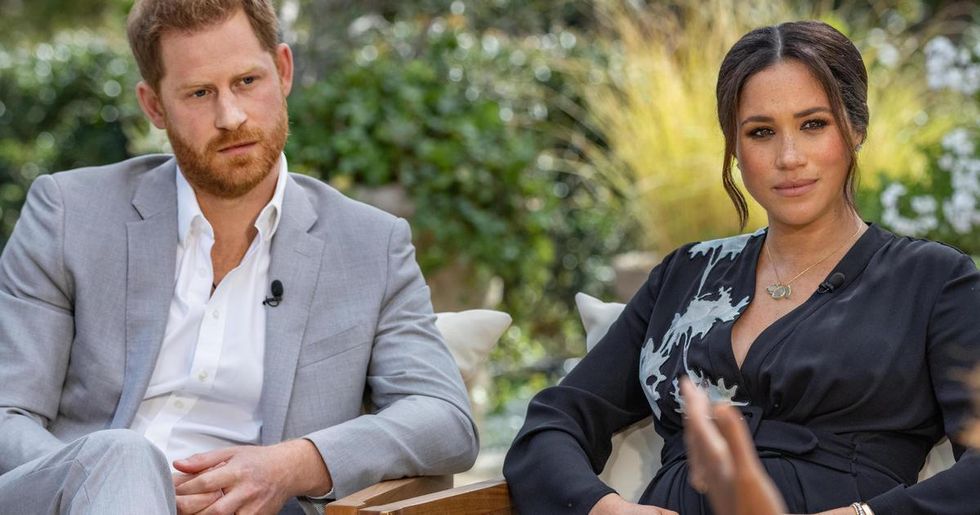 Photo: Courtesy of CBS
We know: out of all the takeaways from Harry and Meghan's bombshell interview with Oprah, the Duchess' eyeliner isn't top of mind. But nonetheless, it's still very significant. In contrast to her usual natural look with neutral hues, she switched things up with a deep, bold liner for her candid CBS sit-down. This not only breaks the royal family's alleged rule barring heavy makeup, but it also mirrors the dark, dramatic eye look that her mother-in-law wore during her 1995 interview with Martin Bashir, right before formally divorcing Prince Charles. So, in essence, Meghan was already saying a lot before she even opened her mouth.
Naomi Osaka's Olympic Braids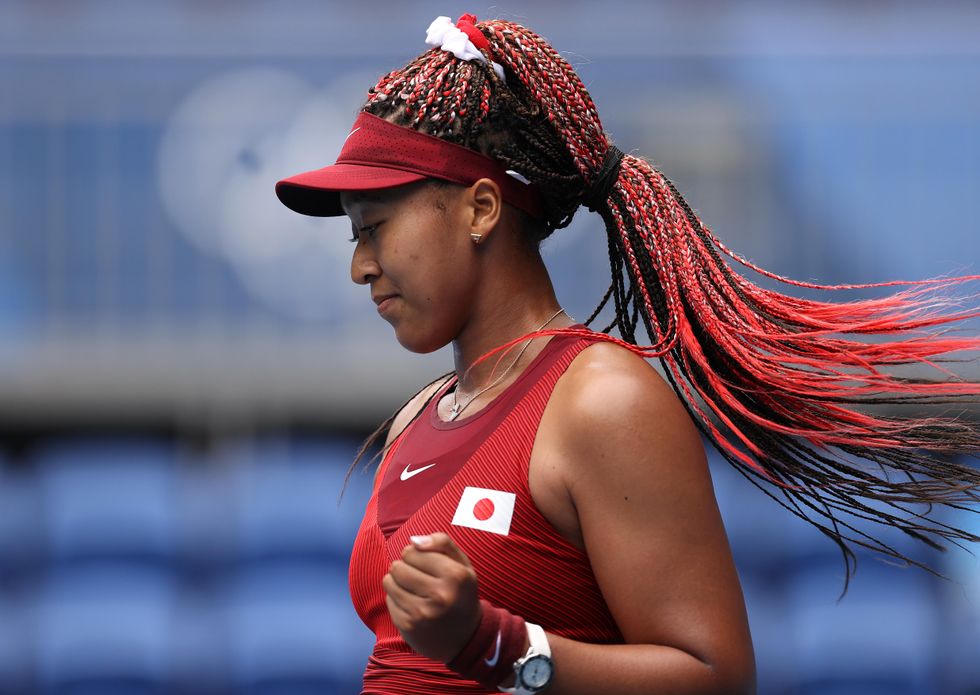 Photo: Getty
Although she didn't win gold, Naomi Osaka still made history at this year's games. For her first Olympics ever, the Grand Slam champ lit the Olympic torch during the opening ceremony and wore patriotic red and white box braids while doing so. On top of being eye-catching, the braids were also a bold look for her first appearance back in the public eye after withdrawing from Wimbledon to focus on her mental health.
Sha'Carri Richardson's Olympic Trials Manicure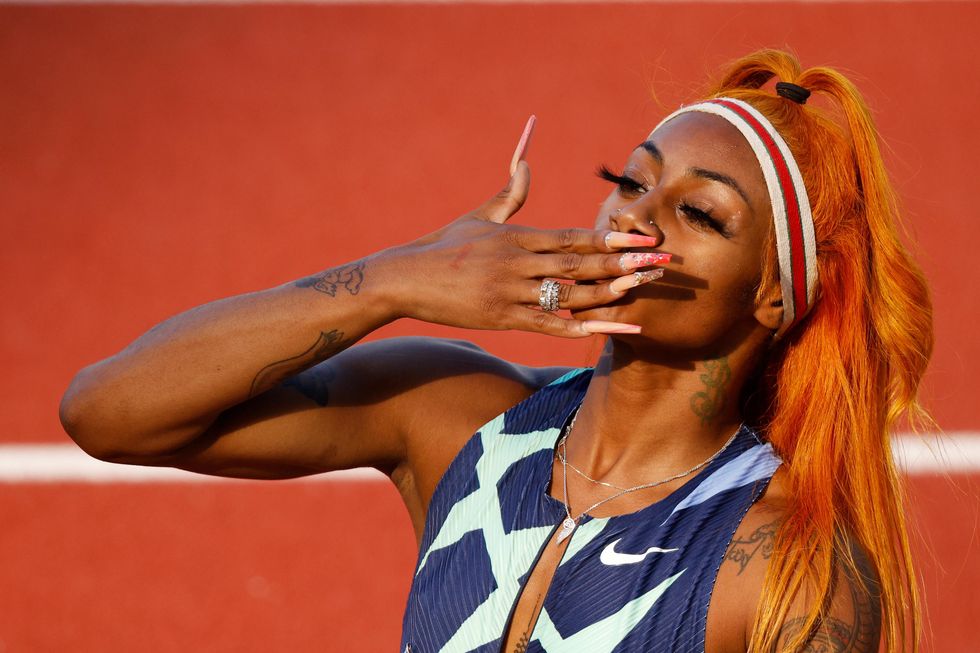 Photo: Getty
You remember the moment: As Sha'Carri Richardson crossed the finish line at the Olympic Trials, she pointed to the clock, knowing she had come in first. Immediately, all eyes were on her long, bedazzled pink mani. It's unclear who's behind her next-level nails (please tag your tech, Sha'Carri) but she's made it clear that the look is partly inspired by FloJo.
Lil Nas X's Met Gala Makeup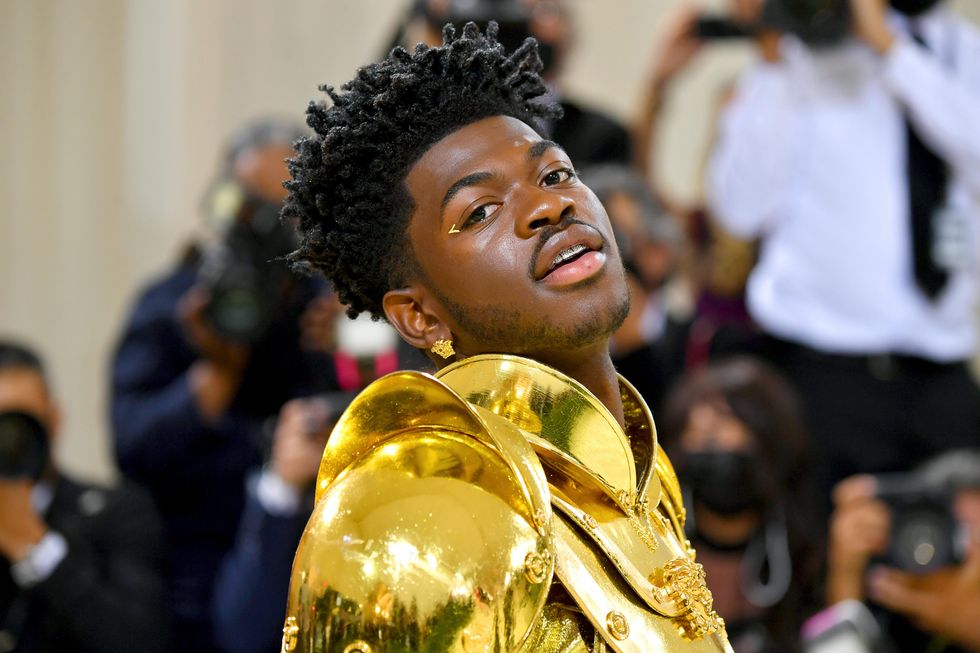 Photo: Getty
All gold e-v-e-r-y-t-h-i-n-g. Lil Nas X topped off his three-piece ode to Americana with makeup that was understated and over-the-top at the same time. As per usual, his skin was glowy and supple, but the focal point was the gold cat eye appliqué, created by his go-to makeup artist Grace Pae. The singer spent all year serving looks, but this one left us awestruck.
Former First Lady Michelle Obama's Hair at President Biden's Inauguration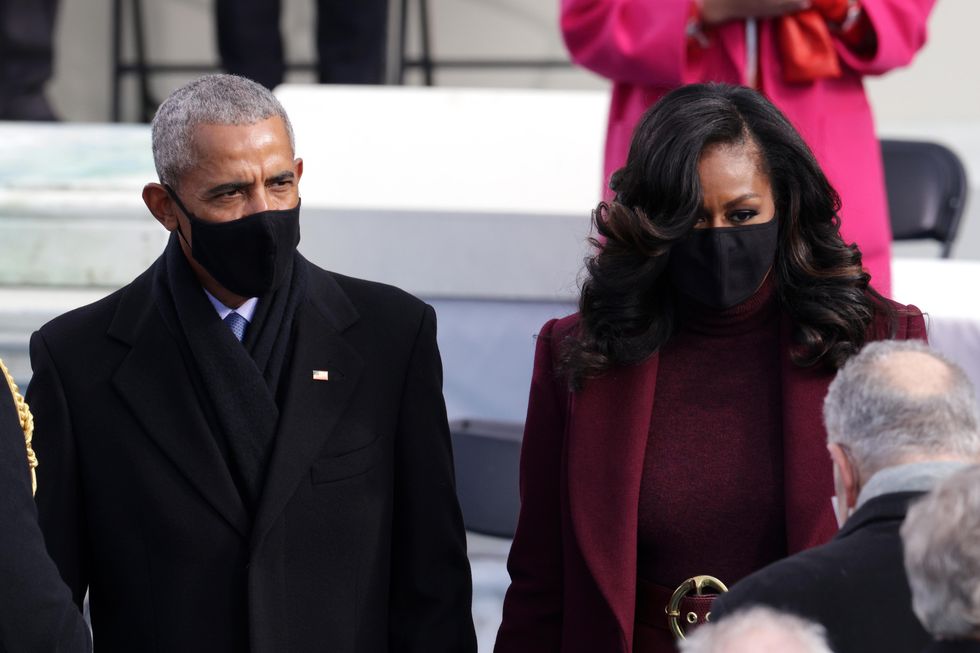 Photo: Getty
Michelle Obama's Inauguration hair was a really big deal. In spite of everything that took place that day (like...a new person swearing into the highest office in the land), the former First Lady's side-parted silk press was one of the most talked-about takeaways. So much so that "laid" was a trending topic on Twitter. The look was created by Obama's stylist Yene Damtew, who curled her hair with a flat iron and roller set, then gave it a natural, windblown finish with a round brush.
Megan Fox's MTV VMA Beauty Look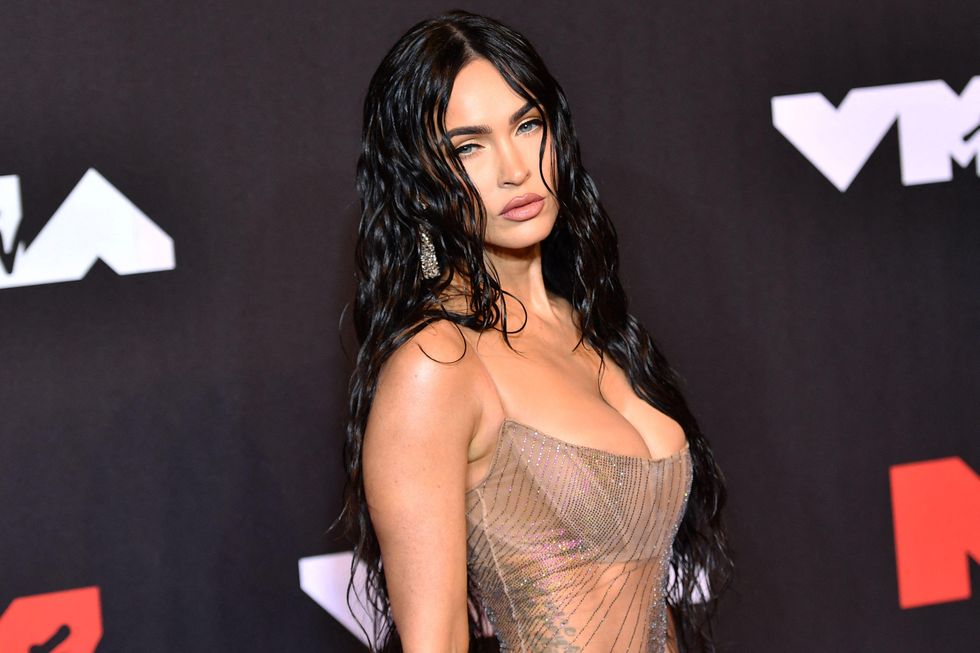 Photo: Getty
2021 will forever be remembered as the year that Megan Fox reclaimed her early aughts 'it girl' throne. And if there was ever any doubt that this was the case, her VMA beauty set it in stone. To present her beau Machine Gun Kelly, she wore an elevated take on the trendy wet look, with a glam, dewy nude by Ash K. Holm and drippy "ocean goddess waves" by Andrew Fitzsimons. But this wasn't just any nude makeup and regular old wavy hair. The execution was flawless beyond belief—she looked like a mermaid who had somehow landed on a red carpet.
Billie Eilish Goes Blonde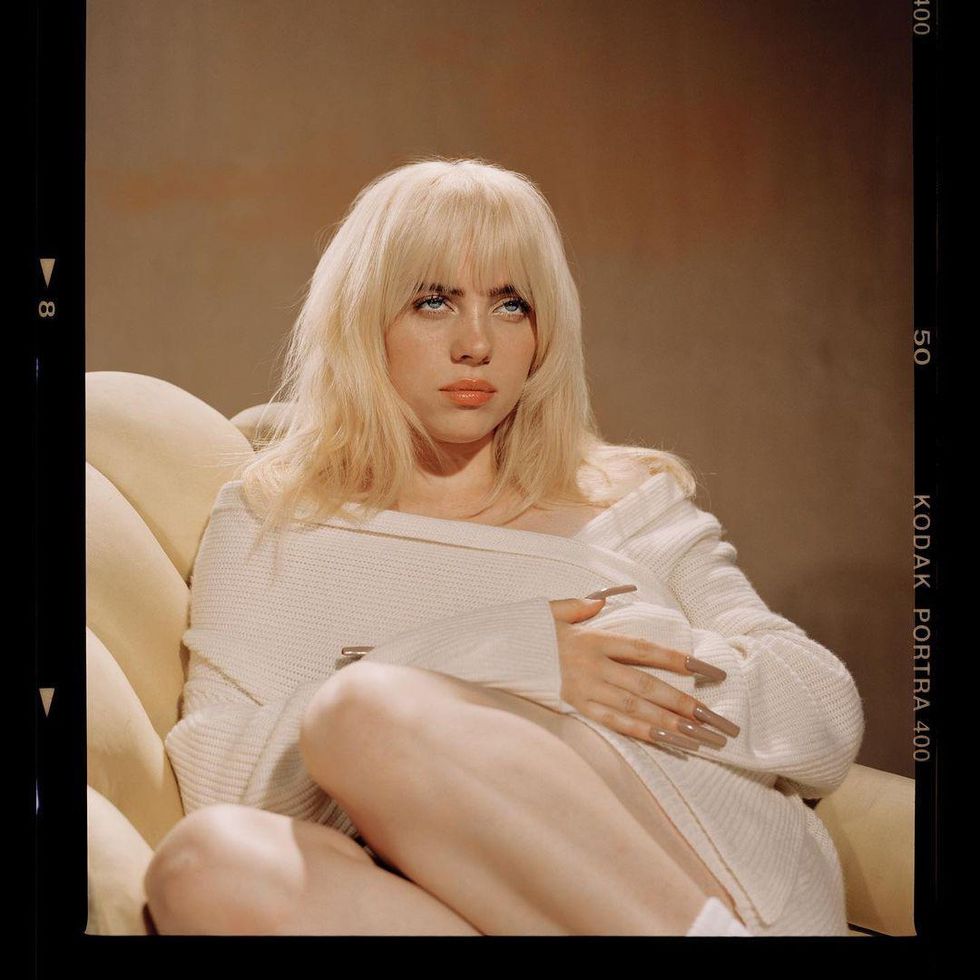 Photo: Courtesy of Instagram/@billieeilish
Billie Eilish is the reason why most of us now know what "hot roots" are, so it was shocking when she swapped out her signature two-tone tresses for a platinum shag in March. Her green and black look had become her emblematic signature and it was hard to imagine her moving on from it. But alas, she debuted the new hue (and bangs) on Instagram a month before announcing her album Happier Than Ever, where she leans into a more mature aesthetic and softer sound.