A First-Timer's Guide to Backpacking
Explore the backcountry with tips from experts.
Travel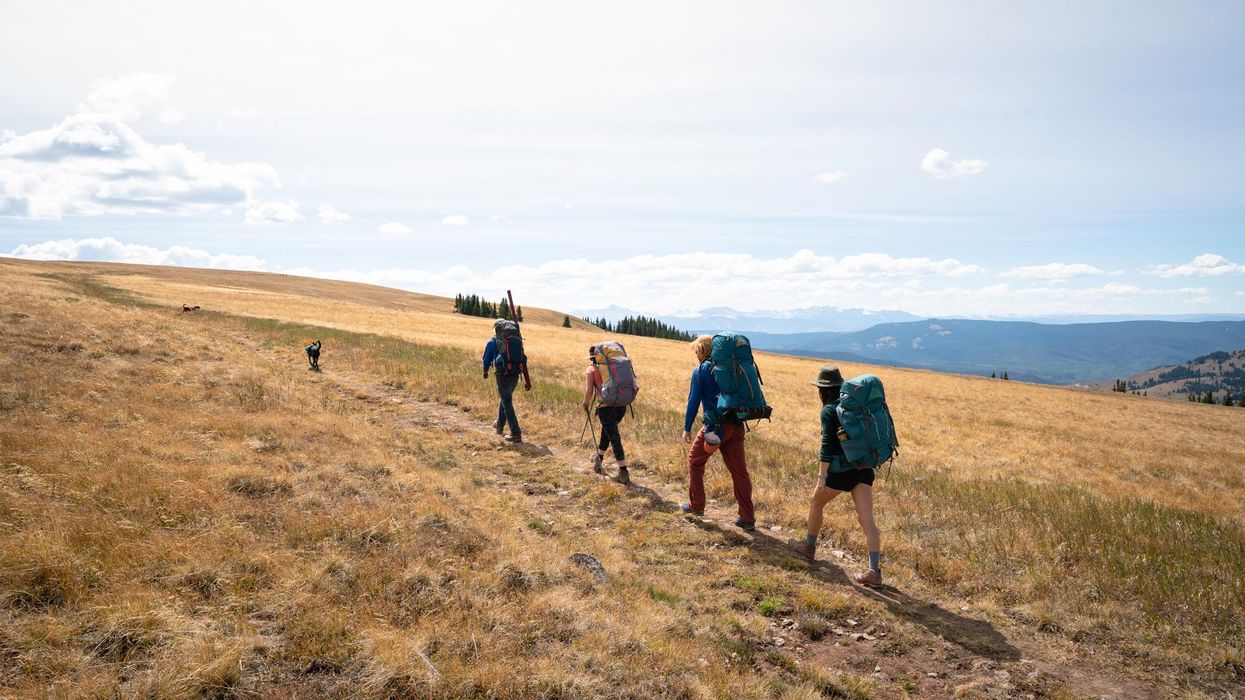 Nothing quite compares to the sensory experience of communing with nature—the feeling of an uneven dirt path below your boots, sounds from the wind moving through a tree canopy above, and breathing in fragrant forest air that smells of soil and leaves baked in the warm sun. The last year and a half has emphasized the restorative powers of spending time in the wilderness, and backpacking, specifically, is a reliable way to rehabilitate your sense of calm.
"The silence, beauty, smells, and removal from everyday distractions that hold you in the moment. The feeling of a body working hard, seeing the stars in their magnificence, and having time to reflect," Barbara Angell says of what draws her to this lifestyle. The California native who grew up surrounded by towering trees has been backpacking for 45 years and reflects on her first trip—35 miles from Big Sur Station over the mountains to Arroyo Seco—as momentous. "After finishing, we had to hitchhike back to our car in Big Sur. Luckily, we were able to catch a few rides, and in Carmel a truck picked us up and as we traveled down the coastline to Big Sur, the sun was setting and the air was warm and it left an impression that lasted a lifetime."
These types of watershed moments aren't uncommon when backpacking. In contrast to regular camping, adventuring into the backcountry offers an opportunity to escape the crowds and cultivate "an appreciation of the beauty of silence," as Angell puts it. "With backpacking, you can go far beyond where the day hikers are, or the car campers, finding solitude and some of the most beautiful untouched areas that are totally off the grid," Kelty's Nels Larson tells Coveteur. "It takes time and effort, but it's worth every second. With a little research, the right gear, and a solid backpacking buddy, it'll be an experience you won't forget."
If you've never backpacked before, Larson defines it as an overnight or multi-day hiking trip with all your gear carried in your backpack. No cars, no coolers, no toilets—just you and the unknown frontier. Below, a first-timer's guide to backpacking, including where to go, what to pack, and safety tips to keep in mind whilst off the grid.