Culture
Art Basel 2021: Everything You Need to See, Eat, Drink, and Do in Miami
The Super Bowl of the art world is returning to Miami this weekend, here's what you need to know.
From December 2 through December 4, the titans of the art world will flock to Miami, Florida, for four days of sun, sand, dealmaking, power-lunches, and establishing who the creatives and artists to watch will be for the next year. Everyone from rising, talented artists to seasoned gallerists and curators will be in tow. While the week has grown to be one of the most important events of the year for the art world, plenty of amateurs and enthusiasts also come out—sure, to appreciate art and those who toil away at their respective art—but also for the scene and to be seen. Known for its parties and power brokering, we've compiled all the places to add to your to-do list for anyone headed south for this summit.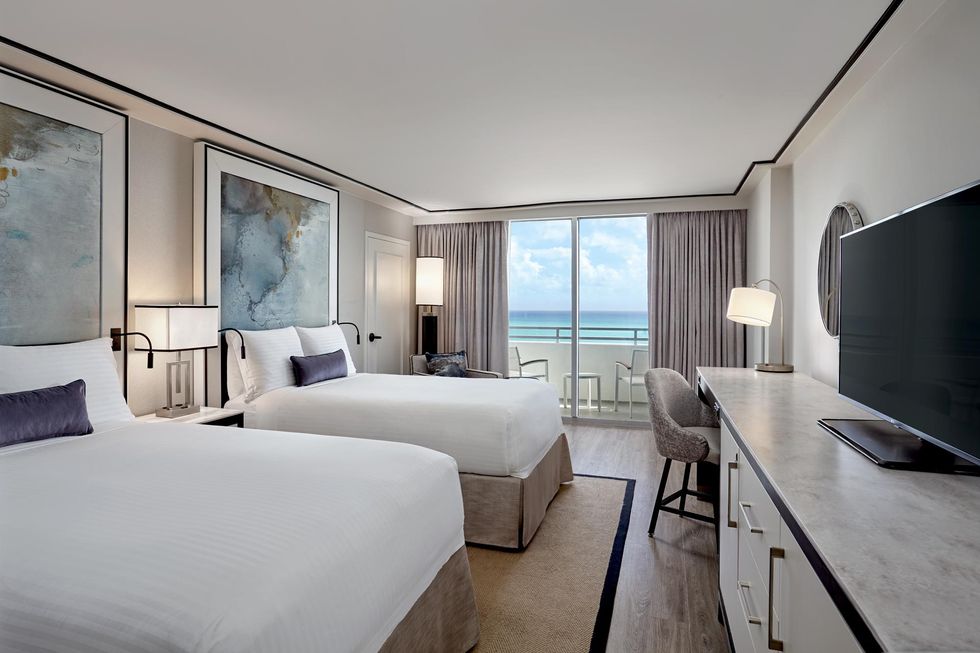 Photo: Courtesy of Loews Miami Beach
Anyone going to the fairs and looking for a place within walking proximity to the convention center, look no further than the Loews Miami Beach. For parties in South Beach, a quick cab or Uber ride has you there in minutes. The pool deck marked the perfect spot to lounge around with a cocktail while scoping out dealers from abroad waiting to book a reservation at Exhale Spa or Lure Fishbar.
Further north by a few blocks, the Miami Beach Edition is attracting younger guests for its sleek modernism that's perfect for a coffee meeting during the day and perhaps even better for a cocktail with that same associate later that night. The hotel is also playing host to some of the more sought-after guest listed events throughout the week.
Over in Wynwood near the design district, anyone perusing the offerings at nearby fair Design Miami should check out this trend-forward café for a quick lunch and a coffee while gallery hopping through the afternoon. Breakfast is also available all day, so if you've spent the night out on the town, feel free to push that frittata meeting back to 11:30 instead.
Just because you're in Miami now doesn't mean you need to leave New York favorites behind. Major Food Group's recently-opened outpost of Carbone in Miami Beach suggests that people should still indulge in expertly-crafted Italian faire when reconnecting over work. The reservations list can get booked up quickly for this newcomer though so act fast.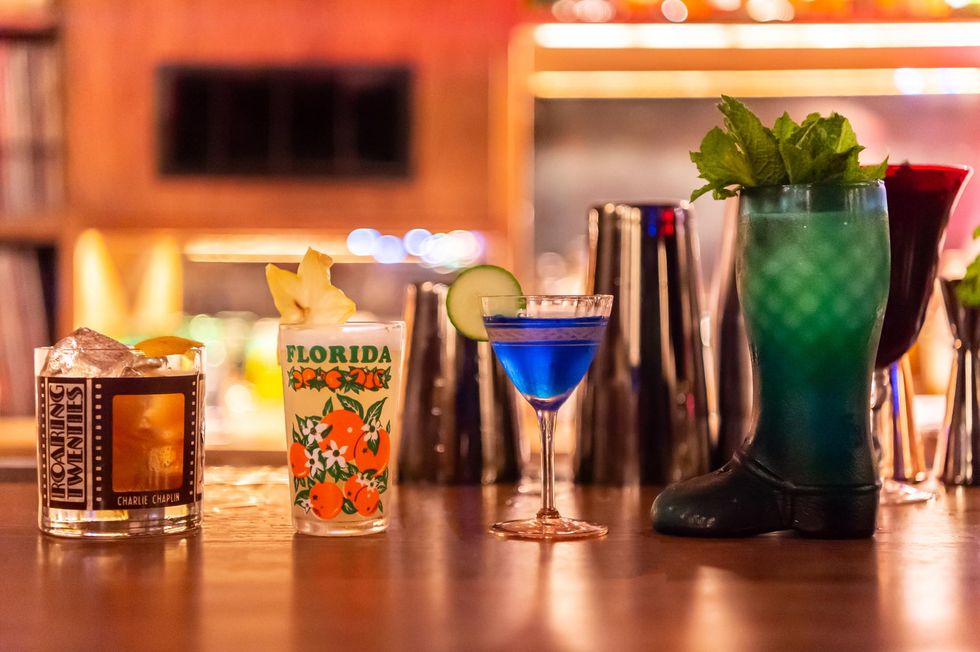 Photo: World Red Eye
Taking a cue from Japan's smaller-scale bars that are always offering vinyl record selections, Dante's offers up high class cocktails with lo-fi audio pairings. Make a reservation and set up a time to get away from the bustle of Google Calendars and parties and chill out over a few records.
Most of the parties happening this week will be stretching long into the night and not happening at the local watering holes, but behind the velvet ropes of hotels and private clubs. Soho Beach House has been home in years past to some of the most talked about events of Basels of yore. Get ahead of it this time by securing your name on the list or uppering your own home-city membership for access this time around to Miami's outpost.
Your Own Pool Deck
Whether you're coming from New York, Paris, Tokyo, or further, it's December and probably really cold back home. Make the most of this time in the sun and spend your afternoons arranging cocktails poolside, wherever that might be along the beachfront hotelscape.
The Parties We're Excited About
While there's so many events, dinners, and openings going on to mark on your calendar, some are standing out with bold letters on our Google Calendars that we're making sure to be there for. These are all expected to have a guest list ahead of entering, but with the week's biggest names all in tow. The Sagamore Hotel's opening night party is looking like it will be the place to be on Wednesday, as will Whispering Angel's series of events throughout the week. On Thursday, Gucci is hosting an event in celebration of Mickalene Thomas' Monograph—the evening will feature music by Kitty Ca$h. On Friday, Emily Oberg and Miami king David Grutman are hosting a private lunch to celebrate the launch of Prince x Sporty & Rich, and that night, Playboy and BIGBUNNY are presenting "A Night of the Surreal," at Casa Tua. PAMM will also be holding artist and musician performances throughout the week late into the evening.
Top photo: Courtesy of Miami Beach Edition
Want more stories like this?
The Best Places to Book a Cozy Cabin This Season
The Ultimate Guide to One of the Most Picturesque Cities in Mexico
The Very Best Cocktail, Coffee, & Food Spots, According to Stylish Aspen Locals