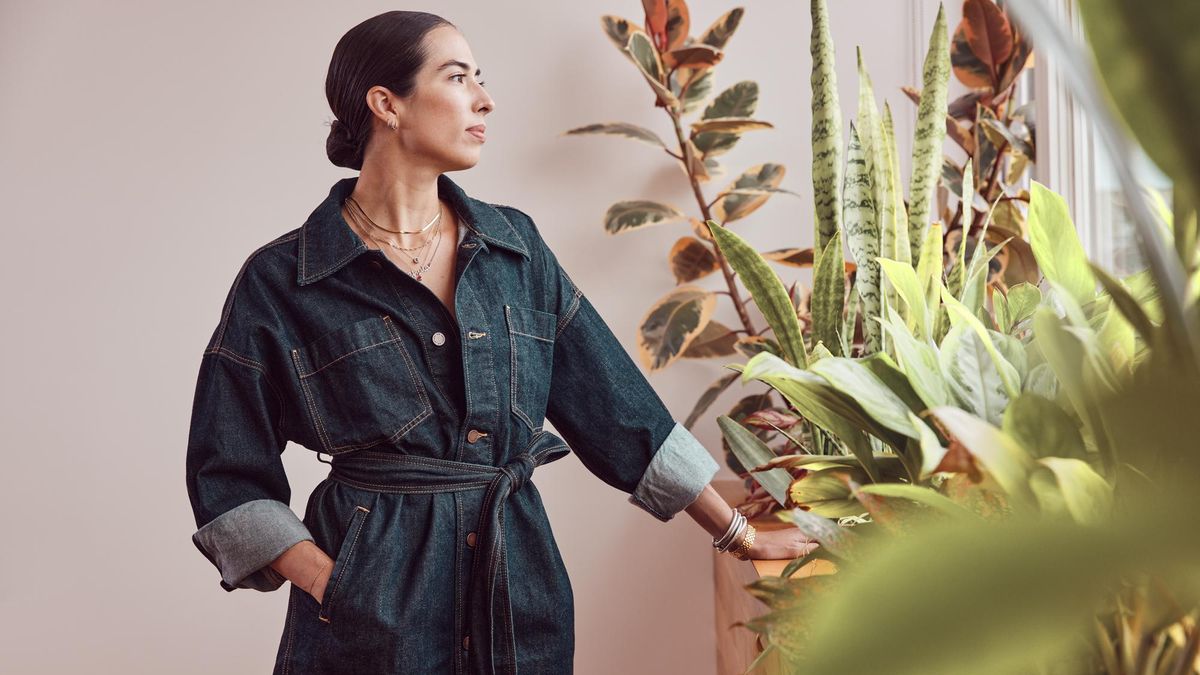 Fashion
7 Perfectly Balanced Ways to Wear Relaxed Denim All Week
As seen on one of Coveteur's own. In collaboration with AG.
Brook Pifer
Alexis Badiyi
Photo Assistant:
Michelle Garcia
Hair & Makeup:
Gregg Hubbard
DIT:
Mat Gaver
It's fact: Relaxed-fit, borderline-oversize, clothing is timelessly cool. Especially when balanced in proportion. For instance, a billowy pair of paper bag jeans look downright elegant with a fitted shirt tucked into the waistband. Likewise, a long trench worn open over a slim-fit-jeans-and-tee ensemble serves as a graceful, flowy complement. The result of these foolproof fashion equations is cool and, most importantly, comfortable. And the seven looks below demonstrate this perfectly.
Starting with modern classics by AG—naturally including jeans—stylist Alexis Badiyi created a week's worth of outfits that are impressive yet easy to achieve. Demonstrated on Coveteur's Director of Brand and Client Strategy, Giselle Persak, the outfits feel polished enough for weekday meetings, but also feature a few slightly more spacious silhouettes that'll make you happy to recreate them on the weekend, too. Ahead, Badiyi shares a breakdown of the fashion math and specific advice for mastering proportions.