Interior Design Accounts That Actually Showcase Attainable Spaces
These Instagram accounts feature chic-yet-practical interiors—providing accessible design inspiration for your own home.
Interiors
It seems like everyone and everything has an Instagram—the neighborhood restaurant down the street that posts their daily specials, your brother's dog who has more followers than major influencers do, and many of your friends' babies who are already taking the world of social media by storm. The latest sector to enter cyberspace? Homes. And we're not talking about home inspiration accounts—many individual homes now have their own Instagram accounts, and their owners seem to know all their best angles. The allure of these spaces? Most of them seem relatively accessible compared to the perfectly-manicured interiors of our favorite design magazines, making the inspiration more attainable. The best part? Many of their owners aren't even in the interior design space at all.
While everyone's living space is different, there are a few ways to elevate your home without having to break the bank or make major changes. These accounts are proving one photo at a time that a little goes a long way, and you don't need to tear the place down to create an Instagram-worthy living space. Below, our favorite accounts to follow for accessible interior design inspiration.
Photos: Courtesy of @livingbylo
In this Montreal apartment, every piece of furniture is a work of art. It's also an excellent lesson in feng shui, with well-curated pieces arranged thoughtfully within the space to create a sense of balance.
Photos: Courtesy of @mia_loves_things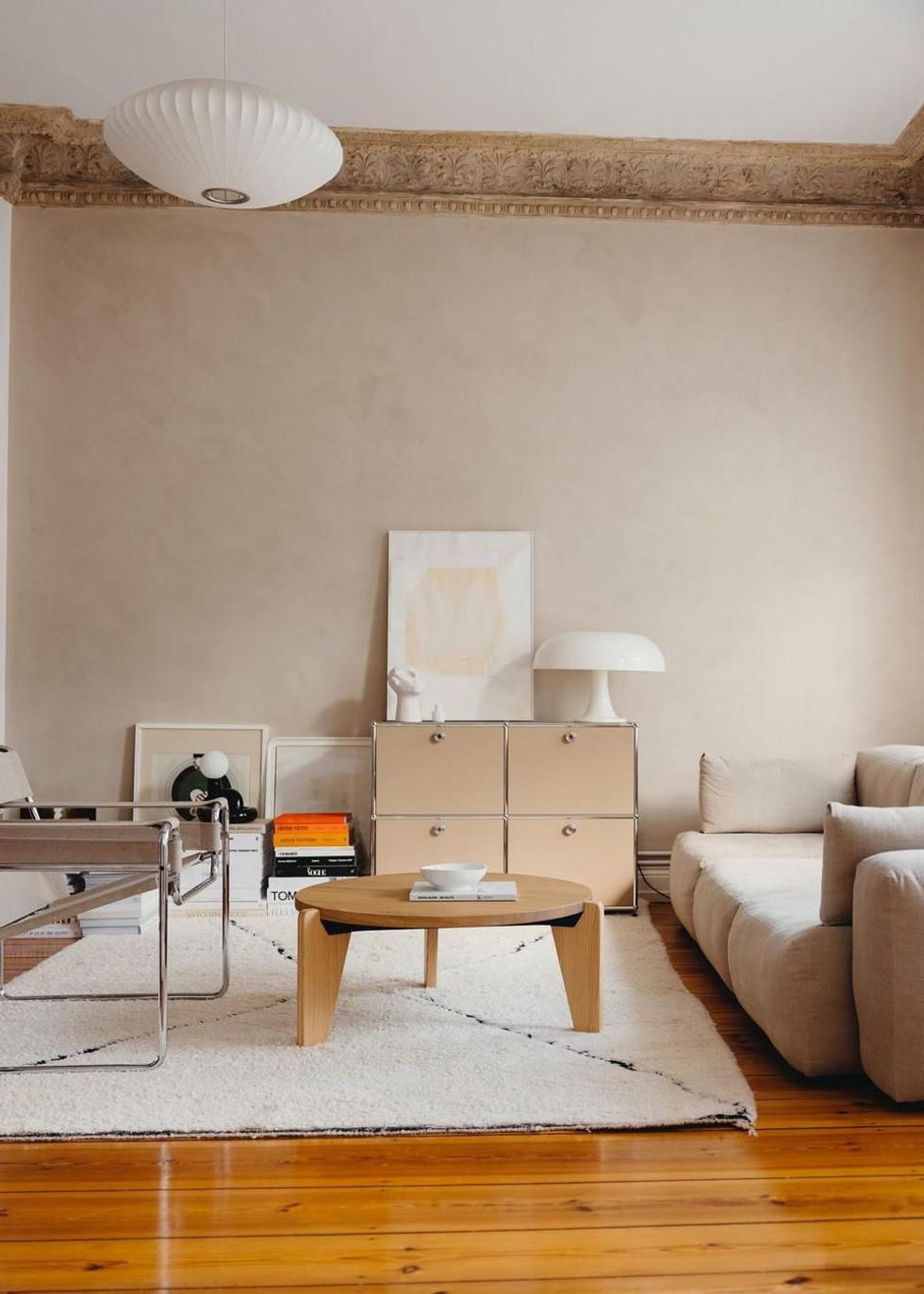 This multidisciplinary artist's home is a breath of fresh air, largely in part due to her bright works displayed in nearly every room. The pops of color are a great contrast to the otherwise neutral space, and the midcentury mahogany hues make the space really feel like a home.
Photos: Courtesy of @simonepolk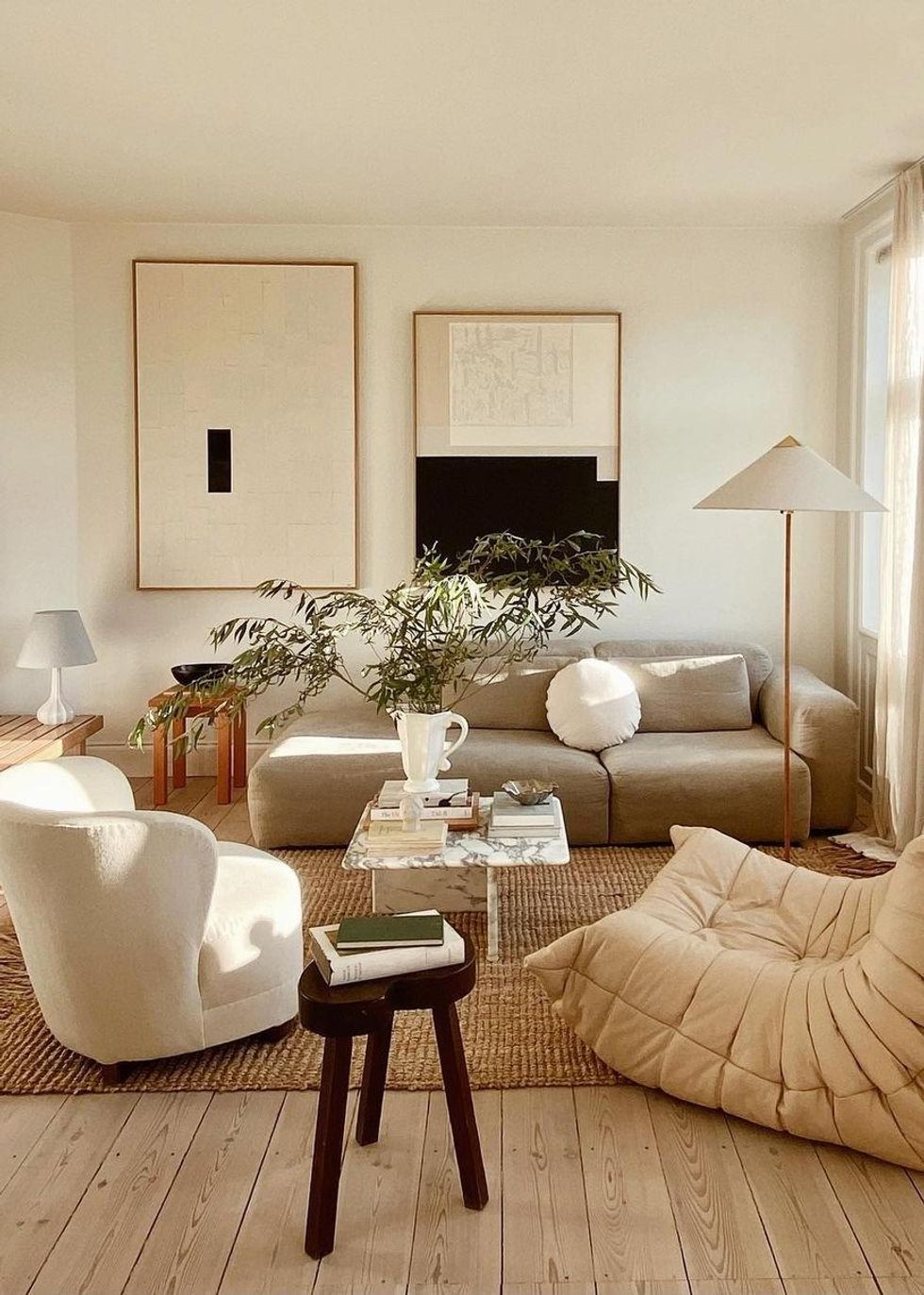 This artist's apartment is an advertisement for neutrals, showing that beige and off-white truly can be the star of the show if done properly. If you're clean (and responsible) enough to avoid staining the furniture, this is an easy and surefire way to infuse a bit of zen into your home.
Photos: Courtesy of @pippilottaauschamburg
The bedroom in this Hamburg apartment has us instantly re-thinking our current bedding—the bright color and unique pattern are the focal point of the room, completely transforming it without fussing around with furniture. Bedding is an easy (and quick) fix if you want to spruce up your space without overhauling the entire room.
Photos: Courtesy of @altbau.zweiundzwanzig
When working with a smaller space, large mirrors are a design trick that will instantly make a room feel larger. They're also great if you're working with a larger wall, as you can usually find big mirrors on resale sites for a much lower cost than big scale art pieces.
Photos: Courtesy of @minimal_interior_space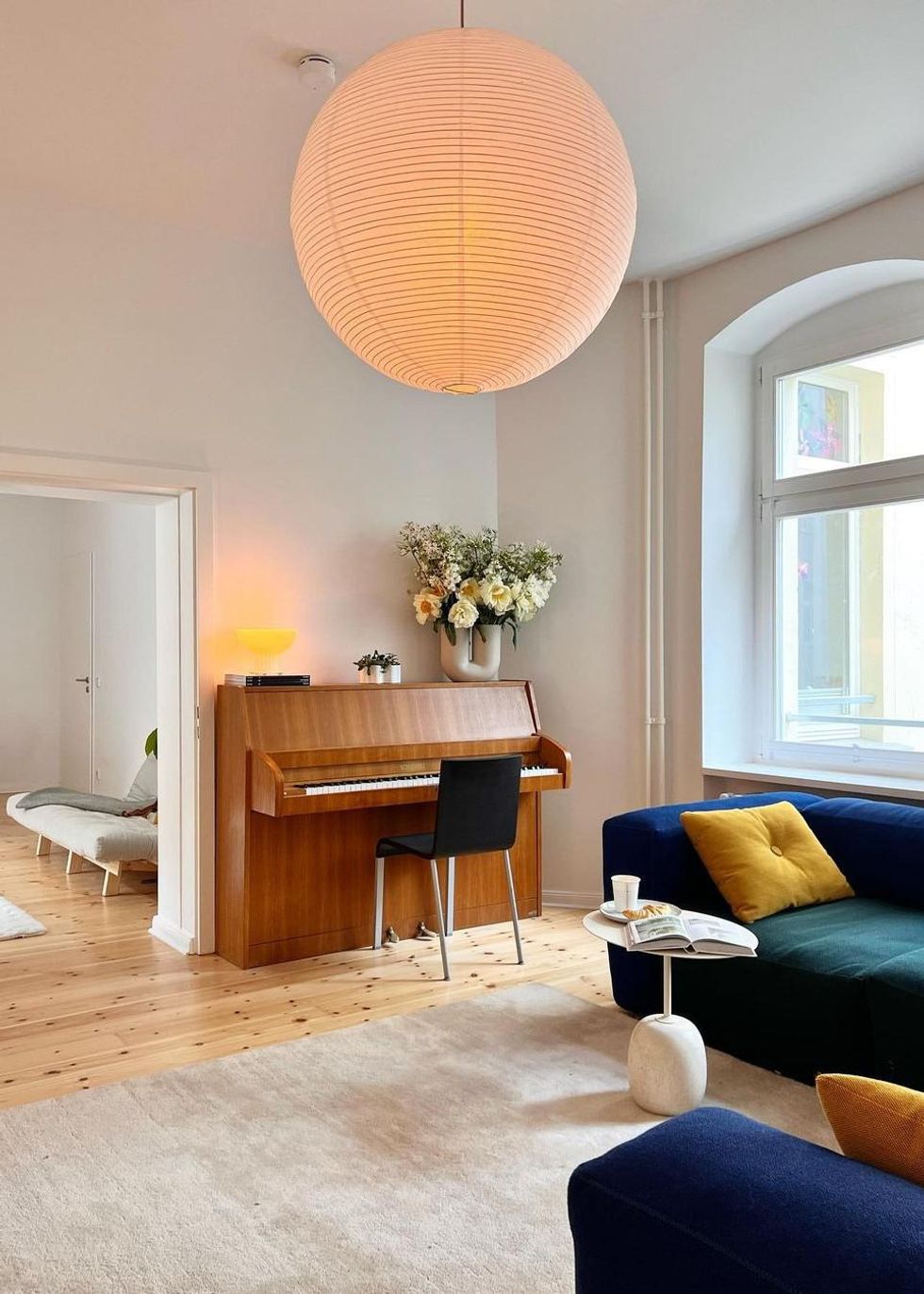 This 100-square-meter apartment proves that you don't need a magazine-worthy house to create magazine-worthy interiors. Swapping out small overhead light fixtures for something with a little bit of volume is a great way to fill space and create a new sense of dimension within a room.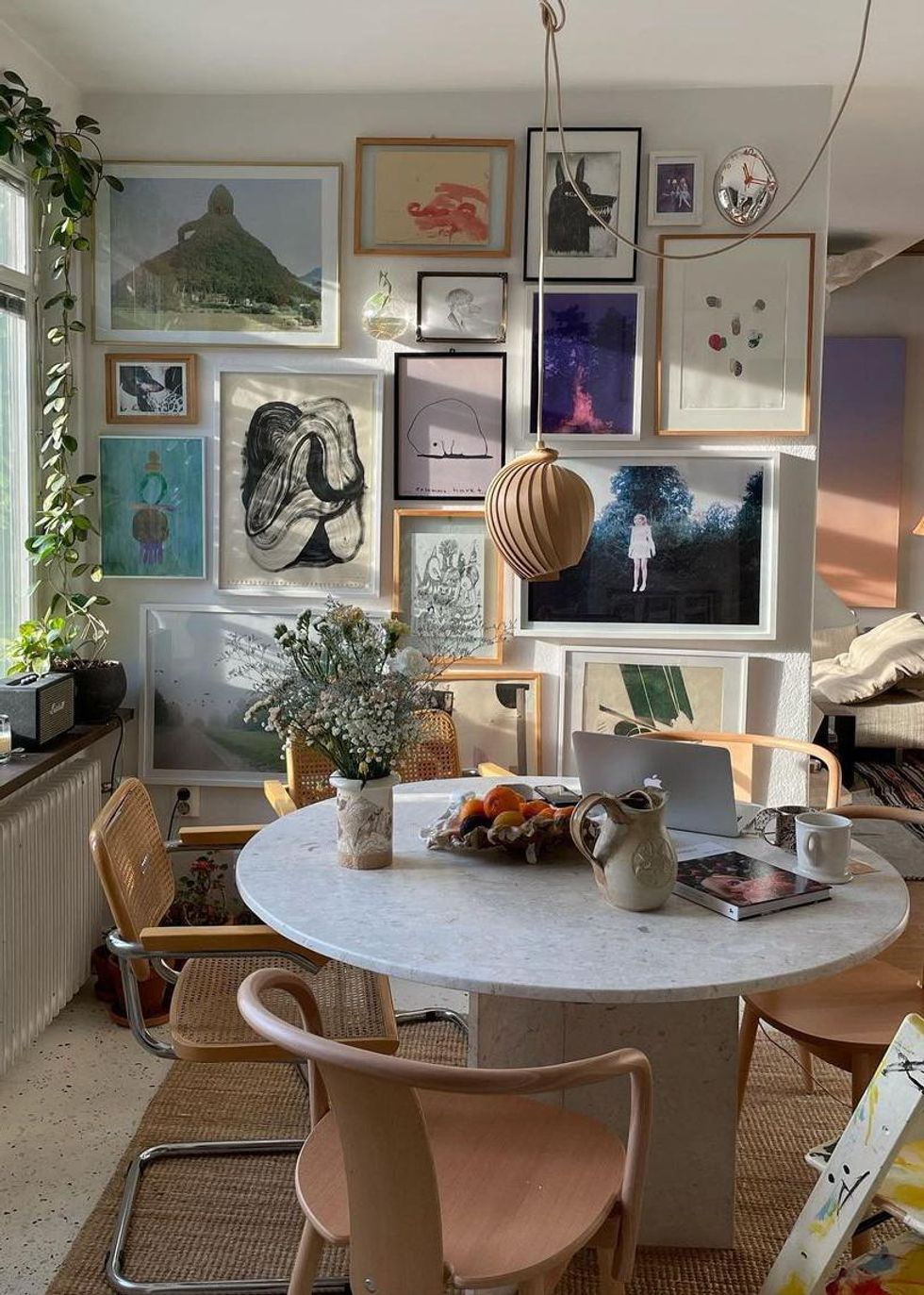 Photos: Courtesy of @ettrumtill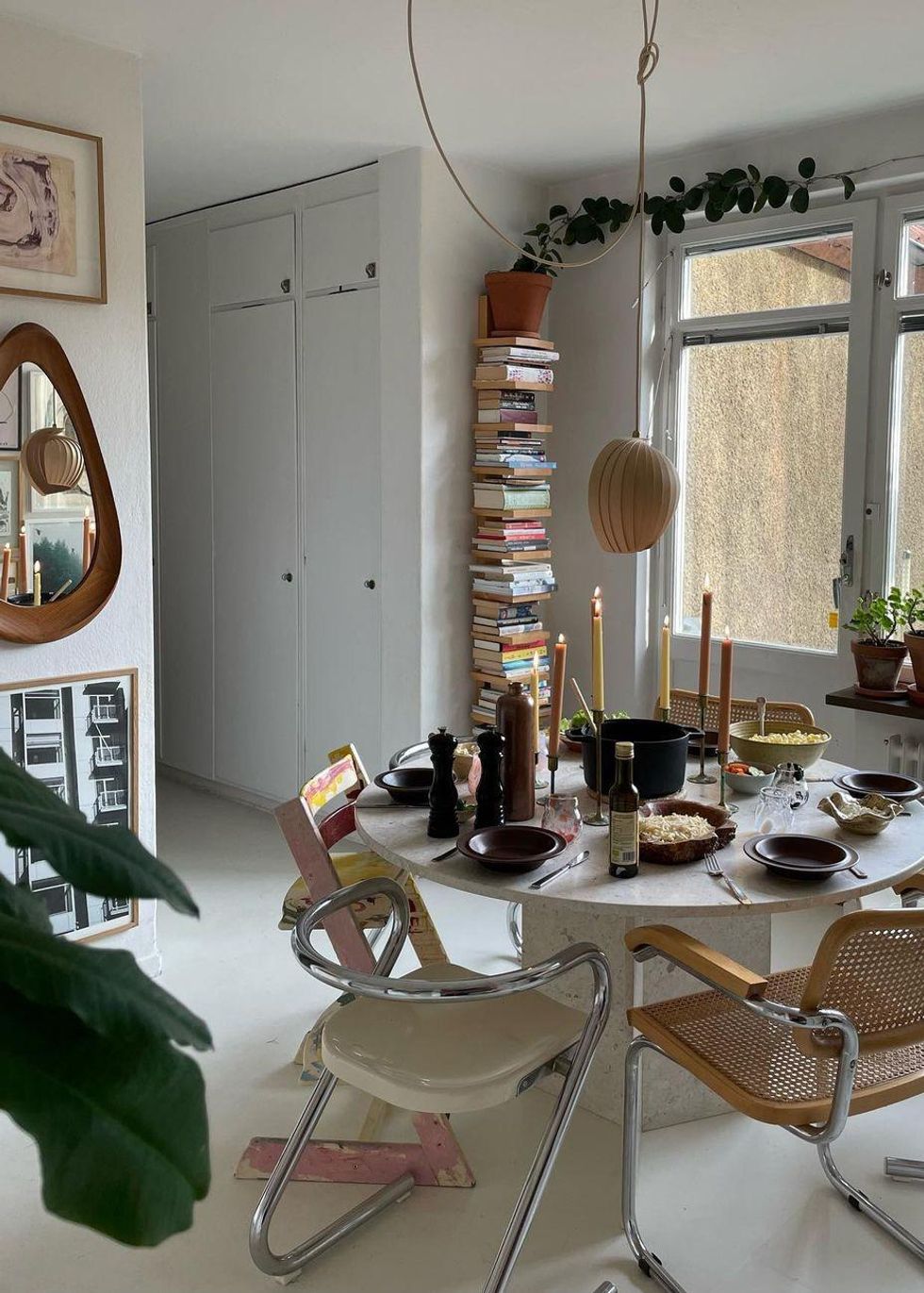 In this country home, more is definitely more. The gallery wall showcases an eclectic range of art, from photographs to sketches and everything in between. It's incentive to buy what you love without overthinking it—if hung with care, it will come together perfectly.
Photos: Courtesy of @jess.at.home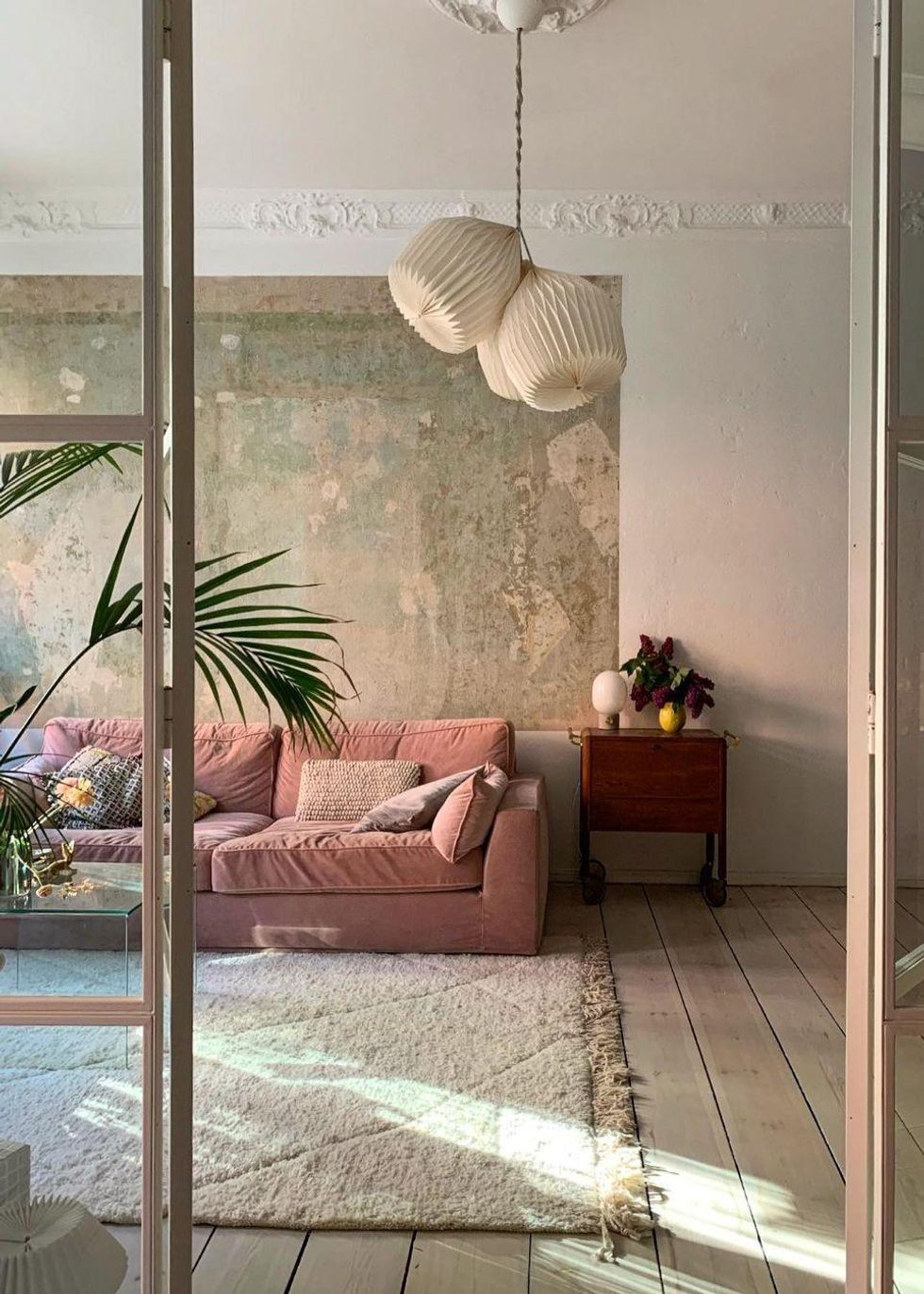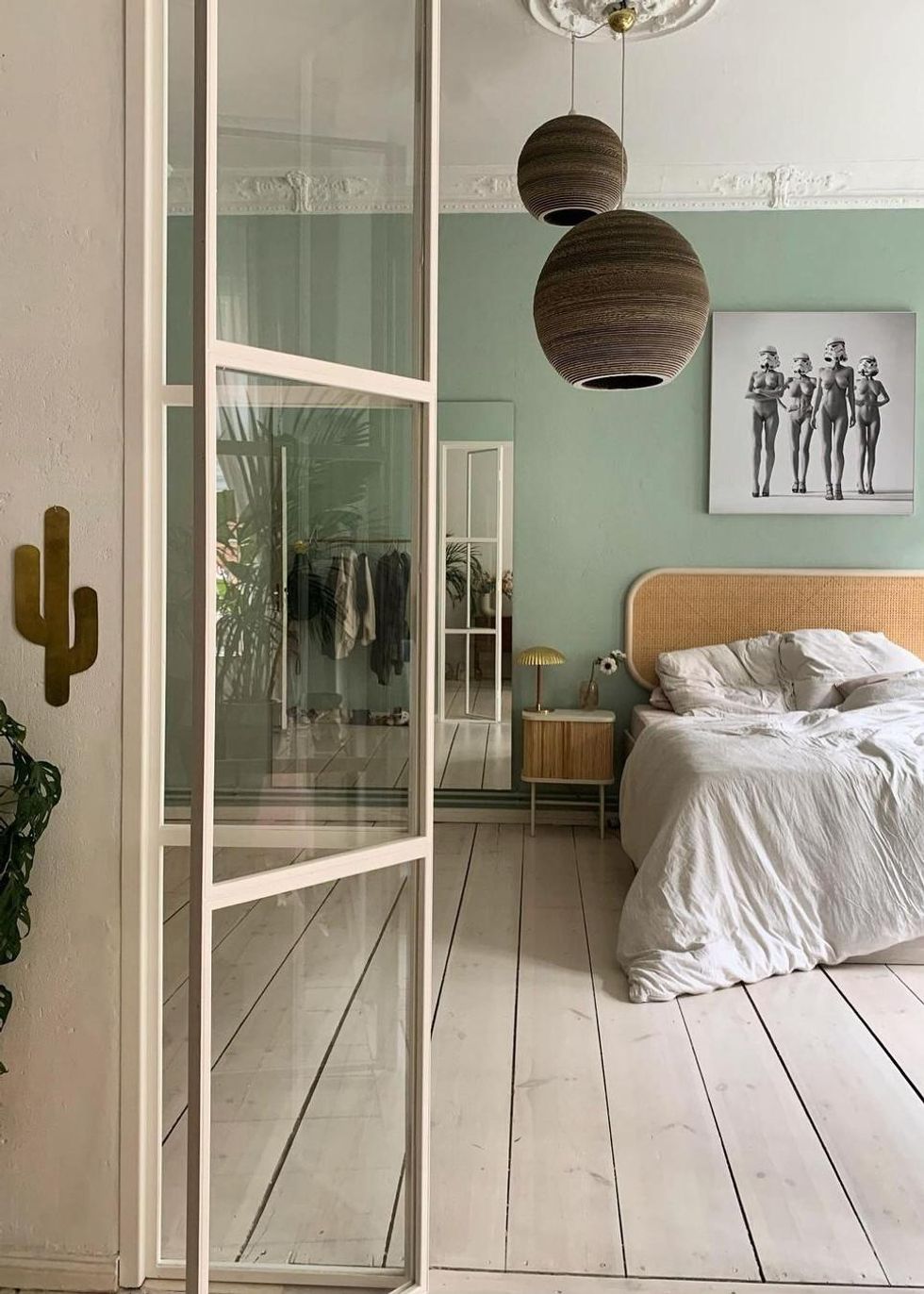 If you've been thinking of finally painting that wall a bold color but haven't quite worked up the courage, this Berlin apartment will have you heading to the hardware store in no time. The bedroom's blue hue has a calming effect that most hotels can only dream of. It instantly elevates the room, and the simplicity of the furniture and decor allows the color to be the star of the show.
Photos: Courtesy of @a.start.of.something
If you've been staring at that blank white wall for months and still aren't sure what to do with it, these shelves are an easy solution. Easy to install by yourself (or with the help of a Task Rabbit) and affordable, floating shelves not only make a room feel finished, but are a great way to showcase your books and knick-knacks.