Four Fashion Industry Veterans Share Career Advice for the Current Moment
If you're out of a job or struggling with a virtual work environment, read this.
Career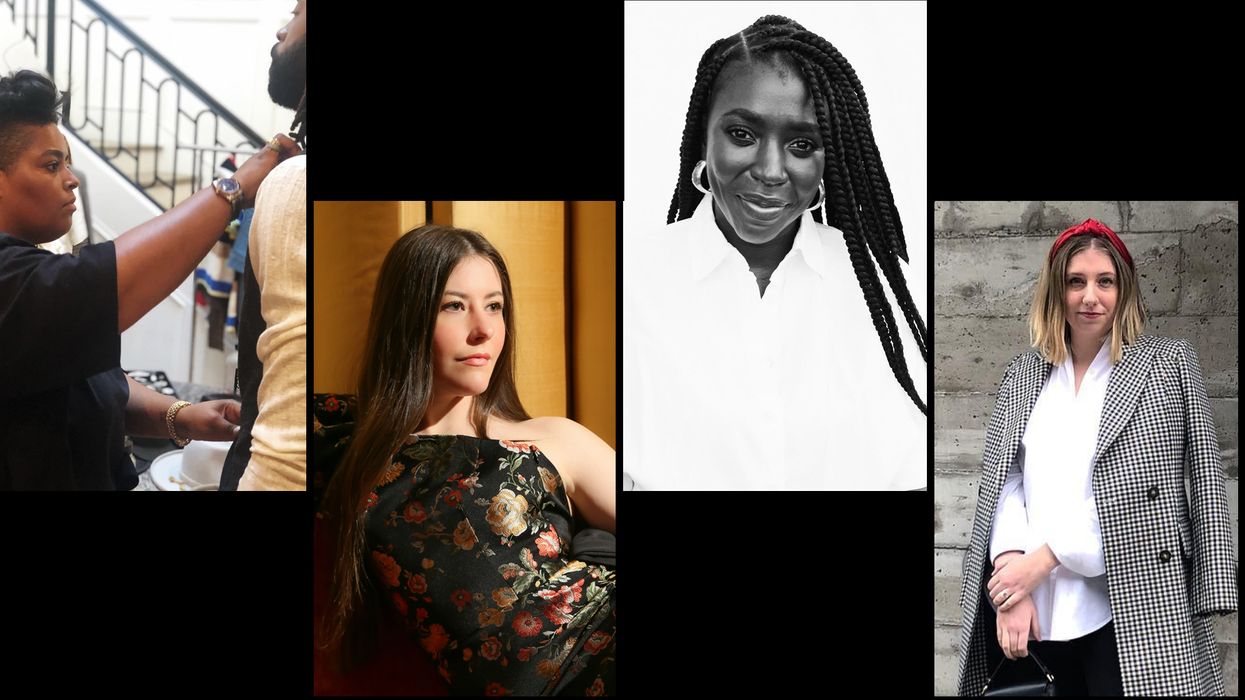 Starting (or growing) a career in the fashion industry is difficult regardless of extraneous circumstances. The industry is one built on antiquated stereotypes of cattiness and nepotism—some true, some not—that often act as mental, if not physical, barriers to entry. Now layer on a pandemic, and all the lines are blurred. Not only are we relegated to a purely virtual medium, but finances are tight all around, which means fewer job opportunities in an already crowded market. So we've asked a few friends of Coveteur that work across various segments of the industry—from design to PR to editorial to styling—to share a little wisdom on not only how to secure a job, but what to do in the meantime if you're not having much luck.
Our Expert Panel:
---
Publicist; Founder, Tenique Bernard Consulting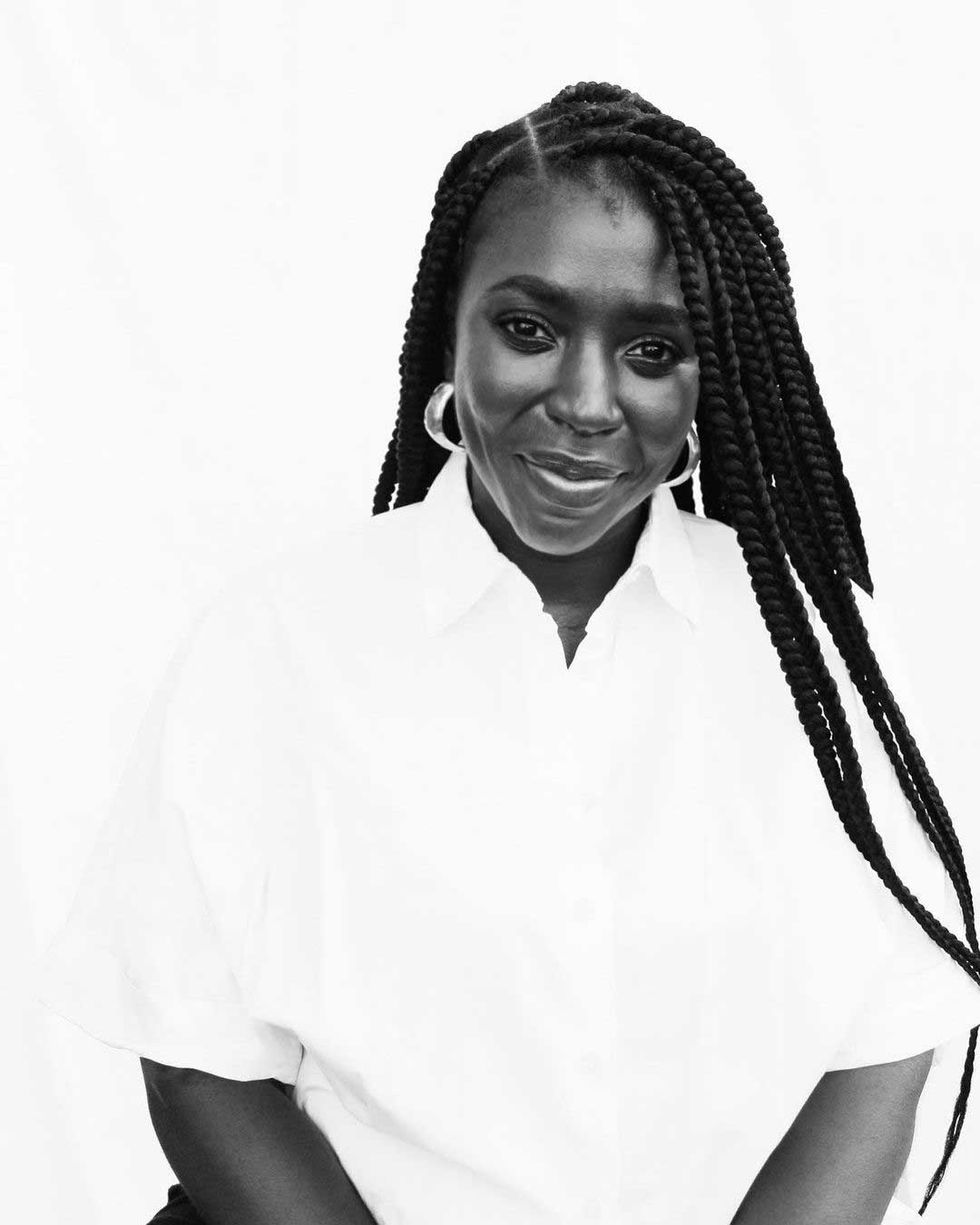 Photo: Courtesy of Instagram/@teniquebernard
How she got her start:

"I started my career in fashion in 2007 freelancing at the CFDA, supporting the PR and Events team on the CFDA Awards and 7th on Sale. Post-CFDA, I got another freelance job at Calvin Klein working on their runway shows. Shortly after that, I began at Ralph Lauren, where I was for eight years. There I learned the most about the business and real-world implications of public relations and was promoted from PR coordinator to PR director in my time at the brand. I began at KCD in 2016, where I worked with a range of clients, from Public School, G-Star RAW, and Kate Spade to Brandon Maxwell. I also got a ton of events experience at KCD, working on major red carpets and runway shows each season. Now I'm working for myself at my own consulting firm, Tenique Bernard Consulting. I'm excited to use my experience to nurture and uplift emerging brands, Black-owned brands, and women-led brands!"


Fashion News Editor, Vogue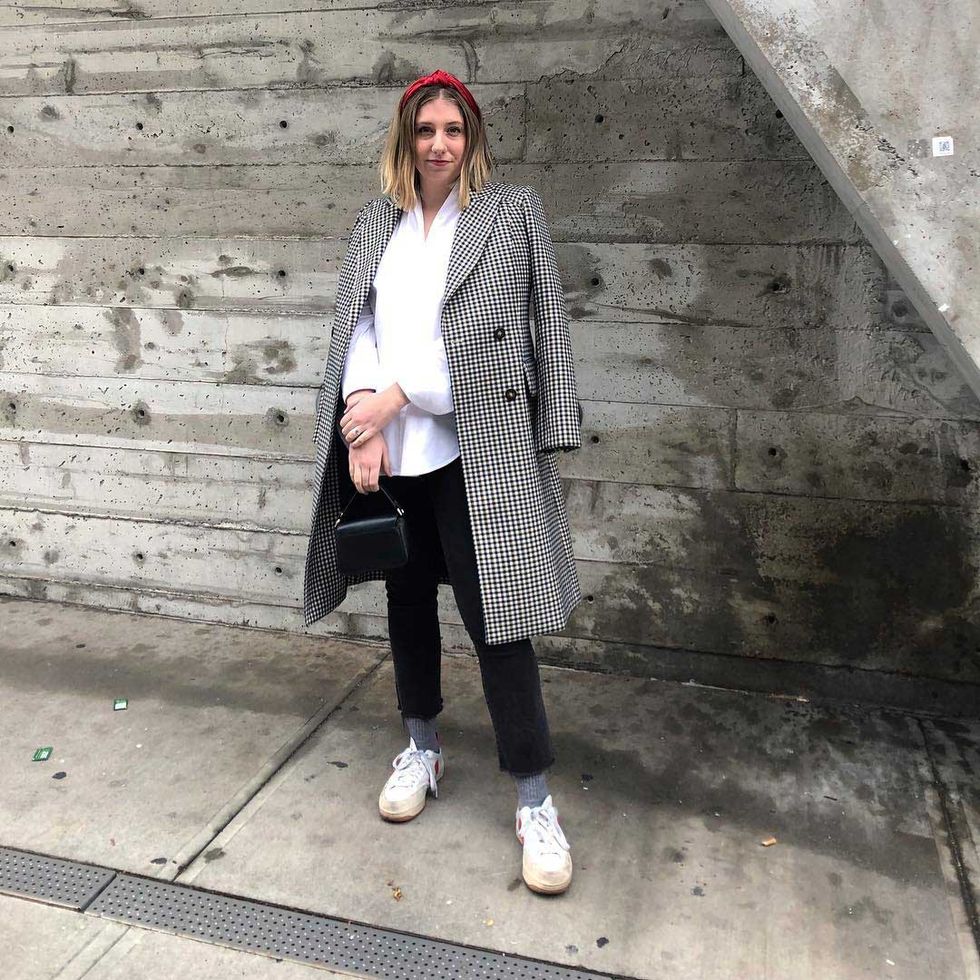 Photo: Courtesy of Instagram/@sarahjanespellings
How she got her start:

"I've had an incredibly lucky start to my career. Through my college, I got an internship at New York magazine's The Cut the spring of my junior year. When I graduated, I became the morning writer for The Cut, blogging from 5:00 AM to noon, and was brought on full-time after about a year and a half to be a fashion writer. Two years later, I got hired at Vogue as fashion news editor. I started my current job right as everything went into lockdown."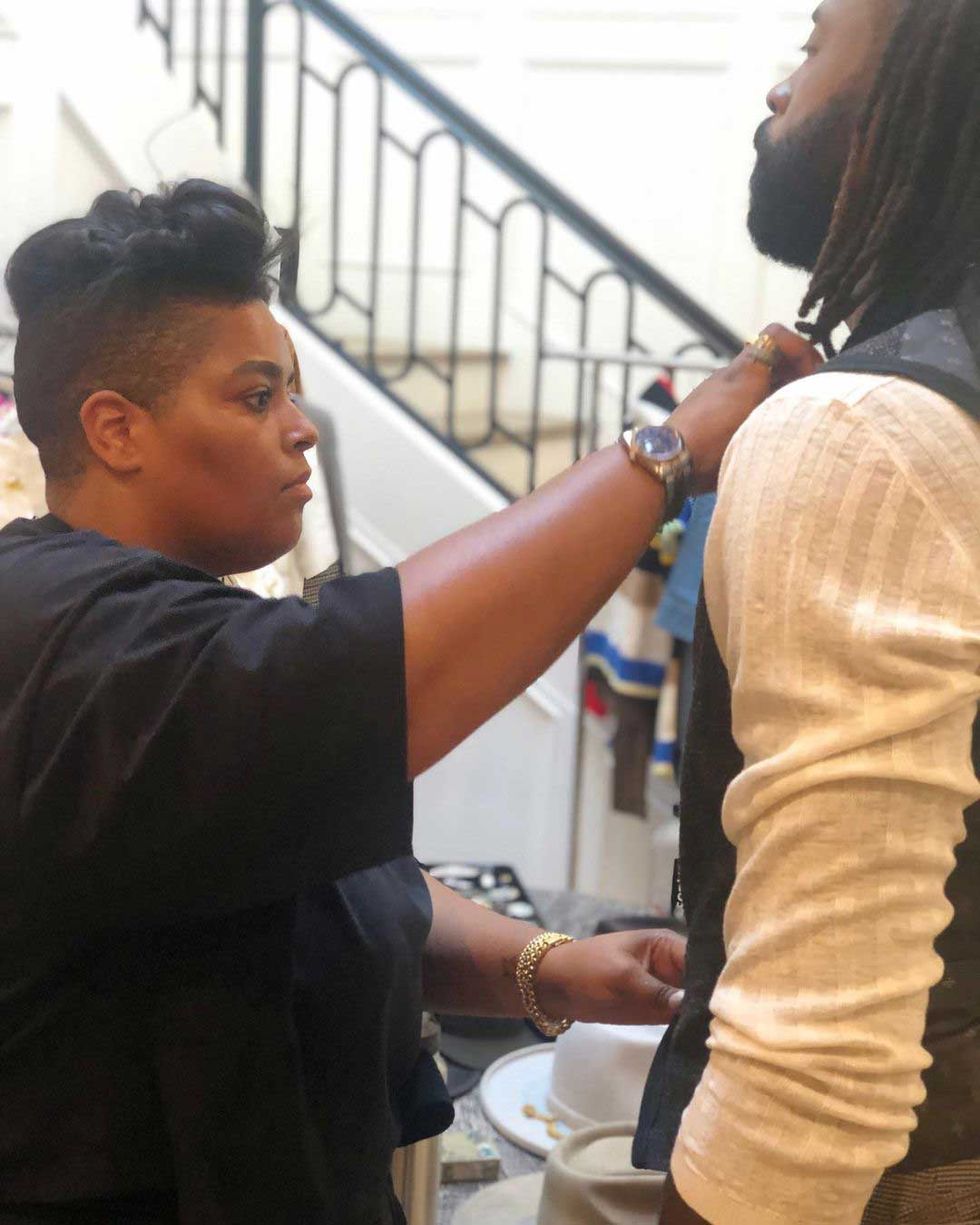 Photo: Courtesy of Instagram/@courtneydmays
How she got her start:
"I graduated from the University of Michigan with a degree in art history. I moved to New York with the hopes of pursuing my master
'
s. I fell in love with the fashion community and worked with
Tracy Reese
, pining after the idea that she was THE first Black woman to show at New York Fashion Week. While working in her retail store in the Meatpacking District, I met a woman who was interning for a styling agency. I sent my r
é
sum
é
in, and quite literally a day later, I was pulling jewelry for Ciara for David Letterman. I worked my ass off as an intern for over a year and later became an assistant for five years, working under
Rachel Johnson
, a woman who I consider the pioneer of the athlete style movement (if we
'
re calling it that). Then I finally moved to Los Angeles to start my own business."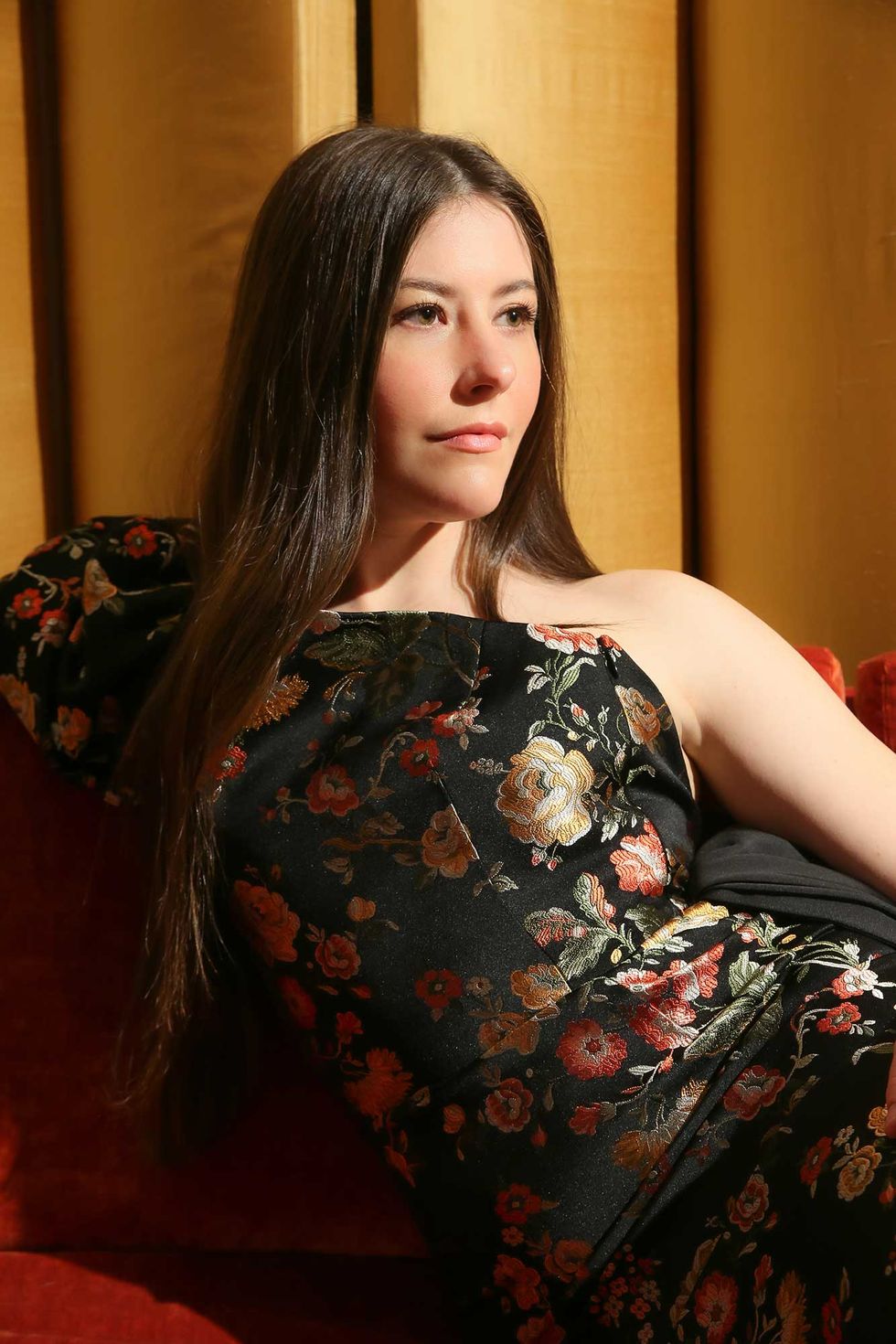 Photo: Courtesy of BFA / Matteo Prandoni
How she got her start:

"I started a clothing line while I was in college, which I ran for eight years, and then founded Markarian four years ago."


Their Advice:
What stands out to you on a r

é

sum

é

?
TB:
"Beyond the content of the r
é
sum
é
and the experience matching the opportunity we're hiring for, I like to see a r
é
sum
é
that is organized and well formatted. I think it says a lot about a candidate when they put that extra effort into the small details on a r
é
sum
é
. I'm not necessarily interested in graphics or a complicated design, but more a clean, streamlined document that clearly outlines your experience. Also, important to include the year you graduated or expect to graduate!"
AO:
"No typos or spelling errors! I know that seems like a given, but you have no idea how many I have seen. Attention to detail is so important, and preparing properly shows respect for someone's time."
...versus a pitch:
SS:
"A strong point of view and a plan. For me, I want a one-paragraph explainer of the story with a really clear, enticing thesis statement, how many words it would be, who your sources are, and when it should run. Also, if someone doesn't get back to you, don't be afraid to follow up, and try not to take it personally if you don't hear back (it's so hard, but that thick skin is necessary)."
What resonates with you in an interview? Is this the same case with an interview via Zoom?
CM:
"I love chatting with someone who can have a great conversation, but also uses that opportunity to express the tools they have to be a great addition to the team. You are with your team day in and day out, leaning on each other to get the job done. I like to know that we vibe well, but that you are also professional and personable enough to send a proper email and talk to clients/vendors on my behalf. Zoom is *sigh* our new reality. So yes, I would expect the same etiquette of an in-person interview virtually. Also, considering we work in the style world, it's always nice to see a little effort on the part of the interviewee. Put on a red lip and a cute top, consider your background and lighting. Attention to those details lend to the idea that you would consider those things with a client project."
AO:
"It is important to show that you have confidence in yourself and your abilities while you are speaking, which applies to interviews in person and on Zoom."
If someone is out of work and struggling to find a job in your field specifically, how would you suggest they better their r

é

sum

é

/portfolio in the meantime?
TB:
"I had a career coach that guided me in updating my r
é
sum
é
and gave me tips on how to tackle my job search and treat the search like a job in itself. I think this can be a good place to start. If paying for a career coach is cost-prohibitive, there are so many free resources out there. PR is all about relationships, so I would explore the relationships that you have or the ones you want to cultivate. Also, let everyone in your life know that you are looking for a job and what industry you want to work in. You never know who can help or who knows someone who can help."
SS:
"It's such a cliché, but write any way you can. Start a newsletter to develop your voice and figure out what kinds of writing you like to do."
AO:
"Experience is key. Leverage your creative skills in interesting ways via platforms such as Instagram and Etsy, which will build your portfolio, showcasing not only your design skills but your creative thinking. This can also provide an income while you are looking for work. You can take online courses to further your knowledge. You can also explore your pre-existing network and reach out to friends and colleagues who work in adjacent fields or who are working on projects you may be interested in. You never know what connections you might have that are hiding right under your nose."
How do you recommend people go about networking in a purely virtual environment?
TB:
"Well, first I want to say that I think networking can seem really hard and super intimidating, especially virtually! But as I was saying before, utilize your own network and expand from there. I often connect with people from my high school and college through the alumni office. You really never know who could be a part of that immediate network. However, I completely understand that this may not be a reality for people who are not based in NY/L.A. or went to a school with a thriving alumni network. If there is someone who you admire and you really want to meet them, the best thing you can do is shoot your shot. I have people cold reach out to me on LinkedIn a lot, and I tend to get back to them and offer any advice or guidance that I can."
SS:
"Use social media to your advantage, and study the media landscape. The more you know about editors you're pitching to, the better you can tailor your stories to fit their needs. Don't just follow your favorite, established writers—reach out to other writers, PR professionals, designers, and editors who are starting out, as well. If you send a cold email asking for someone's time, be conscious of how you can make it mutually beneficial. For example, come prepared with pitches if you're meeting with an editor."
CM:
"Email is king...QUEEN! I am not a huge fan of the social media DM when looking for a job opportunity AT ALL. Email is the most professional route, but maybe I'm kind of old-school."
Do you think employees should still push for a promotion even if they know their company's finances are tight? If so, how do you recommend going about that?
TB:
"Absolutely! You may not get the salary increase if the company recently had pay cuts, but that title change can make a huge difference and show that your employer values you. I would still ask for a salary increase and negotiate a timeline for when you'll see that increase."
SS:
"The worst they can say is no."
CM:
"I think it never hurts to ask. If a promotion is not realistic (because now we are all just trying to get by), there may be ways to get some extra cash on certain projects or additional tasks."
AO:
"I do think it is important to know your worth and to have a conversation about what your needs are within the company."
Are there any new benefits that have emerged out of this pandemic-induced digital environment that prospective employees should be taking advantage of?
TB:
"This is a great time to tap into people you admire from whom you can gain knowledge. There are so many great podcasts, YouTube channels, and even TikTok accounts that are offering insight into the fashion industry. My friend Nikki Ogunnaike at
Harper's Bazaar
recently launched a podcast with her sister, noted fashion journalist Lola Ogunnaike, called
Well Suited
, and I have learned so much about their careers and the industry from listening."
SS:
"It depends, but I think there's more flexibility in where you're located, as many offices are remote. Which is great, because not everyone can afford to live in a major city on an editorial salary."
AO:
"Education and resources are so much more accessible now, which open the door to industries that were previously difficult to break into. More than ever, there are master classes and opportunities available for direct interactions with leaders in all fields."
Would it bother you if someone had a job outside of the industry under the current circumstances? Are there any specific jobs outside fashion that would serve you well as a designer?
TB:
"No, that would not bother me at all. People have to work to pay their bills. I think if you work in the service sector in any capacity, you can work in PR. So much of being a publicist is problem-solving, using common sense, and thinking on your feet."
CM:
"I always love when assistants are interested in all aspects of creativity. You dabble in interior design...cool. You also love photography and graphic design...amazing! Creativity is so fluid. All of those are absolutely useful in the style space."
AO:
"Not at all. There are so many skill sets that apply to any industry. I think showing an open mind and desire to work hard are the most important qualities. Interior design, the arts, or anything creative can be helpful, but also having experience in finance and technology are hugely beneficial."
Best piece of career advice anyone ever gave you?
CM:
"Do NOT ever wait for someone or something to give you your big opportunity. You are responsible for YOU. You are your greatest champion. Go out and make it happen! But also, a little piece of advice from me: Do not be mystified by the illusion of social media. Working in fashion does not equate to walking Rodeo Drive and Madison Avenue day in and day out in our designer looks. This is a tough, very hands-on job with a lot of admin, a lot of labor-intensive days, and sometimes outrageous expectations from clients. Be prepared for long days and hard work!"
SS:
"A professor told me to think of pitching as daily homework, not as a big test. It's scary to pitch at first, but it gets easier, and it's important to do it a lot. If you're confident that a good idea will come along again soon, it also softens the sting of rejection."
Want more stories like this?
This Is the Best Career Advice We've Ever Gotten
How to Stay Financially Healthy When You're Jobless
Interested in Selling Your Clothes? Here's What You Need to Know