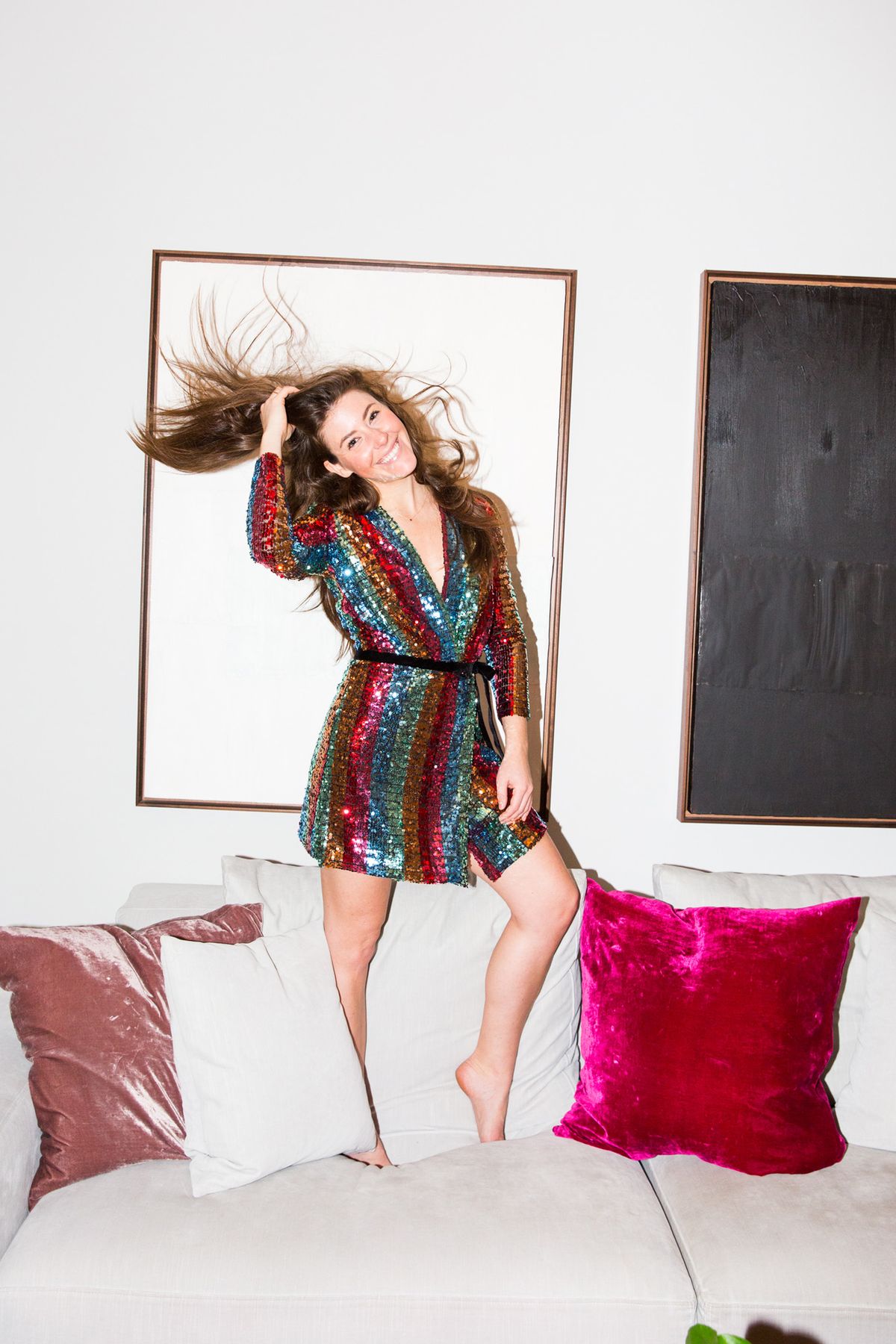 Closet
Markarian's Alexandra O'Neill owns—and makes—the stuff Disney princesses *wish* they wore. New York.
Alec Kugler
Samantha Sutton, Stephanie Mark
If Markarian the company were a person, it would be the girl who landed her dream job right out of college and quickly became a billionaire. The young brand—which is just about a year old—already counts a handful of celebrities as fans (like
Millie Bobby Brown
,
Emma Roberts
, and
Ashley Graham
, to name a few), has been
highlighted in Vogue
, and even hosted a
flower-filled fashion week dinner
with yours truly, Coveteur. So is there a need-to-know secret behind this instant success? On the surface, it's the ruffled, sparkly dresses, fit for a modern Disney princess. But behind the scenes, it's all about Alexandra O'Neill. Setting foot in the designer
'
s apartment, it becomes easier to understand how O'Neill is making her speedy rise to the top. Fashion isn't just a passion for her; it's a lifestyle, demonstrated through her customized and
*super organized* closet
, the racks of Markarian dresses we shimmy by upon entering, and her assistant quietly typing away at the dining room table. Did we mention the space also doubles as the brand's headquarters? How's that for some serious, 24-hour dedication? After carefully perusing through O'Neill's own clothes—which are mostly sorted by type and by color—we discovered she's got quite the mix of high and low, classics,
vintage finds
, and even wears her own creations. It made us all the more eager to ask how Markarian came to be, where O'Neill gets her inspiration from, and what's next on her career to-do list.