How to Stay Financially Healthy When You're Jobless
Whether you've lost your job or are itching for a career change.
Living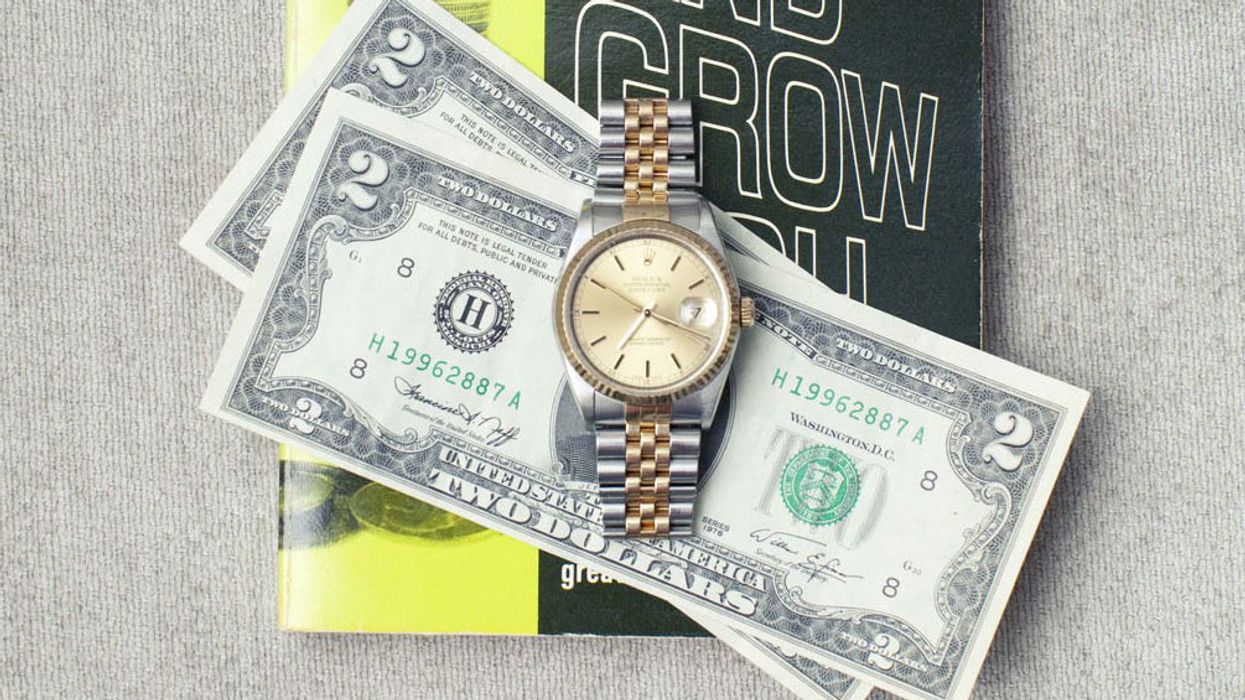 One of the topics that tend to hurl us into a spiral of anxiety is money. Paying bills, saving for the future, investments, and, you know, still enjoying the creature comforts of
life
. Those things are challenging to manage even with a steady income, so what happens when you unexpectedly lose your job or *need* a career change? How do you maintain a healthy bank account when the money isn't flowing in? We dialed up financial advisor Kathleen Entwistle, SVP at
UBS Wealth Management
, to answer just that and give us some guidance (and peace of mind!) on how to prep for temporary unemployment and manage that time in between gigs.
---
1. NEGOTIATE
"You have one opportunity to improve the financial package you are offered. Now is the time to ask for a little more."
Severance Pay:
"Additional pay based on length of service. Companies will likely offer pay based on the length of time you have been with the company, as well as your contributions to the company. Remind them of all your positives
—
how you created change, increased sales, or reduced expenses. The more severance you receive, the more money you have to put aside to pay your bills and add to a rainy-day fund, or start one if not already in place."
Outplacement Services:
"Career advice and job search assistance. This is an opportunity to have your company pay to support your efforts to prepare for your next job. Workshop offerings in resum
é
writing, interview skill sharpening, networking, are all valuable components of outplacement services and will also provide a structure while in search mode. The sooner you land a new position, the sooner you will have a steady income again to cover your bills. Actively working towards that goal will bring peace of mind and confidence during this interim."
Termination Date:
"Extending the termination date by a few weeks will allow you time to explore potential internal opportunities. You may receive consideration for other positions given your extensive knowledge of the company and your current line of communication with HR."
2. ACT
"There are a few important items to take care of while finishing up your final weeks of employment."
Health Care/Dental:
"Consider making any outstanding doctor's appointments while still employed and your current health coverage is still in place."
COBRA:
"After exhausting other options, such as a spouse's health insurance that may provide coverage for you as well. Set up a COBRA Plan through your HR department. COBRA is a continuation of health care benefits for a period of time after you leave employment. Remember that the cost to continue coverage will be higher for you once you leave the company, so include this as an added cost to your monthly expenses. This is a very important and necessary short-term expense, which could prevent a greater financial loss if a health crisis were to occur before new benefits are in place with your future employer.
Unemployment Benefits:
"Determine if you are eligible to apply for unemployment. This will provide additional income while you are in transition."
401(k) Options:
"Review all of your options for your 401(k). It may make sense to consolidate your assets in one place, which can help to simplify your financial picture."
3. ASSESS!
"What are your current expenses, and will any costs increase as a result of your job change? As noted above, health care coverage may be more expensive during this job change. What expenses can you reduce while in between jobs? Determine what costs are needed to continue sustaining a thoughtful lifestyle, and what are expenses which can temporarily be suspended, such as UBERS, lattes, premium cable, dinners out, etc. Focus on paying your bills, and every time you go to spend money indiscriminately, ask yourself first, does this action move me closer to my goals, or further away from them?
"Do you have six to 12 months of living expenses set aside in a liquid account? If not, remember this is something you may want to work towards once you are back on your feet. We like to pair your money with the time frame and purpose of your goal. For example, short-term needs are generally a one- to three-year time frame and should be in more conservative liquid investments vs. longer-term money, which can be invested and stay invested as originally intended.
"Do you have the resources to continue to pay your bills? Consider any other potential sources of income—severance, rental properties, unemployment, side job, dividend and interest income—that you can count on to help cover living expenses during the transition."
4. PLAN!
"During this transition between jobs, take some time to step back and understand your relationship with money, including your emotional connection with it. You may initially look at this change in employment as a negative, but we encourage you to look at this time as an opportunity to understand your history with spending in order to get comfortable with your future big picture. During this time, stretch your dollars, but also commit to learning about how your personal success is tied into your understanding of money and its role in reaching your financial goals. Believe in yourself and your ability to access your inner resources, as well as those external resources around you, as you get both your employment and financial houses restructured. Invest in your best asset: yourself!"
Want more stories like this?
How to Save an Extra $4,000 a Year
3 Tips on How to Properly Budget
How to Make Money Less Weird