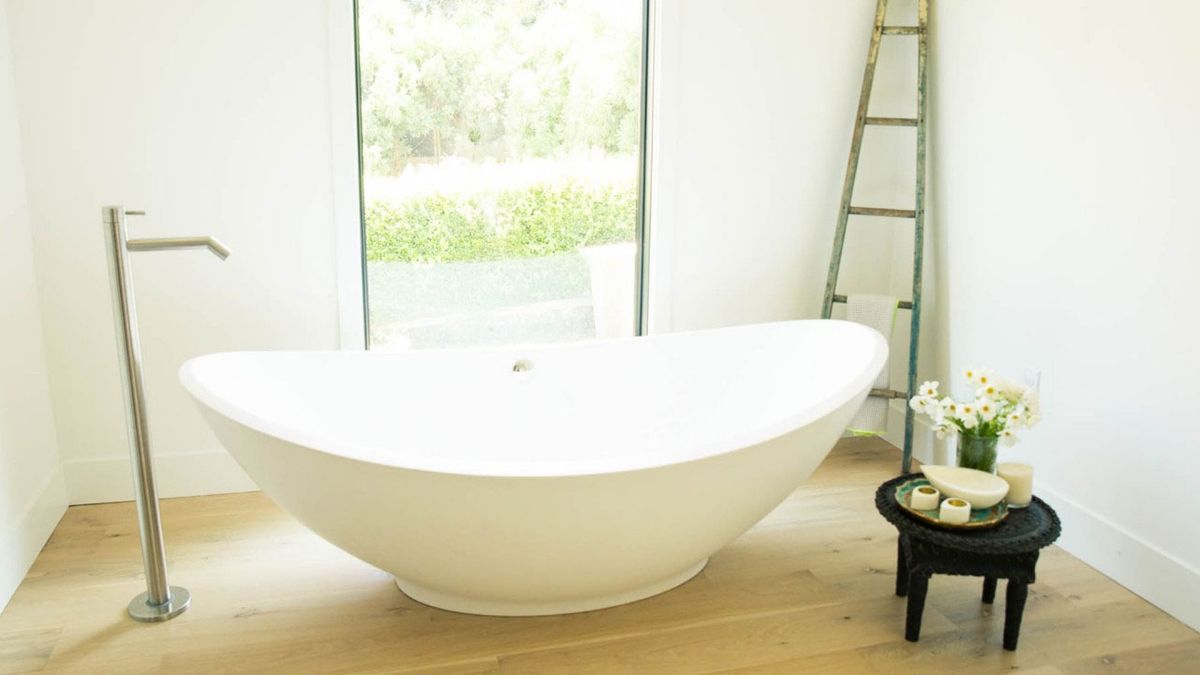 Shopping
Soak away your stress.
"The easiest thing, most healthy, and best-feeling, is to just draw yourself a bath."
Shannon Davenport, the founder of
Esker Beauty
, has just read my mind. We're talking about our respective bath rituals, which—as two women desperately trying to manage anxiety and stress during a global pandemic—have become more important (and elaborate) than ever.
Even prior to social distancing, I've never really understood people who dislike baths. But in America—and New York especially, where bathtubs are scarce—our relationship to bathing and body care is slowly undergoing a revolution of sorts. In a society that prioritizes working to the point of exhaustion, with few leisurely vacations or options for paid parental leave, it's not hard to see why we've avoided sinking into a tub in favor of a quick, efficient shower.
Davenport explains that our culture just doesn't equate baths as a part of our overall health, like they do in
Japan
,
Korea
, or
Iceland
. "Here we're more like,
take a shower, get clean, scrub yourself
." Bathing (or more likely, showering) is more of a means to an end here, rather than a relaxing ritual—much less a communal one (and if you've never been to a bathhouse, you are seriously missing out).
But with opportunities to safely destress and unwind few and far between as of late, our collective view of baths is shifting. "Now more than ever, our goal is to try to create that emotional connection with your bathroom," says Davenport of her brand's ethos. "[Baths have been] almost this sanitized experience as opposed to being more of a sensual experience. So what do you need to do to make it beautiful, to make it appealing? It's not just a place where you go and get clean, shave, and do whatever things you have to do for your grooming. It [can] feel more like a space you want to be, and it's a space that you go feel good."
We could clearly all use more moments of relaxation these days. So if you're newly curious about baths—whether as your means of bathing or a chance to focus on your physical and mental well-being—these are some of the things you'll need to maximize your time in the tub.
---