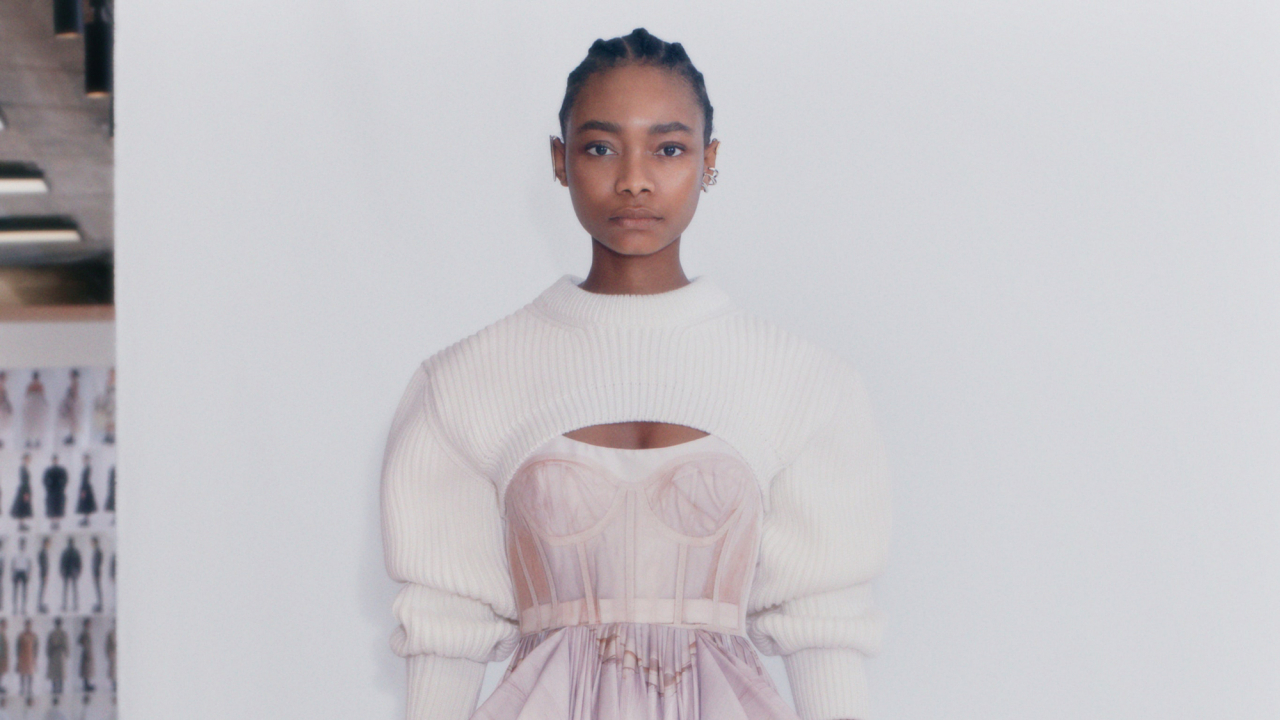 Designers Everywhere Are Reinventing the Shrug for 2021
A surprisingly practical and Zoom-friendly addition to any wardrobe.
We never thought we would be asking this question, but do you remember the shrug? Often paired with a satin bubble-hem cocktail dress or a t-shirt and plaid bermuda shorts combination—perhaps with a Motorola Razr nestled in the pocket—the shrug was the Y2K antidote to the dilemma of transitional dressing. Try your best to divorce this resurrected early 2000s trend from any fashion faux-pas associations you may harbor, because 2020's renditions are sleek, cool, and, dare we say, modern.
A shrug is essentially a set of detachable sleeves—modular fashion at its finest. Unlike its counterparts of decades past, the shrugs of today are often connected in the front, functioning more as an extremely cropped sweater than a jacket. At last February's fall '20 fashion week, designers gave this new style their stamp of approval. Dion Lee showed sexy form-fitting shrugs layered over skimpy tanks. Peter Do selected a chunky knit shrug worn over a leather dress complete with a plunging neckline for a flash of skin. Most recently, Alexander McQueen's Sarah Burton resurfaced the style for spring, pairing a simple knit shrug with a corseted, full-skirted evening dress, proving the range of the garment. And lest we forget, Rosie Assoulin debuted her thousand-in-one-ways sweater in her pre-fall '20 collection, which promptly took Instagram by storm.
When it comes to styling for a non-runway setting, we recommend either matching exactly or contrasting entirely. By that, we mean you should either create a coordinating set between tank and shrug of like fabrics, or clash a cable knit with a crisp white tee. While it may not appear so, this resurrected style is oddly practical to brace your arms against subpar heating systems. Plus, it's itching to make an appearance on your next Zoom meeting—a webcam-friendly accessory.
View this post on Instagram
View this post on Instagram
View this post on Instagram