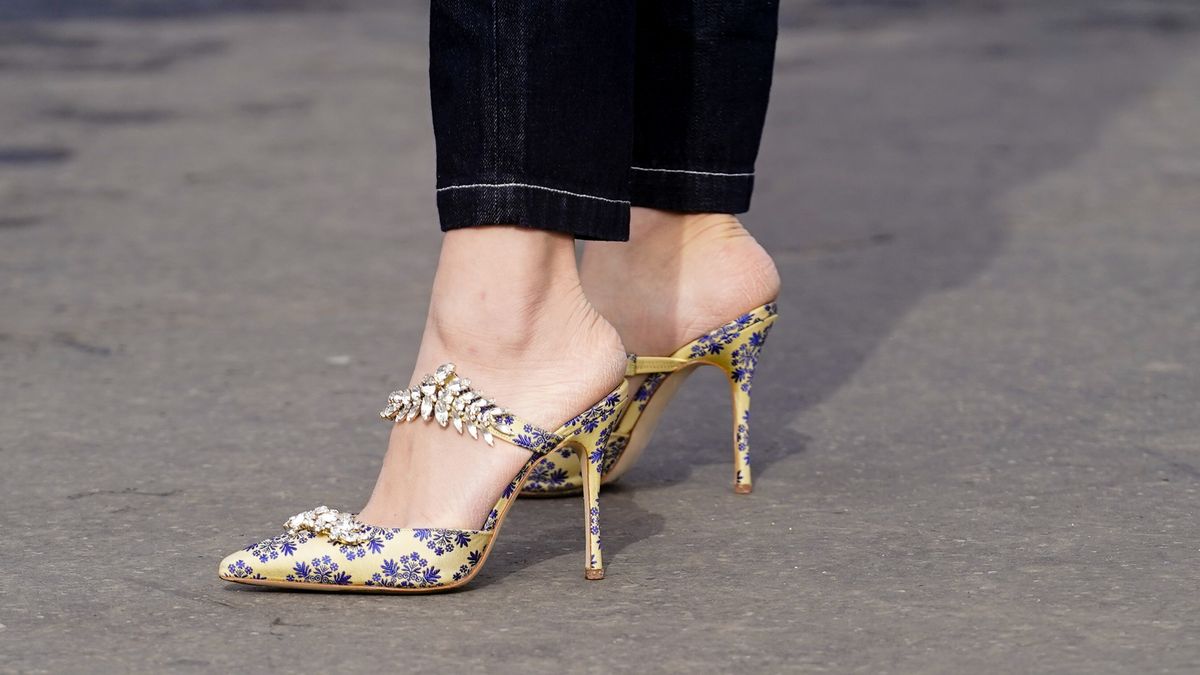 Trends
We called in a few experts to discuss.
Between working from home, essential jobs, and necessary errands, our current wardrobe choices are driven by comfort. When it comes to our shoes specifically, if they are worn at all, they are typically of the extremely practical variety—sneakers, sandals, or flats. The concept of donning any sort of heel, let alone a tall, slim version, seems far-fetched.
Pre-pandemic, the 2010s have seen heel heights shrinking.
Vogue
,
The Washington Post
, and the 
BBC
have all released articles that noted the recent decline in sales of high heels after their reign in the early 2000s while sneaker sales exploded.
Amy Smilovic
, founder and designer at Tibi, notes that they haven't produced a heel over three inches in two years. With our current lifestyles giving us a newfound respect for comfort, will quarantine put the final nail in the coffin? Or will it make us so desperate for capital
F
Fashion that we dig out our craziest stilettos from the backs of our closets?
For obvious reasons, many retailers saw not only a drop-off of heels sales in response to the COVID-19 pandemic, but a shift in consumer appetites. The RealReal's editorial lead, Noelle Sciacca, tells us that demand for resale heels, "like pumps and stilettos," is lower than normal for this time of year. However, "searches for other shoes with height, like platforms and strappy low-heeled sandals, are on the rise. Both styles offer alternative ways to dress up an outfit." In parallel to the secondhand goods market, Celenie Seidel, senior womenswear editor at Farfetch, found similar patterns in demand.
Even before the pandemic, dress codes for fancier events and in-office settings were beginning to relinquish their grip on formality. "Lower heels and flats have broken up the high heel's monopoly on these territories. A kitten-heeled mule and a square-toe ballet flat can be just as elegant as a classic three-inch pump—sometimes even more so," says Sciacca.
Designers are trying to destigmatize this lower heel height. Specifically, the way we classify shoes as "fancy" is evolving. Many labels, Tibi included, have been focused on making two-inch heels look chic and elegant, shedding their comfort-shoe facade. "I think whatever you are buying, it has to look like it is going to be super comfortable," says Smilovic. "People just aren't willing to make that trade-off right now. Being uncomfortable will be hard to ever go back to."
---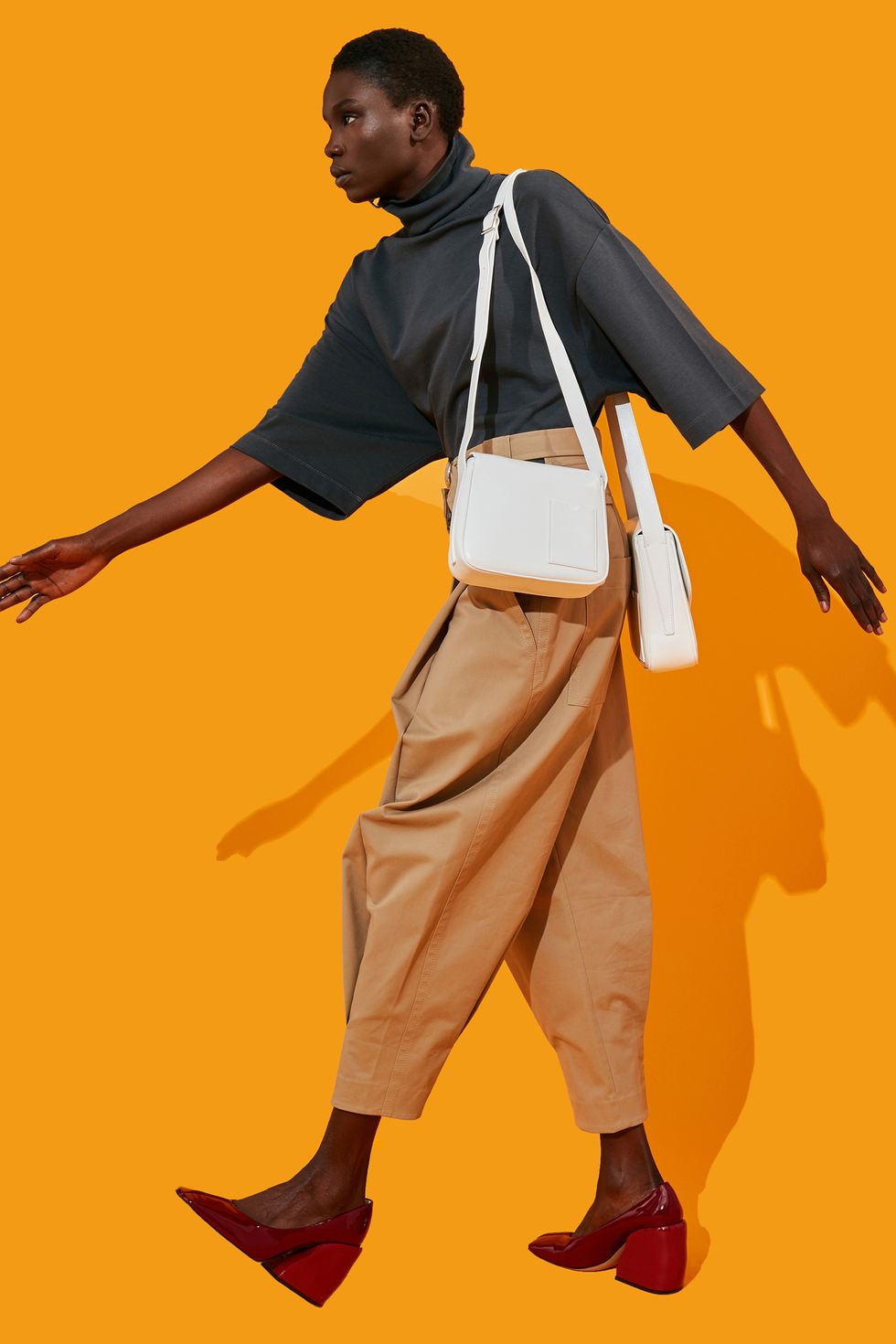 Photo: Courtesy of Tibi
As women evolve in both their mindsets and their career paths, they understand that clothes and shoes can serve their needs as well as look great. "I think the difference, the one that is here to stay, is that through social media, people are much more educated not on fashion, but on 'style,'" Smilovic further explains. "When someone is stacked up in five inches of leather and they're tilting forward, well...it just looks more fashion victim rather than style."
Despite these more practical notions, Moda Operandi's FW20 sales report, which analyzed how the COVID-19 pandemic affected luxury spending, found the top-selling shoe of the season to be, of all things, a glittery pump that retails for $960. The high heels that have held their audiences captive throughout this whole process are those with a very distinguished appearance and strong marketing optics that dominate social media. Amina Muaddi, Bottega Veneta, and Midnight 00 are all examples of this phenomenon.
Ada Kokosar
, creative director and founder of Midnight 00, which she describes as "an after-dark world of shoes," designs high heels, often of the stiletto variety, that are comparable to works of art. She explains that despite an initial drop-off in sales for March and April, which was felt by most of the world, demand has been coming back steadily since then.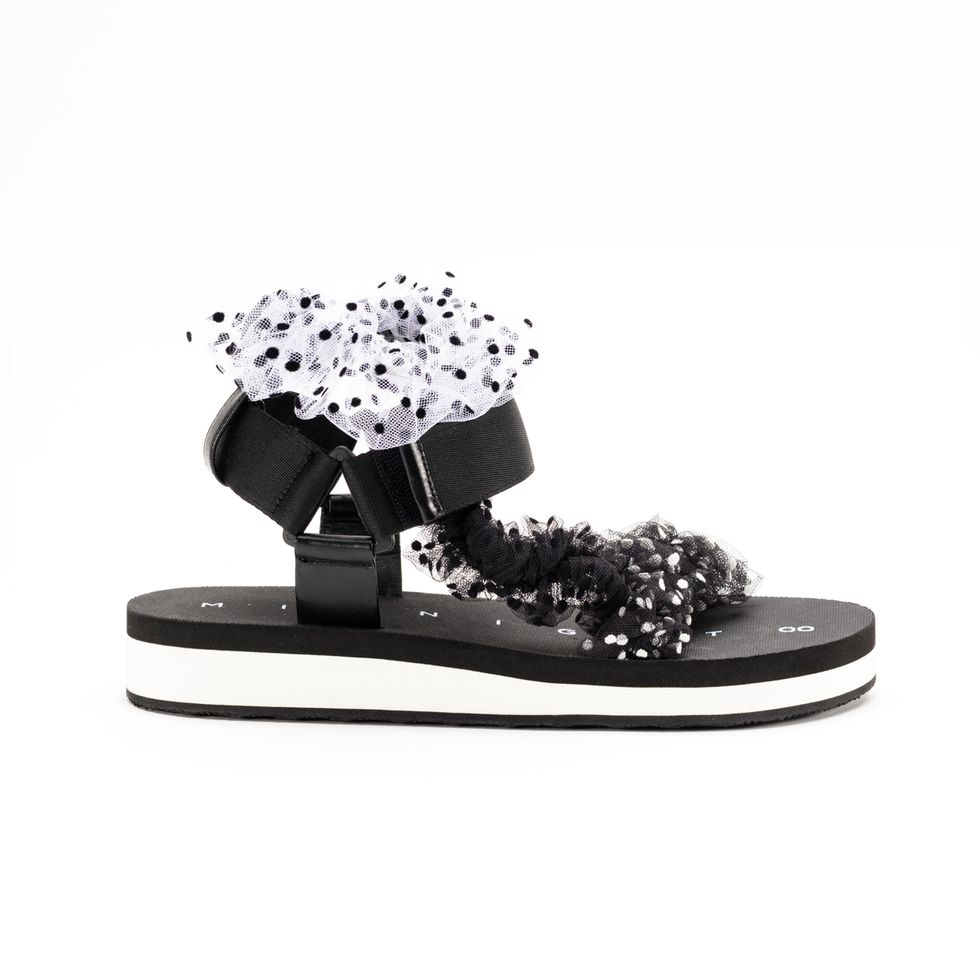 Photo: Courtesy of Saks Fifth Avenue
But even Kokosar, a firm believer in high heels, has started to offer lower heel heights and even flats. Her signature feminine extravagance transcends heel height in a flatform
"
dad
"
sandal in her spring
'
20 collection, adorned with tulle and gathered silk. "Women are like chameleons; we are many things in our everyday life, and I want my shoes to allow them to express that amazing quality," explains Kokosar.
The image of the high heel is loaded with symbolism. It is a shoe that simultaneously and ironically represents sex and power, but also female oppression. Heels are sometimes criticized for catering to outdated beauty standards and for often causing the wearer physical pain. The connotation is therefore very subjective.
"Heels embody strength and fragility at the same time. Strength because you feel confident, sexy, and taller, and fragility because when you walk on them, you need to be light and graceful," explains Kokosar. "I love this contrast. It encompasses my idea of femininity."
Influencer Ellie Delphine is constantly posting images of beautiful heels on her highly followed Instagram page
Slip Into Style
. She wears heels "simply because they make me feel feminine and they make clothes look better, they elongate your silhouette. Wearing heels is an instant confidence boost for me," says Delphine.
Her approach to heels is one of admiration rooted in practicality. Delphine says that she often actually wears the heels after shooting them, which not everyone does, but carries a pair of flats to change into if the need arises. Despite her love of the shoes, even she has to admit that the combination of summer and the pandemic has led her to purchase a number of pairs of sandals to tide her over until she can jump back into her heels.
Both Sciacca of TheRealReal and Seidel were quick to point out the repetitive nature of fashion, however, and note that people may tire of practical footwear and want to go back to something more glamorous. "While there's no denying low-heeled and flat shoes have won the latest popular vote, it would be foolish to count high heels out of the race," says Sciacca. "Historically, following periods of social hardship or economic downturn, it is typical to see a social reaction against these shared experiences," adds Seidel. "It is feasible that in the wake of 2020's global pandemic, we will see people striving to have fun with fashion again."
The question that remains is how tall that heel will be. The space in between, where fancy, feminine footwear meets lower heel heights, is one that will be fun and exciting for designers to explore.
Shop Our Favorite Flats and Low-Height Heels:
Jil Sander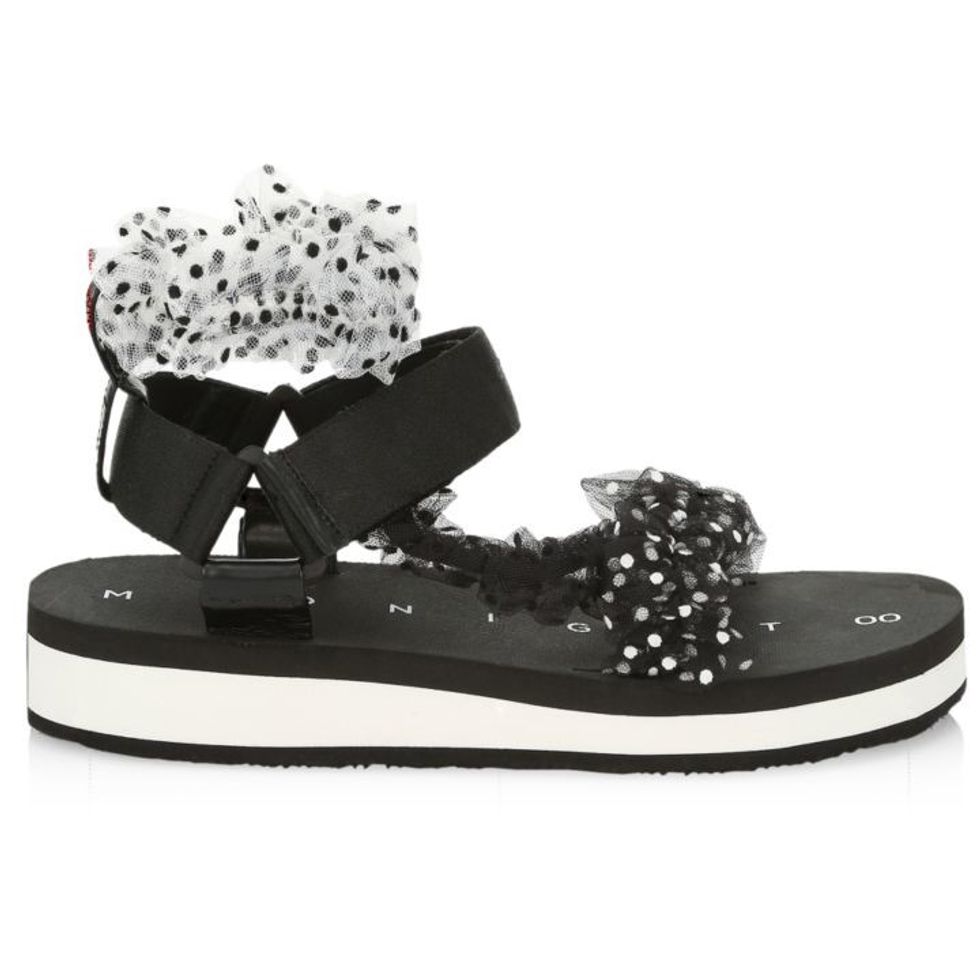 Midnight 00
Gia Couture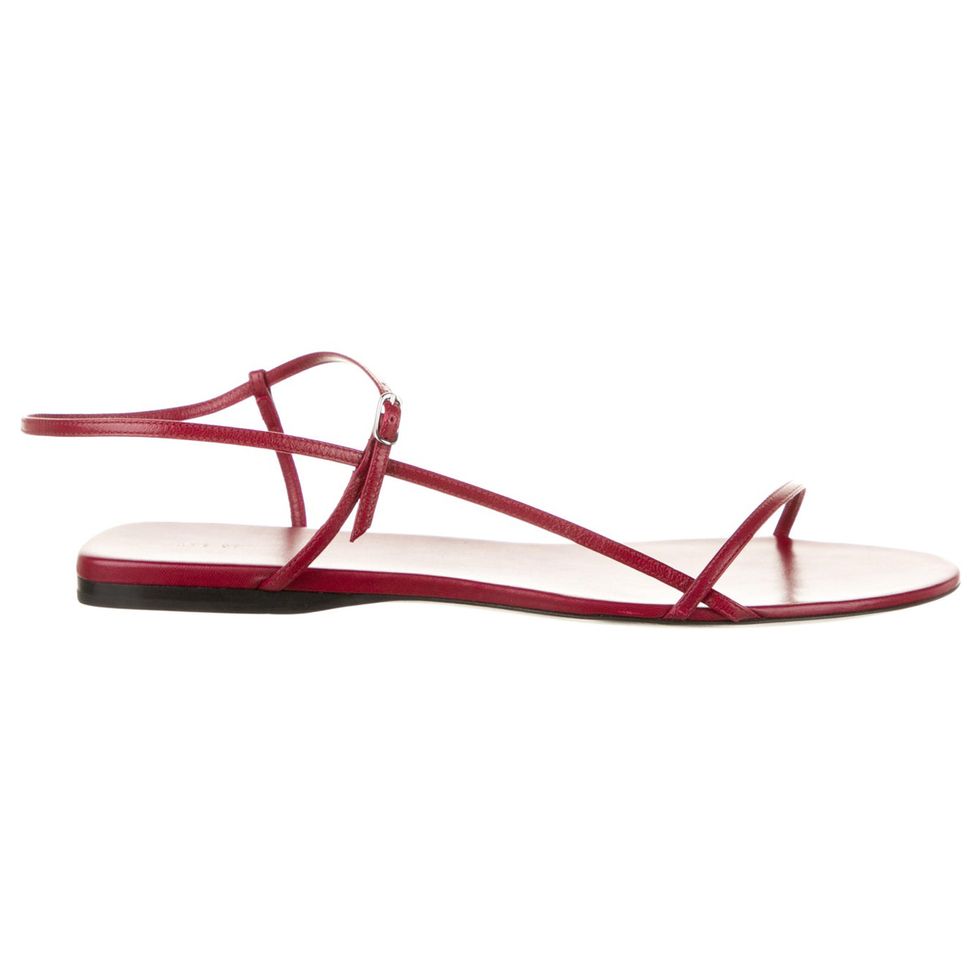 The Row
Maryam Nassir Zadeh
Tibi