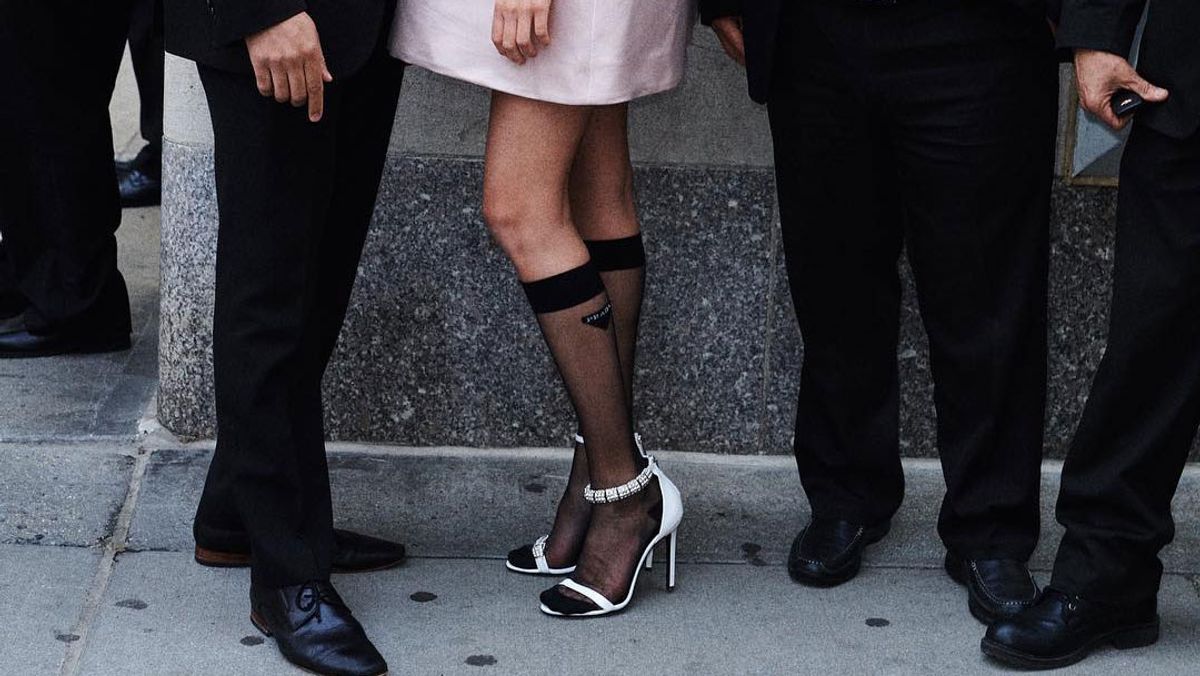 Trends
Pro tips on how to look like a lady, but feel like a kid.
Socks are not often considered a groundbreaking item of clothing, but leave it to the fashion industry to take something seemingly 
everyday
and give it a major upgrade. Just as our eyes acclimated to the sight of an ankle sock popping out of each and every shoe, designers decided to quite literally raise the stakes by inching sock lengths up our legs to graze our knees. In ensembles that pay homage to our old
school uniforms
, tastemakers from Miuccia Prada to Marina Moscone utilized knee socks to add a youthful tinge of innocence to their polished ensembles.
We love a trend that lacks a financial barrier to entry—at least in some cases—and knee socks are an inexpensive way to prolong the life spans of mini hemlines into the colder months. The styling consensus seems to resonate with the act of pairing your high socks with skirts or dresses with a hemline that hits at or above the sock—is it just us, or is there something childlike about an exposed knee? And if you're in search of something more conservative, you can also slip your knee sock under a midi skirt or culotte to create the illusion of tights minus the hassle.
---