WWWRN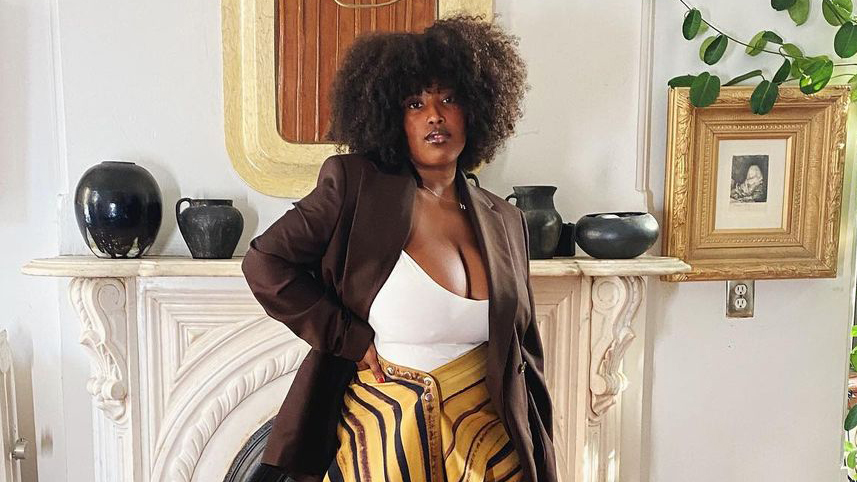 Styling Tricks to Aid in Our Search of a Seasonless Wardrobe
We're all about wearing summer clothes all year long. Here's how.
As we *finally* usher in a new year, that shift provides us with a great time to pause and reflect on our wardrobes and even the relationship we have with our clothing. When it comes to fashion, many of us are striving to waste less and actually utilize those items that tend to gather dust in our closets and drawers. A prominent solution to this rut is to find creative ways to wear your items whenever versus stowing them away for large portions of the year. Case in point: Embracing a more seasonless wardrobe—it's a spectrum, not an either-or situation—allows you to not only optimize purchase decisions, but lets you better utilize your entire wardrobe.
In order to do so, a little creativity is required, and it's all in the styling. The way to transition warm-weather items into fall and winter involves one of our favorite words in fashion: layering. The tank or tee you don all summer now becomes a layering staple, perfect for taking up residence beneath jackets. Gauzy white collared shirts can now add intrigue to a sweater, and shirt dresses hide (mostly) under blazers. The second important aspect to keep in mind is balance, or better yet, contrast. Lighter summer-y pieces need material with some weight to them—leather, heavy blazers, chunky knits, etc. Pants are not as easy to layer per se as shirts would be, so heavier fabrics on your top half and feet allow your outfit to make sense even on the coldest of days. Below, we've rounded up six foolproof ways to give your summer favorites a longer lifespan.
Peasant Blouse + Cardigan + Midi Skirt
A light blouse may feel odd on its own when snow is falling, but layer it under a chunky knit, and your outfit will make total sense. The coziness of the sweater provides an interesting contrast to the formality of the shirt.
Shirt Dress + Blazer + Belt
Wearing a shirt dress under a slightly long blazer is a fabulous riff on the blazer-as-a-dress trend. The cinched belt at the waist helps create an hourglass figure, which can sometimes be challenging in our winter-induced bundled-up states. Finish everything off with tights or a tall boot for maximum warmth.
Bright Top + Neutral Leather
A bright color is daunting in the cooler months, but that doesn't mean there aren't ways to wear it. Neutral leather pieces are the perfect way to ground the eye-catching hue without clashing too much.
White Tank + Patterned Skirt + Blazer
That white tank you wore all summer with denim cutoffs is perfect to peak out of a blazer come winter. A nubby tweed or darker fall hue will weigh down the light fabrics of the skirt and tank. If you opt for ankle boots, add some tights to shield your legs from the cold.
Bermuda Short Suit + Tall Boots
The short suit was all the rage in the warmer months as a way to look tailored, yet remain cool. As the temps drop, opt for a tall boot that just meets the hemline of your bermuda-length shorts.
White Trousers + Chunky Knit + Loafers
Though we've all acknowledged that white pants are no longer a crime after Labor day, breaking the rule is often easier said than done. The chunky knit and polished leather shoe allow the lighter material of the pant to better transition into a winter setting. Just watch out for stains!
Part of the series:
WWWRN