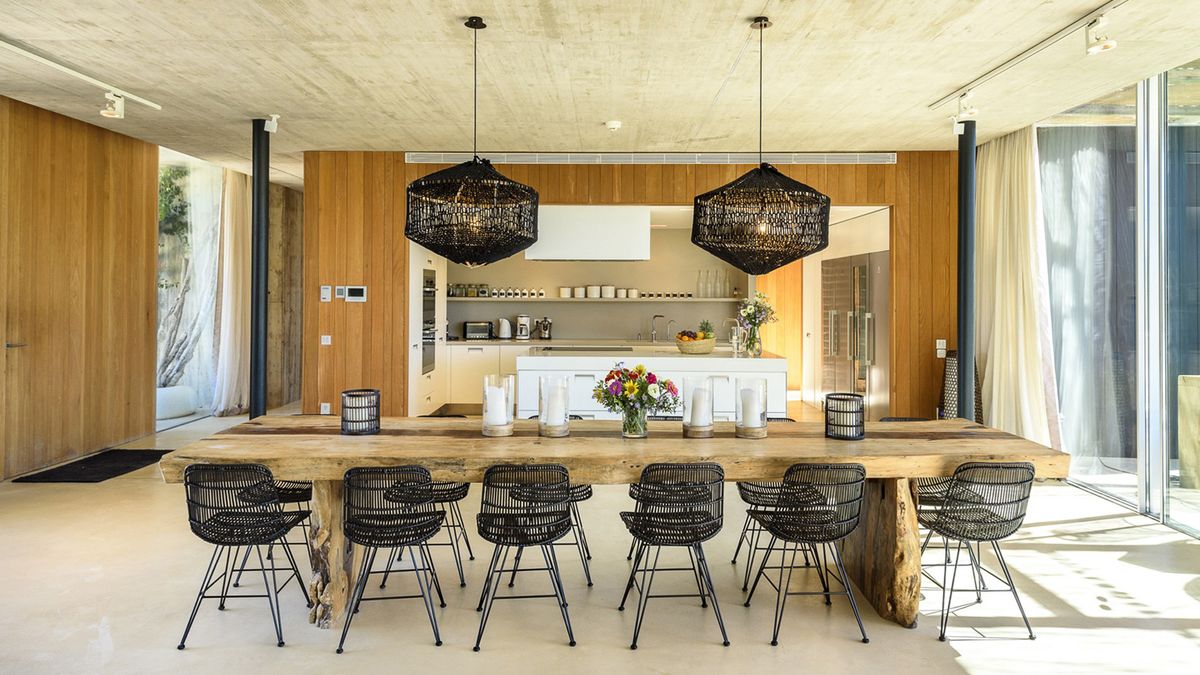 Interiors
This is a WFH situation we can get behind.
If you're a creative, you can likely relate to the feeling of stimulation brought on by aesthetically pleasing spaces. There's something about a well-designed interior that allows your creative juices to flow without hindrance. The founders of
Ba&sh
, one of our favorite French fashion brands, Barbara Boccara and Sharon Krief, have extended this assumption beyond their home offices and instead utilize a serene Ibiza home for their work. "Ahead of each season, Sharon and I bring our design team to this house to plan the next collection," explains Boccara. "We shut down our iPhones and other distractions, and let ourselves be inspired by the beauty of Ibiza and the energy of our conversations. I designed this house to be a place of creativity and collaboration."
Though the home is owned and designed by Boccara, the founders (and best friends) spend much of the year there together, alongside their families and team—to which the interiors are
very
conducive. The open floor plan creates a fluidity in the space, while an abundance of windows bathes the entire home in soft, natural light. Boccara softened up the harsh industrial nature of the architecture with warm, neutral fabrics and textured accents.
---