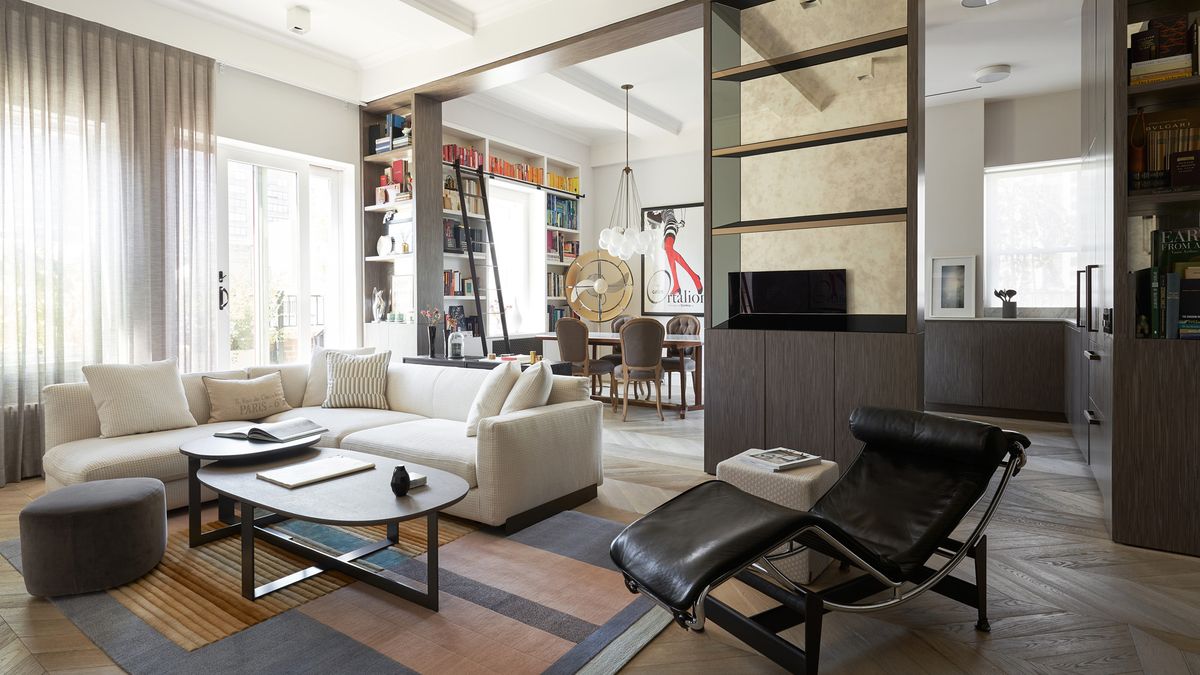 Interiors
Just wait until you see this fireplace.
There are few spaces that could pull off an extremely modern kitchen, a loud marble fireplace, parquet flooring, and antique furniture elements, but somehow this Upper West Side penthouse seamlessly blends traditional and modern elements in an extremely pleasing way. Fashion publicist and former model Suekay Kim and her husband, fashion executive Francois Kress, who has held major titles at brands like Prada, Bulgari, and The Row, purchased this 1920s landmark because of a few key elements: the high ceilings, the beautiful light, and the outdoor space. They pretty much gutted the rest.
The sartorially inclined pair opted to use an architect, friend
David Montalba
, instead of going the traditional route of an interior designer. Kim, specifically, is very visual and knew exactly how she wanted to decorate her space—it was simply the structure she wanted help with. Montalba helped her formulate an open concept that tricked the eye into overlooking necessary structures like support pillars and helped create immaculate storage solutions—all city dwellers will know how important that one is.
Kim was the major player, however, in the way of furniture and decor. She expertly juxtaposed clean lines with softer, more traditional elements—the attention to detail is evident. The decor fits together like a puzzle, and not a thing is out of place; even her bookshelf is organized by color. We caught up with Suekay Kim to discuss the process she went through with her architect, how she rearranged the layout, and where she sourced some of her pieces so you can shop them, too.
---