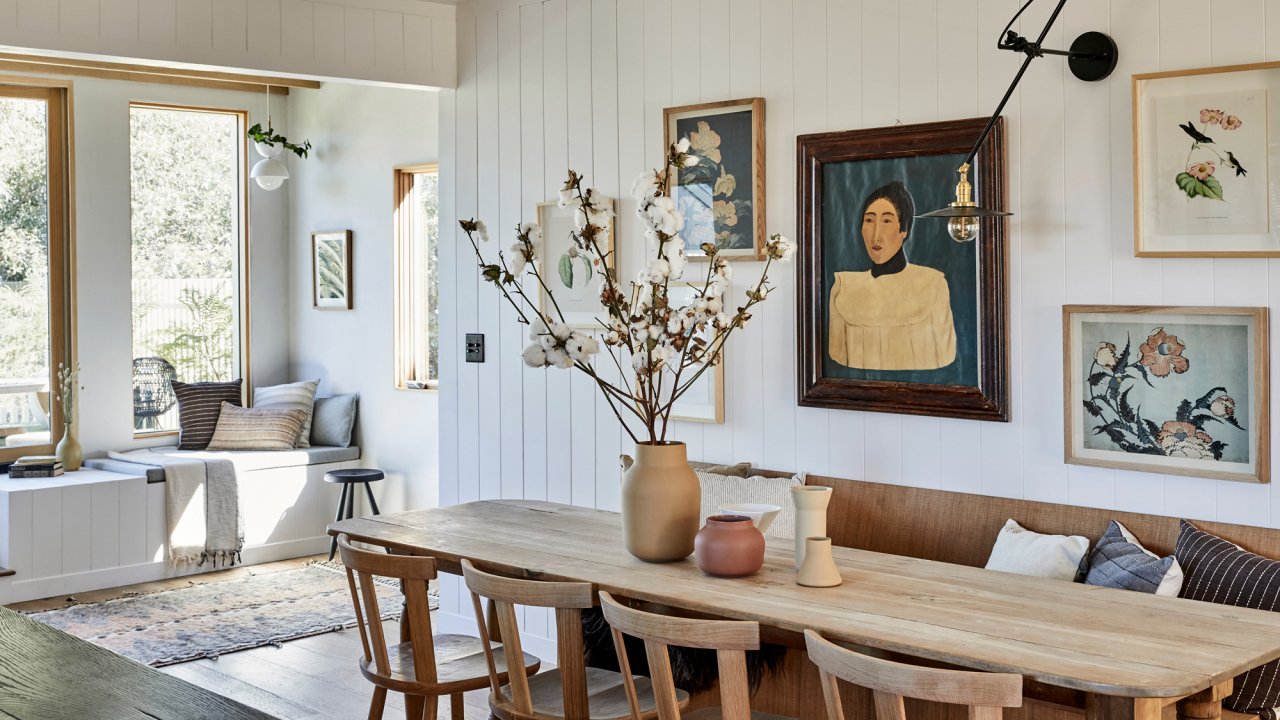 Step Inside this Serene Los Angeles Abode
Interior designer Shanty Wijaya is here to introduce you to Japandi style.
Interior designer Shanty Wijaya's job is almost synonymous with playing dress-up, just instead with interiors. At her company Allprace, the team buys homes of all price points which they then renovate for potential buyers. Since she isn't going to live in most of the houses, she can constantly try on different design styles to see how they fit. "Everything that we do is always different. Every house that we do is totally different," explains Wijaya. "One is a craftsman and modern farmhouse. Another one is more modern. This one is Japanese-Scandinavian." Intrigued by that combination? So were we.
Originally built in 1922, her current Los Angeles–based project underwent a full gut renovation and now resembles a serene oasis nestled on a bountiful hillside. Step across the Accoya wood threshold, and you'll discover how well these two design sensibilities complement each other—a Japanese fan crowns a low-profile bed frame and painted closet doors; natural light and stained wood are in abundance. Wijaya disrupted the originally closed-off space by creating a spacious open-concept floor plan, adding windows and glass doors that bring the outdoors in. The house feels like a tangible breath of fresh air. And just wait until you see the backyard.