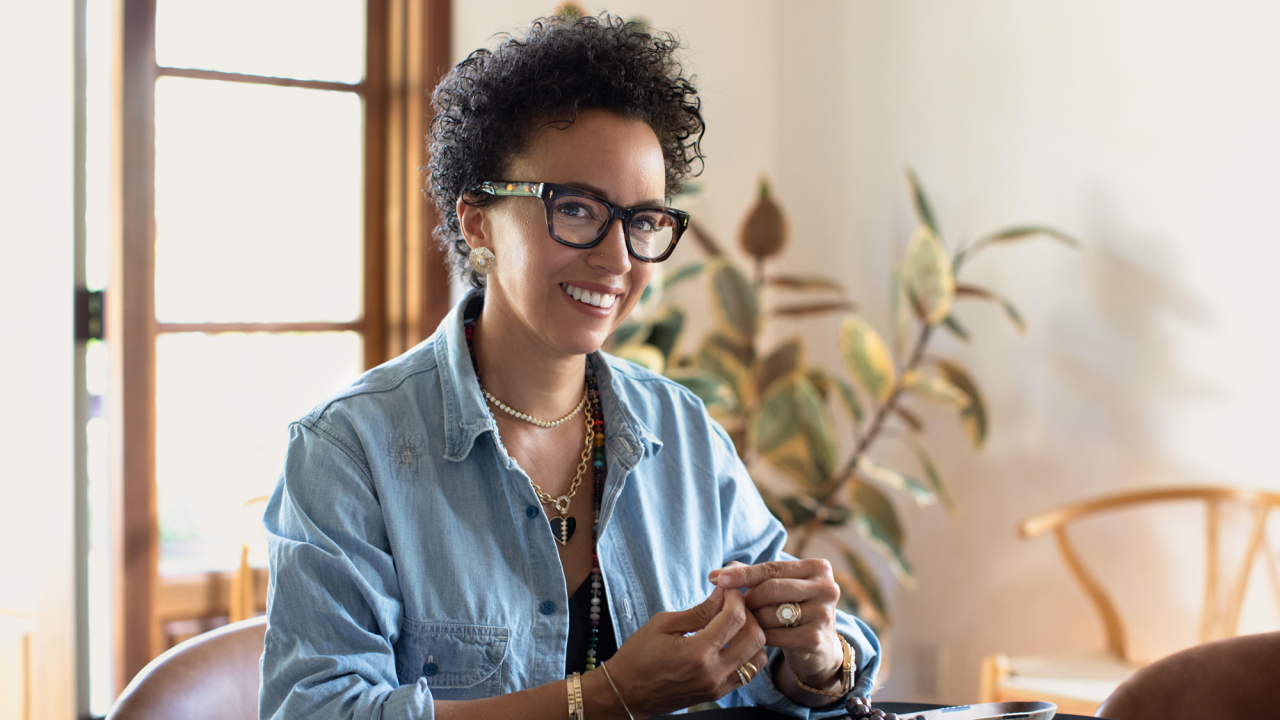 Step Inside This Jewelry Designer's Eclectic Spanish Colonial Home
Where mid-century modern sensibility meets colorful style.
Lauren Harwell Godfrey, the brains behind Harwell Godfrey, did not rise up through the industry in the traditional sense. She began as an art director in the advertising realm before moving into food styling and recipe development—yes, you heard that correctly—and finally into the jewelry realm, growing a hobby into a full-throttle business. Her pieces are modern heirlooms, implementing colors, textures, and patterns into classic pieces. So when she offered us a peek inside her home, we jumped at the chance to catch a glimpse of how that creative eye translated into the realm of interiors.
"I think I'm good at finishes, like materials and patterns, so that's where I come into play, and my husband's better at spatial relationships, so I really rely on him for bigger objects," explains Harwell Godfrey. "So we have a good partnership." In their 1938 Spanish colonial California home, two seemingly different design senses come together in an intriguing fashion. His affinity for mid-century modern pieces expertly complements her love for more eclectic pieces—think vintage textiles and African sculptures—all housed in an old Spanish-style exterior.