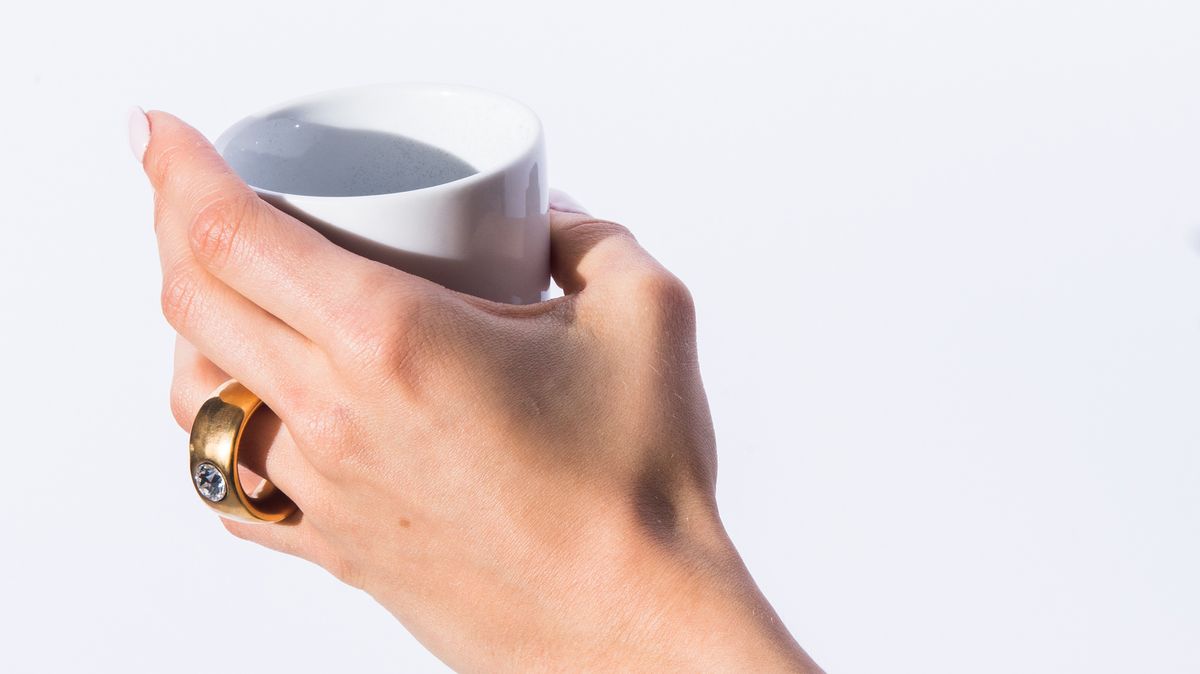 Wellness
This Ancient Beverage Might Be the Key to Relieving Your Stress
You can find these shops all over Brooklyn.
Kombucha
,
adaptogen-spiked coffee
,
herbal tea
: If you're a wellness aficionado, you've likely explored a few of these beverages to regulate your bodily functions, stress levels, or hormones. The latest drink to pique our interest within this space is Kava—no, not coffee (or a European spelling of it), but Kava. You might stumble across the occasional mystical-looking Kava shop during your afternoon walk around the neighborhood, but the mystery behind the beverage remains. What even
is
Kava, and why are there people buying Kava roots by the pound? How can it possibly be worth all the recent health hype? We spoke with Harding Stowe, founder of
Brooklyn Kava
, for some insider information. 
Defining Kava
Kava is, in short, a root beverage. Stowe explains, "Kava is a root from the South Pacific, specifically the Vanuatu, Fiji, Hawaii, and the Solomon Islands." Kava is the plant itself, but the beverage comes from the roots through a cold-water extraction process. Stowe explains, "It is made into a cold tea using friction. The kneading and massaging of the root in water forces the active ingredient, which is kavalactone, to mix with the water."
To this day, people drink Kava ceremonially, which follows a tradition that has been around for thousands of years. Lately, however, many people are choosing to consume it recreationally, especially here in the States. 
Uses and Benefits
So why is this worth our time and attention? Stowe reveals that he initially stumbled upon Kava while working for a restaurant corporation doing marketing research. He was looking for a natural alternative to prescription drugs that alleviate stress and anxiety and fell into the world of Kava. Stowe explains, "Kava has lifting, anxiety-reducing, and stress-relieving benefits. It gives you a boost during the day and enhances sociability, which makes you more relaxed in conversations if you have social anxiety." The same way a great glass of wine can quell your stress and anxiety in social situations, Kava can do the same without impairing your thought process or ability to operate. In fact, Stowe even mentions that you can drink Kava "when you're doing work or writing papers. It does not impair your thinking, and you're still very clear-headed. It's great for clearing your mind and allowing you to focus on whatever you're working on."
The sensation one feels when drinking Kava is what we like to call
diet euphoria
. Due to the kavalactones, which have slight psychotropic effects, you will undoubtedly find yourself in an airier mindset—it might even seem like a slight haze. The feeling itself lives somewhere in between alcohol and THC in that you will certainly feel a boost of energy while at the same time delving into a state of deep relaxation. Fortunately, unlike alcohol, you won't experience an inhibiting hangover the next day, and unlike THC, you should not feel like you've turned into a human-sized paperweight—all you really should experience is a deep state of bliss. 
Which Kava Is Better?
Before purchasing any ol' Kava online, it's important to read up on the different varieties. "It's important to know where you're getting Kava from and making sure that it's from a high-quality source," Stowe explains. "The highest quality of Kava is called Noble Kava, and it uses the lateral roots of the plant, making sure not to use any of the negative or more dangerous parts of the plant, like the stems or leaves." Drinking Kava from stems or leaves can result in adverse side effects, like liver damage, an increase in anxiety levels, and problems with digestion.
Additionally, there are different forms of Noble Kava that one can consume. Traditional Kava powder that contains roots is the most popular form of this beverage. To consume this, you must knead or blend the Kava powder with water and then strain the liquid through a cheesecloth before consumption. It is vital to strain it, as consuming physical bits of Kava root can upset the stomach.
Then there is instant Kava, which is made by brewing roots and then dehydrating the final drink. After dehydration is complete, you can mix this instant Kava powder into any beverage you choose without worrying about straining.
And lastly, there are many Kava tinctures and capsules on the market, but Stowe recommends approaching these forms with caution. Says Stowe, "Tinctures are a little tricky because a lot of times people will make tinctures using alcohol. So there's a little bit of alcohol mixed with the Kava, which is not recommended," as it can have negative effects on liver health. Additionally, many capsules can come from Kava leaves or stems, meaning that they might increase anxiety. So, in short, stick to the root beverages. 
How to Consume
Given that Kava has mind-altering effects, Stowe recommends drinking this beverage during the midday or at night. Additionally, since it has an intensely earthy flavor, you might want to have a glass of juice ready to act as a chaser. Stowe reveals, "If you order a traditional Kava at our bar, we give everyone a little chaser of juice for no extra charge. People usually like pineapple or grapefruit juice. If they want to use alternative milks, like almond milk, oat milk, or soy milk, those are great too. There's nothing wrong with chasing Kava."
And finally, Kava is safe for everyone over the age of eighteen to consume, excluding people who are pregnant or nursing and people with liver problems. But of course, as with any new wellness venture, make sure to consult with your primary care physician before going down a new path and
trying new products
. 
Want more stories like this?
The Wellness Items Our Staffers Are Using for a January-Pick-Me-Up
Brain Fog? These Foods Will Help Declutter Your Mind
4 Everyday Wellness Practices That Don't Cost a Dime