Need a Boost? Add an Adaptogenic Coffee Drink to Your Morning Routine
Zero jitters included.
Wellness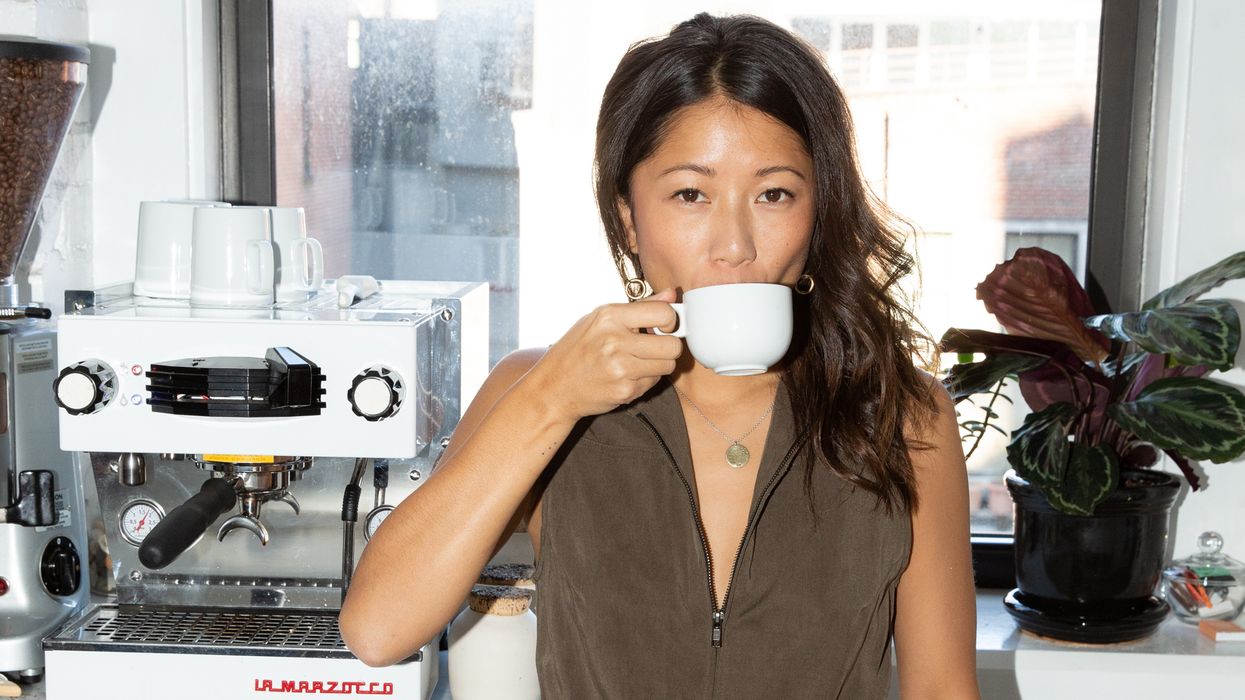 Fall is finally here, and it's bringing us cozy turtleneck sweaters, warm throw blankets, and steaming hot cups of coffee. Well, maybe not too many cups, because that will have you swinging from the rafters in no time. But what if we told you that there was a better way to enjoy your morning cup, minus the jitters? Welcome to the world of adaptogenic coffee drinks and their much-welcomed
stress-relieving benefits
.
Before diving into the world of adaptogenic coffee, let us indulge in a bit of a refresher about what happens when we drink the regular brewed variety.
Dr. Anna Hsieh Gold
, DACM, L.Ac, FABORM, acupuncturist, and herbalist, explains, "Coffee contains caffeine, which enters your bloodstream, and then it's a stimulant in the nervous system to boost your energy. It binds to adenosine receptors in the brain, and adenosine is a nervous system depressant." By binding to the brain's adenosine receptors, it essentially hits pause on the depressive part of the nervous system that would make a person fall asleep. This, in turn, creates a sensation of alertness. However, too much caffeine can make a person
too
alert, which is when you start to feel wired.
In addition to that wired feeling, caffeine also increases your cortisol levels (the stress hormone that releases during those fight-or-flight moments in life, or when you feel the weight of your bursting inbox on your shoulders). As Lexi Aiassa, founder and CEO of
The Confidence Co
, explains, "The human body naturally produces cortisol first thing in the morning—that is how it wakes itself up. Your cortisol levels are generally highest [during this time]. Drinking coffee [as soon as you wake up] increases your cortisol levels. If you notice you're moody in the morning, your cortisol levels are likely experiencing a spike."
Don't get us wrong—cortisol is good for you in small doses. It's the hormone that creates a sense of urgency to complete our tasks and take care of ourselves. But too much of it can overwhelm you with stress, which can, in turn, negatively impact your physical (and mental) health. Despite these potential unwanted effects, coffee does have some great health benefits, despite what many wellness seminars might preach. In low doses, coffee is a source of antioxidants, vitamin B2, vitamin B5, and magnesium—all nutrients that your body needs.
So what difference do
adaptogens
make when paired with your coffee? Says Dr. Gold, "Adaptogens are a special category of herbs [and mushrooms]. Adaptogens are defined by three criteria specifically: One, they have to be non-toxic in a therapeutic dose. Two, they have to be nonspecific. [And three,] the herbs [have to] normalize the physiological functions" to bring the body and cortisol levels to a state of homeostasis. Essentially, adaptogens work to fight off both emotional and physical stress that can lead to anxiety and inflammation down the line. Additionally, by lowering our cortisol levels, adaptogens help us to feel the stimulating benefits of coffee without any stress or jitters throughout the day.
Before plopping any ol' adaptogen into your morning espresso, remember that different adaptogens are good for different things. There are calming adaptogens, best taken at night or for moments of relaxation, and then there are invigorating adaptogens that work to wake you up in a non-jittery way. When we add the latter into our coffee, we experience all the benefits without that overwhelming caffeine buzz.
So which adaptogens should we look for in our brews? Dr. Gold has the intel.
"Ginseng is a good one to use in the morning and has been shown to boost concentration. It helps with digestion by supporting the digestive system and generating fluids in the stomach," Dr. Gold explains. This is especially good for the morning, since, according to
traditional Chinese medicine
,
chi
, or the life energy, resides in the stomach from about 7:00 AM to 9:00 AM. Dr Gold adds, "Ginseng is also very calming for the spirit," which is great for a morning that melts into tackling workday tasks.
Dr. Gold continues, "Astragalus root is another good one to take in the morning because it helps to inhibit oxidative stress, and it's an antioxidant that has been shown to help the dysregulation of telomeres." Telomeres are the endcaps of our chromosomes. The same way we would apply a vitamin C serum to our face at the start of our day to prevent oxidation, astragalus root can help protect our telomeres from fraying due to oxidative stress. This prevents the deterioration of our cells throughout the day and throughout our lives.
So what about when you're drinking a second cup of coffee after lunch to power through your task list? Says Dr. Gold, "Rhodiola is a really good one—it's a great Chinese herb that doesn't give you the sort of stimulation that ginseng can give you." In addition to this, ashwagandha and reishi mushrooms are amazing for that midday slump, as they promote productivity and clarity without overstimulating the mind to the point that you won't be able to turn off at the end of the day.
Luckily, there are many options for incorporating these plants into your daily brew. Dr. Gold recommends adaptogenic coffee drinks, as they are formulated with specific coffee-to-adaptogen ratios that leave less room for caffeine and more room for invigorating herbs and mushrooms. However, if you don't want to give up supporting your local coffee maker just yet, you can add in adaptogen tinctures instead. Simply follow the instructions of how many drops to add on your preferred bottle of adaptogens—typically, one dropper of a tincture should be enough.
As with anything health-related, be sure to consult with your primary physician and herbalist to see if adaptogens are a go for you. Here are some adaptogenic coffees and adaptogens to consider as you embark on this journey of better coffee consumption.
---
This blend of coffee, ashwagandha, reishi mushroom, and lion's mane mushroom is everything you need for ending your day with back-to-back (to-back-to-back-to-back?) Zoom meetings. This is our favorite rendition of an iced latte in a can, and here's why: It leaves us feeling alert without ever leaving us feeling so wired that we can't turn off at the end of the workday. Also, all the flavors taste delicious—a difficult accomplishment, considering there are absolutely no added sugars to this drink.
If you prefer to brew a cup of coffee with your French press in the morning, consider these beans by Four Sigmatic. Lion's mane and Chaga provide the mind with the clean energy necessary for powering through early morning sessions of teaching or working from home. Don't let the word mushroom in this coffee alarm you—this brew tastes just as smooth as any other cup, so much so that you might even forget it's not a regular cup of joe.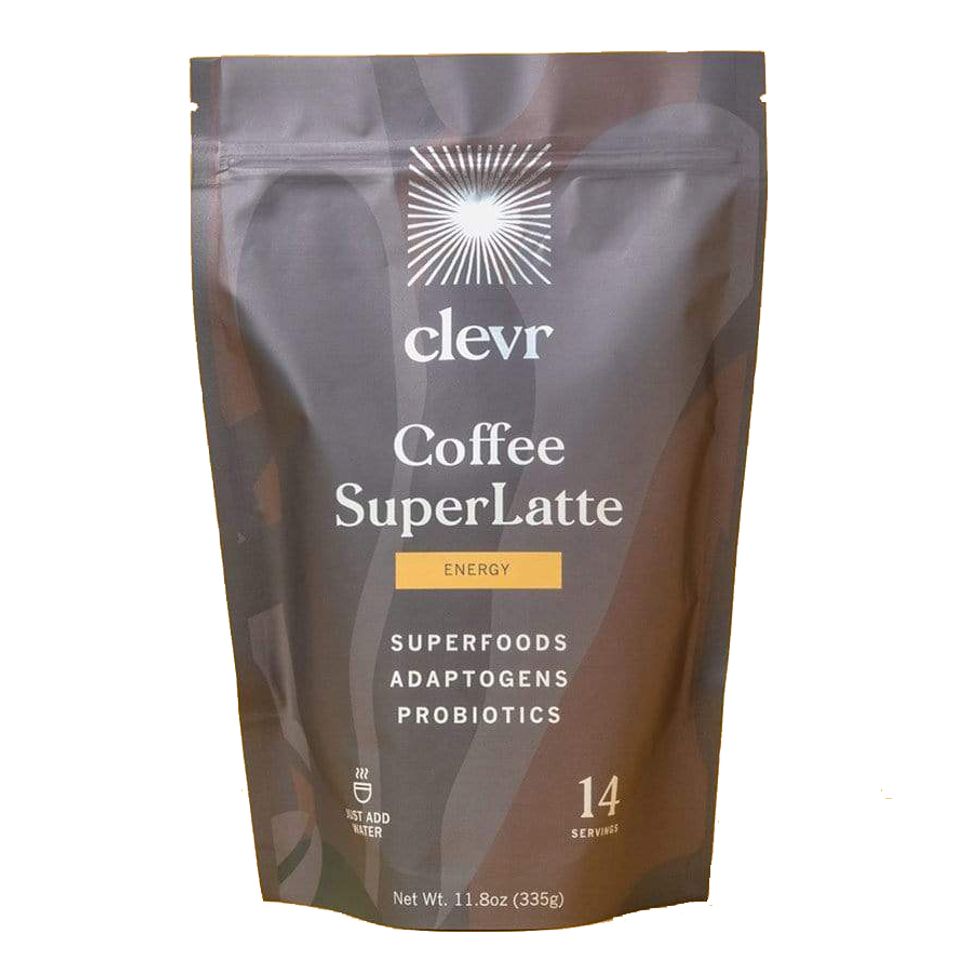 If you are unwilling to give up your morning Greek frappé, we have news for you: You can now froth up an adaptogenic coffee blend. This blend of ashwagandha, reishi, and lion's mane mushrooms give you all the power and focus you need to zip through your morning, while Arabica coffee provides a boost of caffeine. We also recommend making this into a hot latte and adding some cinnamon and nutmeg.
This tincture is amazing for those who would rather lounge around in bed until 11:00 AM instead of getting to work at your desk (or kitchen table). The ginseng in this tincture invigorates your mind quite a bit, so we'd recommend only having this before noon. Additionally, rehmannia balances our body's adrenals—the glands that produce cortisol.
Ashwagandha is one of the most popular adaptogens due to its multifaceted nature. It has the ability to relieve stress, ignite creativity, and support brain function throughout the day. You can add this tincture to any cup of macchiato during any part of your day, but you can also enjoy this chill-inducing adaptogen in a cup of herbal tea before bed.
This powerful blend of lion's mane, ginkgo, rhodiola, ashwagandha, astragalus, and maca provides all the ingredients necessary for a long day of productivity. Consider starting your morning with this if you are a student during finals week or a professional with a slew of deadlines on your docket. This supplement tastes amazing in both hot and cold brews.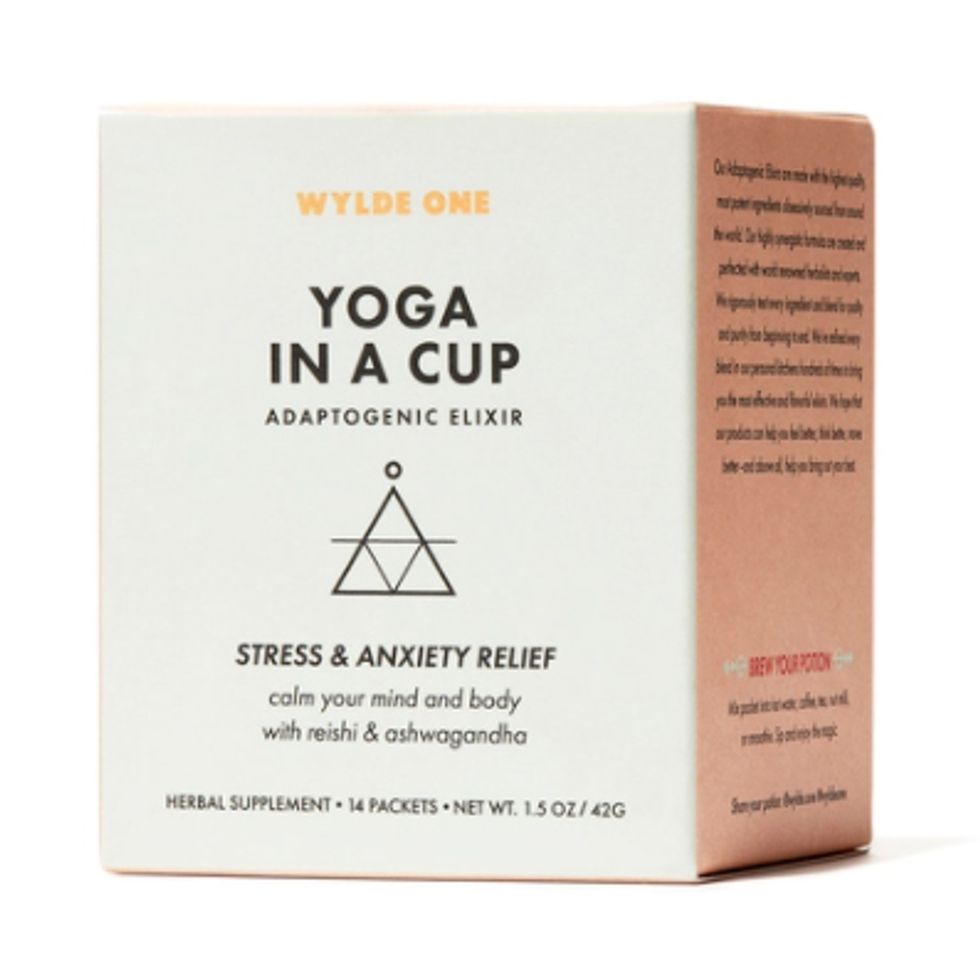 With a name like Yoga in a Cup, you are bound to experience many chill moments as you drink your 3:00 PM café au lait. This blend contains reishi mushroom and ashwagandha, two of Dr. Gold's recommendations for a midday java break. This blend will relieve stress and anxiety for a more pleasant night once you close your laptop.