Actress Javicia Leslie on Becoming Batwoman
Plus, the power in being "obsessed with yourself."
Celebrity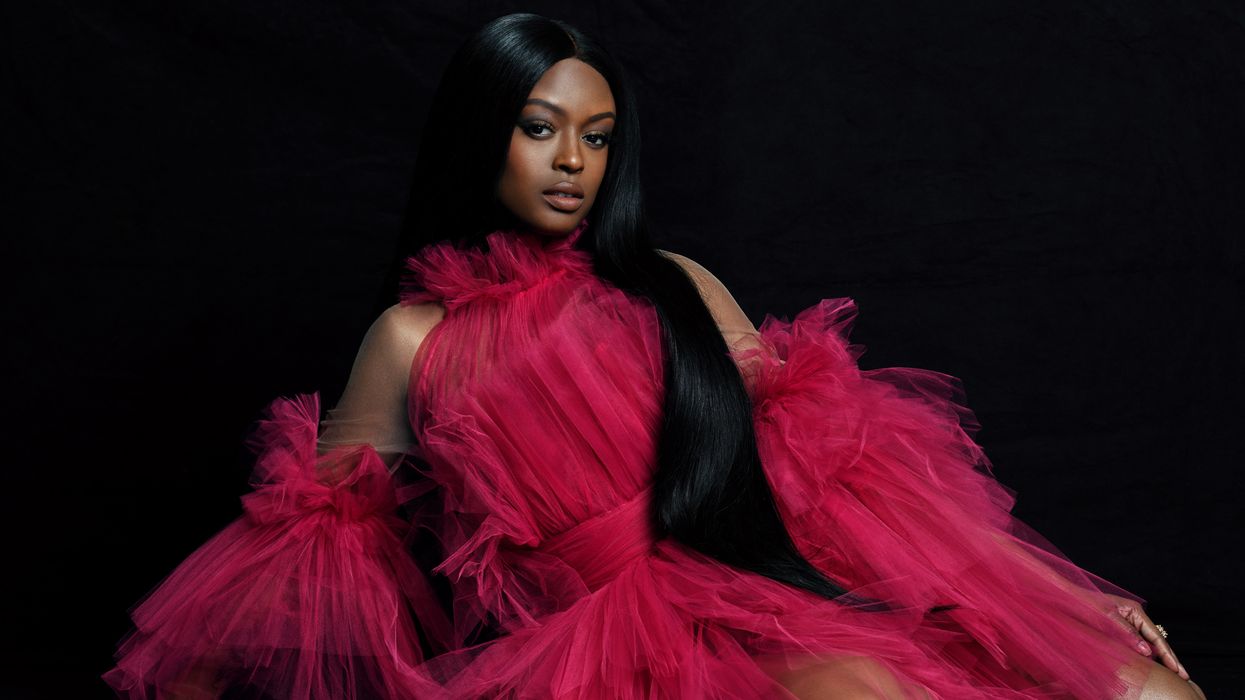 Asked how she felt being a Black woman playing the role of a canonically white superhero, actress
Javicia Leslie
told Coveteur in a recent interview, "I'm so excited, so happy. I don't think there's a specific color or race to these roles. They're superheroes, they can be any race. It's a fictional character."
Leslie, of course, has taken over the role of Batwoman on the Greg Berlanti
–
produced series of the same name, which will have its second-season premiere on January 17th. Australian actress Ruby Rose originated the role but left after the first season. That the character is a superhero allows showrunners to forgo straight recasting and instead create another alter ego for Batwoman. Leslie's character is Ryan Wilder. Though it isn't rare for superhero characters to have different alter egos (e.g., both Dick Grayson and Bruce Wayne became Batman, and both Betty Kane and Barbara Gordon were Batgirl), they have been predominantly white.
The German-born, Maryland-raised Leslie states, "I'm excited to be part of that shift and that journey to show representation, especially Black representation, when it comes to the
Batman
or
Batwoman
franchise."
Leslie is aware of the issues that came up when actresses like Candice Patton, Anna Diop, and Ashleigh Murray stepped into roles that many people perceived as belonging only to white actresses. "Candice dealt with it the best way she could," Leslie observed. "She showed a lot of these networks how tricky superhero fans can be about race. She was the first one up, and she took the brunt for a lot of us."
Though some CW bosses have come under fire from fans in the past for appearing to not do enough to defend their actors from racist fans, Leslie expresses full confidence in their support. "What I love about the CW is that they said they will support us the best way that they can and that they'll continue to cast outside of the parameters these characters were originally written." Like Patton, Leslie is motivated by the thought of a generation of girls who turn on the TV and see a version of themselves as the heroine. "Now it's important that we continue to remind ourselves," said Leslie, "that there's some little girl who can look and say that character up there looks like her."
A military brat, Leslie was born in Germany and stayed there until she was a toddler. She understandably doesn't recall much. "I remember the brown carpeting we had, my grandmother, and my mother taking me to work with her sometimes." 
---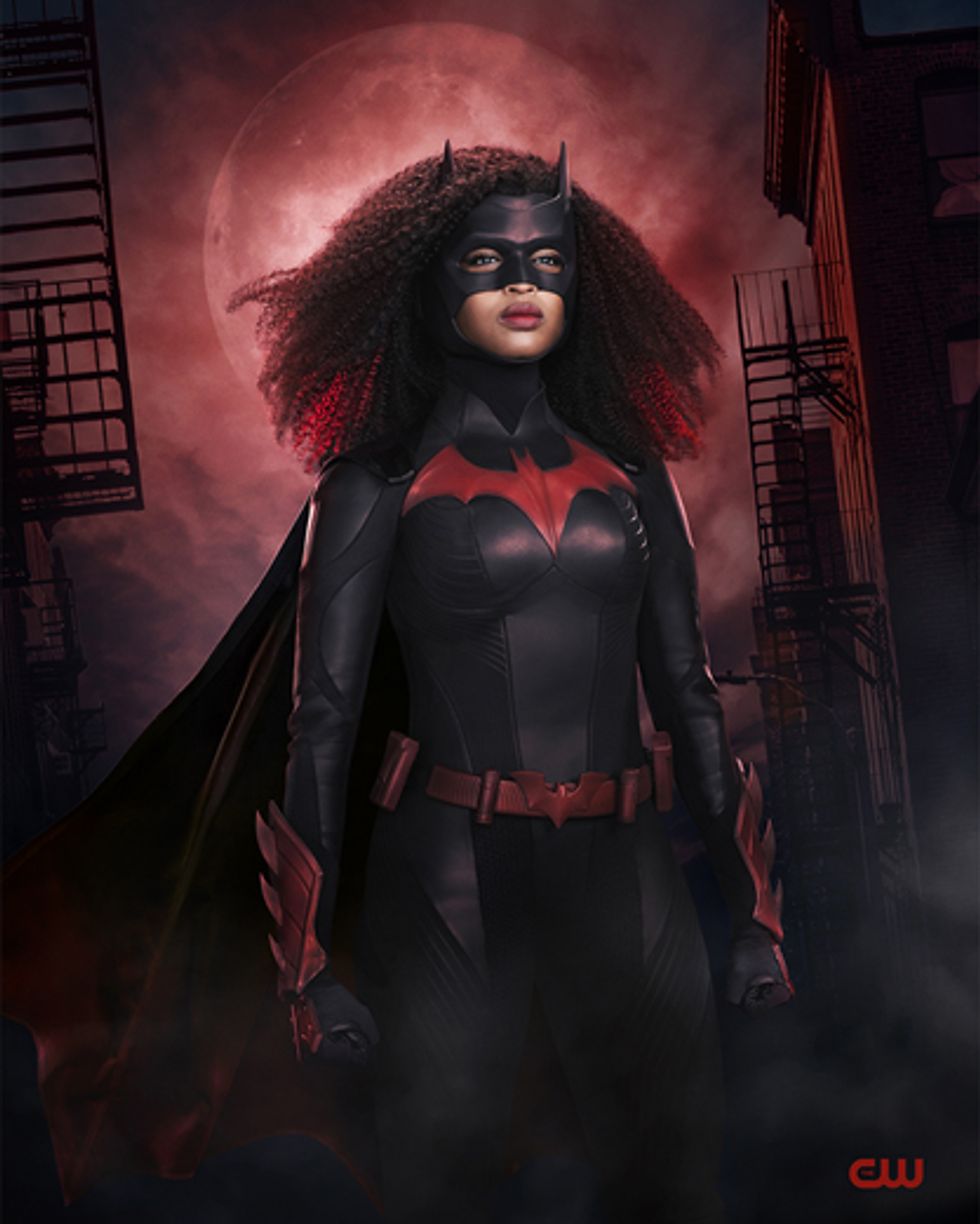 Photo: Nino Munoz/Courtesy of The CW
Her family soon moved to Upper Marlboro, Maryland, where she was eventually raised. Though Leslie has an older brother, she had little choice but to play with her cousins instead while growing up. "He was much older than me," she states. "By the time I was coming up, he was already in college."

Her cousins were often enlisted to help put together and perform in shows she produced. "I was the kid who was always putting on fashion shows, talent shows, with my little cousins. I loved to perform. I loved the stage and the ability to do poetry and dancing and acting, and I always found ways to perform with and for my family."

With such an iconic character, and so many badass women, both in fiction and in real life, it might be tempting for an actress to model Batwoman after one of them. Leslie decided on a different approach. "I wanted to create a Batwoman just with the ingredients that the script gave me," she stated. "I felt it was important that Caroline Dries and the writers did such an amazing job creating the life of Ryan Wilder, and that stood on its own. We had to allow the history of what Ryan has been through to play out."

In preparing for the role, Leslie focused more on the world that Ryan Wilder would be inhabiting than just the character per se. "If I had any influence, it would be to understand more of the world of Gotham. I watched as much Gotham-related movies and TV shows as I could."

A real-life badass, Leslie has also taken on much of the stunt work for Batwoman herself. "I was already very physical," she shares. "I had already practiced Muay Thai, and it wasn't outside of what I normally did. When I sat down with our stunt team, we basically were able to create an arsenal of moves I already knew."

Although Leslie, who reveals she ran track all through high school, already worked with uber producer Greg Berlanti on CBS' God Friended Me, she still had to audition for Batwoman, using the opportunity to showcase not just her acting skills, but her physical prowess. "His business partner was in the room when I auditioned, and it was important for me to at that time let them know what I could do."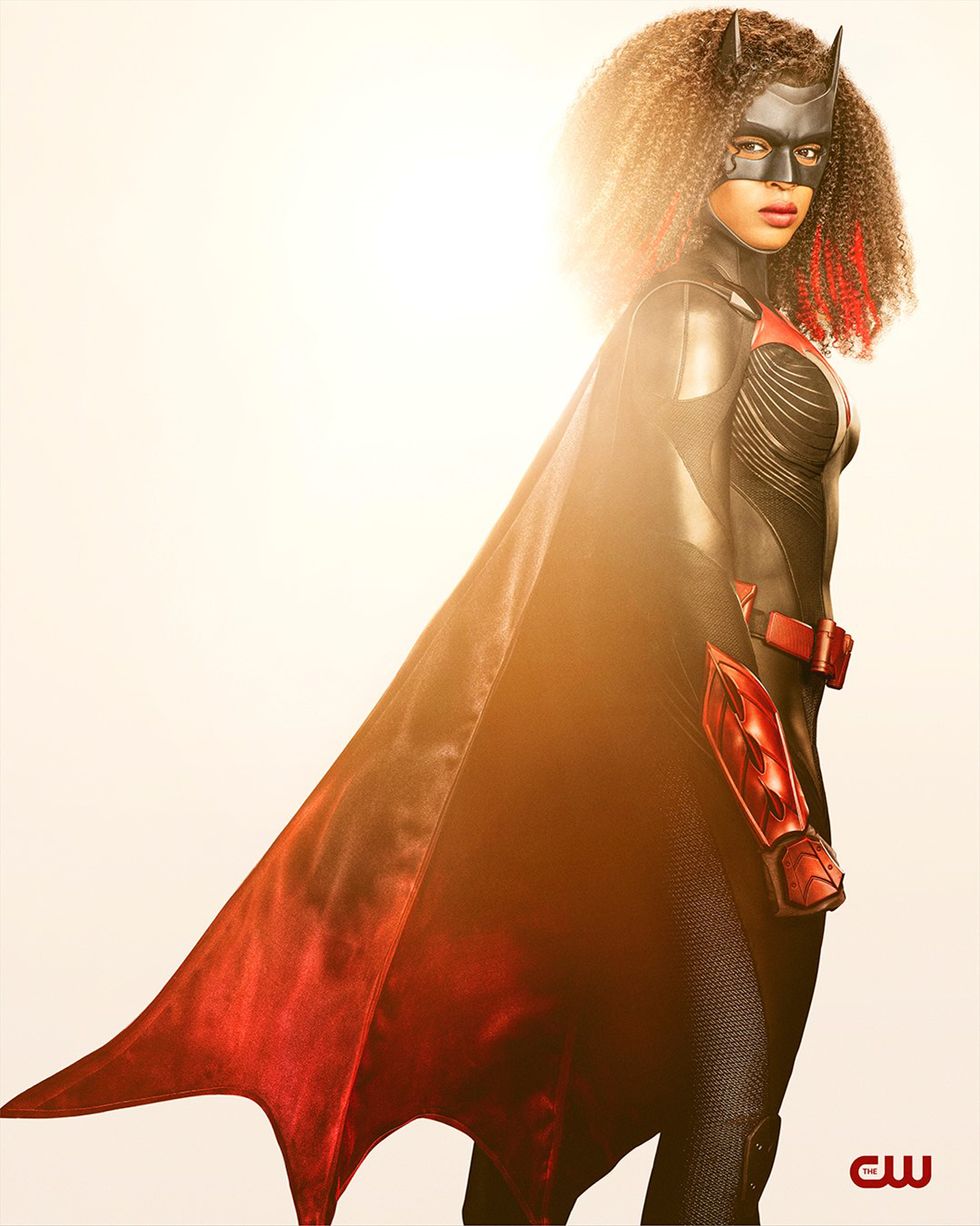 Photo: Nino Munoz/Courtesy of The CW
Leslie is also known for her discipline when it comes to health and fitness. "I do a lot of cardio and try to make sure I do a lot of weight training as well, but..." She pauses. "I make sure I eat well too, because that's actually the most important thing. Yes, exercise is important, but a lot of it is about what you eat."
Though she does a regular rotation between going running, cycling, and Peloton, the actress reveals she doesn't have a set amount of cardio that she does each day. "I vary it because it depends on my goals. Sometimes I'm maintaining my weight, but sometimes I'm trying to gain weight, so I'll reduce how much cardio I do. Just make sure you're constantly moving; even if you don't want to do cardio, yoga is a good substitute."
In addition, Leslie supplements with herbs. "Making sure you take your sea moss every day and the vital herbs that you choose based on what your own body needs. Like my diet, I have to make sure I take supplements to make up for the fact that I don't eat meat. Also, get your gallon of water a day."
Leslie takes a very serious approach to making sure that she takes care of her body, describing it as sort of an obsession. "Honestly," she states, "you have to become obsessed with yourself. You have to make sure you're constantly checking in with yourself about what you are putting in your body. You have to pay attention, jotting down what you eat, what you do, and do your research. You have to become obsessed with your health."
Shooting such an emotionally and physically taxing role far away from home in Vancouver can bring stresses, even if Leslie is literally working at her dream job. She has a trifecta that she leans on to manage that stress. "I love to meditate. That's a huge part of my life. I also love to do yoga and writing. That's pretty much my way of coping with stress. I love to journal."
Top photo: John Jay; Hair: Sean Fears; Makeup: Dion Xu; Styling: Jyotisha BridgesWant more stories like this?
Why I Dance Dream of Debbie Allen
Take a Dip Inside the Thought-Provoking Mind of Kiersey Clemons
Angela Bassett on Her Dream Role, Finding Joy, & How She Keeps Her Skin Glowing