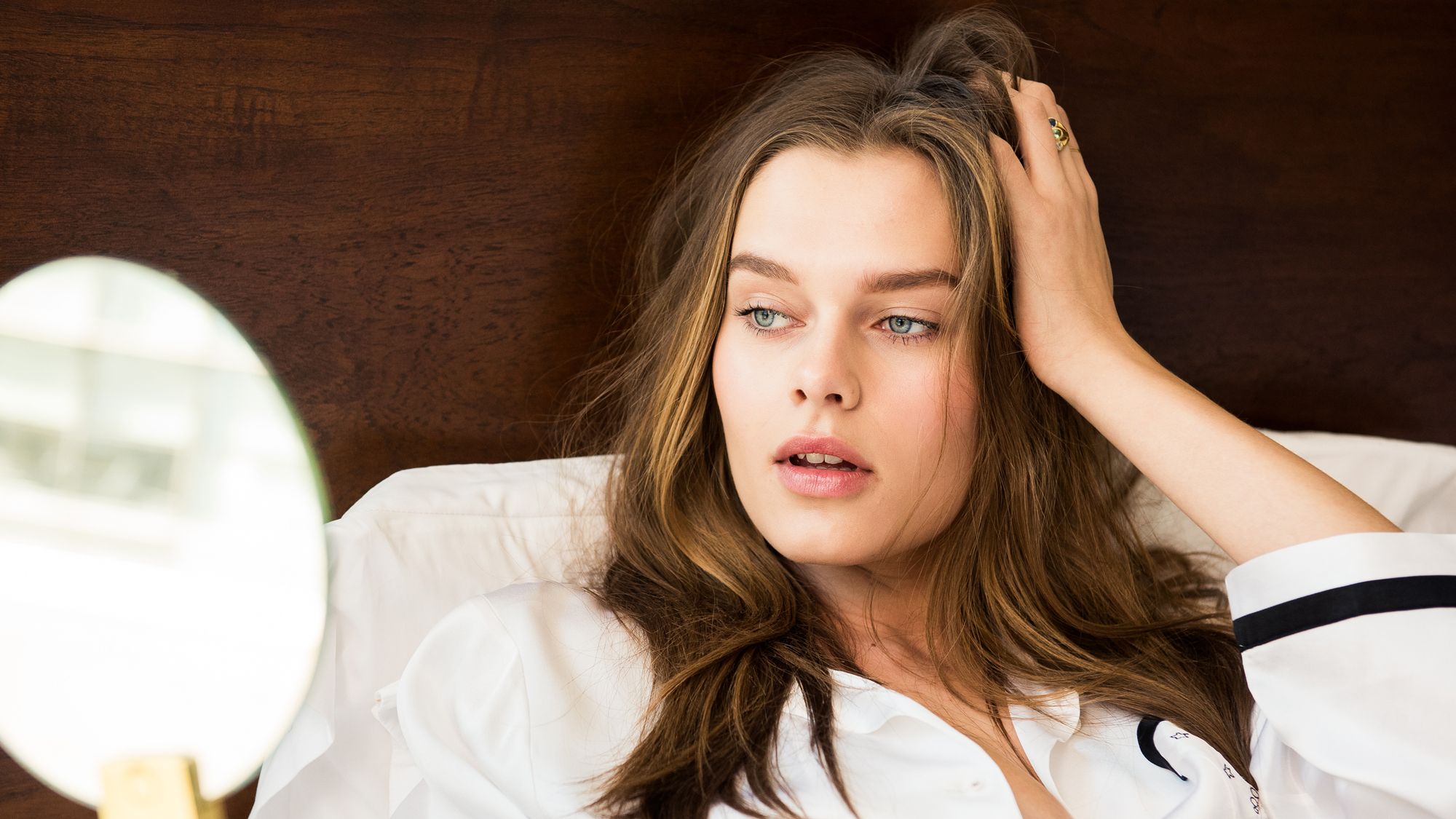 Skin
Everything you need to know about Argireline® peptide. *Sponsored*
Graphic
Rachel Pickus
This time indoors has made us want to change so much, from the interiors of our homes to the buoyancy of our skin. The stress and chaos of the moment have no doubt weighed on all of us, and the added time has us all inspecting our skin in the ways we'd only normally let our dermatologists and aestheticians. That, coupled with a large swath of time spent without our beauty treatments, has us craving firmness in more areas than we remember back in February or even December 2019. But how to remedy the small lines and wrinkles that seem to have emerged out of nowhere?
Many beauty and skin-care mavens are turning to Argireline® peptide: one of the gold standard compounds for both brands and dermatologists alike as a Botulinum Toxin alternative for its anti-aging and wrinkle-erasing properties. There are hundreds of products in the market that aim to deliver the skin firming and wrinkle-reducing results of Botulinum Toxin and Argireline® peptide is without a doubt the best competitor, as the first peptide to really focus on reducing expression lines.
For the uninitiated (and perhaps you remember hearing about them in your high school science class), peptides are compounds of between two and 50 amino acids, which are integral in proteins like elastin and collagen. In short, healthy, buoyant skin can't exist without them. Thus, in scientific terms,
Argireline® peptide
(hexapeptyl 8) safely destabilizes and interrupts the formation and strength of the SNARE complex—an integral process for muscle contraction. This is in contrast to Botulinum Toxin, which paralyzes the complex and needs to be applied regularly to maintain that paralysis.
Argireline® peptide
specifically targets your expression lines which form around the 11s (elevens) between your eyes, horizontal lines on your forehead, and smile lines around the mouth as a result of both recurrent muscular contractions in your face and the pressure on your muscles to hold those positions, which causes skin tension. These start to form in both women and men in our 30s.
---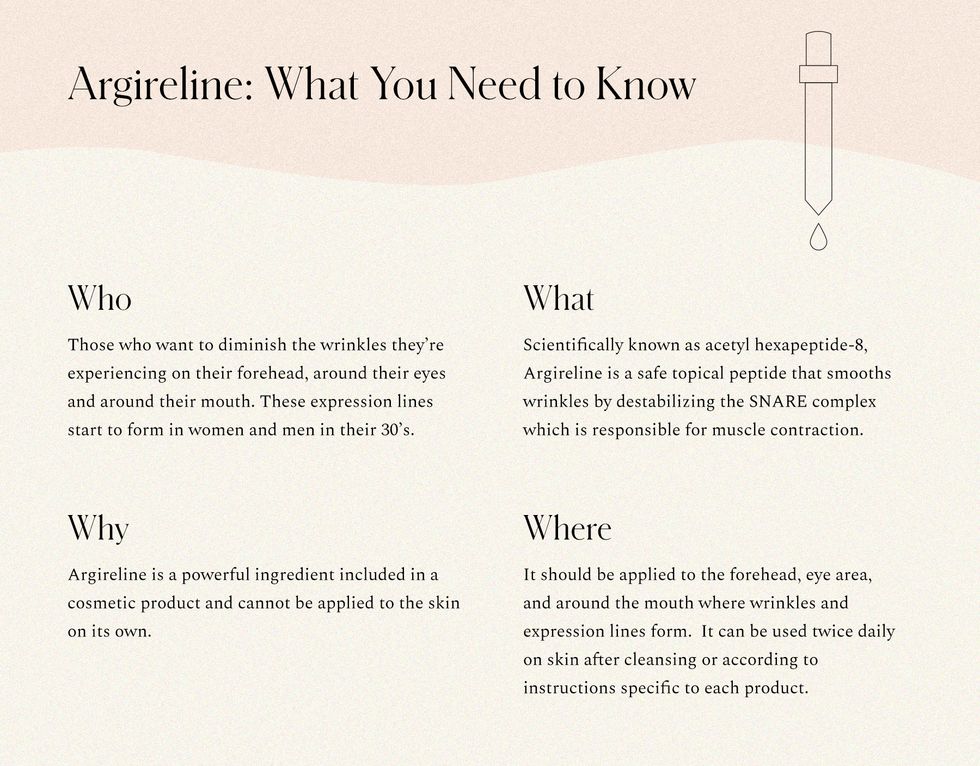 And the compound delivers real results, reducing the volume of women's wrinkles by over 20 percent. By just using a cream containing 2 percent Argireline® peptide on half of their face twice a day for seven days, volunteers between the ages of 35 to 45 years old were amazed with the results, in an in-depth study.
These outcomes are among the reasons why
Argireline® peptide
is so widely used in the skin-care industry all across the globe, among dermatologists and brands alike. Beauty juggernauts like La Mer, Estee Lauder, M.A.C., Peter Thomas Roth, Clinique, Dr. Jart+, and the Ordinary all feature the peptide in their products.
Here are some products you can add to your skin-care routine right now to get Argireline working for you and to say goodbye to your wrinkles for good.
The blurred lines between working from home and spending more time indoors has us all looking less than rejuvenated, especially around the eyes. This peptide-infused hydrogel mask gives your eyes a boost thanks to Argireline, while also soothing any under-eye circles.
A slew of aging signs are combated with this serum that features Argireline and other peptide complexes in a formula that works for myriad skin types. It's also vegan and free of alcohol, silicone, and gluten.
This dermatologist- and ophthalmologist-approved eye cream features a blend of Argireline, collagen- and elastin-boosting Coenzyme-10, and the circulation-promoting horse chestnut to intensely hydrate and rejuvenate the skin around the eye area.
This serum is made of pure Argireline and is a must-have in your skin-care routine if you want to combat signs of aging without using fillers. It can be used daily on your forehead and around your eyes underneath heavier products like oils and creams.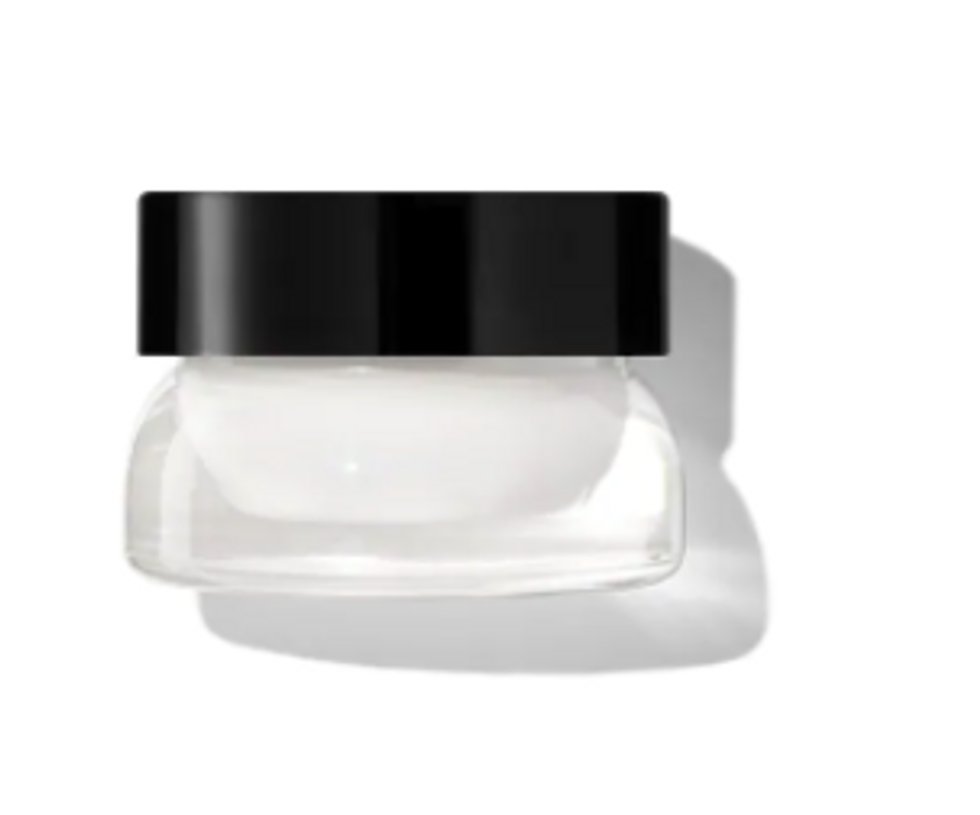 This rich eye cream combines Argireline with clary sage ferment to both strengthen the skin's moisture barrier and augment the skin's natural production of collagen.
Your expression lines will be a thing of the past with this product that is essentially a wrinkle shot in a tube. Use it both day and night to give you the immediate appearance of smoother skin.
Along with 900 microcrystals, this eye mask also features vegetable collagen, hyaluronic acid, and Argireline to erase wrinkles and naturally boost collagen production.